MONROE -- Wisconsin, a key state in President Donald Trump's 2016 electoral victory, has become a battleground for two key constituencies — the petroleum and biofuels industries — vying for political favor.
The American Fuel and Petrochemical Manufacturers last week launched a "six-figure" ad campaign — also airing in Michigan, Pennsylvania and Ohio — urging Trump to "keep ethanol mandates from killing our jobs."
The mandates require refineries to include increasing amounts of biofuels, typically ethanol derived from corn, in the gasoline they produce.
"President Trump promised a win-win energy policy for all Americans," said the AFPM ad. "But for small refineries, unchecked ethanol mandates are job killers, hurting the backbone of our manufacturing economy."
Last month, the National Corn Growers Association launched its own ad asking the administration to stop granting waivers exempting some refineries from following the rules.
"The EPA needs to follow the law and stop betraying President Trump's commitment to farmers," said the ad, which aired on Fox News in Washington, D.C.
Reuters reported in June that Trump, after meeting with farmers in Iowa, directed his Cabinet to review his administration's expanded use of waivers, which save some refiners money but have hampered the growth of biofuels.
"There's (a) civil war within the Republican Party," said Scott Irwin, chairman of agricultural marketing at the University of Illinois at Urbana-Champaign.
"It's pitting two significant Republican constituencies of the president and neither one is now in a position to issue any kinds of compromises," Irwin said. "It's a fight to the knife."
When Congress enacted the Renewable Fuel Standard (RFS) program in 2006, lawmakers created a temporary exemption for small refineries — those that produce less than 75,000 barrels per day. But the law also allows the Environmental Protection Agency to issue exemptions if the rules would create a "disproportionate economic hardship."
The number of exemptions granted by the EPA has ballooned under the Trump administration — from seven in 2015 to 35 last year.
So why is the oil industry crying foul?
Geoff Moody, vice president of government relations for AFPM, said the ad is a response to signs that Trump may be sympathetic to the ethanol industry rhetoric.
"Our goal here is to really show both him and people impacted both sides of the story," Moody said. "We wanted to take our story to the voters."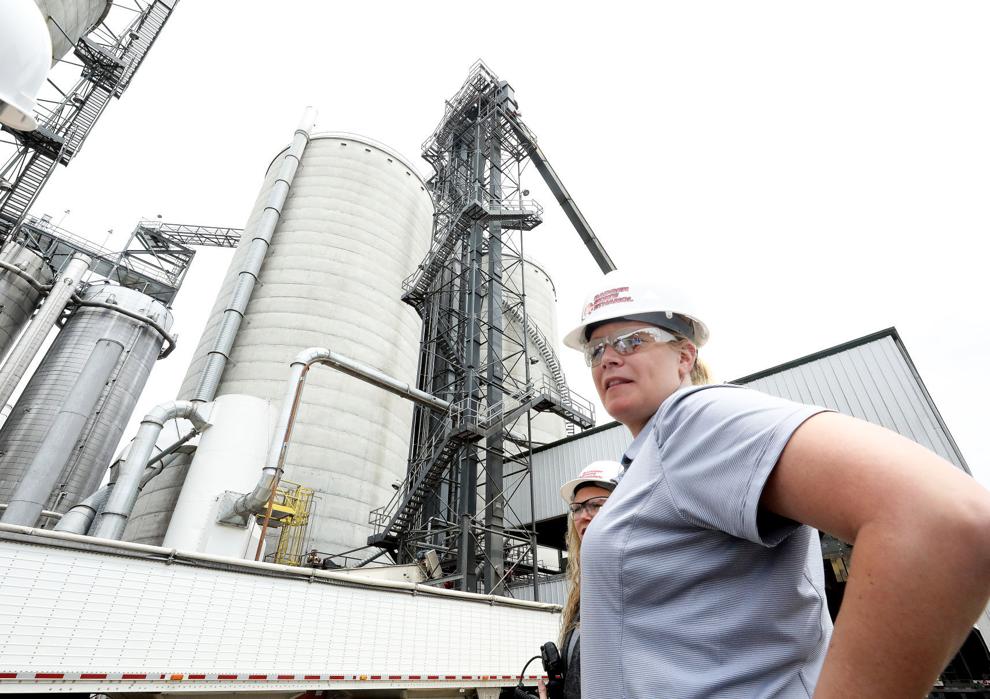 A jobs issue
Refiners say the ethanol mandate threatens jobs. According to the AFPM, the refining industry indirectly supports 8,754 jobs in Wisconsin and has an economic impact of nearly $900 million.
But Wisconsin's nine ethanol plants can produce more than 530 million gallons a year, making Wisconsin the ninth-largest ethanol-producing state in the country, according to the U.S. Energy Information Administration.
And, according to the Wisconsin Corn Growers Association, ethanol production in Wisconsin generates $4.2 billion in economic activity and supports 19,000 jobs.
"They're right," Geoff Cooper, CEO of the Renewable Fuels Association, said of the refiners' group. "It's a jobs issue — the other way."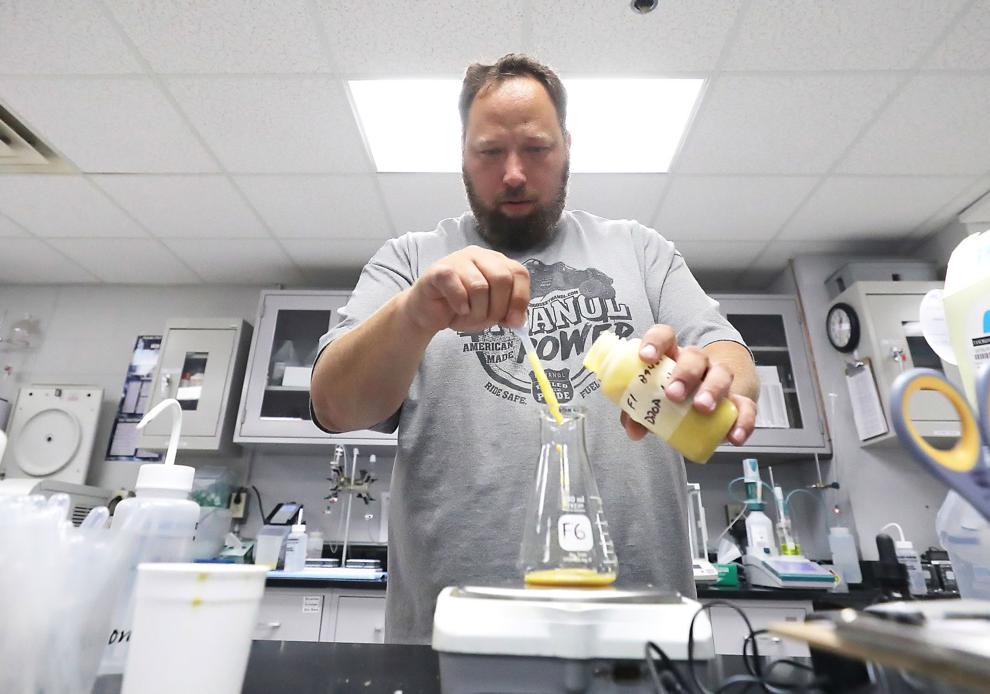 Wisconsin is home to just one refinery, Husky Energy's plant in Superior, which has been shut down since a fire in April 2018. Company spokeswoman Kim Guttormson said reconstruction is expected to begin this fall with an anticipated startup in 2021.
The plant's capacity is below the threshold needed to apply for a waiver from the biofuels mandate. But Guttormson would not say whether it has received an exemption in the past or would seek one when it reopens. The EPA did not respond to a request for a list of refineries that have applied for or received waivers.
Moody said he doesn't know whether Husky has received a waiver, but said the effects of the mandate are more broad-ranging.
"This is the type of regulatory cost and burden on manufacturers that we believe impacts consumers at the end of the day," he said. "These are exactly the type of regulatory burdens (Trump) campaigned to reduce."
In a report last month, the Government Accountability Office concluded the Renewable Fuel Standard "is likely associated with modest gasoline price increases outside of the Midwest," but those increases may have diminished.
Chris Bliley, vice president of regulatory affairs for the biofuel trade association Growth Energy, questions whether the exemptions are being abused, noting reports that they have been granted to refineries owned by Exxon Mobil and Chevron.
"You're hurting the biofuel producers who built out and invested and all the vendors involved," Bliley said. "But you're also hurting the farmers, who relied on this for demand. Particularly ... in a growing season that has been particularly tough for farmers."
'Messed ag up'
One of those farmers was delivering truckloads of corn Tuesday at the Badger State Ethanol plant in Monroe.
Chad Spotts, 38, grows crops on about 3,700 acres in Green County and sells virtually all his corn — 40 to 50 truckloads a month — to the ethanol plant.
Without the plant, Spotts said he'd likely have to haul his crop to a grain terminal on the Illinois River, which would take more time and fuel — and twice as many trucks.
A Republican, Spotts said he voted for Trump in 2016, but didn't have high hopes.
"I thought it was the lesser of two evils for ag," he said.
But between the administration's targeting of ethanol and a trade war Trump started with China that has cratered the soybean market, Spotts isn't sure he'd vote for Trump again.
"He's really messed ag up pretty bad," he said. "There's way more than just ethanol. Trade deals that aren't happening. These bailouts. None of us want these bailouts. It's a joke. If he didn't mess with our markets, he wouldn't have to give us this money back."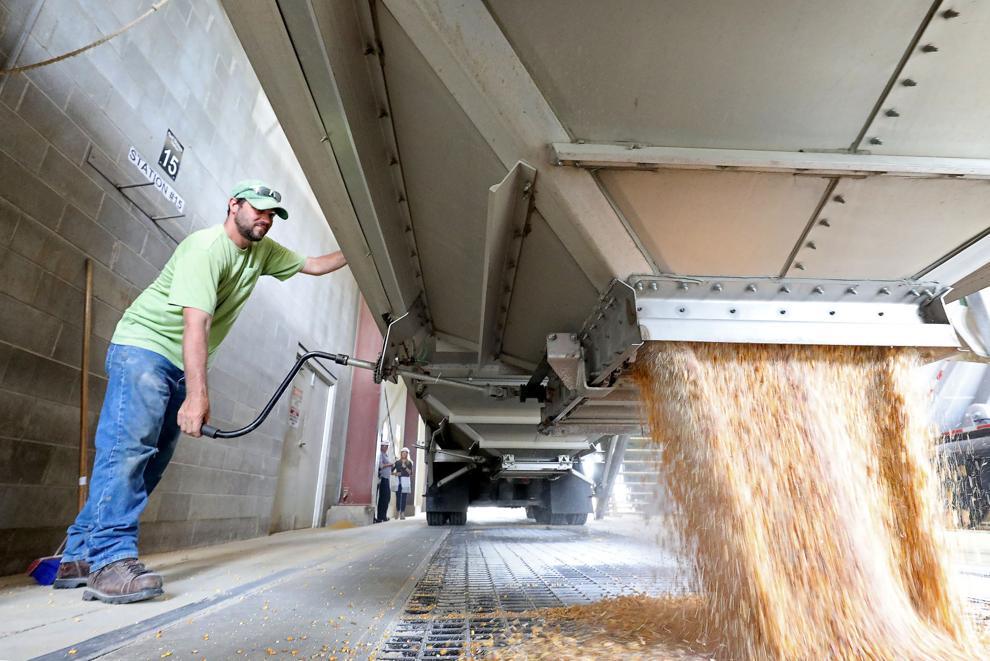 The second-largest of Wisconsin's nine ethanol plants, Badger State produces about 85 million gallons a year — in addition to byproducts like animal feed, carbon dioxide and corn oil that goes into biodiesel.
CEO Erik Huschitt said the 17-year-old plant, which has more than doubled its original capacity, employs about 50 workers and buys corn grown within a 120-mile radius.
"Our industry is vitally important to the state and the whole nation," said Huschitt, who is also president of the Wisconsin Biofuels Association. "Industry was built. Investment took place. ... Now we have these games being played. We're being hurt."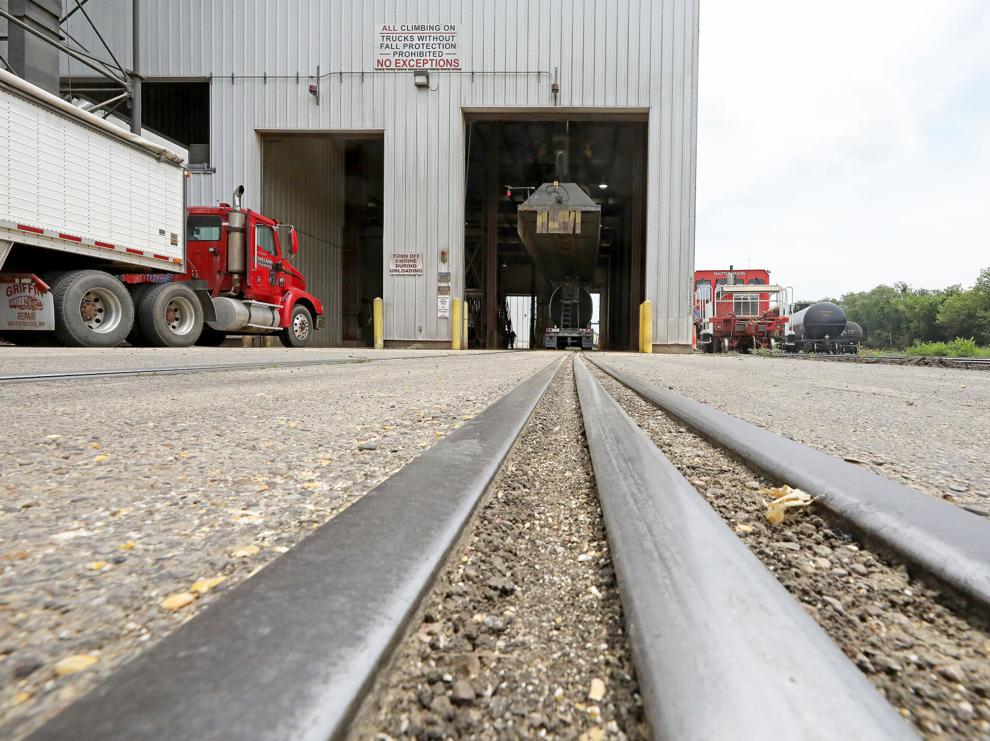 Hindering growth
Biofuel producers argue waivers for refineries undercut the total amount of biofuel that Congress intended to be used.
"These exemptions eat away that number. You end up with EPA enforcing a number that is much lower than Congress specified," said Cooper of the Renewable Fuels Association. "The purpose of the RFS is to drive expanded use … not to go backward."
Irwin, who studies agricultural markets, said the waivers have had the biggest impact on biodiesel, but have also likely hindered the growth of higher ethanol blends, like E15 and E85.
"This is not to say that the ethanol industry hasn't taken some hits," Irwin said. "Whatever growth would have been possible … the (waivers) have probably eliminated that."
Audience of one?
UW-Madison political science professor Barry Burden said it's unusual for ethanol to be such a high-profile issue outside of the Iowa caucuses.
"They seem to be messages to President Trump," Burden said of the dueling ads. "I think these groups know that Trump watches television. ... He's responsive to visuals in a way maybe more than others. … A low budget ad buy could be effective if his eyes get on them."
Burden said the issue could make it harder for Trump to hold onto key states like Wisconsin, which he won by a slim margin in 2016.
"It does put the Trump administration in a bit of a hard spot," he said. "They have these two key industrial groups at odds. There doesn't seem to be a way to satisfy both of them."