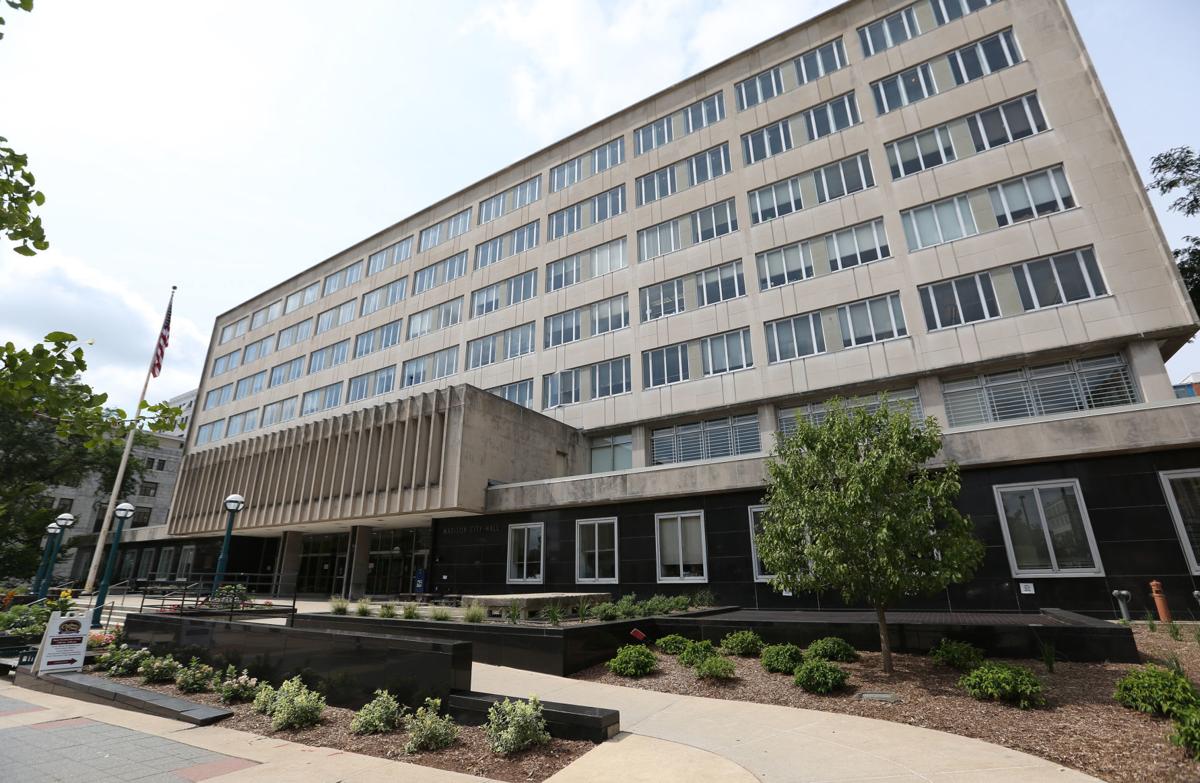 A special task force says the Madison City Council should be reduced from 20 to 10 members who should serve full time and be paid $67,950 a year. But some members of the group were absent when the recommendations were approved earlier this month, so the panels may vote on some of the recommendations again on Wednesday.
The 11-member Task Force on Government Structure, created by the council two years ago, began meeting in early 2018 and is charged with studying the composition of local government, the powers and structures of the mayor's office, council and the city's sprawling network of boards, committees and commissions.
After almost 100 meetings and extensive community engagement — including working with liaisons to get input from underrepresented neighborhoods, conducting a survey and holding open houses on the North and South sides — the task force is recommending the mayor's office remain essentially unchanged. It rejected a city manager form of government and recommended the mayor continue to chair City Council meetings and retain current veto powers.
But in its biggest moves so far, the task force on Oct. 2 voted to recommend a series of changes for the council, including:
Reduce the council from 20 to 10 members. The city has had a 20-member council since 1993.
Have members serve full time. Currently, members work part time.
Pay members salaries at 80% of the Dane County median income for a family of three, or $67,950. Currently, members are paid $13,570, although the council president and vice president get $16,513 and $14,460, respectively.
Move from two-year terms for council members to four-year terms and hold the elections in the same years voters elect a mayor.
Limit council members to three consecutive four-year terms.
Increase leadership terms from one to two years.
It's unclear whether the recommendations will stand. Some task force members were absent from the Oct. 2 meeting, and member Ald. Rebecca Kemble, 18th District, who was out of state earlier this month, asked that a motion to reconsider be placed on the agenda for Wednesday's meeting.
The current council structure can make it hard for those without a lot of time or money to run and adequately represent districts, but a full-time council might encourage professional politicians and bring even more expensive elections, task force chairwoman Eileen Harrington said.
You have free articles remaining.
"There are real good arguments to be made on both sides," she said.
The task force is supposed to complete its work and submit a report to the council by Dec. 1. Actual changes to the government structure would require further action that might require referendums, ordinance changes or resolutions, Assistant City Attorney John Strange said.
"It's up to the council to decide what to do with the report," he said.
Earlier, the task force voted to recommend a series of changes for the city's roughly 100 boards, committees and commissions. It found that about 700 board seats are held by people in just four City Council districts on the Isthmus and two on the Near West Side and that the structure doesn't provide even geographic or demographic representation.
"There are a lot of questions and concerns," Harrington said.
Recommendations for boards, committees and commissions include:
Changing the times and places of meetings, among other things, to encourage more diverse membership.
Using more ad-hoc committees and dissolving them once they complete their tasks.
Exploring ways to involve more residents by soliciting input from those who can't attend meetings, holding meetings in different parts of the city and broadcasting more meetings from a variety of locations.
Requiring boards, committees and commissions to conduct annual reviews to determine their relevance and usefulness.
Establishing an Office of Resident Engagement and Neighborhood Support responsible for staffing, training, minutes and reporting for boards, committees and commissions and engaging residents on key issues coming before such panels.
Discussions about changing the city's government structure have been ongoing for years.
In 2016, former Alds. David Ahrens and Mark Clear announced a proposal called the Government Reform Initiative that would have removed some mayoral powers. Later, then-Mayor Paul Soglin and then-Ald. Sara Eskrich offered varying proposals on a task force to study the issue. The council then settled on the current task force structure.
The upcoming annexation of the town of Madison in 2022 and redistricting following the 2020 U.S. Census are also reasons for conducting the review, officials said.