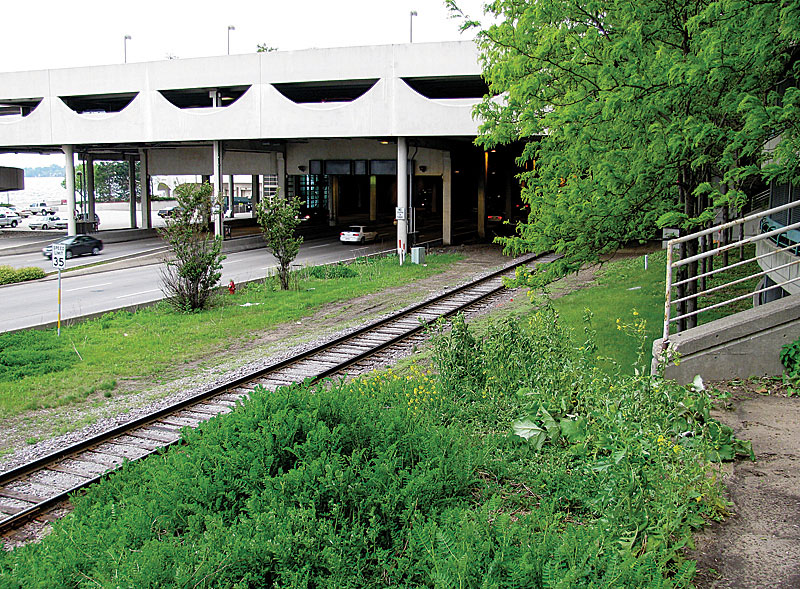 The $810 million Madison-to-Milwaukee passenger rail appears to be dead after Gov. Jim Doyle Monday announced he was leaving its fate in the hands of his successor, Gov.-elect Scott Walker — an outspoken critic of the project who has repeatedly vowed to kill it.
"While I could force the issue, I believe that this project will only be successful in the long run if the state of Wisconsin and the U.S. Department of Transportation are strong partners," Doyle said in a statement. "For that reason, I have put the project on pause, so that the U.S. DOT and the governor-elect can confer about the future of the high speed rail project."
Walker, a Republican, defeated Democrat Tom Barrett last week in the race for governor. He ran a campaign that focused on fiscal restraint and often slammed the rail project as a boondoggle that would ultimately cost the state too much money to operate, about $7.5 million a year.
At the state Capitol Monday for a meeting with the Assembly Republican Caucus, Walker held firm in his resolve to end the project when he comes to office in January.
"I don't see anything that would change my mind," he said.
Last week the state put on hold some $130 million in contracts and 412 jobs with nine companies: Edward Kraemer & Sons, Kapur & Associates Consulting Engineers, Wisconsin & Southern Railroad, Daar Engineering, Amtrak, HNTB, CH2M Hill, Canadian Pacific Railroad, Wisconsin & Southern Railroad and Talgo.
As a result of the stoppage, the state is responsible for $14.25 million, a number that includes contract cancellation fees and money already spent. Taxpayers would also be on the hook for an additional $83.4 million in line upgrades, which include renovations to the Milwaukee train station, improvements at Mitchell International Airport and a maintenance facility for the Hiawatha line between Milwaukee and Chicago.
Officials had planned to use federal stimulus dollars to pay for those upgrades, which are needed regardless of whether the new line is built.
Had the train moved forward, officials estimate that at the peak of construction, it would have employed more than 5,500 people.
'You roll with the punches'
News of the governor's decision came as a disappointment to Talgo, which opened a factory in Milwaukee earlier this year and had planned to hire 125 people — 40 by the end of November. If the project is dead, the Spanish company would have to change direction and essentially close up shop in Wisconsin.
"This is not just about Talgo," said Nora Friend, a spokeswoman for the company. "We would have to lay off people and close the factory down at the beginning of 2012."
Kapur & Associates was teamed with Daar Engineering on a $2.8 million contract. On Monday, Kapur owner Ramesh Kapur said his company had planned to dedicate three or four employees to the job.
"If the project does not go through, then I guess we will have to look elsewhere," he said. "This is not the first time we have lost a job. We've been in business 30 years. You roll with the punches."
Ken Lucht, spokesman for Wisconsin and Southern Railroad, said the company hadn't hired workers specifically for the project but planned to employ an additional 25 people to do maintenance on the rail line.
Lucht said the company had an agreement with the state, which will soon be getting a bill for eight months of work.
"We are going to be billing the state for time and materials," Lucht said. He added that the total bill hasn't been calculated yet.
Patt Goss, executive director of the Wisconsin's Transportation Builders Association, said stopping the train would have some hard financial impacts, at least initially.
But he said he is optimistic about the future under Walker, who has promised to end raids on the state's transportation fund and commit to increasing state funding for roads and bridges.
"We just want a definite answer on this," he said. "So that one way or the other, we can start making plans for the future."
LaHood: State will lose money
Walker has said he is investigating ways for the state to keep the federal stimulus money and spend it on other infrastructure projects, such as roads and bridges. Such a move would require approval by Congress, which in January will have a Republican-led U.S. House of Representatives and a strong Republican minority in the U.S. Senate.
He said a precedent for such a maneuver was set in 1998, when Wisconsin used $241 million meant for light rail between Milwaukee and Waukesha County to fund the Marquette Interchange.
But on Monday, U.S. Transportation Secretary Ray LaHood sent a letter to Walker warning the governor-elect that none of the stimulus money could be spent on such projects.
"Unless you change your position, we plan to engage in an orderly transition to wind down Wisconsin's project so that we do not waste taxpayers' money," he wrote.
Already New York's Gov.-elect Andrew Cuomo has asked the federal government to redirect $1.2 billion to New York for passenger rail projects. He's asked LaHood to give the money to his state if the new governors in Ohio and Wisconsin kill their states' projects.