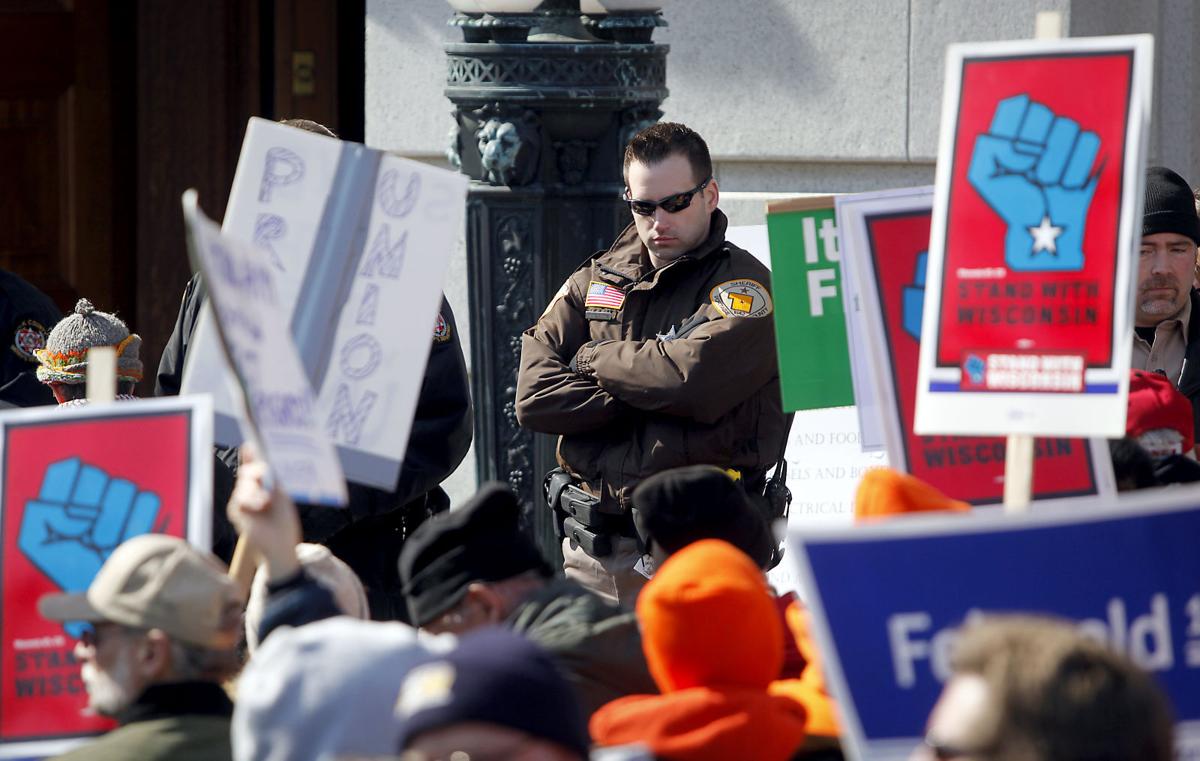 In the five years since Act 10 was signed by Gov. Scott Walker, union membership in Wisconsin has plummeted.
In 2015, the number of union members fell well below the national average for the first time since lawmakers passed measures that all but eliminated collective bargaining for public workers.
The percentage of Wisconsin public and private workers belonging to unions was 8.3 percent in 2015 — or 223,000 members — down from 13.3 percent in 2011 — or 339,000 members — according to the U.S. Department of Labor's Bureau of Labor Statistics.
Across the country, 11.1 percent of workers belonged to unions in 2015. Union membership in Wisconsin had historically been above the national average with the exception of 2012, when membership dropped to around the same rate.
After Act 10, two of every three dues-paying members of the public employee union representing state workers dropped out, prompting the state's three AFSCME councils to merge.
The three councils claimed nearly 63,000 members in 2010. That number was likely fewer than 20,000 last year.
The most recent publicly available tax records for the state workers union show that Council 24 revenue dropped from more than $5 million in 2010 to $1.5 million in 2013. Like the other councils, it reduced staff to cut costs, but from 2011 through 2013 it spent $1.8 million more than it took in.
State lobbying dollars have plummeted, too. During the 2015-16 session, AFSCME spent $166,495 on lobbying. During the 2011-12 session, AFSCME spent more than $1 million on lobbying, according to state records.
The Wisconsin Education Association Council, the state teacher's union, has fewer members and less money to spend, too.
Fewer members and fewer dollars also have an impact on the political fortunes of Democrats, which have traditionally relied on union volunteers and spending to help get elected.
Timeline: Scott Walker's 2011 battle over union rights
New Republican Gov. Scott Walker was barely a month into his first term when he unleashed a political firestorm in Wisconsin in February 2011. He said he planned to fix a state budget deficit by forcing higher benefit costs onto public workers and eliminating nearly all of their collective bargaining rights. Soon, an unprecedented fury rained down on the Capitol and lasted for about a month. Here's a look at what that time was like.