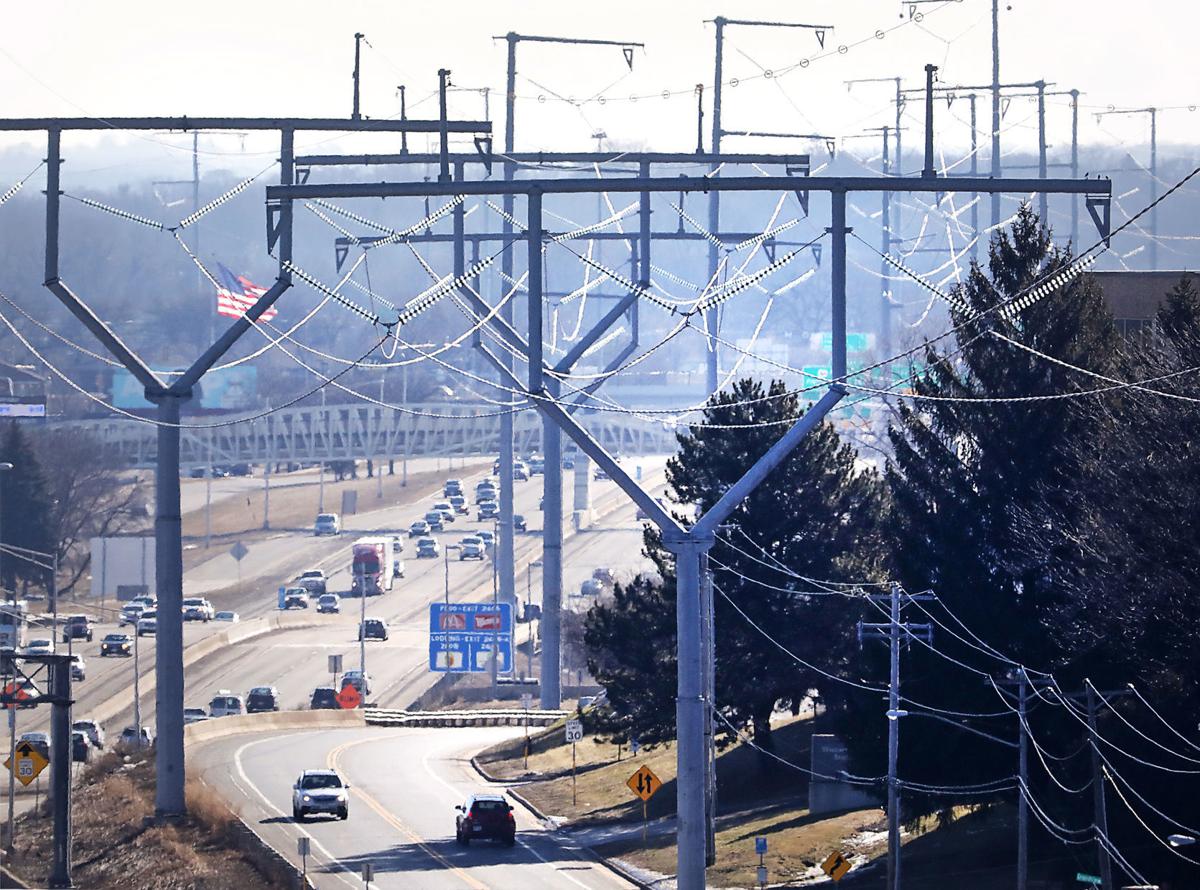 More than two decades ago, amid fears of a looming power shortage, Wisconsin lawmakers approved sweeping changes that made it easier for utilities to build power plants and transmission lines and imposed time limits on regulatory review.
In the years since, regulators have approved billions of dollars worth of new construction. But now, as the Public Service Commission grapples with another controversial power line, some opponents question whether the law allows enough time to thoroughly vet the $500 million Cardinal-Hickory Creek project.
A joint venture of American Transmission Co., ITC Midwest and Dairyland Power Cooperative, the line would stretch more than 100 miles between Dubuque and Middleton. Proponents, including the utilities and some environmental groups, say it would deliver cheap, clean wind energy from Iowa, saving ratepayers money. Opponents say the line is not needed, would support fossil fuel use and damage important conservation areas.
The case has generated strong opposition across the Driftless Region and involves a record number of participants, including dozens of individuals who have never participated in a utility case. It will require the PSC to make difficult assessments of the project's need and the relative benefits to Wisconsin utility customers who will ultimately pay for it.
Earlier this month, Public Service Commission Chairwoman Rebecca Valcq agreed to spend an additional 180 days reviewing the application for the line. But a 1998 law requires the PSC to issue a decision by Sept. 30. Otherwise, the permit is automatically granted.
That leaves a little more than six months to gather evidence, for the applicants and some 45 groups and individuals to submit written arguments and responses to each of those arguments, and to distill all that information into a record on which the commission must decide.
Because of that time crunch, the judge overseeing the process has limited the participation of some individuals, prompting questions of fairness.
"The schedule leaves me with some concerns," said Brad Klein, a staff attorney with the Environmental Law & Policy Center, which is representing the Driftless Area Land Conservancy. "There's tension between that deadline and a full and fair hearing."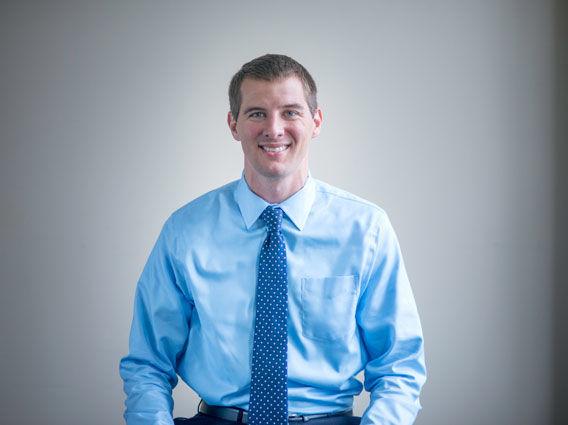 Klein also notes that the draft environmental review is missing a PSC staff analysis of need.
PSC spokesman Matt Dannenberg said the commission has a long history of meeting the statutory deadline while enhancing the public's opportunities to participate.
"Chairperson Valcq, who is committed to gathering the perspective of all stakeholders, is confident the established Commission processes for both members of the public and the parties to participate will ensure any interested person has a full and fair opportunity to participate," Dannenberg said in a statement.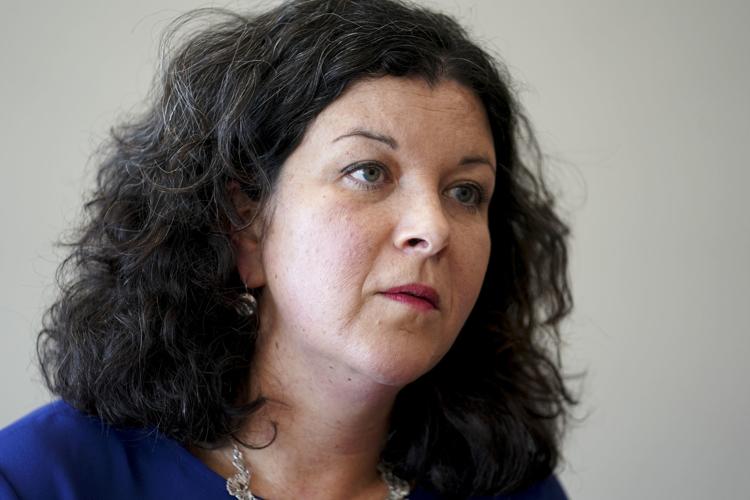 The applicants, who bear the legal burden of proving the project is in the public interest, are confident their latest venture will be approved before the deadline, said ATC spokeswoman Kaya Freiman.
"We have and will continue to work with state and federal regulators to gain approval for a project that will help improve electric reliability, access to lower-cost power and access to renewable energy."
Limited participation
Administrative Law Judge Michael Newmark allowed a record number of individuals to participate in the process as interveners — despite concerns that many of the requests contained similar wording and were produced by the same computer.
But when setting the hearing schedule last month, Newmark ruled interveners not represented by attorneys or acting as a group would need to submit cross-examination questions in writing, saying he would weed out duplicates and question witnesses on their behalf.
"I want to provide an opportunity for people to ask questions; but yet not have everyone — you know, the time it takes for everyone to get up to the stand ... and begin questioning," he said. "Basically it's going to take too much time with this many people."
Interveners can still request evidence from the applicants during the discovery process and make arguments to the commissioners, but some objected to not having the same rights as the utilities.
"I think there's some real due process issues," said Deborah Mulligan, a Madison resident who notes that interveners like her could have follow-up questions that a judge might not ask. "This is a really high-stakes issue."
Spring Green resident Betsy D'Angelo, who is not an intervener but has worked behind the scenes to oppose the line, said the law puts people like her at a disadvantage.
"I feel as if it favors large companies with a large project, which is precisely what we have here," she said. "But we keep hearing too many people and not enough time. And it's just — it just doesn't seem right to me."
Tom Content, executive director of the Citizens Utility Board, said the large number of participants should result in a more thorough vetting of the project, even if it presents logistical challenges.
"We think they're trying to create a workable solution," he said. "It may not please everybody, but it keeps the process moving forward and gives people an opportunity to write their own testimony and be involved in the case."
Concerns for grid
Prior to 1998, the commission was supposed to take action on a permit for a large utility project within 180 days, but the law did not stipulate any consequences if the deadline wasn't met.
Dannenberg said the approval process in those days could take more than a year, often because the application information was incomplete. The new law gives the PSC authority to determine when to start the clock.
The hard time limit came at the request of former Republican Gov. Tommy Thompson, who said he wanted to improve reliability of an electric grid that was showing signs of stress.
Electricity sales grew by nearly 30 percent during the 1990s.
In the summer of 1997, both of Wisconsin's nuclear plants were down for maintenance, taking out about 30 percent of the state's generating capacity, and the Midwest narrowly avoided a multistate blackout caused by an overloaded transmission line.
Then, in February 1998, the Zion nuclear plant near Chicago shut down, prompting concerns of another electricity crisis.
The following month, Thompson introduced his proposal to streamline the regulatory process for new infrastructure and allow the operation of third-party "merchant" plants.
Lawmakers introduced a 46-page bill that, among other things, lowered the threshold for transmission projects requiring PSC approval and established the 360-day deadline.
Within a week they had passed it with broad support. Sen. Robert Cowles, R-Green Bay, was the only legislator to vote against it. Cowles' spokesman said his objection was likely based on the timing and process.
$10B in projects
In the two decades since, regulators have approved more than 9,000 megawatts of added capacity — including 11 new coal and natural gas plants — and scores of transmission projects with a combined price tag of more than $10 billion. In each case, ratepayers foot the bill, and utilities are guaranteed a profit.
But electricity demand in Wisconsin plummeted during the last recession and has yet to match the 2007 peak, leaving utilities with a capacity glut.
"In a period of sort of steady demand growth, reliability does rise up somewhat higher on the priority list," said Gary Radloff, a former researcher with the Wisconsin Energy Institute who worked as a legislative aide in the 1990s. "I think they may have over-emphasized it."
That combination of excess capacity and slow growth is fueling opposition to Cardinal-Hickory Creek, which opponents say is more costly than non-wire reliability solutions.
But only one responded to questions about the adequacy of the 360-day time limit.
"It is clear that the Cardinal-Hickory Creek transmission project has not received adequate time for review," said Sen. Jon Erpenbach, D-West Point.
"I think we can all agree that large, complex projects, such as a transmission line that would cost millions of dollars and affect numerous farms, properties and habitats, are not something that should be automatically granted by the state."
Get Government & Politics updates in your inbox!
Stay up-to-date on the latest in local and national government and political topics with our newsletter.