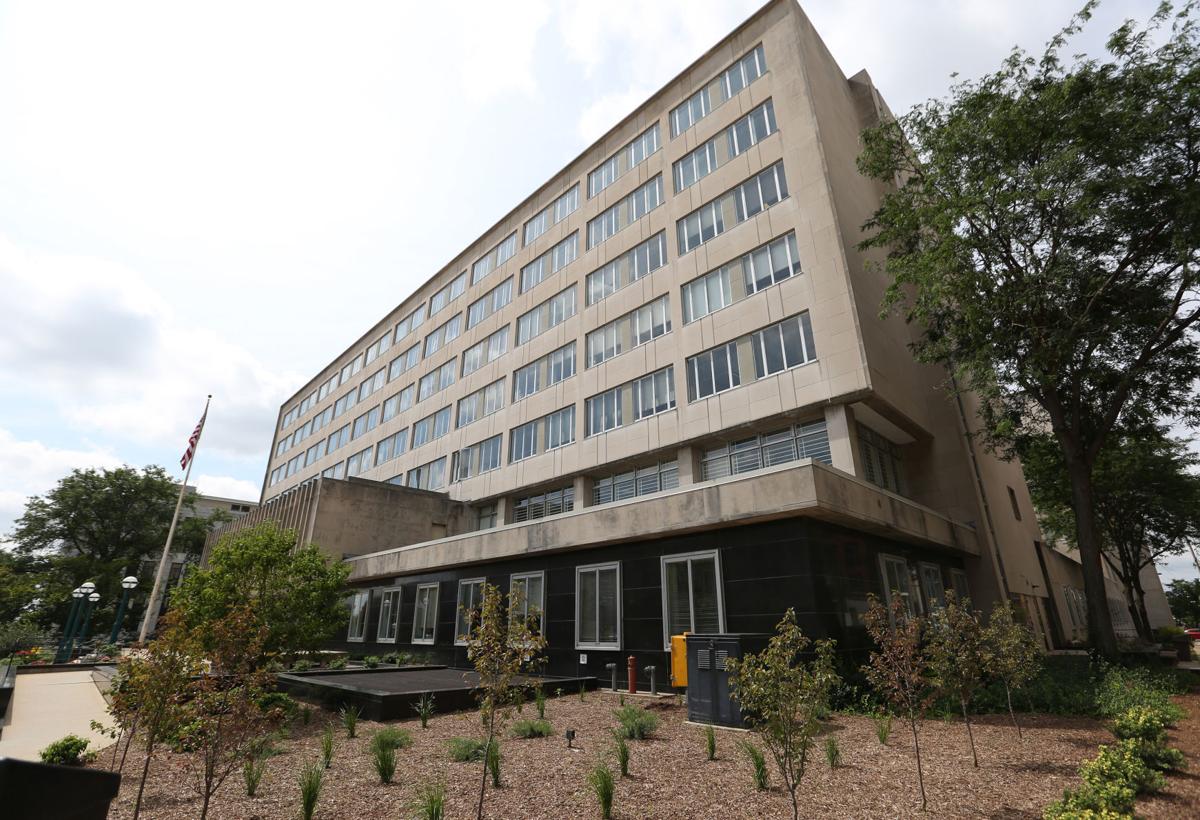 In an open letter Thursday, 14 Madison City Council members called on the person who used a profanity against a resident in a meeting this week to come forward, and for the city to conduct an investigation of the incident if the individual fails to do so.
During a marathon online City Council meeting that stretched from Tuesday evening to early Wednesday, a man's voice was heard uttering an expletive right after a Madison resident's name was read so she could speak for public comment at about 2:45 a.m.
Video of the person who said the profanity did not pop up in the Zoom meeting when the word was spoken.
But Ald. Rebecca Kemble, 18th District, has said she recognized the voice as that of Ald. Paul Skidmore, 9th District, and the other 13 council members who signed Thursday's letter seem to agree.
"It is important that we agree on who is to blame for the outburst," they said. "There is little question as to the source, and we ask that the person who uttered this word comes forward of their own accord."
Skidmore adamantly denied making the comment in an interview Wednesday.
"No. It was not me," he said. "That is not my habit. I haven't done that. I don't do it in my personal life, and I didn't do it then."
If the person responsible does not admit it, the 14 alders are requesting "a thorough investigation, including a forensic analysis of the recording."
They said knowing the truth of who uttered the expletive is important for reconciliation with the community and among council members.
Alds. Kemble, Patrick Heck, Lindsay Lemmer, Mike Verveer, Shiva Bidar, Marsha Rummel, Donna Moreland, Max Prestigiacomo, Arvina Martin, Syed Abbas, Tag Evers, Grant Foster, Christian Albouras and Keith Furman signed the letter — a majority of the 20-member council.
The 14 council members also disagreed with a Wednesday statement from Mayor Satya Rhodes-Conway and City Council President Sheri Carter, which characterized the incident as a deterioration of civility on the council.
Although there have been tense moments over the past year, the council members said, it has been "nothing out of the ordinary" for political debates.
"At times, discussions get heated, feelings get hurt and egos get bruised," they said. "Despite all this, we generally find a way to work together and continue the task of representing the people of Madison and moving our City forward."
They also apologized to Shadayra Kilfoy-Flores, the target of the derogatory profanity.
"We agree with the mayor and president's strong words condemning the use of gender-based profanity directed at a member of our community," the council members said. "We agree there is no place for such an utterance in our meetings and that city residents should never be treated with disdain and disrespect."
Editor's note: This story was corrected to reflect a total of 14 City Council members, including Ald. Christian Albouras, signed the letter Thursday. 
Photos: Madison erupts Monday in wake of Kenosha police shooting of Jacob Blake