From the archives: Deadly tornado leveled Barneveld in 1984
On June 8, 1984, an F5 tornado ripped through the Iowa County village of Barneveld, killing nine people and destroying most of the small community 25 miles west of Madison.
The powerful tornado had winds over 300 mph, and it measured an estimated 400 yards across as it plowed through Barneveld and neighboring Black Earth. The 13-mile path of destruction included every tree and 90 percent of the buildings in Barneveld. Here's a look back at the devastation.
Barneveld aerial, 1984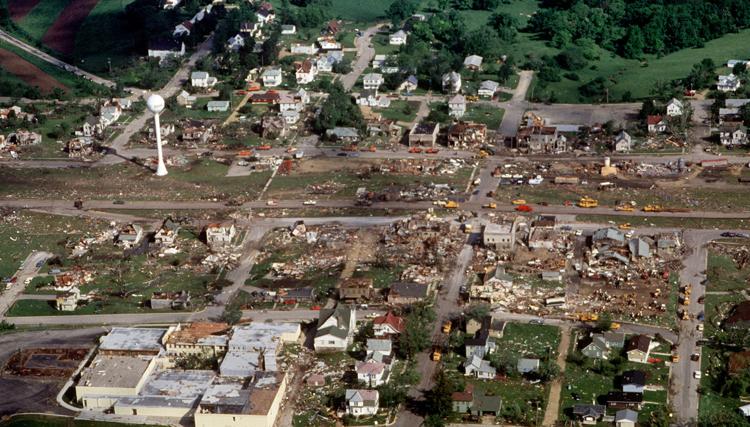 Barneveld car lot, 1984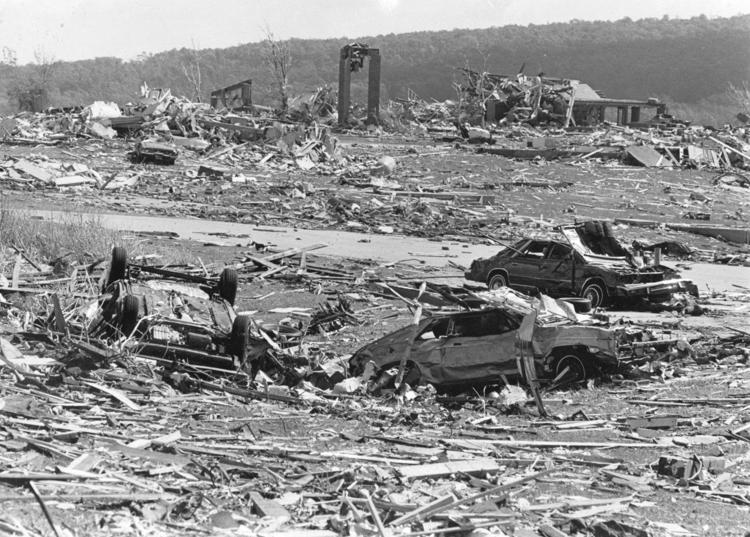 Lutheran church in Barneveld, 1984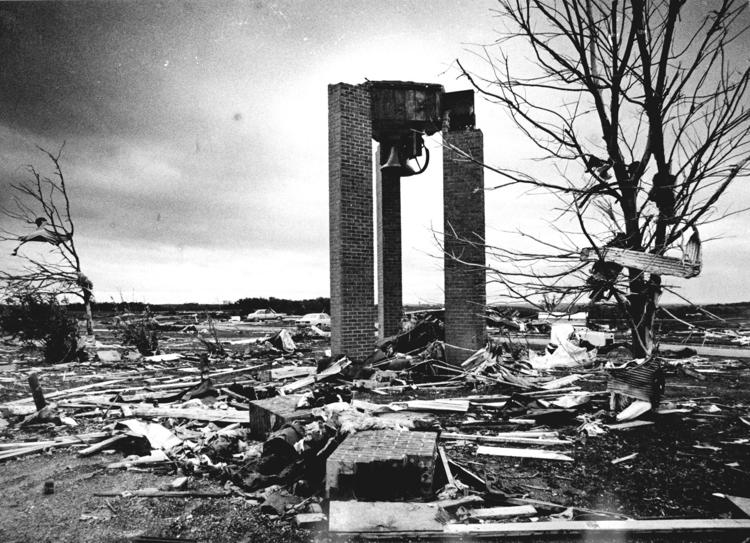 Barneveld tornado wreckage, 1984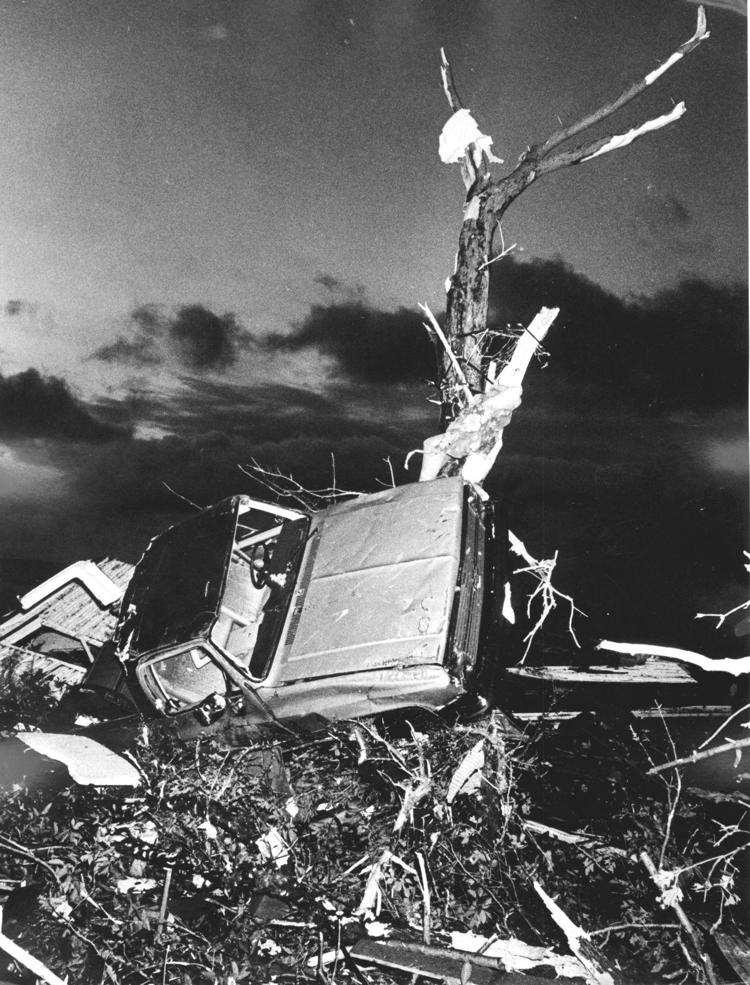 Barneveld tornado, view of downtown, 1984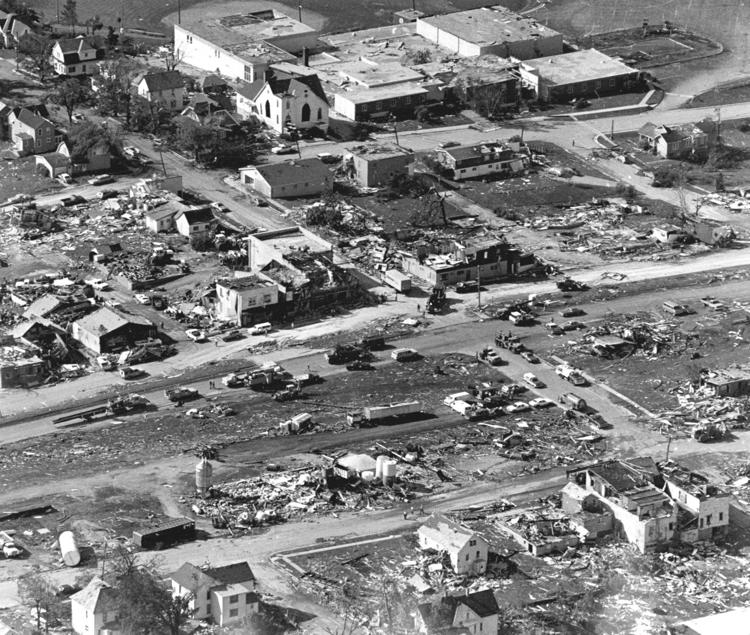 Barneveld aftermath, 1984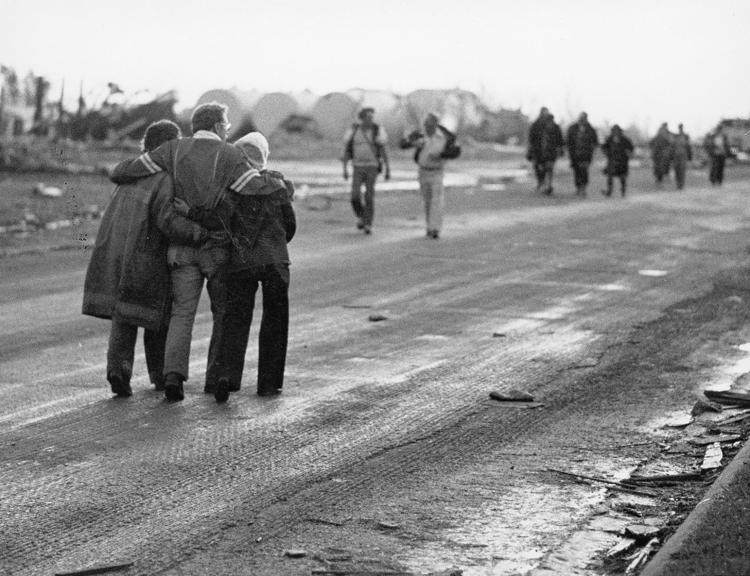 Barneveld tornado rescue, 1984
Barneveld tornado devastation, 1984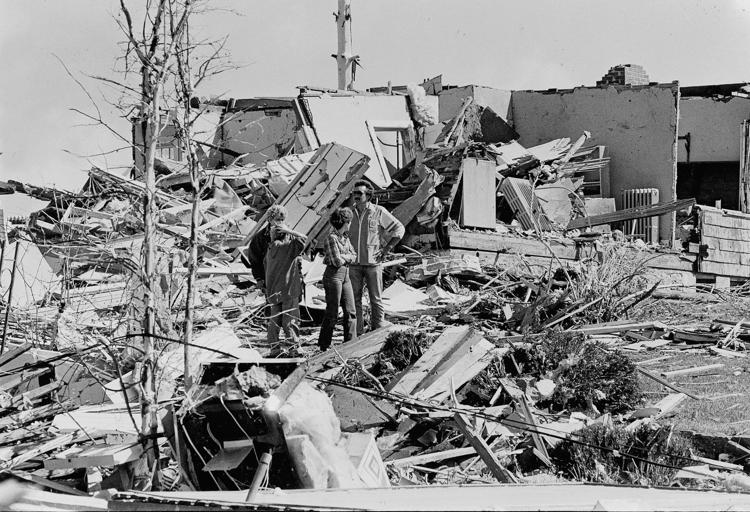 Barneveld tornado, 1984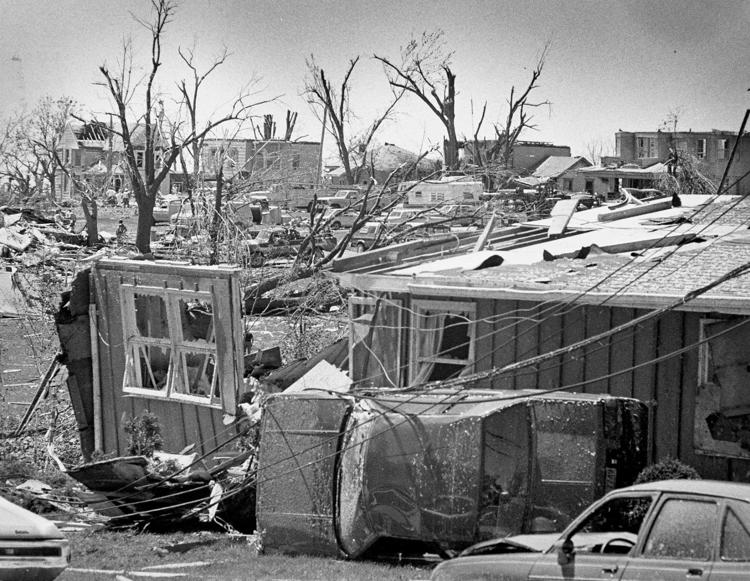 Barneveld power line, 1984
Barneveld aerial view, 1984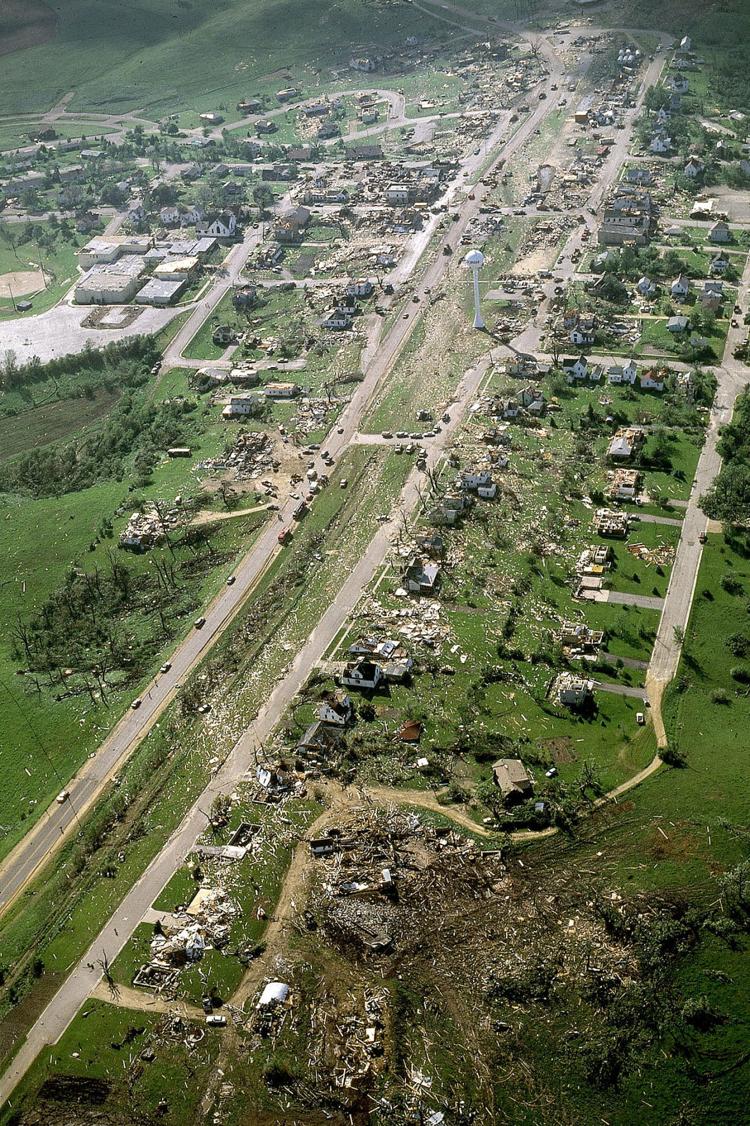 Barneveld damage, 1984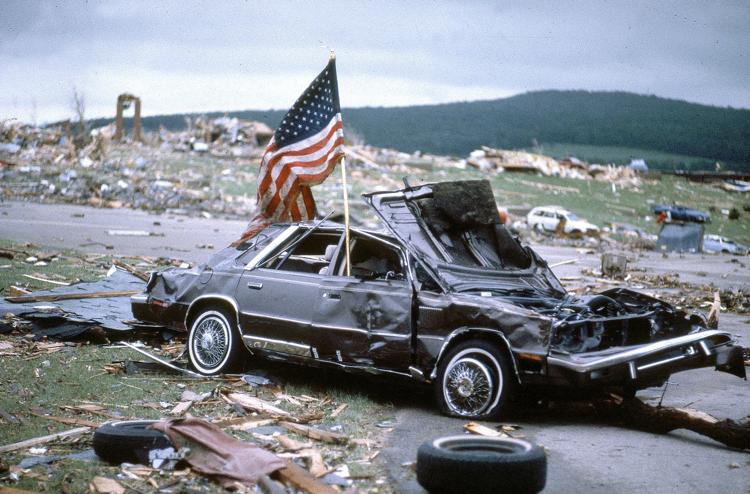 Barneveld tornado aerial, 1984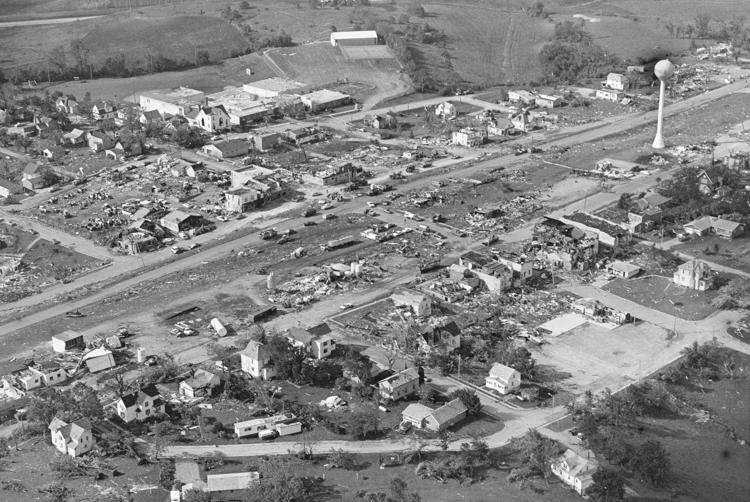 Barneveld town meeting, 1984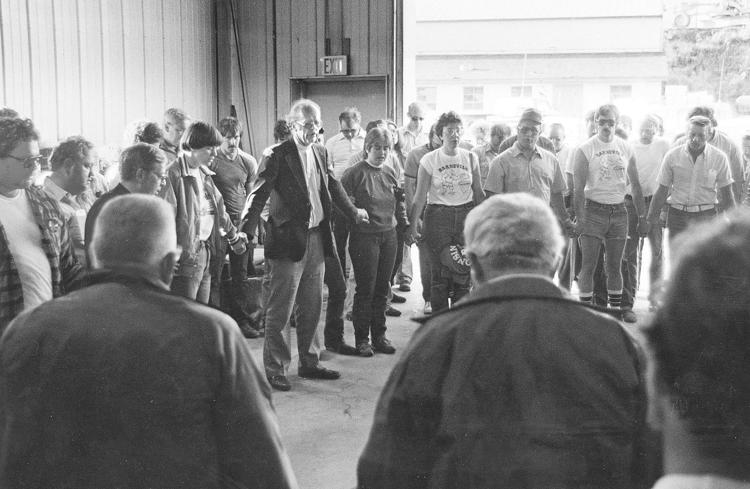 Arneson home, 1984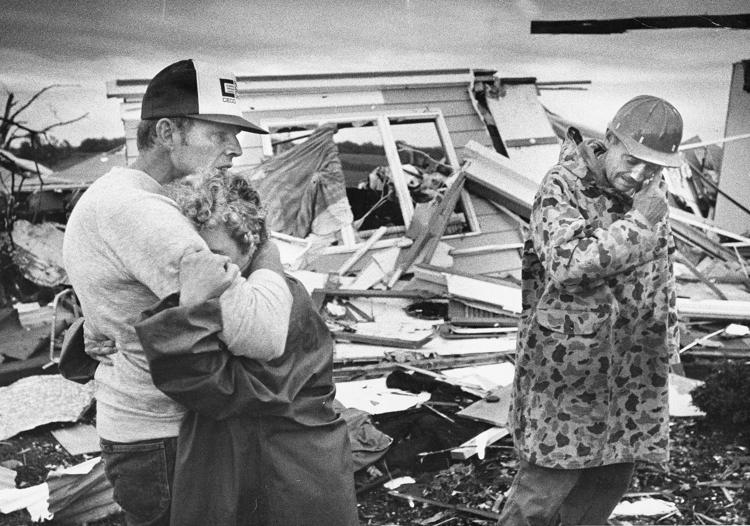 Sweep through town, 1984