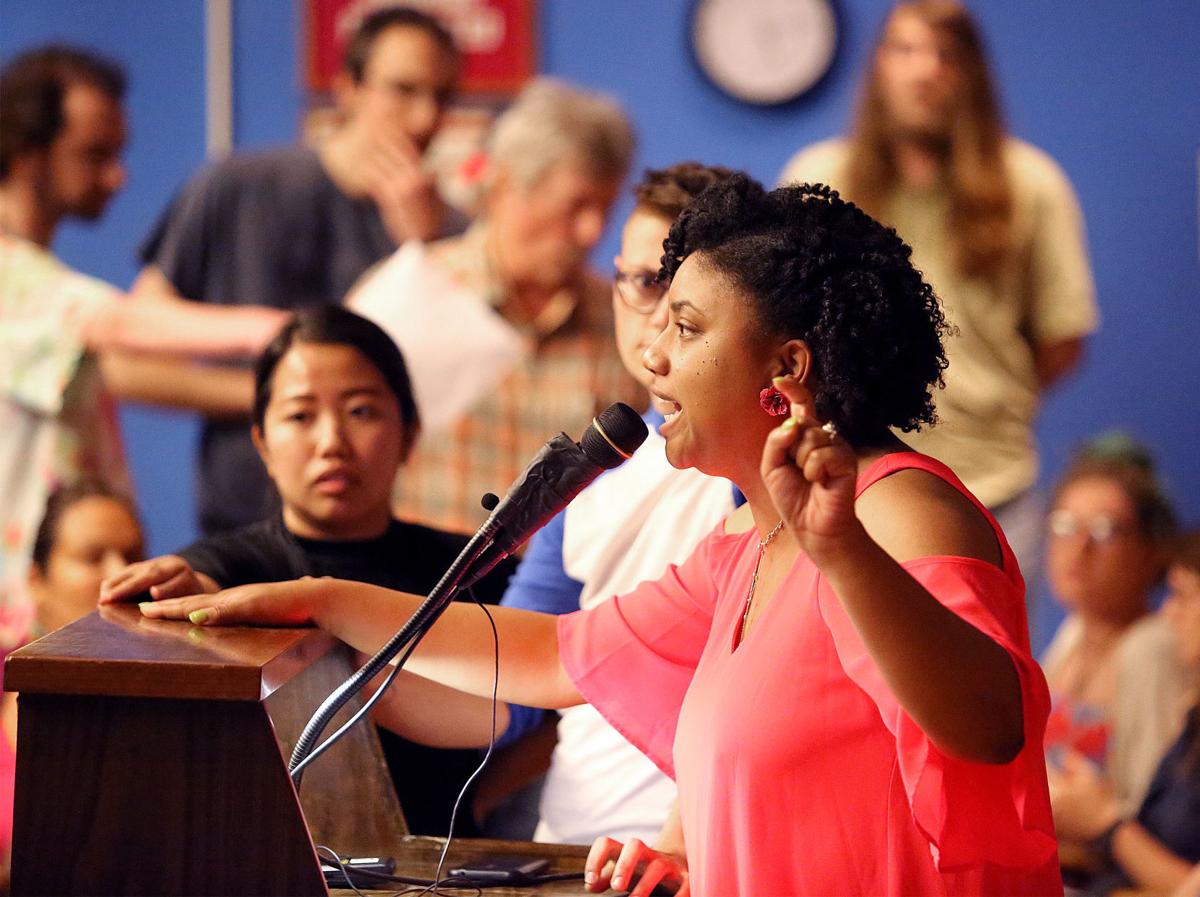 "Take the damn cops out of schools," said the group's community power building coordinator, Mahnker Dahnweih, referring to the four police officers, known as school resource officers, stationed at Madison's four main high schools.
"Anyone who calls, if he uses the police on children when there's that, like, unbalanced power dynamic, hold they asses accountable," she said.
The tough talk, delivered with Dahnweih's assurance that "radical queer black feminism has the answer," garnered cheers from supporters in the audience. When School Board President Gloria Reyes told Dahnweih her three minutes for speaking were up, Dahnweih wasn't having it. "I don't give a damn about your timer," she said.
Freedom Inc., launched in 2003 to advocate on behalf of Madison's Hmong community, has long worked with victims of domestic violence, advocated for the LGBTQ community and organized cultural events and leadership training — mainly in Madison's black and southeast Asian communities.
But it's been the group's approach to speaking out on a handful of local policy issues that's gained attention over the last three years.
At a July 18, 2018, meeting of a School Board committee created to study school resource officers, or SROs, Freedom Inc. supporter and current youth justice coordinator Jurie Mayo, then 18, grabbed the cellphone of a woman who had spoken in favor of SROs and was taking video of the meeting and threw it to the ground, breaking it.
Mayo was charged with two ordinance violations — disorderly conduct and damage to property. As part of a plea agreement, the second charge was dropped and she agreed to pay a $62.26 fine and $899 to replace the woman's phone, according to court documents.
The group has also conducted mass postcard mailings to public officials urging the end of the SRO program, and supporters including a "youth squad" have made a point of shutting down School Board meetings, shouting down and getting in the faces of speakers with alternate viewpoints, calling those who disagree with them racists, repeatedly interrupting Dane County and city of Madison meetings, and generally refusing to abide by what they disdainfully refer to as "respectability politics."
Their approach — unique even in a city as vocal and civically engaged on local issues as Madison — has challenged the liberal bona fides of Madison's almost uniformly liberal local officials, even as the group counts among its defenders some of Madison's most powerful and influential people, from the mayor to professors at the state's flagship university.
In a statement, Madison Mayor Satya Rhodes-Conway, for example, called Freedom Inc. co-executive director M Adams a "nationally recognized expert on the intersection between race, gender and LGBTQ issues. I appreciate her role as a thought leader in our community."
Direct service
Leaders of Freedom Inc. declined to speak with the Wisconsin State Journal or allow a reporter to observe the group's social services work, making it difficult to describe the group's current activities beyond protesting at public meetings.
Among the programs listed on its website are an anti-violence Black Girls Matter program and the Lotus Youth Group, a program for Cambodian youth that "helps educate and build healthy relationships with families and communities through dance and cultural arts."
This year, the group is receiving grants through the state Department of Children and Family Services totaling $542,040 to pay for domestic violence and victim services for black and Southeast Asian populations, including "case management, advocacy (and) support groups," and "education about health, economic and social issues."
From Oct. 1, 2016, to the end of 2017, the state Department of Justice has awarded the group $670,237 through two federal grant programs created under the Violence Against Women and Victims of Crime acts.
And from 2014 through the first quarter of this year, the city of Madison has provided the group with $64,334 for programs for Hmong girls and women and black girls aimed at improving self perceptions, building leadership skills, "raising awareness about the challenges within their communities" and encouraging "action to address barriers to success," according to a summary put together by the city's Community Development Division.
The summary shows more than 300 people participated in the city-funded programs over that time.
Laurel Bastian, a Freedom Inc. donor, said that "while their actions at the School Board meeting are an important part of their work, it also exists in a broader context of Freedom Inc.'s goals and (years) of direct service work."
As for its approach to political advocacy, Bastian said, "in every major modern social movement, locally and globally, asking without causing disruption has been ineffective. ... Active disruption, in every single case, was necessary to end violence and shift towards justice."
Protest targets
For Freedom Inc., that movement includes the unwavering belief that the presence of police officers in schools contributes to the so-called schools-to-prison pipeline, and as evidence notes that blacks are more likely to be disciplined in school and arrested later in life — trends that are present across the United States.
On June 10, the School Board voted 4-3 to continue the SRO program, but as part of the proposed contract, the board could opt to remove one of them from one of the schools beginning in the 2020-21 school year. The contract still needs the OK from the city of Madison. Three of the SROs are black men; one is Latina.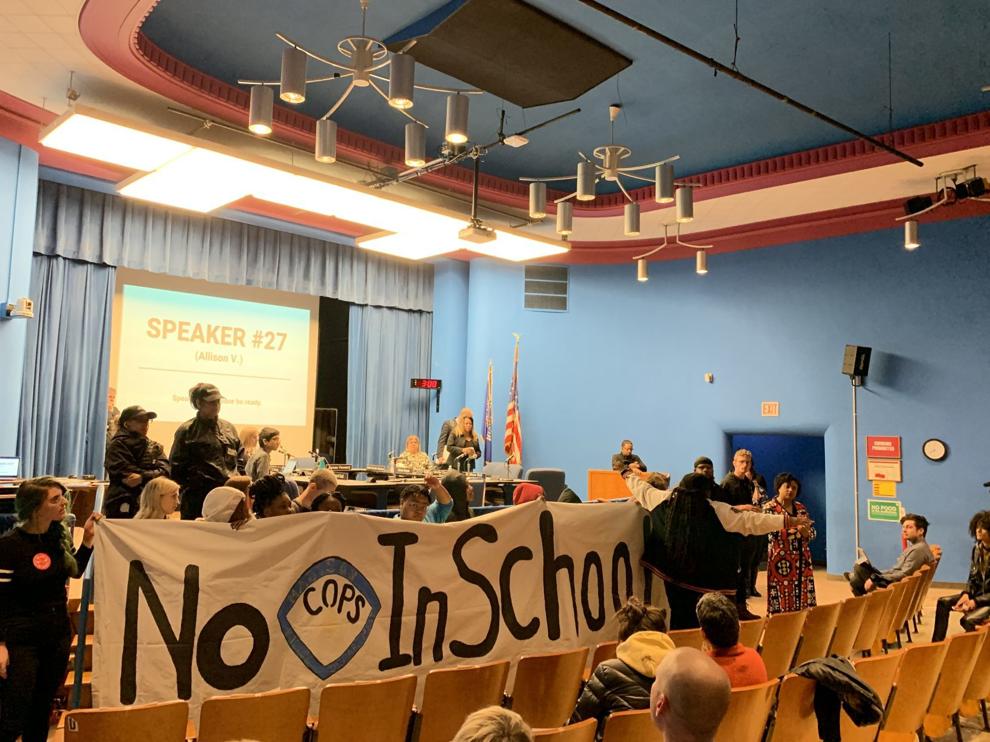 Freedom Inc. also opposes the construction of a new Dane County Jail that would be smaller than the existing one and eliminate a section of cells built in the 1950s that all sides agree is unsafe. Facilities for mental and physical health care would be added, and the county and local law enforcement would continue to emphasize jail-deferment programs such as specialized treatment courts and electronic monitoring.
Most recently, Freedom Inc. injected its tactics into a dispute in the city's Southeast Asian community over who should run a community center and provide other services to Southeast Asian elders. At a February City Council meeting, the council voted to take proposals for $115,000 in city money, including from a group being run out of Freedom Inc.'s office.
Freedom Inc.'s alternatives to stationing police officers in schools and building a new jail are not fleshed out in detail, but in general, call for spending more money on services for youth and people of color and for turning control of school discipline and the police over to the "community."
Tactics decried
Mary Burke, who was Madison School Board president for much of the time the district was studying SROs, in a statement applauded the group's social justice mission and agreed on the need for change, "but their tactics prevent the constructive dialogue needed for sustainable change," she said.
"Recently, I met with four African American students at Memorial High School who want an SRO in their school," Burke said. "Voices like these may not be heard because speaking publicly risks being bullied and called a racist. We must do more to repair the damage done from 246 years of slavery and 100+ more years of laws and practices that have held back African Americans. But we will not move forward without non-judgmental listening and dialogue to find solutions."
Madison School District Superintendent Jennifer Cheatham said in a statement that as the district has considered the role of SROs, "Freedom Inc. has pushed to ensure that the voices of youth of color are a powerful part of that discussion and decision-making process."
At the May 20 School Board meeting, Freedom Inc.'s liberal use of profanity sparked a public rebuke from Kaleem Caire, the black president of the public charter school One City Schools in Madison.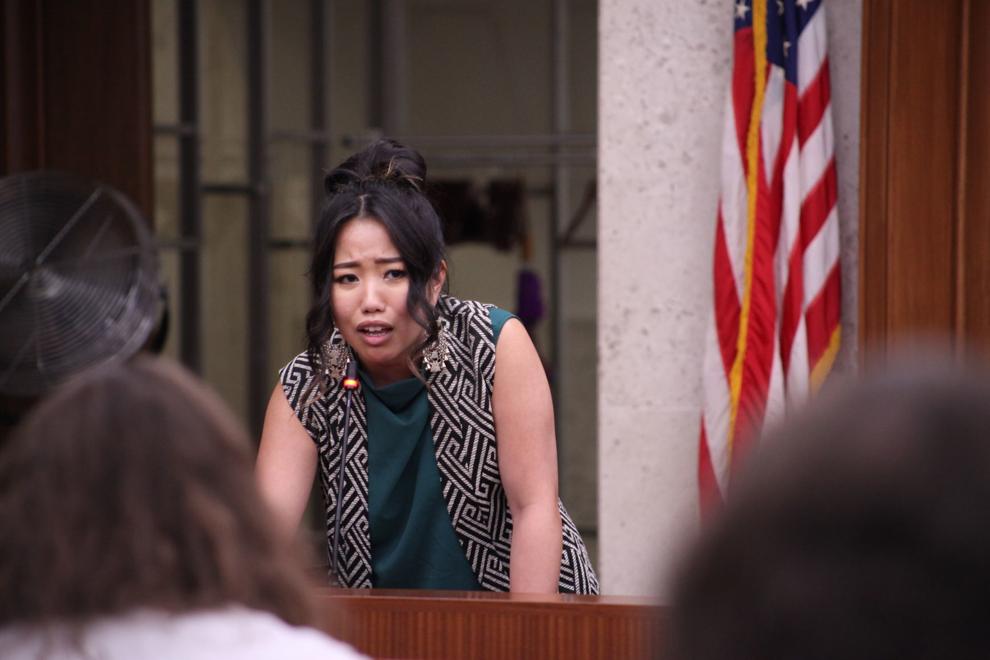 Caire told the State Journal the group does a good job of giving youth a voice in public affairs and he, too, questions the need for SROs, but "I believe there is a certain level of respect we have to require young people to live up to."
"I think that is the big violence," she said, adding that "almost everything" School Board members say "causes injuries to our communities."
Caire's concerns also sparked a response from four black UW-Madison faculty in defense of Freedom Inc. They wrote in a Madison365 op-ed that "critiquing the strategies of those fighting oppression is a tool used by those in power to maintain that power. Rather than addressing legitimate demands for justice, they argue for a politics of respectability."
The faculty members — education professors John B. Diamond, Erika Bullock and Bianca Baldridge and human ecology professor Kendra Alexander — did not respond to requests for comment.
TJ Mertz, who lost his School Board re-election bid and served on the committee that recommended changes to the district's contract for the SROs, noted the dispute is over four police officers for 7,000 high school students.
"To me, none of this is so odious that it requires shutting meetings down," he said, referring to both the SRO program and the committee's and board's work to consider it.
As for the group's behavior at public meetings, the School Board, as an elected body, is "fair game," he said, but members of the committee that studied SROs "deserved to be treated better," and the group's tactics have been employed to deny some people, such as local conservative activist David Blaska, a key American right — the right to petition one's government.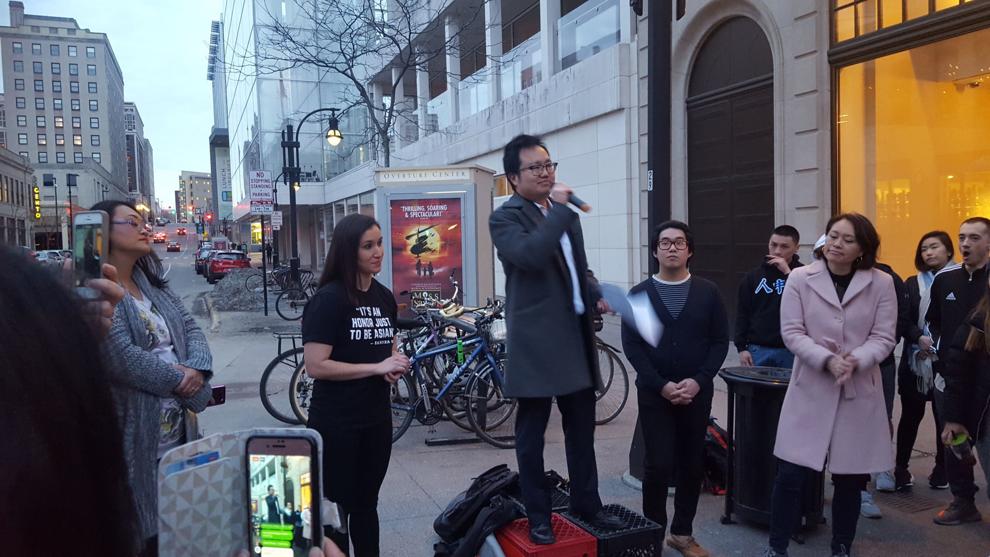 In a statement, Adams said that "while we understand that some may be uncomfortable with the ways we've expressed ourselves, we also realize that in challenging a system that was not built for us, those who the system was built for will not understand our approach as we work toward building power. We plan to build anyway."
Growing budget
Federal tax records show that Freedom Inc.'s revenue more than tripled from 2015 to 2016, from about $450,000 to $1.5 million. In 2017, the most recent year for which its tax filings were available, Freedom Inc. collected some $1.57 million in 15 contributions ranging from $5,000 to $348,038, with a total of $1.72 million in revenue. The group's co-executive directors, Adams and Kazbuag Vaj, were paid $95,002 and $100,232 in 2017.
The group blacked out the names of its 15 major donors that year, but among those listed in its 2017 annual report are the state departments of Justice and Children and Families, the city of Madison, the Astraea Lesbian Foundation for Justice, The Wallace H Coulter Foundation and Borealis Philanthropy.