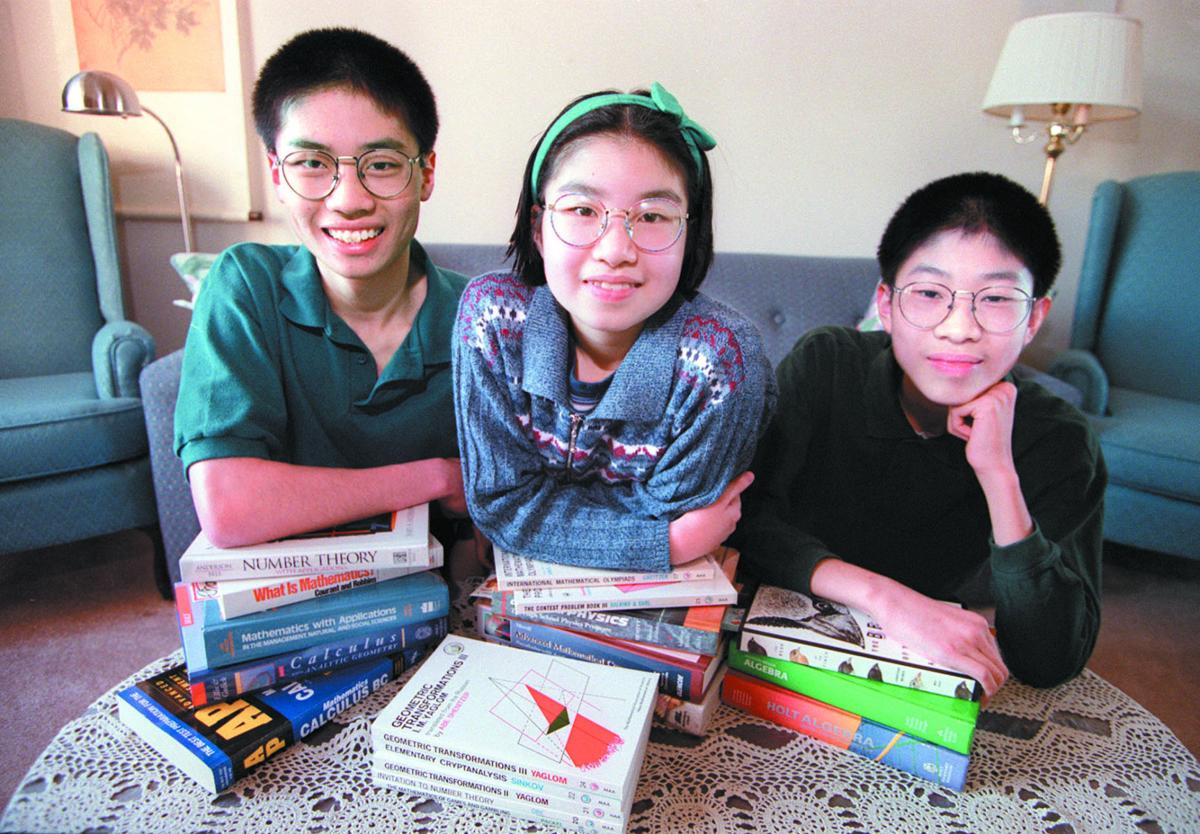 A math team coached by a Madison Memorial High School graduate is getting praise from President Barack Obama and many others following its David-vs.-Goliath victory over China this week in the International Mathematical Olympiad.
The team of six teenagers, led by coach Po-Shen Loh, 33, topped more than 100 countries during the 10-day competition in Thailand.
The U.S. had not won the competition in 21 years, leading the White House to tweet celebratory congratulations and a "Go Team USA!"
As a high school math whiz, Loh attained considerable acclaim and won numerous state and national honors.
He twice represented Wisconsin in the national MathCounts competition and competed on Team USA in the 1999 International Math Olympiad.
He is now an associate professor of math at Carnegie Mellon University in Pittsburgh.
He was flying back to the U.S. from Thailand on Friday and couldn't be reached for comment.
He told The Washington Post that China, the usual winner, has a natural population advantage with four times as many people.
"This is a matter of national pride," Loh told The Post. "One reason we are super excited is that for the past five years or so, we've been consistently second or third."
In a 1999 State Journal profile, a 16-year-old Loh gave a tour of his bedroom, which contained books with titles such as "Problems and Worked Solutions of Vector Analysis" and "Geometric Transformations." As a teenager, he described math as a fun-filled hobby that would occupy him for hours at night.
He graduated from Memorial in 2000.
"He blew the socks off everything he did here," said Vic Levine, a retired Memorial math teacher who taught Loh and stays in occasional touch with him. "This is quite an accomplishment for him, and it's something Memorial High School and the city of Madison should be very proud of."
In addition to being a university professor, Loh is a founder and CEO of expii.com, a website that uses crowd-sourcing techniques to develop free interactive educational tools.
Loh said he hopes it will revolutionize the teaching of science and math in the same way Wikipedia revolutionized encyclopedias.
He is the son of Wei-Yin and Theresa Loh of Madison. Wei-Yin Loh, a statistics professor at UW-Madison, said that while he's proud of his son's role in the international competition, "all the credit should go to the students on the team."
For years, the Lohs were known informally as Madison's First Family of Math.
Po-Shen Loh has two younger siblings, both former high school math standouts and Memorial graduates.
His brother Po-Ru is doing postdoctoral work in computational biology at Harvard University.
His sister Po-Ling is an assistant statistics professor at the Wharton School at the University of Pennsylvania.