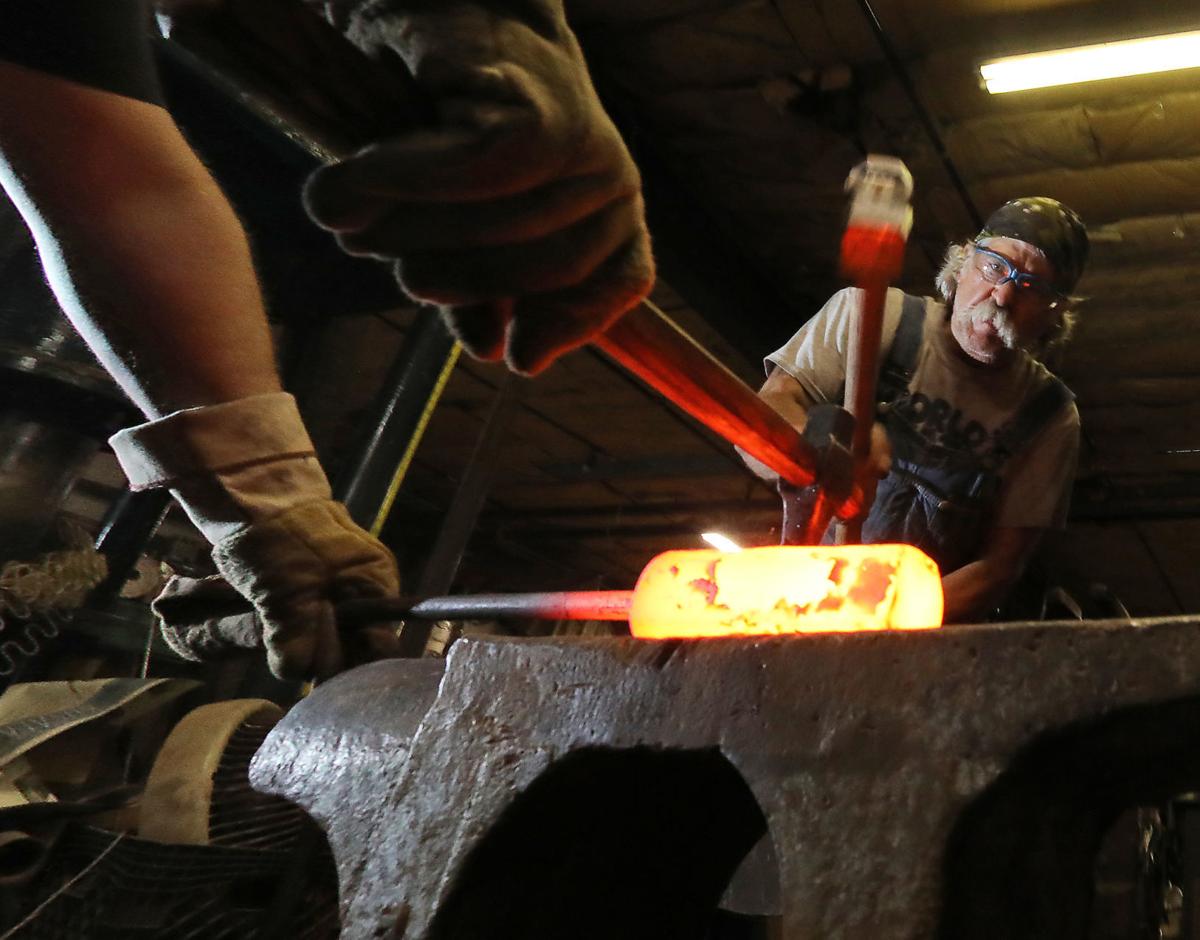 CAMBRIDGE — A dragon was the first and stands guard along East Main Street in front of an 1848 feed mill turned restaurant called Plow.
The second is 8 feet tall, is based on characters from the Maurice Sendak book "Where the Wild Things Are" and has a prime spot in a garden outside the public library. Just around the corner, in front of Village Hall and the police station, is a two-faced statue with a nod to the downtown's historic buildings and the cupola atop the former school that was built in 1906 but is now home to a museum that tells the history of this eastern Dane County community.
And by the time the fourth annual Midwest Fire Fest concludes next weekend along Koshkonong Creek, there will be yet another addition to the growing clay public art collection that is beginning to dot this village of about 1,500 people. More importantly, the festival, expected to draw more than 5,000 visitors, is helping Cambridge evolve and highlight its artisan heritage where pottery, music and food have been central, Lake Ripley has been a constant and a performing arts center could be in its future.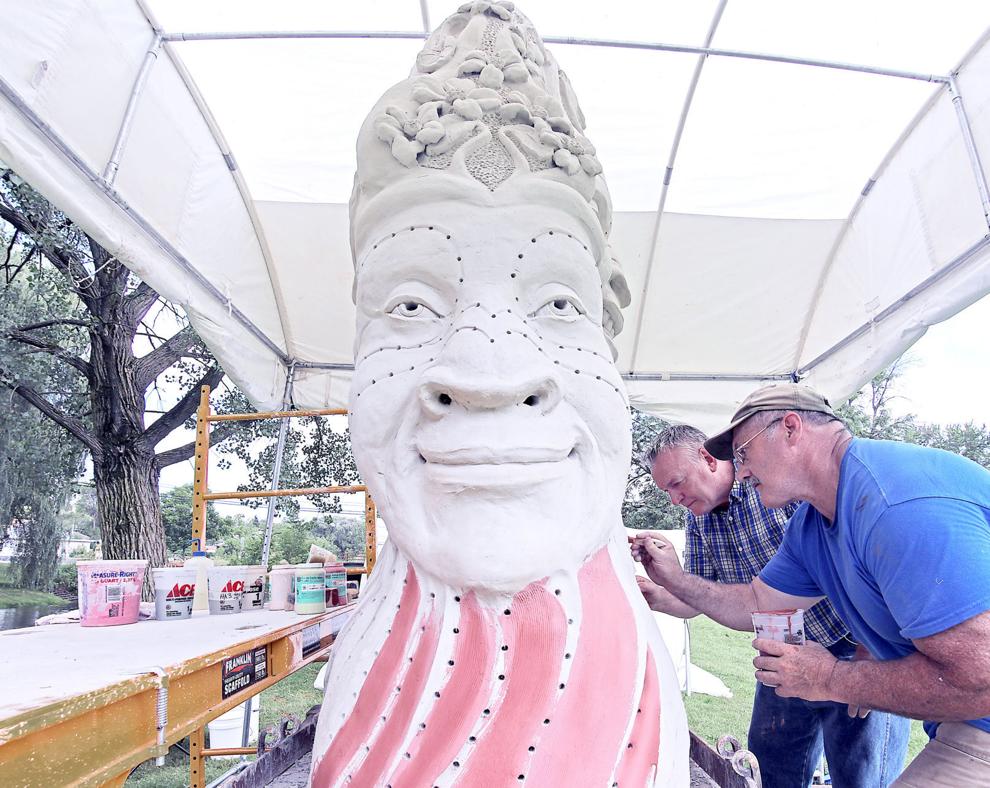 "I look at it as economic development through the arts," said Laurie Struss, a Fire Fest co-chair. "Our roots are deep in clay here. That's why the clay sculptures make sense for us. But the bottom line is that if you want to live in a place like this with groovy art, then you have to step up. We're proud to live here and we want people to know about how cool it is."
But for one weekend a year, the coolness factor is all about heat, molten metal, blacksmiths and pottery. Midwest Fire Fest, presented by the Cambridge Arts Council and The Clay Collective, is based at Westside Park just a block south of the downtown, but isn't your typical static art fair. Instead, it's all about the action. The pinnacle will come at 9 p.m. Saturday when the walls of a temporary kiln built around a more than 7-foot clay statue created by Ed Klein of Bur Oak Pottery, between Lake Mills and Johnson Creek, are briefly removed for a public display of glowing performance art. The kiln will be removed permanently the next day, July 28, after six days of firing at temperatures up to 2,200 degrees to reveal the cooled finished product.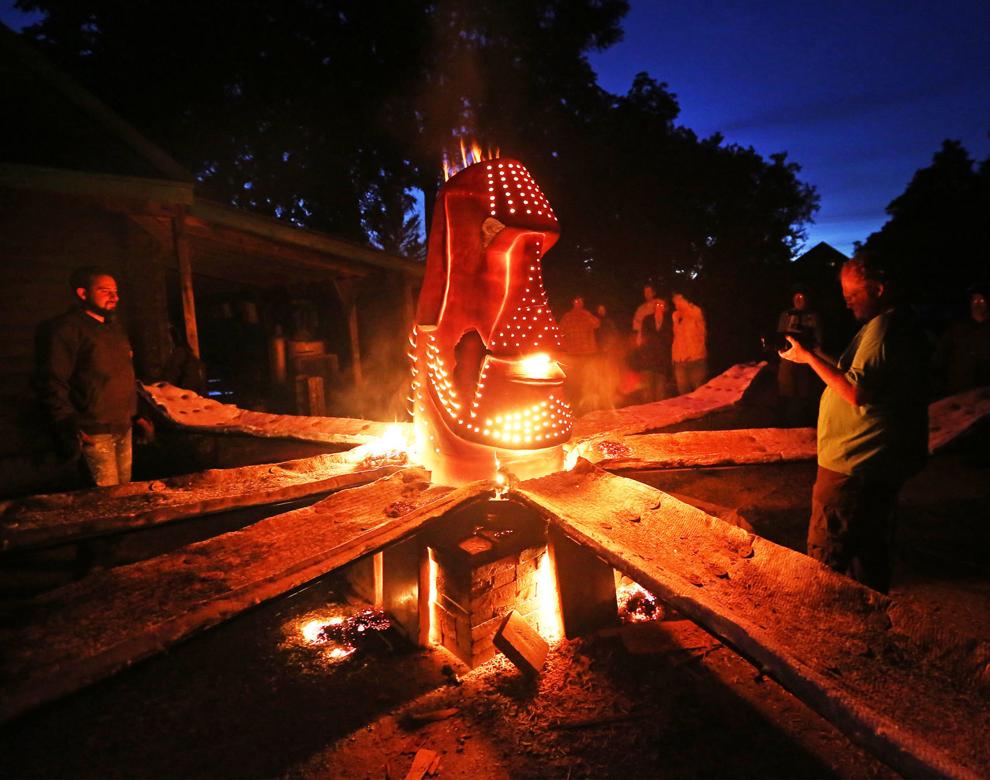 The festival also includes glass blowing from Ignite Glass Studios in Chicago, while potter Ric Lamore of Broadwing Clay Studio in Cambridge will demonstrate the ancient art of pit firing. At noon on Saturday, he'll place clay pots into a 10-foot-wide above-ground pit, cover the the pots with wood and then let it burn and bake the artwork for 24 hours. Meanwhile, knife maker Isaiah Schroeder and blacksmith Aaron Howard, both of Madison, will make their fourth appearance at the festival and combine their talents to make 20-pound sledgehammer heads.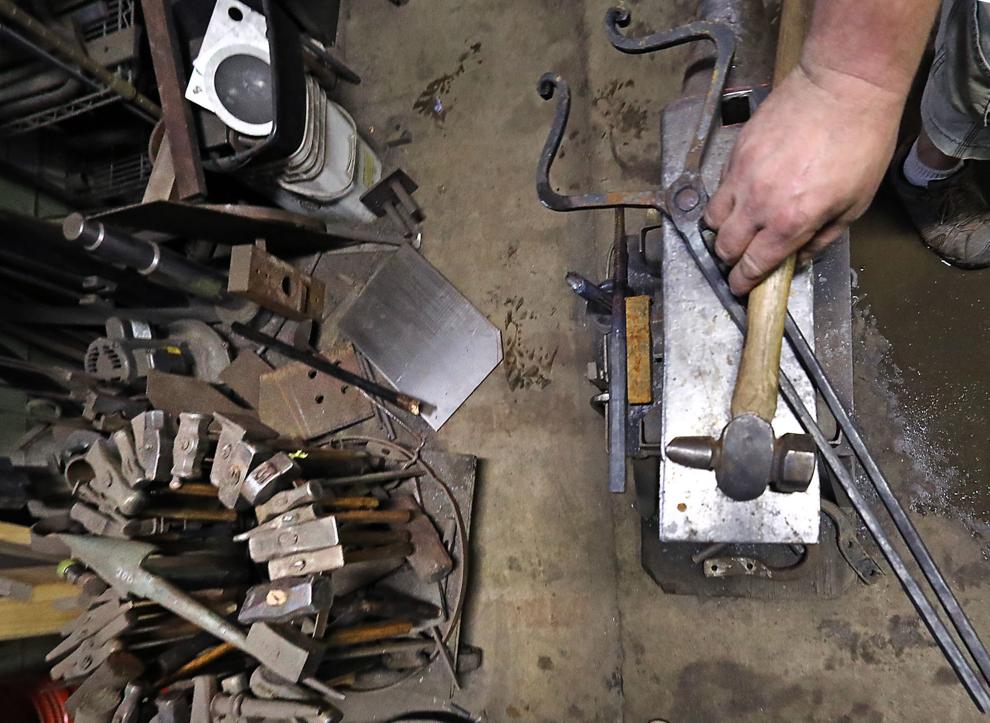 "We only work with sledgehammers down here doing team striking, which is a really unique thing because you've got four guys standing around one anvil — three guys with hammers and one guy telling them what to do," Howard, owner of Acme Ironworks, said last week. "This is just a great event."
Midwest Fire Fest receives some of its funding from the Cambridge Foundation, has a budget of $35,000 and more than 60 volunteers, and was created after the demise of the Cambridge Pottery Festival. Inspired from a similar festival in North Carolina, Midwest Fire Fest is designed to use artists from around the region, not just the local area, and each year features new artists and demonstrations as a way to encourage people to return year after year.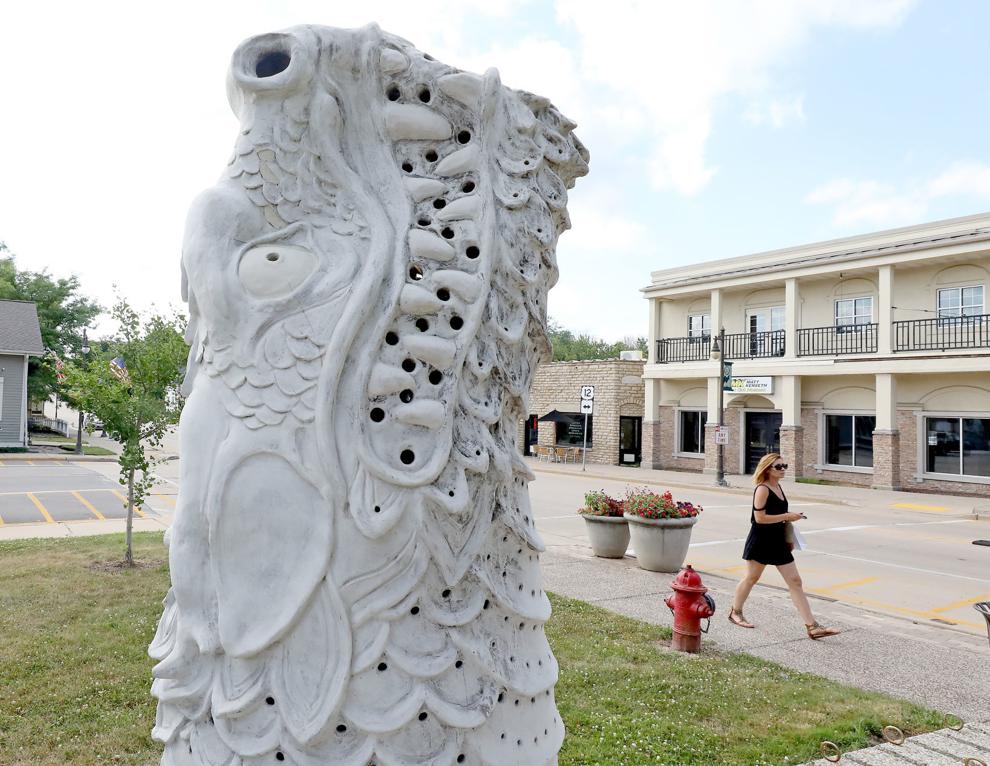 Organizers say that is a critical component for a relatively new festival trying to gain traction compared to other communities where events such as Syttende Mai in Stoughton, Gemuetlichkeit Days in Jefferson and the Summer Frolic in Mount Horeb have been around for decades.
Passion for fire
"What I think we have going on is really quite unique due to the fact that it's so demo-rich," said Fire Fest co-chair Mark Skudlarek, whose Cambridge Wood-Fired Pottery studio is just south of the village. "What I like about this festival is that first of all, you have to have this passion for fire, and then there's this creative spirit that we all sort of share. We bond over fire."
Fire Fest is the latest addition to the community, where the Cambridge Summer Concert Series features music on five dates at Veteran's Park downtown, a network of mountain bike trails wind through nearby CamRock County Park, and in October the village is part of the Earth, Wood & Fire Artist Tour, which also includes art studios in Johnson Creek, Lake Mills and Jefferson. A committee has also just been formed to study a possible referendum that could lead to the construction of a performing arts center for the Cambridge School District, which could further bolster the community's art vibe. A recommendation could go to the School Board in December.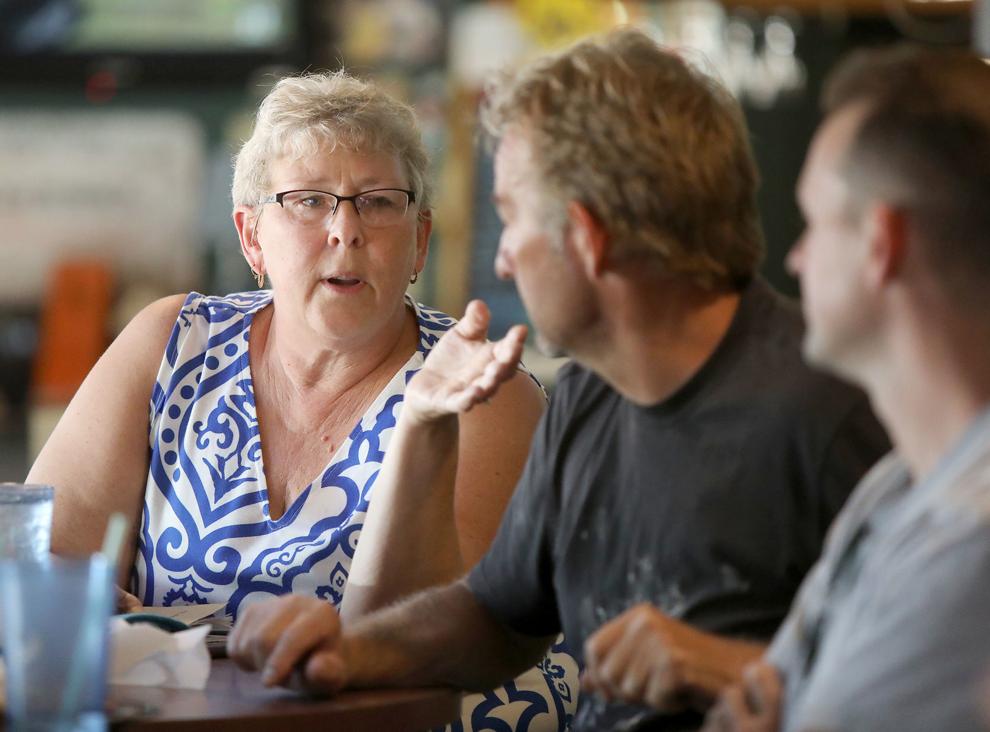 "Art is different for everyone, but it gets people talking and having conversations that they might not otherwise have," said Struss, a member of the study committee who has lived in the village since 1985. "It's been a gift in my life just being able to work with other people that want to jump in with two feet and get things done, and not just talk about it, but really, really make change and make it happen."
Cambridge has been living on an artisan and economic roller coaster for years.
New energy
Jim Rowe founded Rowe Pottery in 1974 and the business, known for its salt-glazed pottery, grew to 120 employees and helped attract other artists, gift shops and restaurants along with busloads of tourists. Two major road construction projects over a six-year span beginning in 1998 severely hampered access to the village's downtown, and in 2004 Rowe filed for bankruptcy. A recession came along a few years later — restaurants and shops closed and tourism faded.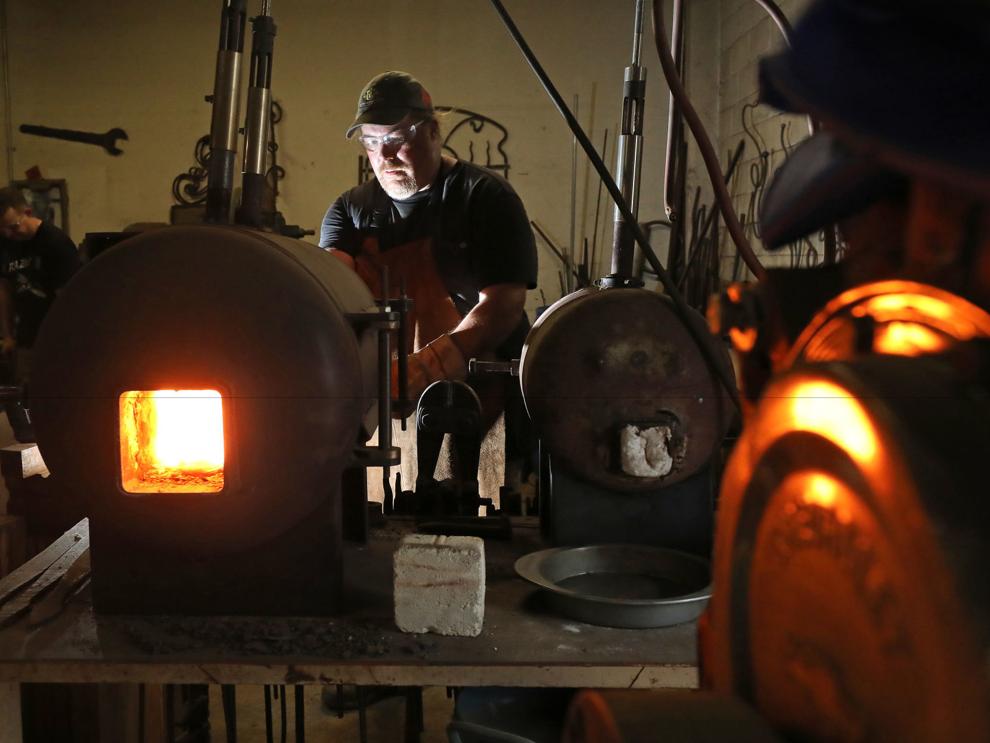 But there is new energy. A former employee of Rowe has revived the company after it nearly closed in 2013, grapevines were planted in 2015 on the village's west side to create Vineyards at Cambridge, a 73-acre housing development that includes the vineyard, production facility and tasting room for Cambridge Winery. The development, which was on the Madison Area Builders Association's 2018 Parade of Homes, is also home to the nearly $7 million, 21,000-square-foot Dancing Goat Distillery.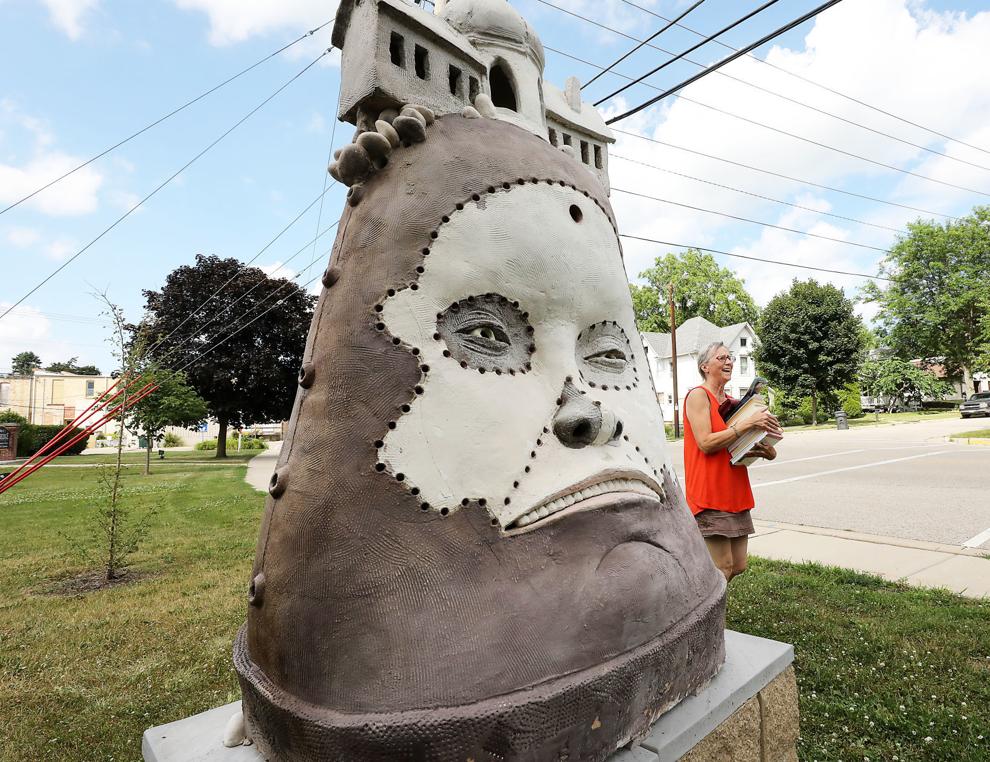 Fire Fest's roots can be traced to Rowe's arrival in the 1970s as it helped transform the village from a farming community with summer tourists from Illinois flocking to Lake Ripley into a hub of artisans.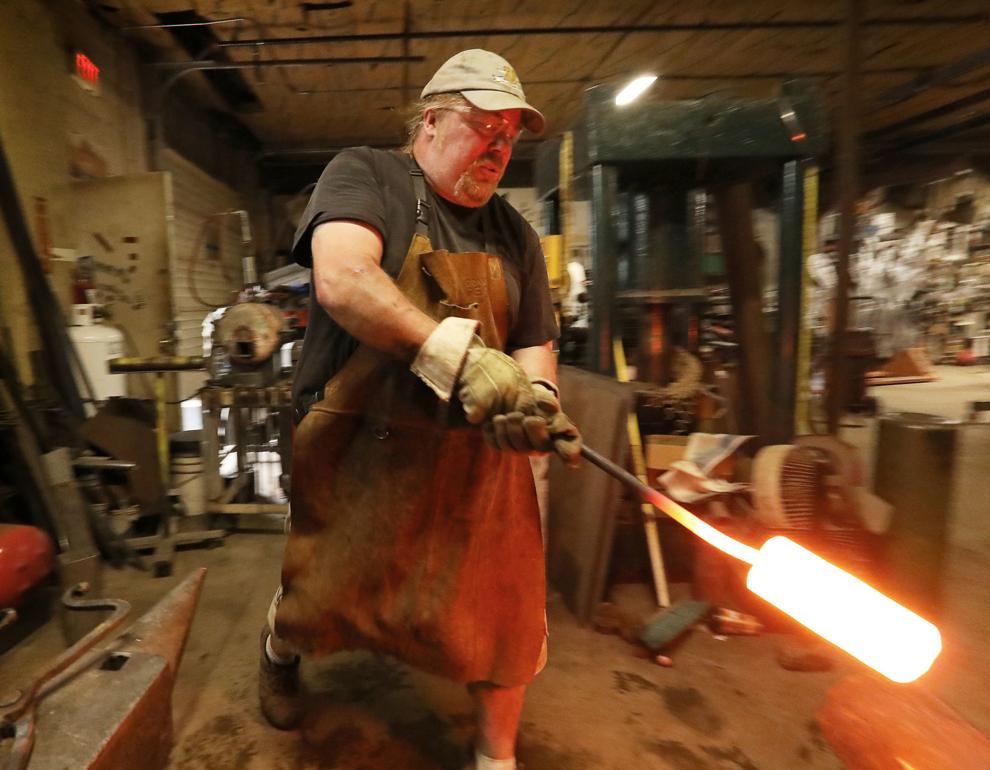 Skudlarek, for example, grew up in Minnesota, began doing pottery at Saint John's University in his home state and then, in 1981, traveled to France to work in the historic pottery village of La Borne where he was introduced to wood-fired kilns. After an apprenticeship at Cornwall Bridge Pottery in Connecticut, in 1988 he moved to Cambridge where his first studio was in a former chicken coop and he paid the rent on the studio with the landlord taking a percentage of his sales.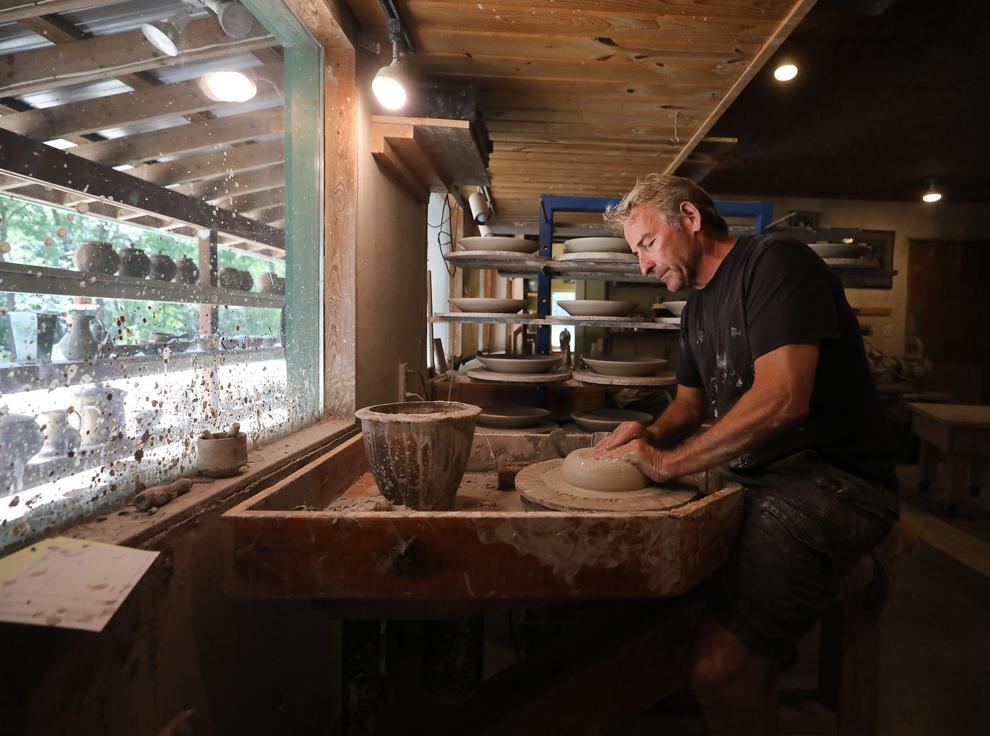 Skudlarek built his current studio and three interconnected Japanese-inspired kilns in 1999 and focuses his efforts on functional pottery such as plates, bowls, pitchers and vases. Each year he fires his kilns twice, forms 12,000 pounds of clay and burns 16 to 20 cords of wood. Fire Fest, which he helped found in 2016, is not only an extension of his craft but is bolstering the identity of Cambridge with more public art in the form of clay statues, which could also grow to include mosaics and murals.
"We'll have these sculptures all throughout the community," Skudlarek said last week. "What I like about this is that it's going to be beautiful artwork that people can explore and discover."
Barry Adams covers regional news for the Wisconsin State Journal. Send him ideas for On Wisconsin at 608-252-6148 or by email at badams@madison.com.