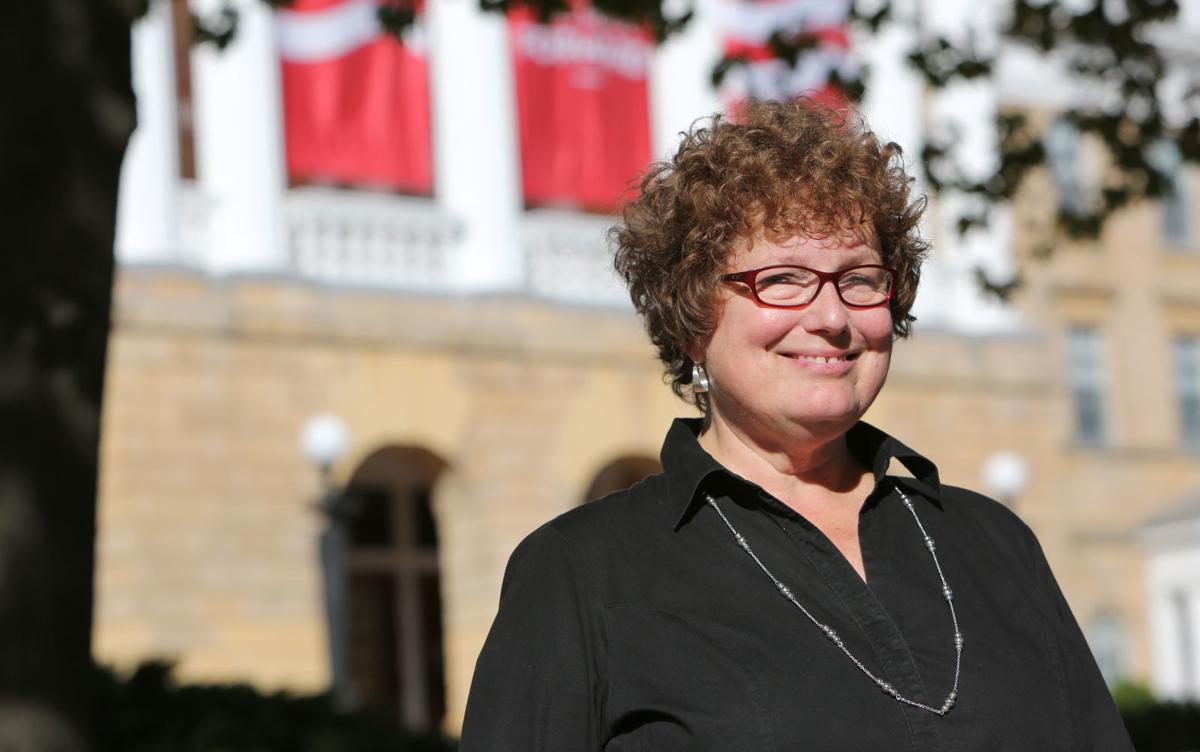 Pat Schneider, a dogged Capital Times reporter for 25 years, died of cancer at Agrace Hospice in Fitchburg on Sunday. She was 65.
"Like all the best investigative reporters, Pat had no patience for deception and no awe for authority," said Cap Times managing editor Chris Murphy, who worked with Schneider for about 20 years, first as a reporting colleague and then as an editor.
"She was particularly outraged by powerful people who exploited those they had influence over, and she was tenacious with a big story," Murphy said. "When people talk about journalism's greatest public good — holding our public and private leaders to account — they're talking about reporters like Pat."
Schneider, who grew up in Chicago with brothers Tim and Jeff, was hired by The Capital Times in 1989 as its nation/world editor. She switched to reporting in 1993, covering courts, and held many beats over the years, most recently reporting on higher education and UW-Madison.
Those areas intersected in her last effort, a cover story on Aug. 1, 2018, about a former UW-Madison student convicted of sexual assault. The story looked at how the Alec Cook case prompted discussion about how judges sentence those convicted of sexual assault.
The story elicited a letter to the editor from Robert J. Jambois, a former assistant district attorney assigned to Dane County Circuit Judge Stephen Ehlke's court, where the case was heard. He wrote, "I commend Pat Schneider for the nuanced, detailed and insightful story titled 'Does the punishment fit the crime?'"
Tim Schneider, a retired Chicago firefighter, said before moving to Madison his sister covered the Chicago suburb of Wilmette for The Pioneer Press, which publishes 32 local newspapers in the Chicago area.
A memory book put together by colleagues at The Capital Times after she became too sick to work reflected her drive, he said. "She had a lot of people saying how they like working with her and how tough she was and all that kind of thing."
His sister "fought her cancer for a long time and, right up until the end she was pretty feisty, you might say," he said.
Schneider went to Catholic high school and then to the University of Illinois-Champaign-Urbana, her brother said, but transferred to its Chicago campus. She graduated in 1978 with a degree in English.
The Milwaukee Press Club and the Wisconsin Newspaper Association recognized Schneider's reporting many times over the years. She won awards for her work covering homelessness in Madison and for stories on how a bill that would have banned the sale of aborted fetal tissue would have affected UW research, and about the battle between Madison-Kipp and nearby homeowners over contaminated soil near the metal parts fabricator on the East Side.
"Pat was fierce," said the Rev. Karen Armina, of James Reeb Unitarian Universalist Congregation on the Near East Side, where Schneider was an outspoken member. "She felt deeply and passionately about many issues, and acted on those feelings to try to make positive change in the world."
A service has been tentatively planned for 11 a.m. Nov. 16 at James Reeb, 2146 E. Johnson St.