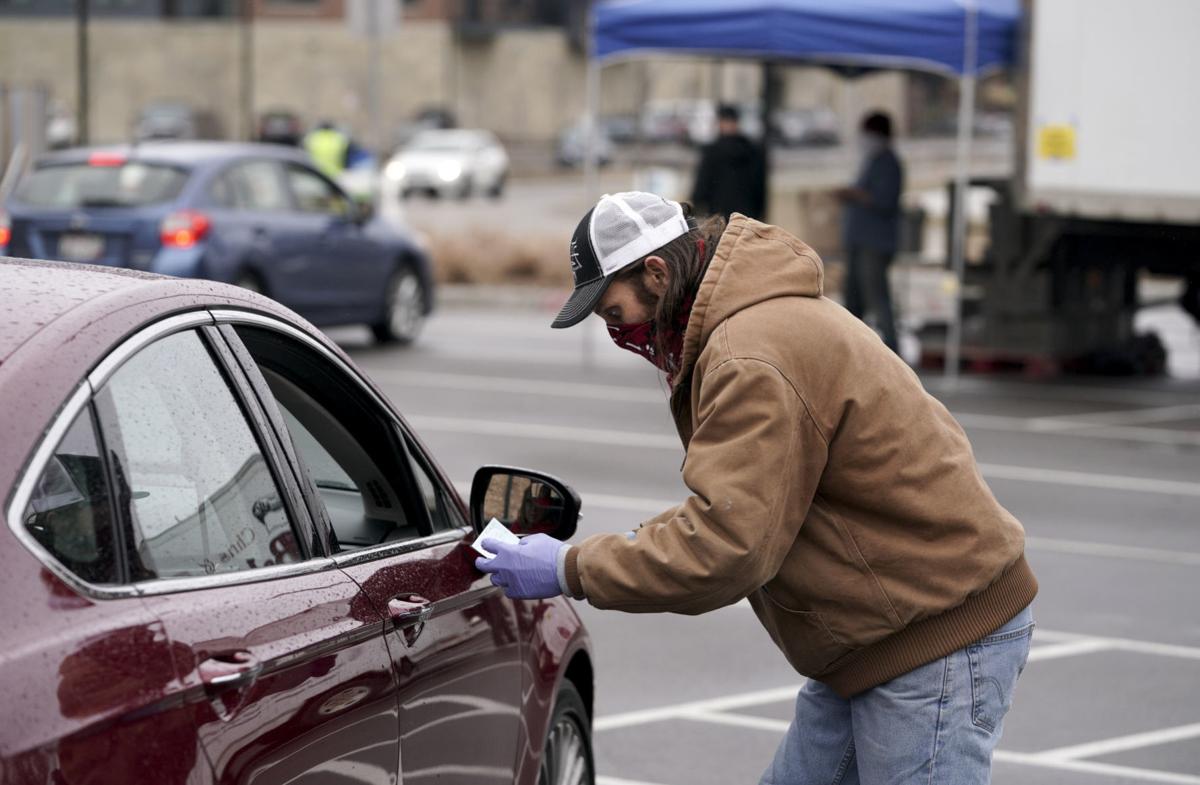 While it can't compare to inching along the Capitol Square with coffee in one hand and a bag of Stella's spicy cheese bread in the other, Dane County Farmers' Market devotees will still be able to access their favorite market vendors this spring.
Organizers announced Friday that the market will continue as a drive-thru event during the COVID-19 pandemic but is moving from the Garver Feed Mill to the far more spacious Alliant Energy Center. The new market starts Wednesday and will continue each Wednesday and Saturday until further notice.
Instead of each vendor setting up an independent ordering system as was the case at Garver, the market is working with the website WhatsGood, an online farmers' market platform, to take orders.
Market manager Sarah Elliott said the market at Alliant will have about 25 vendors and can grow from there. Elliott stressed that all customers will need to order in advance.
The Saturday market will run from 8 a.m. to noon, while the Wednesday market will go from 3 to 6 p.m. As at Garver, assigned pick-up times will be based on the first letter of the customer's last name. Vendors will place orders in customers' vehicles.
"The DCFM is thrilled to be able to provide a safe way for our farmers and small food businesses to connect directly with their customers," Elliott said. "It may not be the same as strolling around the Square, but it's a great option for our community to be able to access local foods."
Customers can buy products from as many participating farmers and food businesses as they want and pick up orders at the Alliant Energy Center's Willow Island. The final half hour will be dedicated to bike/pedestrian pick ups — from any last name — since the market cannot combine bike/pedestrian customers with cars for safety reasons.
Elliott said she isn't sure how many customers the new market model can accommodate until the market has done a couple of pickups.
Customers will be able to order through WhatsGood starting Monday. In the future, the online store will operate further in advance of pick up.
The Dane County market is the largest producer-only farmers' market in the country and typically encircles the Capitol on Saturday mornings. It would have begun last Saturday. A Wednesday market normally takes place in the 200 block of Martin Luther King Boulevard.
Customers paying with electronic benefit transfer (EBT), a form of food stamps, are asked to email market managers after creating a WhatsGood account.
Elliott called the pick-up markets at Garver on Madison's East Side "incredibly successful."
"We are so grateful for Garver's willingness to partner with us and for our customers' patience as we learned how to be more efficient," she said. "We simply outgrew the space."