Sun Prairie lost a community leader and hero Tuesday when an explosion Downtown killed pub owner and firefighter Capt. Cory Barr, his brother said.
Barr, who owned the Barr House, 100 W. Main St., with his wife, Abby, was off-duty from the Sun Prairie Volunteer Fire Department and at home with his family — including 3-year-old twin daughters — when he learned of the gas leak Downtown. He told his wife he needed to help the people at the bar and make sure everyone was safe, his brother, Chad Barr, said.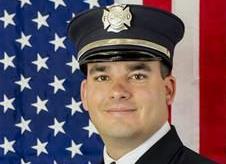 The explosion that resulted from the leak killed 34-year-old Cory Barr, injured several other firefighters, civilians and a police officer, leveled the Barr House and severely damaged other nearby buildings on the 100 blocks of East and West Main Street.
Barr didn't have to go to the scene, his brother said, but he was the kind of person who always needed to help others.
"He lived his life as a hero and died a hero, and that's how we're going to remember him," Chad Barr said.
Sun Prairie Fire Chief Chris Garrison described Barr, a 15-year veteran of the department, as "a community member, a business owner in the community, a great father."
"We didn't lose a firefighter yesterday, we lost a family member," Garrison said at a news conference Wednesday. "We will be affected forever, but we will continue to build strength and be a better organization with Cory's legacy in our hearts."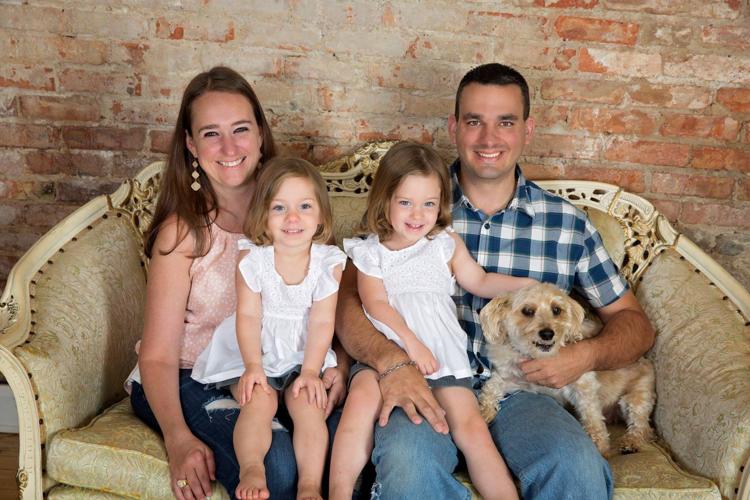 His wife, Abby Barr, said in a statement that Cory Barr was "the best husband a girl could ask for" and lived his life by the motto "happy wife, happy life."
"He was so outgoing, goofy, big-hearted, and would give the shirt off his back to anyone," Abby Barr said. "To say that our family is devastated and heart-broken is an understatement."
Police told the family Barr was outside the Barr House when it exploded, he said.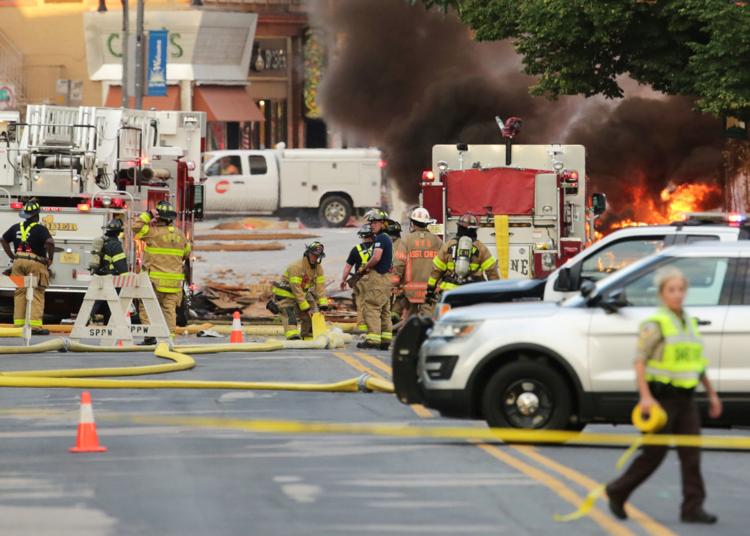 Local and state officials lauded Barr and his service Wednesday.
Dane County Executive Joe Parisi, said in a tweet Wednesday morning, "Our prayers go out to the family of Cory Barr — a community leader & volunteer firefighter who gave his life protecting his community."
"This tragedy is a heartbreaking reminder that those who rush into danger to protect the public put their lives on the line for us every day," state Attorney General Brad Schimel said in a statement. "Our thoughts and prayers are with this brave public servant's family and all of his colleagues in fire service."
Mahlon Mitchell, president of the Professional Fire Fighters of Wisconsin, also released a statement on behalf of the organization's executive board offering condolences to Barr's family and friends and "prayers and support to our sisters and brothers of the Sun Prairie Volunteer Fire Department and the crew of Sun Prairie EMS who attended to Captain Barr at the scene and transported him to the hospital."
"Our Peer Support Team has been activated to assist Sun Prairie's first responders during this very difficult time," Mitchell said.
A procession of fire trucks from across the region escorted Barr's body from the Dane County Medical Examiner's Office to the Tuschen-Newcomer Funeral Home in Sun Prairie late Wednesday.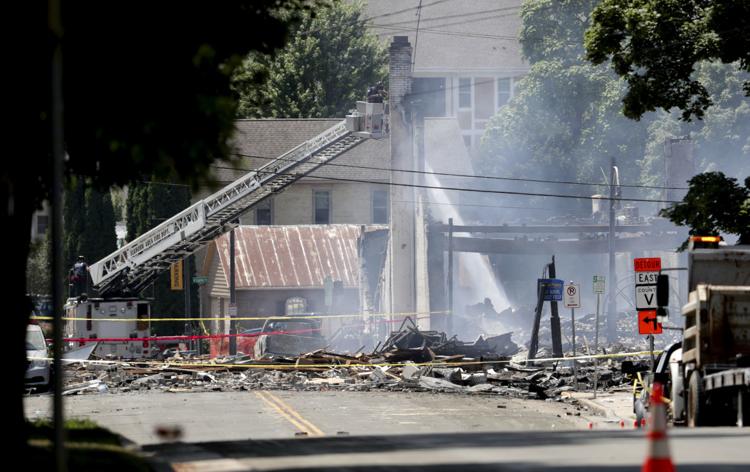 Barr grew up in Sun Prairie. He was always drawn to work with the Fire Department, though that was only one job title he held, his brother said.
He was also a Realtor in the Madison area and would offer help with tasks or odd jobs around the community.
"He literally had a hundred hats he wore on his head at all times," Chad Barr said of his brother's jack-of-all-trades nature.
He said the most important hat his brother wore was that of a family man. Cory, Chad and their sister, Kim, were the life of the party at any gathering, Chad said, and Cory made sure to be present whenever extended family got together. Later, his own family and children became the priority.
Despite his hectic work life, Cory was always present for his twin daughters, Aubrey and Hailey, who celebrated their third birthday last week, Chad Barr said. He said his brother particularly liked reading to his girls.
"Fatherhood just came so naturally to him," Chad Barr said.
The Barrs bought Ski's Saloon from Tony and April Hudzinski in 2016, the Sun Prairie Star reported at the time, and quickly turned it into their own Barr House with expanded beer and whiskey selections.
Owning taverns was almost a family tradition, and Cory Barr was inspired in part by paternal grandparents who owned Barr's Bar in Greenwood, his brother said. A few other relatives also own bars.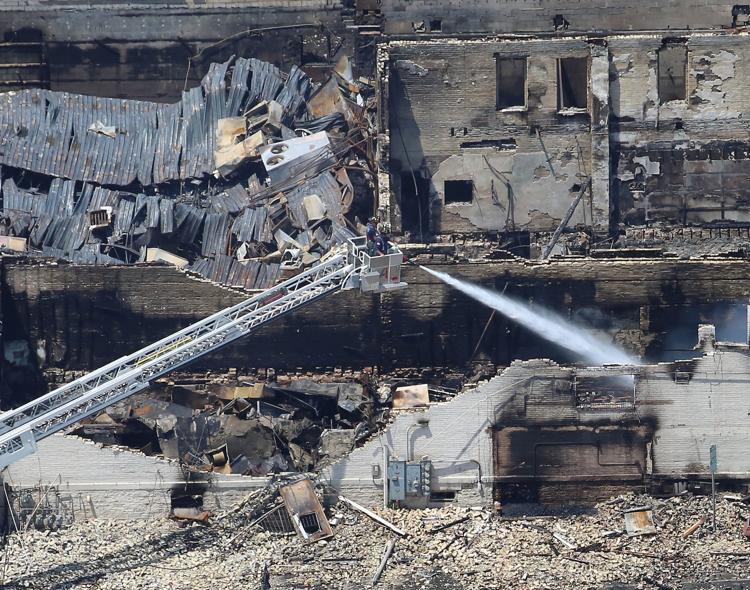 Barr House wasn't meant to just be a place to drink, Chad Barr said.
"They wanted to make it a bar where you could walk in and really feel like you were home," he said. "They really did that."
Cory was the kind of person who knew someone no matter where he went, his brother said. On the off chance he didn't know someone, Cory would walk up to someone new, introduce himself, and make a fast friend.
He brought that personality to the Barr House, which made regulars and visitors alike feel welcome.
Patrick DePula, owner of Salvatore's Tomato Pies, knew Barr professionally through the Sun Prairie Business Improvement District, but said Barr was also a leader in the city and a friend to most residents.
He was "a champion of our community," DePula said. "He and his wife bought the Barr House with the intent to build community around it."
To bring in and engage Sun Prairie residents and visitors, the Barr House held regular events — sometimes several a week, according to its Facebook page — including league trivia, karaoke and bingo, where people could get to know each other.
"He wanted to be that business owner that wasn't just there to make a dime," Chad Barr said. "He wanted to give back to the community."
---
State Journal reporter Logan Wroge and The Associated Press contributed to this report.
Photos: View the scene of fatal gas explosion and fire in Sun Prairie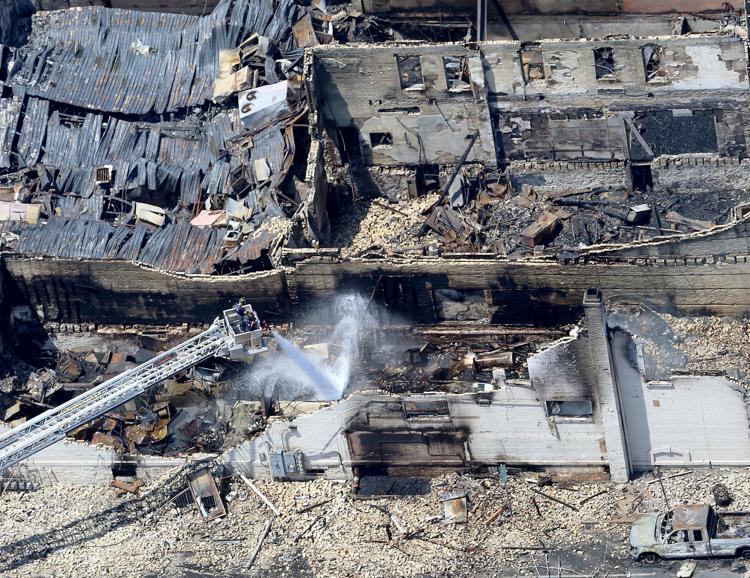 View looking northwest from above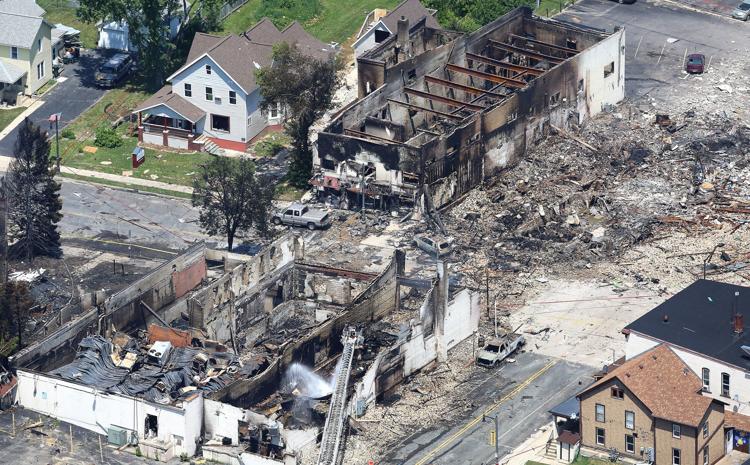 View looking southeast, from above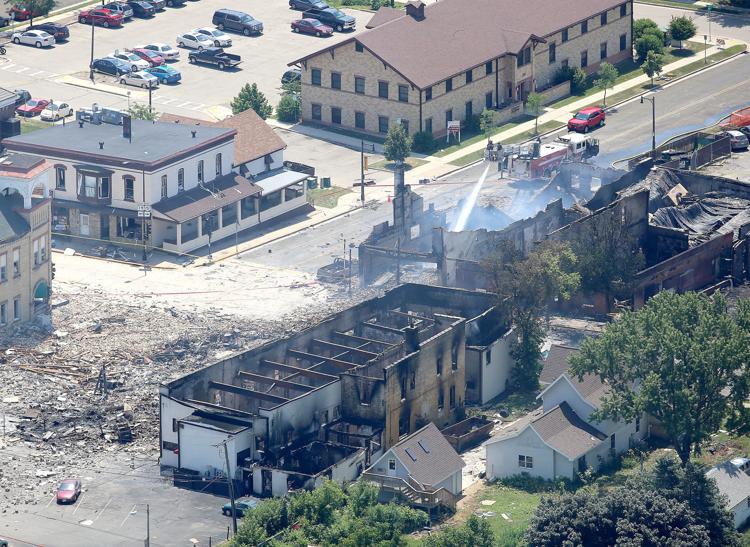 Firefighters working, viewed from above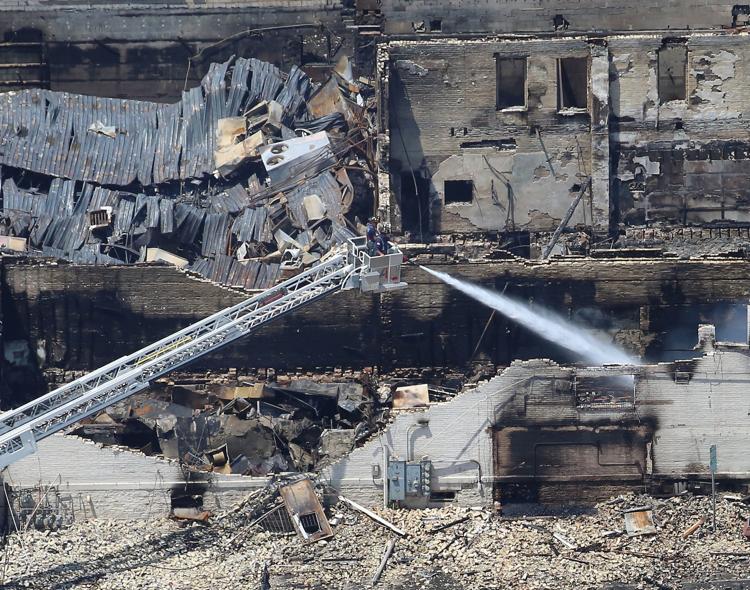 View looking northwest from above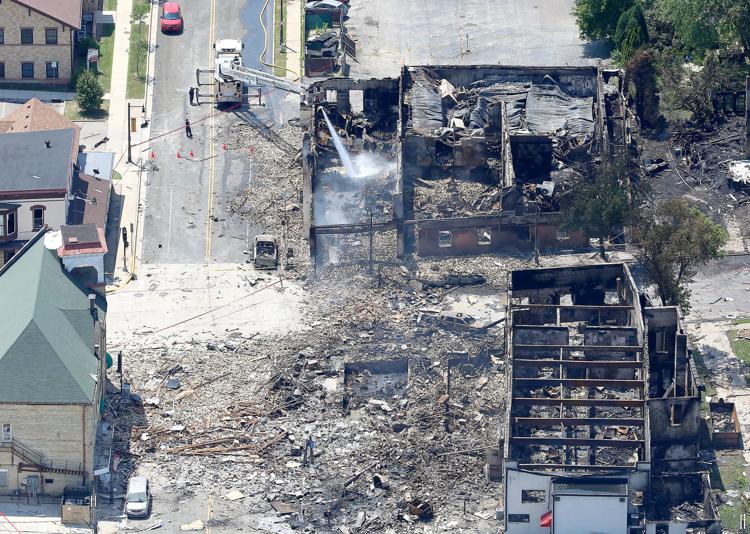 Aftermath of Sun Prairie gas explosion and fire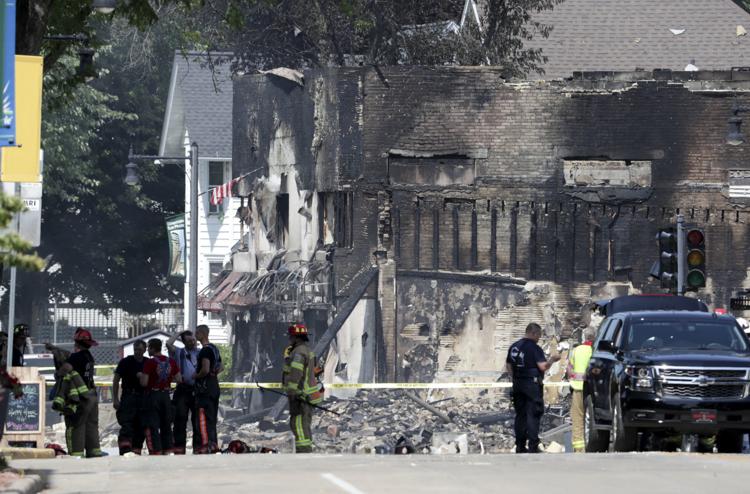 Firefighters remained on the scene Wednesday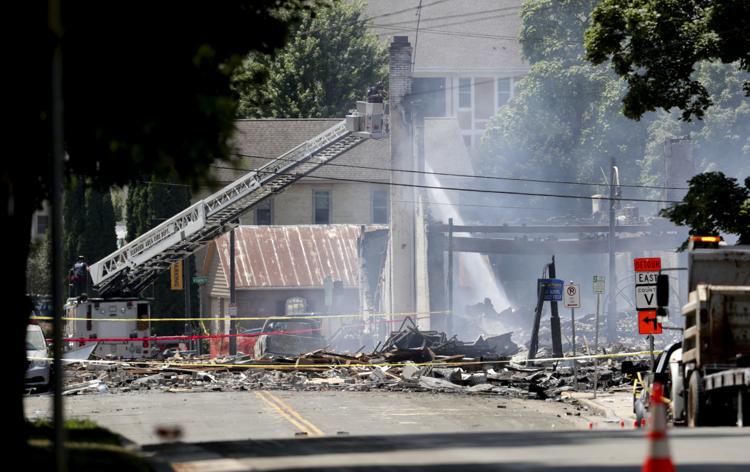 Firefighters, utility workers check homes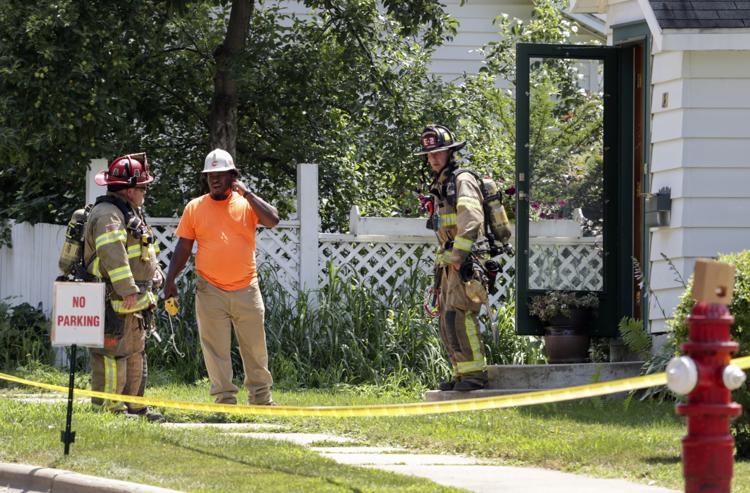 Cory Barr, firefighter killed, Sun Prairie Volunteer Fire Department photo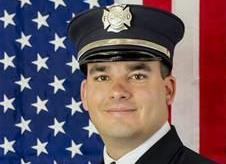 View of explosion site from a drone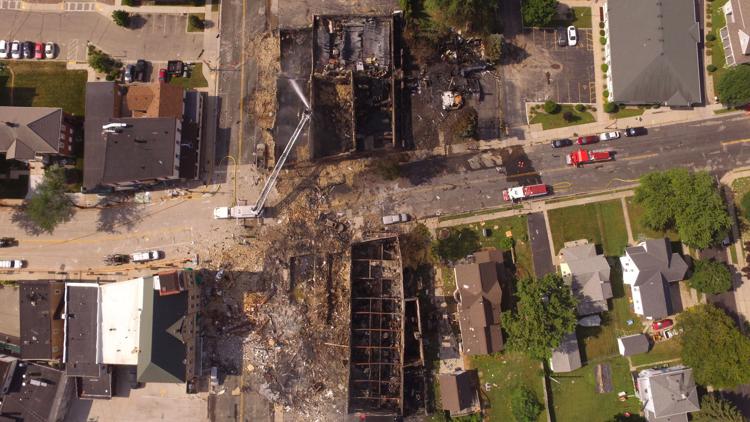 View of explosion site from a drone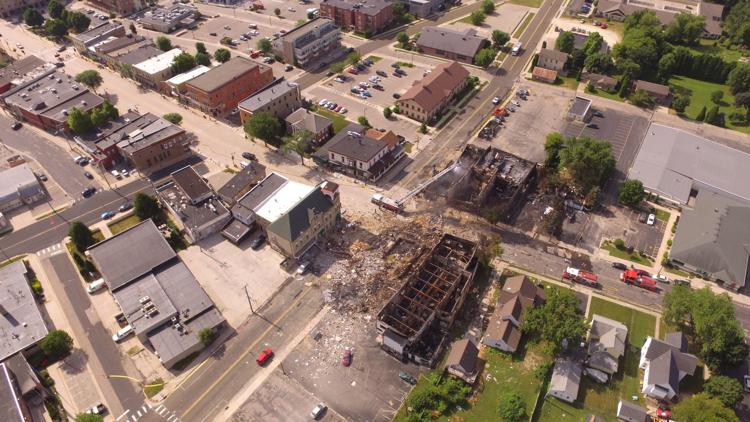 View of explosion site from a drone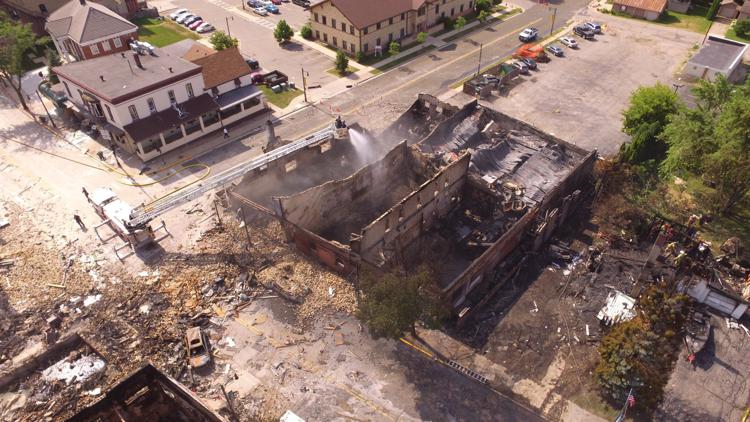 View of explosion site from a drone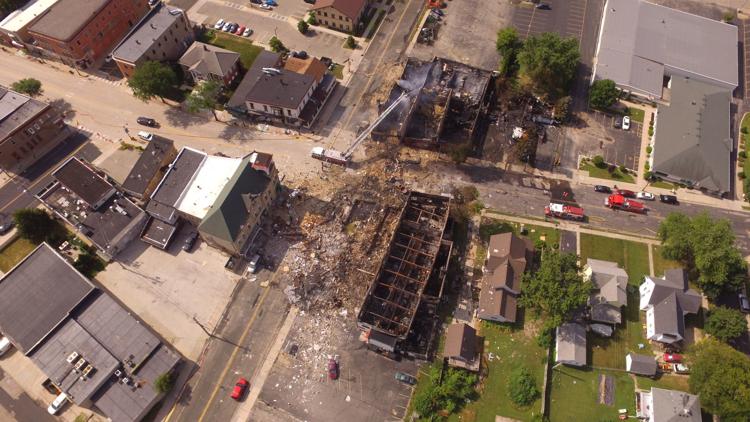 View of explosion site from a drone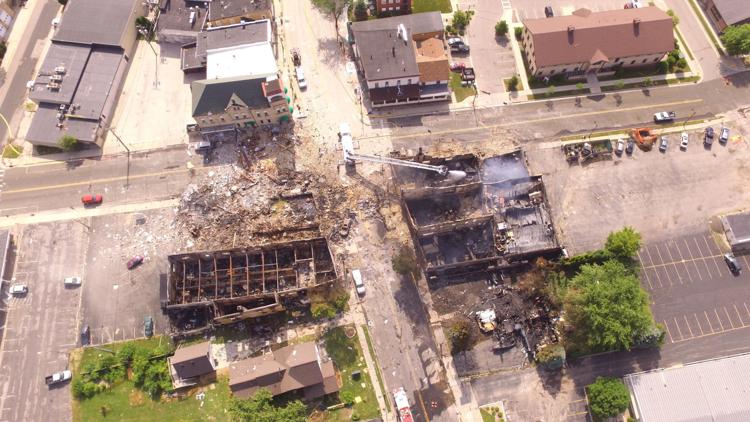 View of explosion site from a drone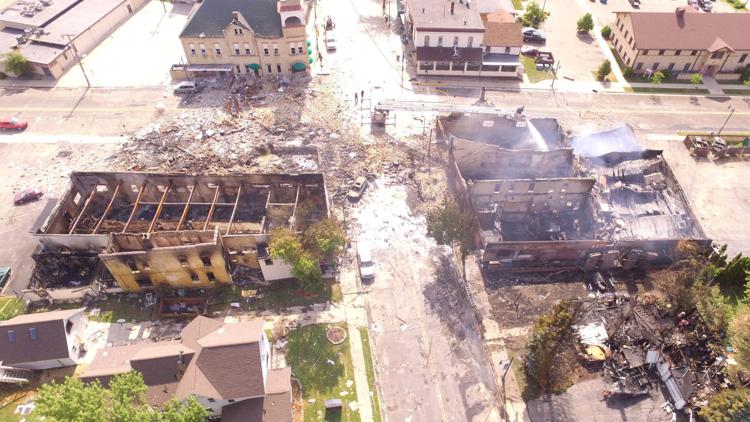 View of explosion site from a drone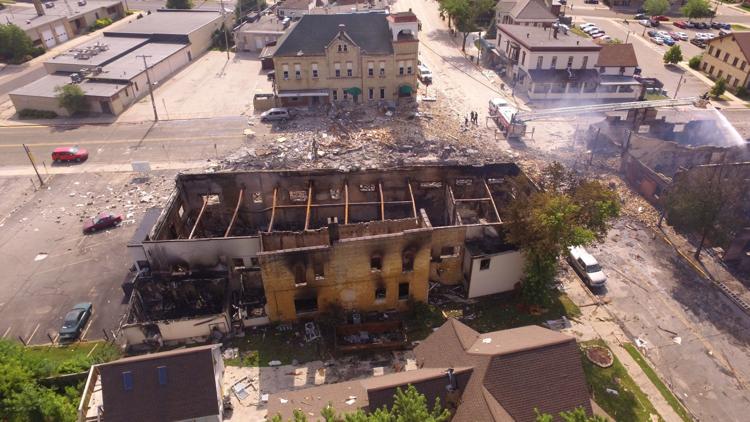 View of explosion site from a drone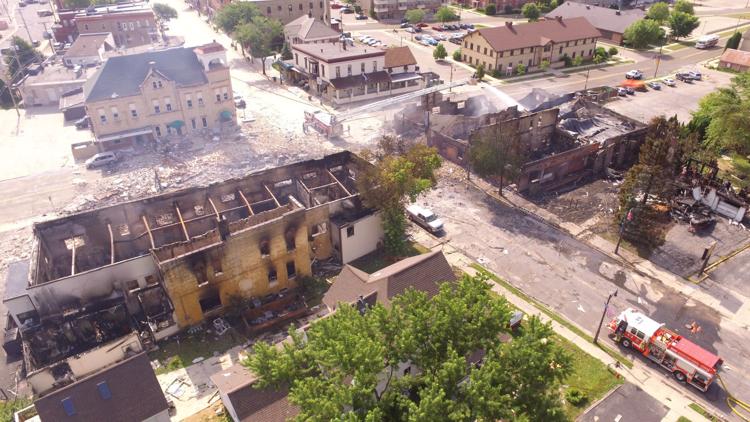 Fire burns in downtown Sun Prairie after a gas leak explosion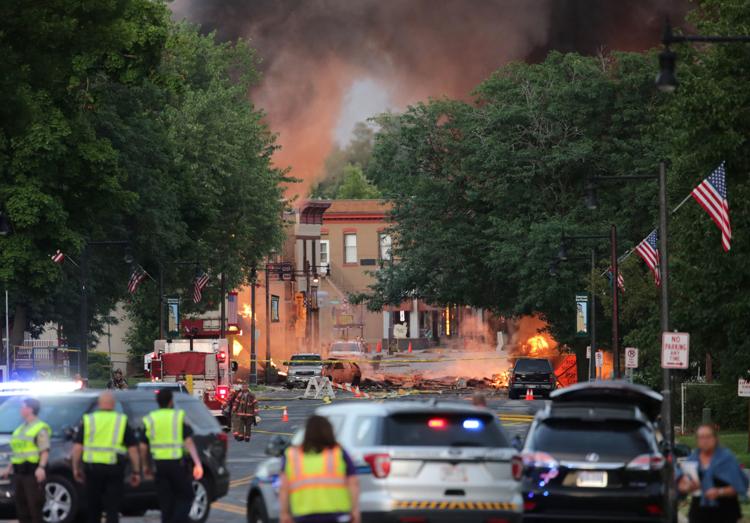 Residents in five-block radius of explosion were asked to evacuate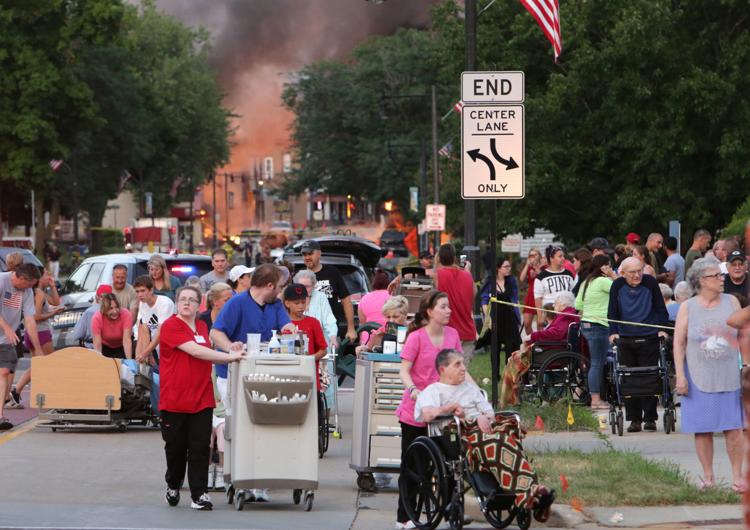 Smoke rises as a fire burns after an explosion in Sun Prairie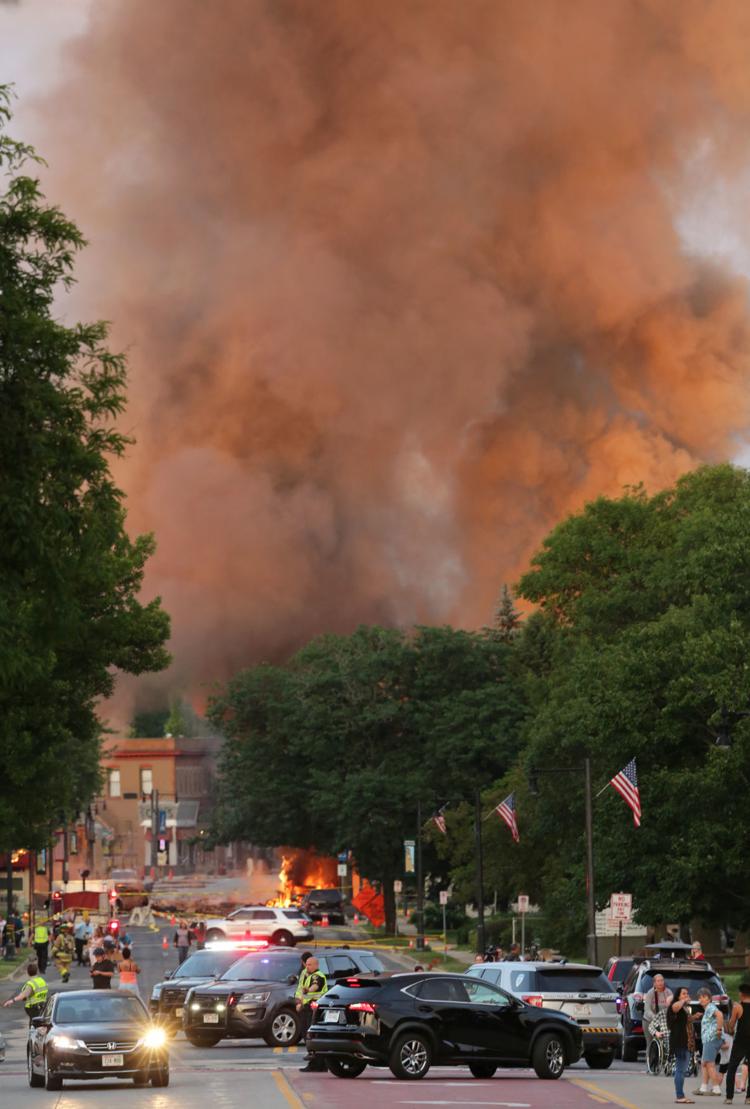 Firefighters battle blaze from Sun Prairie gas leak explosion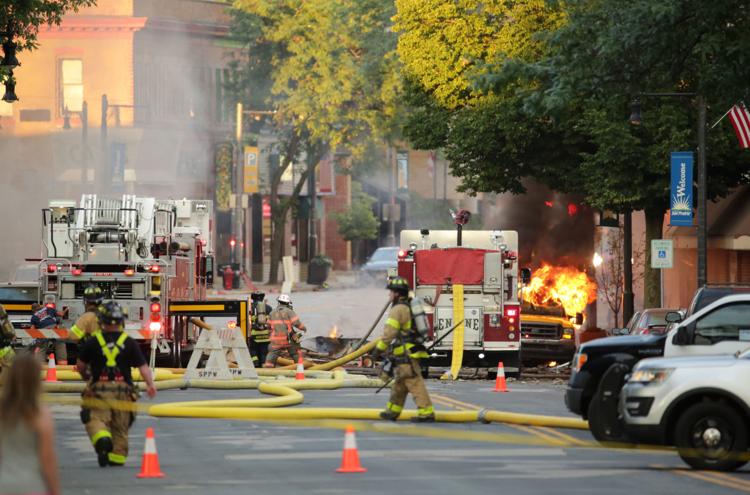 Residents of an assisted living facility evacuated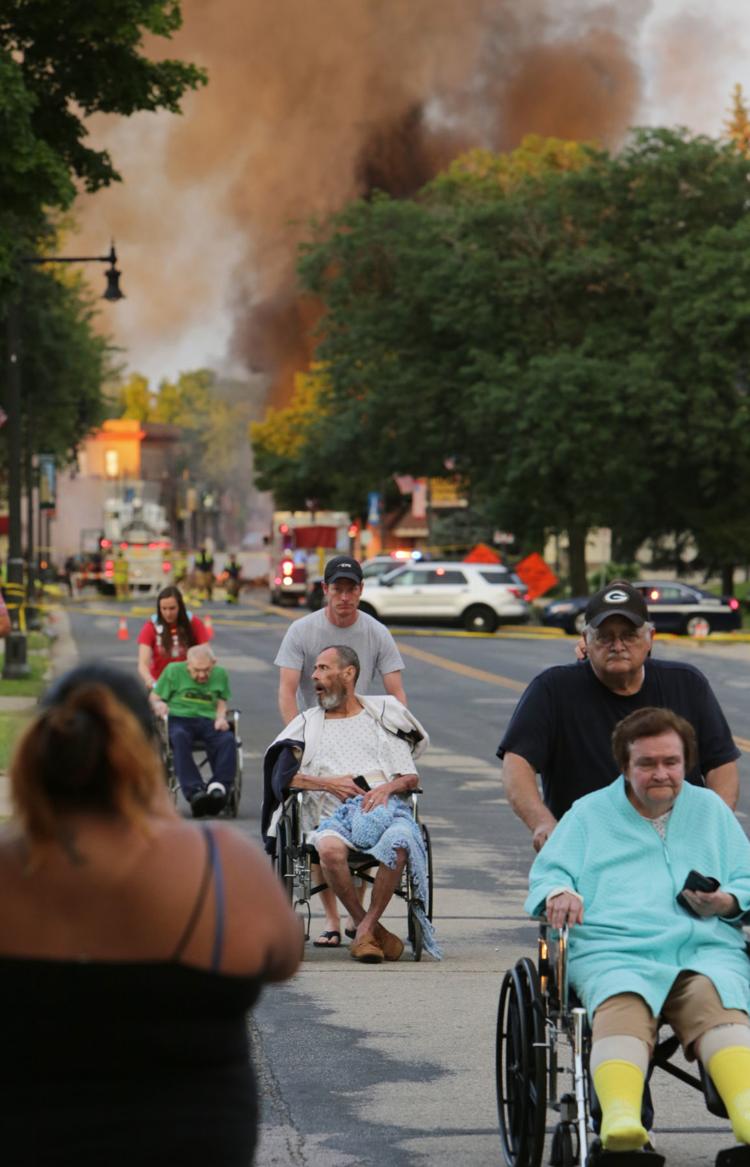 A gas main leak in downtown Sun Prairie led to an explosion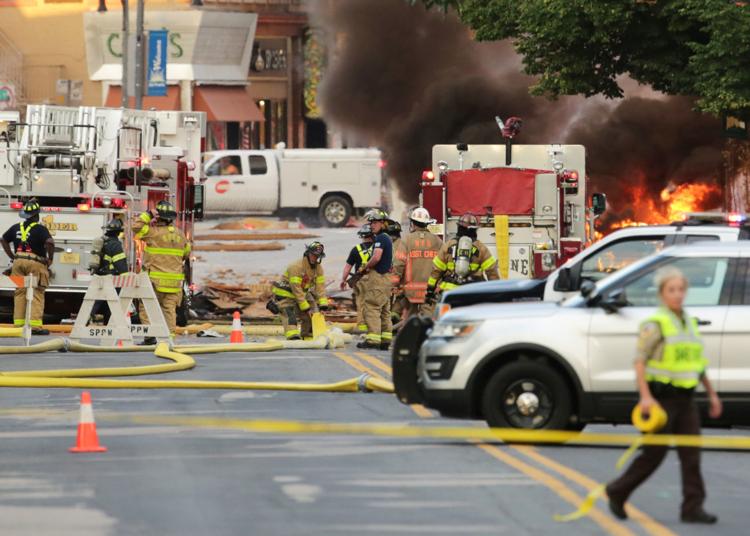 A contractor struck a gas main leading to an explosion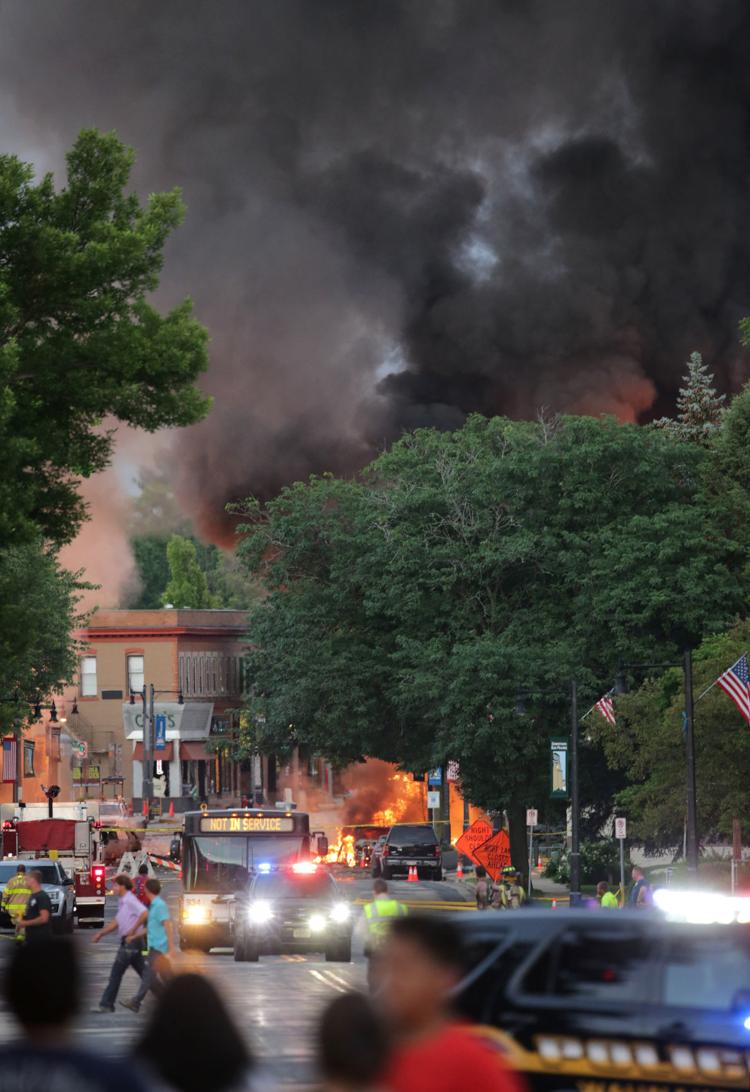 Be the first to know
Get local news delivered to your inbox!