Nearly two years after the gray wolf was placed back on the federal list of endangered species, wolf attacks on Wisconsin livestock and hunting dogs are rising.
State Department of Natural Resources statistics show 58 confirmed or probable wolf "depredations" — deaths or injuries — of domesticated animals this year through Aug. 15, compared to an average of about 37 for that period in each of the previous three years.
The DNR attributes the increase to growth in the wolf population, which this winter was estimated at nearly 900, its highest level since before the 1960s when the species was all but extinguished by hunters.
The state is providing farmers with more electrified fencing and noisy, light-emitting gadgets to keep wolves away from cattle. And the state pays tens of thousands of dollars each year to people who lose animals to wolves.
But two state lawmakers say the situation is intolerable, and they are staging a "wolf summit" next month to urge Congress to remove the species from the endangered list so that hunting and trapping can resume.
State Sen. Tom Tiffany blamed wolves for unsatisfactory deer hunting experiences reported by constituents.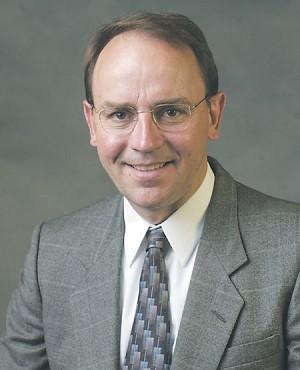 "We have become a wolf sanctuary in Minnesota, Michigan and Wisconsin," Tiffany, a Republican from Hazelhurst, said Wednesday. "It needs to be brought under control like any other species."
But conservationists say Tiffany is grandstanding for a few hunters who want to kill wolves as trophies, and for an agriculture lobby seeking more taxpayer subsidies.
Wolf damage to livestock is minor — especially compared to the harm deer, elk and geese cause to crops, said Melissa Smith, executive director of Friends of the Wisconsin Wolf. And most injuries to hunting dogs could be avoided if hunters wouldn't run the dogs through areas where wolves are known to be raising pups.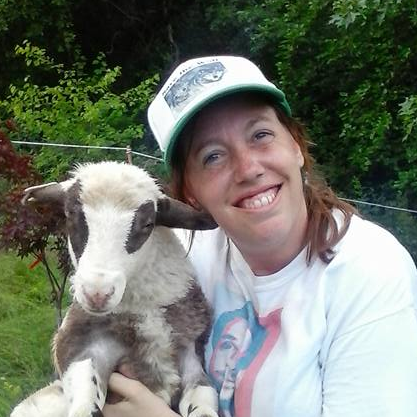 "The wolf controversy is coming from a very small vocal minority in Wisconsin," Smith said. "The positive benefits of wolves far outweigh the few depredations there are."
Tiffany said the summit he is co-sponsoring with state Rep. Adam Jarchow, R-Balsam Lake, Sept. 15 in Cumberland will reveal the "havoc" raised by wolves.
He said wolves stampede farm animals, causing them to lose weight.
And wolf pack disruptions of the deer herd have left unsuccessful hunters so discouraged that they talk of giving up their cabins, Tiffany said.
But Smith said scientific research indicates wolves have an overall beneficial impact on farming and natural resources. Wolves keep the voracious deer herd moving so it can't settle in and seriously damage crops or wild vegetation that protects surface water — including valuable trout streams — from erosion, Smith said.
And in a state that has mostly stopped trying to stop the spread of chronic wasting disease, wolves picking off sick deer may be the best hope of preventing the deadly disease from causing a collapse of herd, Smith said.
Three hunts
Before Wisconsin was settled in the 1830s, thousands of wolves lived here, but by 1960 hunters had eliminated them.
Wisconsin gave the species protected status in 1957, and the federal government followed suit in 1974.
Wolves migrated into the state from Minnesota, and by 2011, the population had grown to an estimated 824.
In 2012, President Barack Obama's administration removed Great Lakes wolves from the endangered list. Three hunts were held in Wisconsin, despite concerns the population was too fragile.
The wolf population decreased, and in December 2014, a federal judge ordered Great Lakes wolves listed again.
That ended the hunt, and generally prohibited the government from trapping and killing wolves that attacked farm animals. From 2012 through 2014, a total of 176 wolves linked to attacks on farm animals had been removed by farmers or government officials, said Brad Koele, a DNR wildlife biologist who handles depredation claims.
One wolf was dispatched last year under an exception in the prohibition for potential hazards to humans. It was removed after wolf tracks were found in a barnyard where workers with mental or physical handicaps walked from building to building, Koele said.
The DNR supplied farms with $160,000 in wolf deterrents such as fencing and noise-generating devices in 2014. The amount grew to $180,000 last year.
The number of wolf-attack claims classified as confirmed or probably-valid in 2015 was 77, still far less than the 111 in 2011 and 95 in 2012, Koele said.
There has never been a confirmed wolf attack on a human in the continental U.S. outside of Alaska, and very few pet dogs are attacked, Koele said.
Missing calves
The state compensates the owners of animals injured or killed by wolves.
More than $200,505 was paid out this year on claims made in 2015. It was the third highest payout in program history.
The record was nearly $215,000 in 2012, when nearly $191,000 of the total was paid out for 257 missing calves.
Under state law, farmers could be compensated for an unlimited number of missing calves each time a wolf attack was confirmed, Koele said.
After talks with the Wisconsin Cattlemen's Association, the DNR in 2013 won approval for an emergency rule limiting claims to five missing calves per attack. The limit, however, was lifted after the wolf regained endangered status in 2014.
The amount paid for a farm animal is based on market value. Compensation for a calf was about $1,300 in 2014 and $800 last year, Koele said.
Wisconsin is the only state that compensates owners for hunting dogs killed or injured by wolves.
The state pays $2,500 for each hunting dog killed, even if the dogs are run through areas the DNR has mapped as dangerous because of wolf activity. An advisory committee has called for an end to payments to people who have records of illegal hunting, but the recommendation is on hold, Koele said.
Typically, hounds used in bear hunting are the ones killed or injured by wolves, he said.
Dogs may be injured or killed when they encounter wolves in areas where attempts have been made to bait bears with containers of food byproducts that also attract wolves and other wildlife. Conflicts also occur in "rendezvous areas" where wolves bring pups and are likely to take action to protect them.
Wisconsin Bear Hunters Association president Al Lobner didn't respond to a request for comment.