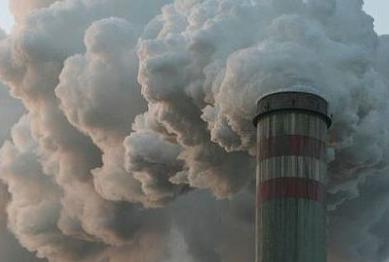 Wisconsin conservationists and UW-Madison researchers say they are bracing for potentially big changes in environmental policy after Donald J. Trump is sworn in as president with Republican Congressional majorities at his side.
"It seems like climate science is going to be targeted," said Michael Notaro, associate director of the university's Center for Climatic Research, which receives about 90 percent of its roughly $3 million budget from federal sources. "We are very vulnerable, and from our standpoint we see climate change research as something very critical that has big impacts on the state and the globe."
In addition to about 20 scientists whose research into the complex mechanics of climate change is funded by three federal agencies, there are dozens of others working on ways to slow the release of greenhouse gases through things like better batteries and alternative fuels.
And there is even more research into issues such as the ways human health and drinking water will be affected and how farmers, foresters, wildlife managers and others can best adapt so that changes in climate don't undermine their work, said Dan Vimont, CCR director.
"Climate change is so broad it affects a very wide set of disciplines," Vimont said, adding that he is concerned by political efforts to cast doubt on climate science.
"My concern is when science isn't used to inform the public policy in this country," Vimont said. "The thermometers don't care about who is in office."
EPA 'backstop' threatened
Another Trump-related concern in Wisconsin is whether the EPA will continue to push the state to fix dozens of deficiencies in its protection of lakes and streams, and do more for rural residents whose drinking water has been polluted for years by animal waste.
"The EPA is no longer going to be a backstop for us, and not just on water issues, but air issues as well, and I think that's really problematic in terms of people not having clean water or fit air to breathe," said Bill Davis, who directs the Wisconsin chapter of the Sierra Club.
But attorneys at the Madison-based environmental law firm Midwest Environmental Advocates said it may take time for Trump's EPA to reverse course. For years, the agency has been documenting the legal and scientific basis for its complaints.
Still, more effort may be needed from Wisconsin residents to keep the EPA focused on the problems here, said Kimberlee Wright, executive director of MEA, which has filed petitions that prompted federal scrutiny of the state.
"This is where the power of people standing together is important," Wright said. "Clean water is too important to families to accept politically motivated decisions that put our children's health and futures at risk."
Changes at EPA
Any new president replaces thousands of political appointees — top agency officials who serve throughout government at the pleasure of the White House.
If the pattern from previous changes in administration is repeated, many other "career" employees in the EPA will also depart rather than carry out the stark policy changes expected from Trump and his choice for EPA administrator, Scott Pruitt, who has fought environmental regulation and denied climate science as Oklahoma attorney general, Kamp said.
To the extent it takes time to bring in new workers and get them up to speed, EPA will be less effective in pressing for change in Wisconsin, Kamp said.
If things go the way they did at Wisconsin's DNR in 2011 after Republican Scott Walker was elected governor and he appointed DNR critic Cathy Stepp to run the agency, remaining EPA employees could try to resist orders from Washington to relax regulatory efforts, said Kamp, one of several MEA lawyers who challenge the DNR in court.
In time, if the new EPA fails to follow through in Wisconsin, MEA and others will go to court armed with all the documentation federal lawyers and scientists have created, Kamp said.
Some analysis indicates it could prove to be difficult to eliminate the EPA, but short of that Trump has promised to undo EPA rules aimed at putting in place new limits on greenhouse gases and extending protection of surface water, and he has said he'll free coal mines and oil drillers from water-protection restrictions.
Republican members of Congress could renew previous efforts to cut EPA funding and pass laws to prevent new pollution regulations based on advances in understanding of how pollutants affect human health or the environment.
Climate research at risk
Notaro said he is hoping the president-elect's inconsistency in policy statements will result in funding being spared, but the UW-Madison CCR's 12 scientists will seek other sources to finance their research if the government cuts off the money after current three-year grants expire.
Between CCR and the university's departments of oceanic and atmospheric sciences and geosciences, there are about 20 scientists who regularly conduct research on the complex ways air, land, water and living beings are interacting and greenhouse gases rapidly accumulate, said Steve Ackerman, who directs the universities Cooperative Institute for Meteorological Satellite Studies.
Professors in chemistry, public health, geology, life sciences, economics, engineering and other fields are doing research that is related to preventing climate change or helping people adapt to it. Researchers in climate-related fields receive money from the federal Interior and Energy departments, the CCR's Vimont said. Trump's choice to head Interior, Ryan Zinke, has denied that the scientific consensus is settled, while his pick for Energy, Rick Perry, has repeatedly questioned it.
Vimont said his own research focuses on how the El Nino weather system operates. It's important to agriculture, human health and other areas because the system affects drought conditions in California, hydrology in the Southwest and Alaska snow pack that is a vital reservoir of drinking water.
His studies aren't long-range climate change research, but climate science is a vital contributor of data for his studies, and his studies provide more information for climate scientists who are constantly refining their calculations, Vimont said.
Federal grants are usually for three years, so UW-Madison climate scientists will have time to seek private money to continue their work if Trump ends funding from the National Science Foundation, the National Aeronautics and Space Administration and the National Oceanic and Atmospheric Administration, Notaro said.
In Wisconsin, scientists are creating models predicting trends in extreme rain events for particular parts of the state so that farmers can take steps to prevent erosion and phosphorus pollution of lakes, and municipal managers can design storm sewer systems that don't pollute, Robbins said.
Federal funding has created a foundation of climate science used in managing deer habitat and snowmobile and cross-country ski trails.