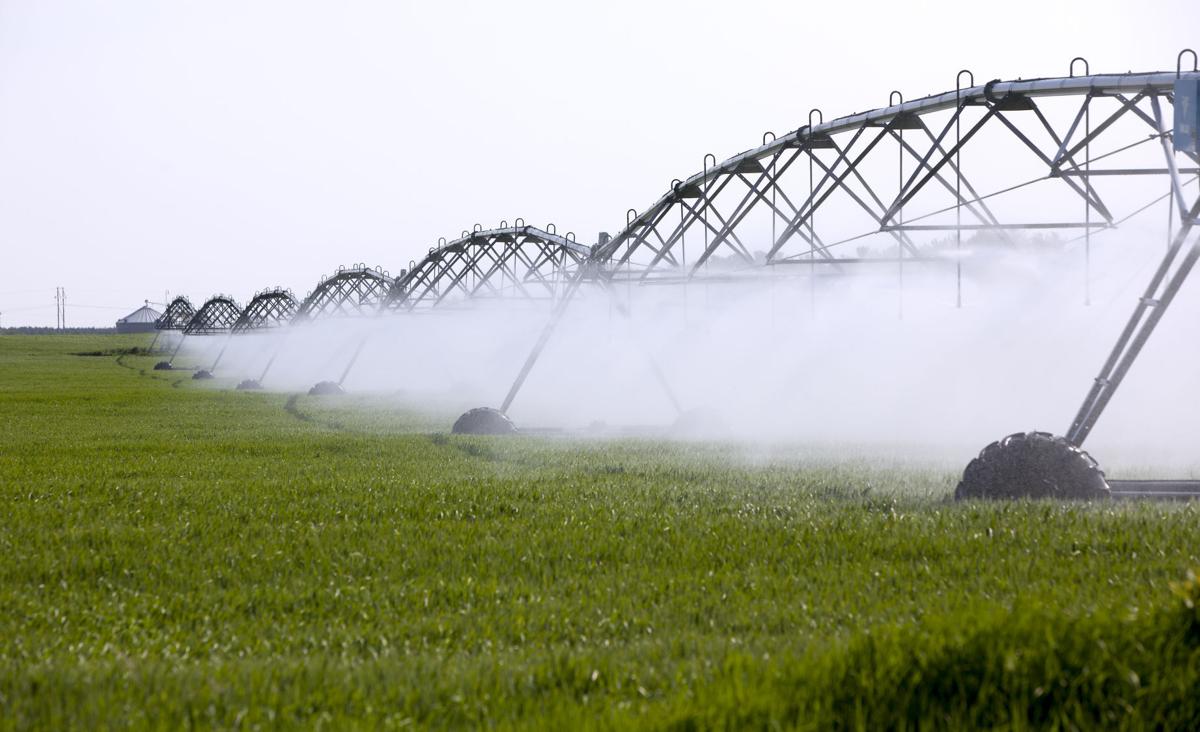 The Wisconsin Supreme Court heard a pair of far-reaching environmental lawsuits on Monday that could define the limits of factory farming and high-capacity well regulations and determine how far state agencies can go when interpreting state law.
The cases involve the Department of Natural Resources' authority to protect groundwater from pollution and overuse. The court's decision will likely influence nearly every aspect of state government and the balance of power between politicians who make laws and the experts within state agencies tasked with carrying them out.
At issue is a 2011 law known as Act 21 that says state agencies can't take any actions that aren't explicitly authorized by the Legislature.
One case hinges on whether the DNR can limit the number of animals and require groundwater monitoring at a Kewaunee County dairy as conditions of its permit to nearly double its herd to more than 6,000 cows.
The other involves DNR permits allowing large-scale withdrawals of groundwater by farm operations in places where department experts had said new wells would put drinking water at risk and worsen problems of lakes and streams drying up.
Under Democratic Gov. Tony Evers and Attorney General Josh Kaul, the DNR has switched positions from when those offices were held by Republicans, and has aligned with neighbors and environmental groups that sued for stricter regulation.
Attorneys for the environmental groups Clean Wisconsin and Midwest Environmental Advocates say the DNR not only has the authority but a duty to impose limits and other conditions necessary to comply with the federal Clean Water Act.
Andrea Gelatt, a staff attorney for Midwest Environmental Advocates, said removing the agency's discretionary powers could lead to a state permit not meeting federal requirements and the Environmental Protection Agency having to step in.
"That cannot be what the Legislature intended," Gelatt said.
Arguing on behalf of the Legislature, attorney Eric McLeod said the DNR may regulate only those things explicitly authorized by lawmakers, and they did not approve the conditions under dispute.
McLeod said any specific permit conditions must derive from a law or administrative rule approved by the Legislature.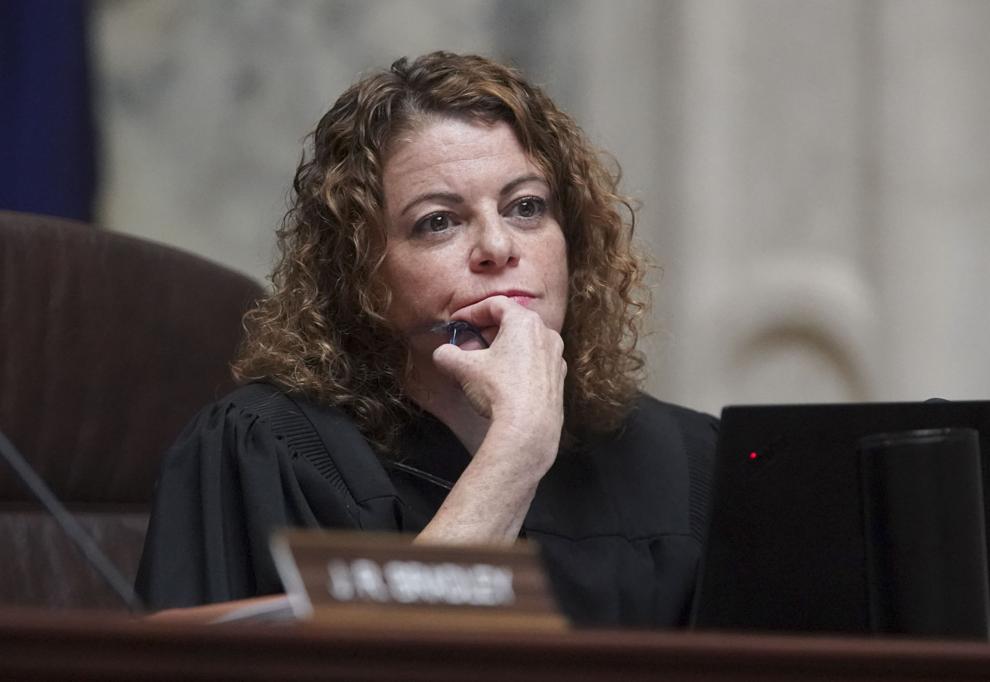 That prompted Justice Rebecca Dallet, a member of the court's liberal minority, to question if the DNR would need to draft a rule — a process that typically takes 30 months and can result in lawmakers overriding parts they dislike — for every possible condition.
Conservative Justice Rebecca Bradley questioned how, without those rules, someone would anticipate the types of conditions that would be imposed.
Jordan Hamaidan, an attorney for the farm at the root of the dispute, suggested the DNR has the expertise to anticipate categories of conditions.
"This is not a case where there are going to be consequences other than agencies and the DNR in particular is going to have to start doing a job that they're not necessarily used to," Hamaidan said. "They need to go to work and write the rules and get the input so that —"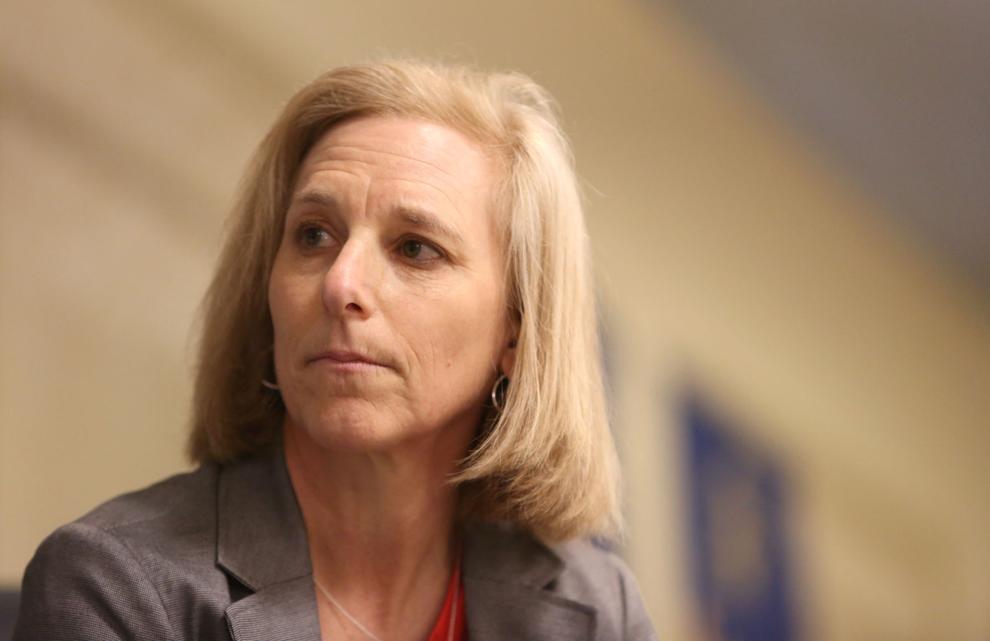 "I'm just going to stop you right there," said Justice Jill Karofsky, another member of the liberal minority. "There are going to be consequences. Whether we're supposed to look at them is one thing. For you to bat last and say there are no consequences is patently false."
It was unclear when the court might rule. A decision that the law limits agency discretion could force departments across state government to spend years writing new rules to give themselves the authority to impose regulations on a case-by-case basis. That could set up innumerable clashes with Republican legislators, who have the final say on agency rules and already believe the executive branch oversteps its authority.
The Associated Press contributed to this report.
Editors note: This story has been updated to correct the spelling of Andrea Gelatt, the Midwest Environmental Advocates staff attorney. 
---
Check out the State Journal's complete coverage of Barry Alvarez's retirement announcement
The Wisconsin State Journal is providing our readers with comprehensive coverage of Barry Alvarez's retirement from his position as athletic director at the University of Wisconsin.
From a look back at Alvarez's football coaching days and the changes the department has made since he came to Madison in 1990, to an examination of what lies ahead in the university's search for a successor, we have you covered with all the latest updates and in-depth analysis of this landmark moment in Badgers history.
To continue to support journalism like this and gain full access to all of our Badgers' coverage throughout the year, please consider a digital subscription. To all of our current subscribers, we thank you for your continued support of local journalism!