Wisconsin regulators have approved construction of a controversial 1,400-acre Sheboygan County solar farm over protests from nearby residents.
The Public Service Commission voted unanimously Thursday to approve the 150-megawatt Onion River solar project in the town of Holland, which is expected to produce enough electricity to supply nearly 40,000 homes and is one of six plants being built for Alliant Energy as part of a plan to replace coal-fired plants with renewable energy.
Commissioners noted and dismissed objections based on use of crop land, potential loss of property values and the process through which private developers secure leases before seeking regulatory approval.
"Not everyone is going to see things the same way," said Commissioner Tyler Huebner. "On balance … this project is in the public interest for the state of Wisconsin."
While agreeing that the project meets the standards laid out in state law, Commissioner Ellen Nowak acknowledged concerns about land use as the state shifts from fossil fuel generation to wind and solar.
"There is a cost to every single thing we do," Nowak said. "There are impacts. They are not all positive."
The PSC has now approved construction of eight large-scale solar farms with a collective capacity of nearly 1,400 megawatts and a footprint of about 10,700 acres.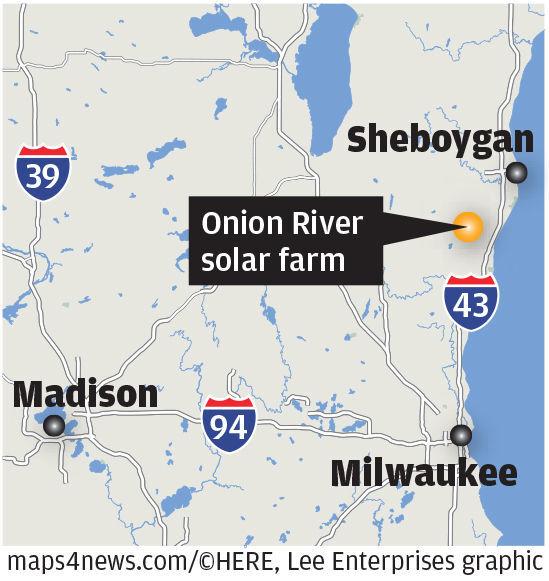 Ootsburg resident Ellen Hudovernik accused developer Ranger Power of fraud for making what she considered false or misleading statements and the town of Holland board of corruption.
Hudovernik argued that because Ranger did not publicly announce their plans before negotiating leases, she cannot now sell her property without telling potential buyers of plans for a solar plant less than 500 feet from the property.
"My neighbors and I were denied participation and furthermore, denied the option to sell out and move before it was known whether this project was viable," Hudovernik wrote.
Huebner suggested solar developers work with local residents "to keep solar a win-win for Wisconsin."
Nowak said the commission does not have jurisdiction over local officials.
The project will generate $600,000 per year in local government revenue over the project's 30-year lifespan.
As with the approval of other utility-scale solar projects, the commission declined to require a study of potential "heat island" effect, but agreed to ask researchers at UW-Madison or other institutions to conduct an academic study.
"At some point we will have enough facilities to make a meaningful run at studying if there are impacts," said Chair Rebecca Valcq. "If we look at the queue of proposed projects at some point it makes sense for us to take a step back."
The PSC previously authorized Alliant Energy to purchase the $194 million project as part of a plan to spend nearly $1 billion on solar plants under development across Wisconsin.
The six projects are the first phase in Alliant's plans to add nearly 1,100 megawatts of solar capacity by 2024. Alliant last month filed a separate application to acquire an additional six solar farms for about $515 million.