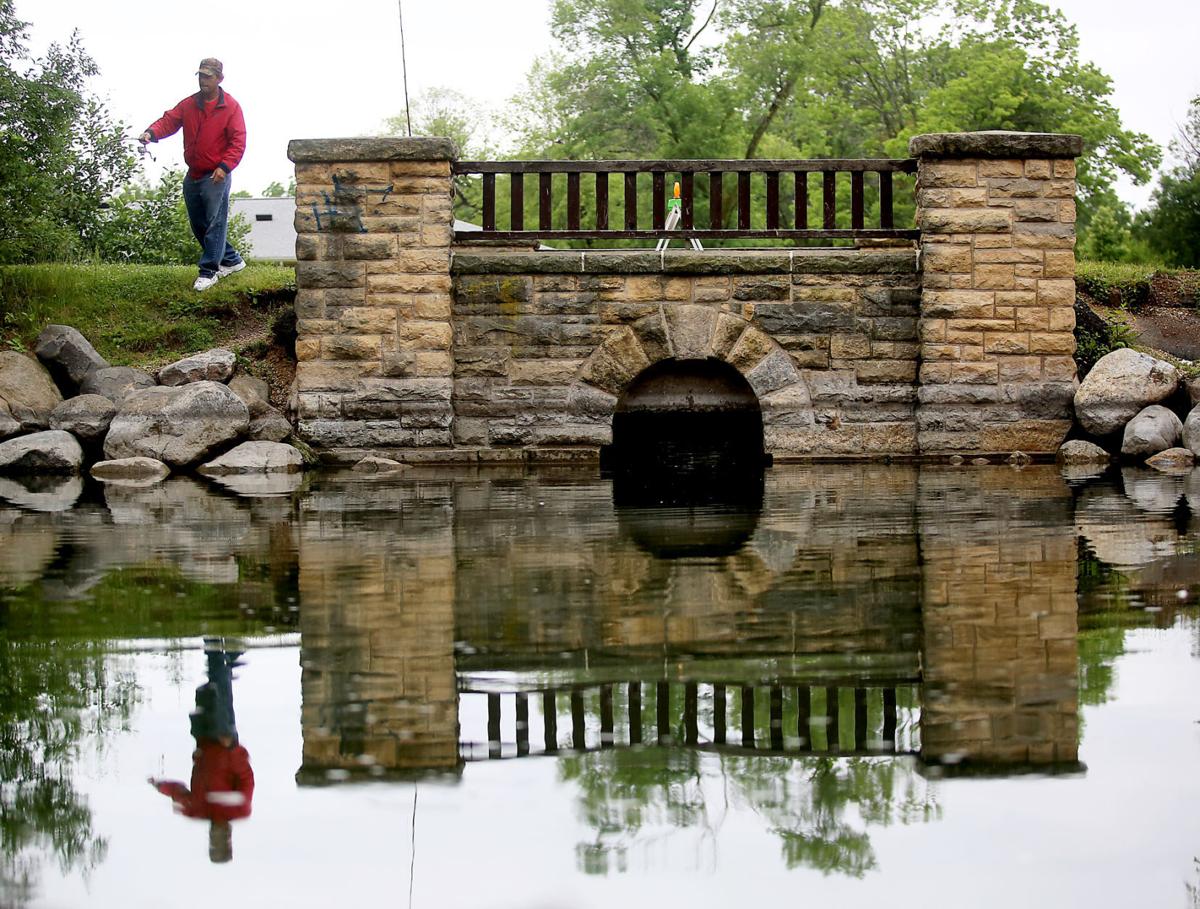 Wisconsin has joined dozens of other states in suing the U.S. Environmental Protection Agency and the Army Corps of Engineers to block a proposed rule detailing federal authority to prevent degradation of water quality, Attorney General Brad Schimel announced Wednesday.
A news release from Schimel's office predicted the rule would cause "dire consequences" for homeowners, farmers and others who would face fines if they didn't obtain federal permits for "everyday tasks like digging ditches, building fences and spraying fertilizers." The EPA has overstepped its constitutional authority, Schimel said.
"Wisconsin already has strong clean water regulations and these proposed duplicative regulations will serve only to harm farmers and landowners by substantially increasing costs and delaying permits," Schimel said.
The EPA website said the rule relied on 1,200 peer-reviewed, published scientific studies to define more clearly which headwaters must be protected to preserve the health of downstream waters. The agency said ditches were affected only if they can carry pollution downstream.
Monica Lee, a spokeswoman for the EPA, declined to comment on the lawsuit. But she said the agency reviewed more than 1 million public comments before proposing the rule and reviewed more than 1,200 studies that show "small streams and wetlands play an integral role in the health of larger downstream water bodies."
"The agencies developed a rule that ensures that waters protected under the Clean Water Act are more precisely defined, more predictably determined, and easier for businesses and industry to understand," she said.
U.S. Supreme Court decisions in 2001 and 2006 complicated the definition of protected waters, the agency said.
Republicans as well as some Democrats in Congress have backed legislation to block the rule.
Wisconsin joined Alabama, Florida, Georgia, Kansas, South Carolina, Utah and West Virginia in suing the EPA on Tuesday in the U.S. District Court for southern Georgia. That suit followed three others filed by 18 states on Monday.
State Journal reporter Steven Verburg contributed to this report.