State health officials are recommending new groundwater quality standards for 22 contaminants, including some PFAS and pesticides, that they say will ensure safe drinking water for Wisconsin residents.
The Department of Health Services forwarded the recommendations to the Department of Natural Resources, which will begin a roughly 2½-year process of crafting rules to regulate facilities, practices and activities that can affect groundwater. The rules apply to bottled water, approved agricultural chemicals, contamination site cleanup, regulation of solid waste landfills, and more.
If approved, the standards would be added to a list of 138 currently regulated substances.
"These recommendations demonstrate our ongoing commitment to ensuring clean, safe drinking water for Wisconsin residents," said DHS deputy secretary Julie Willems Van Dijk. "With this essential information in hand, we continue our vital work to protect this precious resource."
DHS recommended a combined enforcement standard of 20 parts per trillion for six PFAS compounds — including variants of FOSA and NEt-FOSE as well as PFOS, and PFOA. DHS previously recommended a combined standard of 20 ppt for just PFOS and PFOA.
Gavin Dehnert, a post-doctoral fellow with DHS, said scientific evidence shows the compounds tend to transform into PFOA and PFOS in the environment and into PFOS in the human body.
The recommendations for pesticides were based on guidance from the federal Environmental Protection Agency. Because the EPA does not have guidance on PFAS, the agency instead relied on available scientific studies, said Dr. Sarah Yang, a toxicologist with the agency.
Laura Olah, coordinator of the PFAS Community Campaign, said the recommendations reflect "abundant scientific evidence" that PFAS are a risk to public health.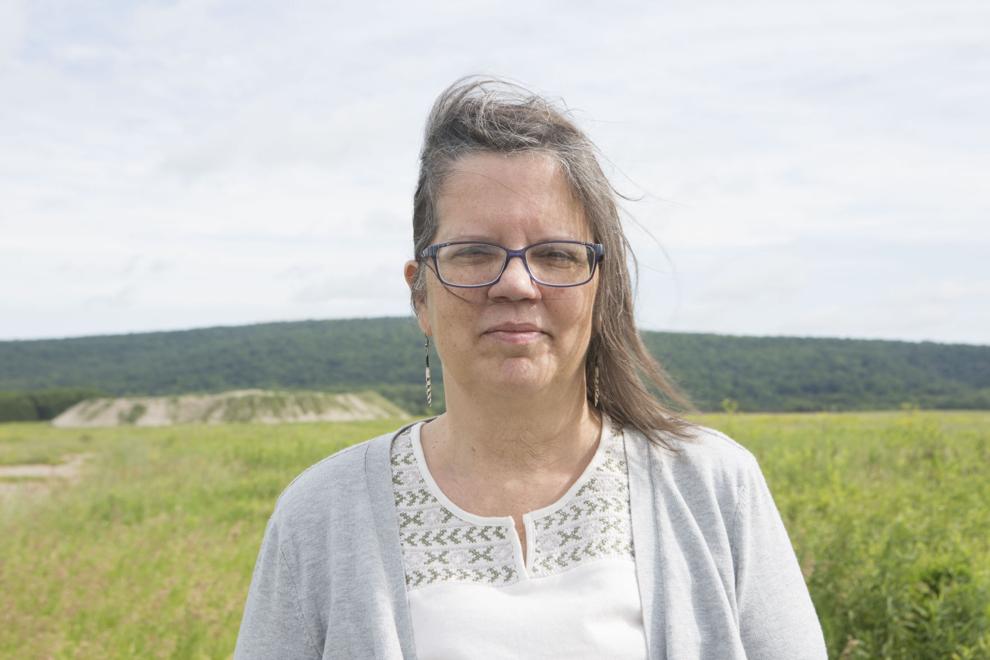 "They will provide much needed health-based guidance for impacted communities like Marinette where dozens of PFAS compounds have been detected in drinking water supplies, and in identifying public water supply wells that are not safe to use," Olah said. "This is a wonderful step forward in protecting Wisconsin residents and families from exposure to these highly toxic chemicals."
Maria Powell, executive director of the Midwest Environmental Justice Organization, said she is disappointed the state is not moving to regulate all PFAS compounds as a class instead of individually.
"To protect people, especially the most vulnerable, agencies should develop PFAS standards that consider what people are actually drinking," Powell said. "People are not drinking one chemical at a time."
The recommendations stemmed from a list of 40 substances the DNR says are present or likely to be present in groundwater. DHS did not make recommendations for 18 substances that DNR requested because of a lack of scientific health data.
This is the 11th round of recommendations DHS has made since Wisconsin's groundwater law went into effect in 1983.
With thousands of variations, PFAS are a group of largely unregulated synthetic compounds found in firefighting foam as well as food packaging, non-stick cookware, water-resistant clothing, carpeting and other products that have been shown to increase the risk of cancer and other ailments.
They have been found in drinking water, groundwater, surface water, soil, sediments, air, fish and wildlife and have been detected in all Madison's municipal wells.
The DNR is monitoring more than 40 PFAS contamination sites around the state, most of which the agency says can be traced to firefighting foam. Several contaminated sites at the Dane County Regional Airport have been linked to training areas used for decades by the Wisconsin Air National Guard and local fire departments.
Darsi Foss, administrator of the DNR's environmental management division, noted prior to 2019, which Gov. Tony Evers declared the "year of clean drinking water," the agency had not initiated new groundwater standards in more than a decade.
"Wisconsin has a long and proud history of groundwater protection," she said. "It is our intention to roll up our sleeves and move as quickly as possible to protect our citizens."