As Gov. Tony Evers begins crafting his second budget, his administration is asking for suggestions on ways the state can fight and adapt to climate change.
The Governor's Task Force on Climate Change, headed by Lt. Gov. Mandela Barnes, will hold a series of listening sessions over the next month as the group crafts policy recommendations for the 2021-2023 budget.
Loosely modeled on the listening sessions Evers held around the state before introducing his first budget request — which he dubbed "the people's budget" — the online climate meetings will include presentations as well as small group discussions. Participants will be able to offer commentary and recommendations.
The first meeting, scheduled for 6 to 8 p.m. Tuesday, will focus on local sustainability efforts and will include presentations on efforts in Milwaukee, River Falls and two UW system campuses. While not required, registration is encouraged for those who wish to participate.
Barnes is encouraging all Wisconsin residents to participate, but especially those from low income and predominantly minority communities.
"In Wisconsin and across the globe, communities of color and low-income communities often experience the worst consequences of climate change, and for far too long, they have been excluded from the policy-making process," Barnes said in a statement provided to the State Journal. "These communities know best which policies will work for them, and that's why we are centering their knowledge and experience as we craft our recommendations."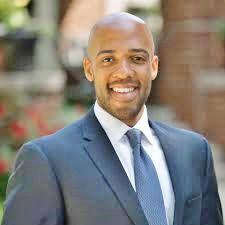 Members are charged with advising Evers on strategies for slowing global climate change and adapting to the local impacts.
The full task force has met three times, most recently on May 21 in an online session that included presentations on the impacts of climate change on Native American tribes of northern Wisconsin, farmers in Dodge County and public infrastructure in Monroe County as well as ways farmers and landowners can benefit from trapping carbon.