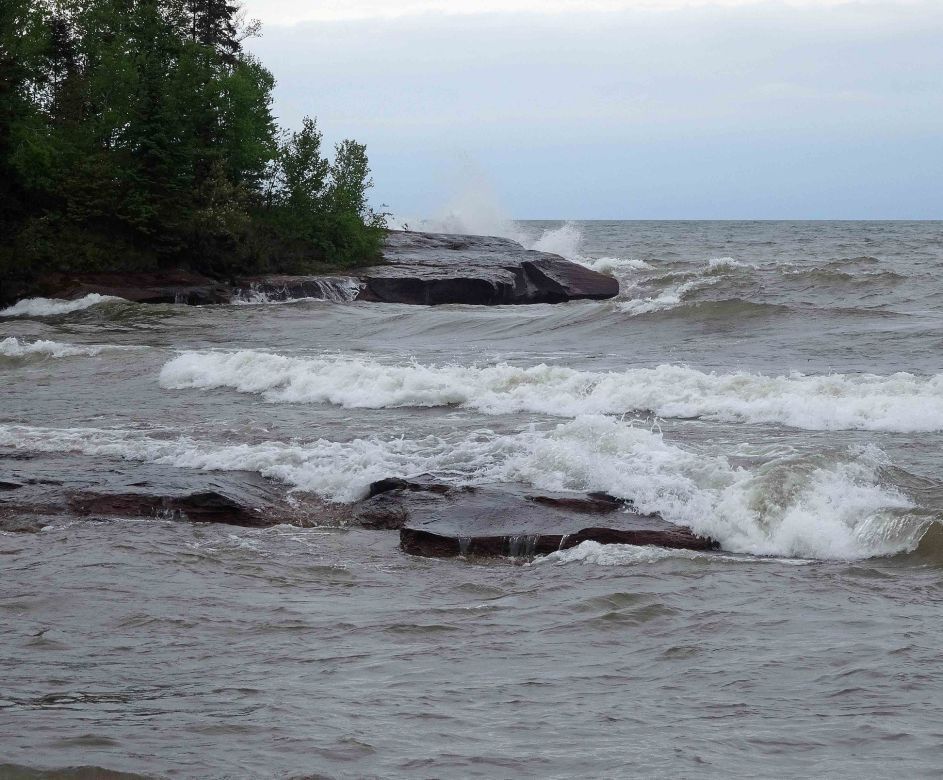 The Wisconsin Department of Natural Resources announced Tuesday that it will require a full environmental impact study of a proposal for a huge pig farm in Bayfield County.
Iowa-based Riecks View Farms, and critics of the company's planned pig farm, welcomed the DNR's decision to give close scrutiny to what would be the largest hog farm in Wisconsin and the first animal feeding operation of its scale in the Lake Superior basin.
"While we do not believe that conducting an EIS for this type of farm is required under Wisconsin law, we do believe that it is an efficient, transparent and effective way to evaluate our farm," Gene Noem, Riecks director of swine operations, said in an email. "Our request for DNR to conduct an EIS to review our farm is an expression of our commitment to meeting those highest standards."
The $17.7 million facility, called Badgerwood, would house about 7,500 sows, 18,750 pigs and 100 boars in three barns with concrete manure storage structures located under three barns to provide more than 180 days of liquid manure storage, according to a DNR summary of plans.
Manure would be removed periodically and applied to farm land, the agency said.
Environmentalists have expressed concern that the farm would create odors and water pollution problems, especially runoff from farm fields into rivers that run into Lake Superior's Chequamegon Bay, the source of drinking water for the city of Ashland.
"The soil in northern Wisconsin is clay," said Ashland County administrator Jeff Bierl. "The question is how much can you inject into the soil before the soil can't take any more and then you get a rain and it runs off into the rivers and into the Chequamegon Bay."
The farm site is west of Ashland in Bayfield County, which has enacted a one-year moratorium on permits for large farms. Bayfield County Clerk Scott Fibert said officials could extend the moratorium another year, but it's not clear whether it would stand up to a legal challenge because it was put in place after the farm in the town of Eileen was proposed.
Scott Griffiths, the mayor of Washburn, which is on the bay a few miles north of Ashland, said people are already concerned about occasional beach closings caused by bacterial runoff.
"I have not heard one voice of support for that hog farm," Griffiths said. "We live on the largest body of fresh water on the planet, and we shouldn't put that at risk."
Washburn, a city of 2,100, has spent millions of dollars on wastewater treatment facilities, Griffiths said. He questioned the wisdom of field-spreading the pig farm's manure — estimated by the company at 6.8 million gallons a year.
The company expects to create 27 jobs, according to its state permit application. The application describes methods for controlling odors, while acknowledging that smells of the operation could be controversial, along with increased traffic from 60 cars and 10 trucks per day.
The purpose of building so far from the company's other operations in Iowa is to inhibit the spread of disease between farms, the application says.
DNR officials said in a press release posted online that an environmental impact study "would be the best way to comply with the Wisconsin Environmental Policy Act requirements for environmental analysis in advance of any permit decisions for the project."
Dave Siebert, a DNR bureau director, said the agency will draft a plan for the scope of the environmental impact statement within a few months, then seek public comment for a 30-day period.