The Wisconsin Department of Natural Resources is asking fire departments across the state to report the use of fluorinated firefighting foam as part of an effort to estimate the cost of disposing of the material which contains hazardous chemicals known as PFAS.
PFAS are a group of synthetic chemicals used in numerous products, including food packaging, non-stick cookware and water-resistant fabrics. Their unique water- and fat-repellent properties have made them a key ingredient in foam used to fight oil-based fires.
Sometimes called "forever chemicals," PFAS do not disintegrate and can accumulate in the environment and the human body. Some of the compounds have been linked to cancer and other health problems.
Military bases and firefighter-training grounds, such as the Dane County Regional Airport, are among the sites with the heaviest PFAS contamination.
On Wednesday, Gov. Tony Evers signed into law a bill that prohibits the use of fluorinated firefighting foam except in emergencies or in approved training areas where it can be contained. The new law also requires storage regulations and for the DNR to be notified whenever PFAS foam is used.
The primary aim of the survey is to determine how much foam is being stored, according to the DNR.
"Knowing where this foam is will help us ensure that the environment is protected from its damaging effects," DNR Secretary Preston Cole said in a statement.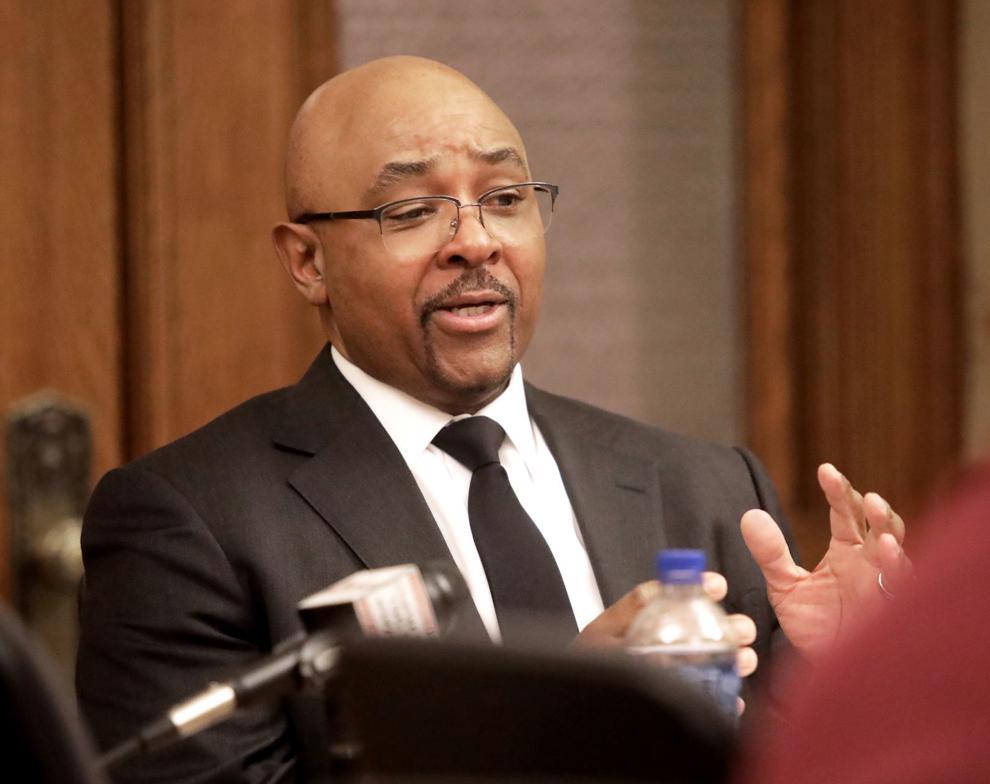 The DNR said knowing the extent of inventories will also help the department figure out what it will cost to collect and dispose of unwanted foam.
While the department has yet to receive a final invoice, spokeswoman Cynthia Schuster said the original estimate was about $15,000 to collect and dispose of 610 gallons of concentrated foam.
The fire department survey is being carried out by UW-Madison, and results are expected in early April.
The DNR last year asked 125 municipal wastewater utilities to sample water flowing into and out of the treatment plants to establish baseline data on PFAS prevalence. Only two complied.