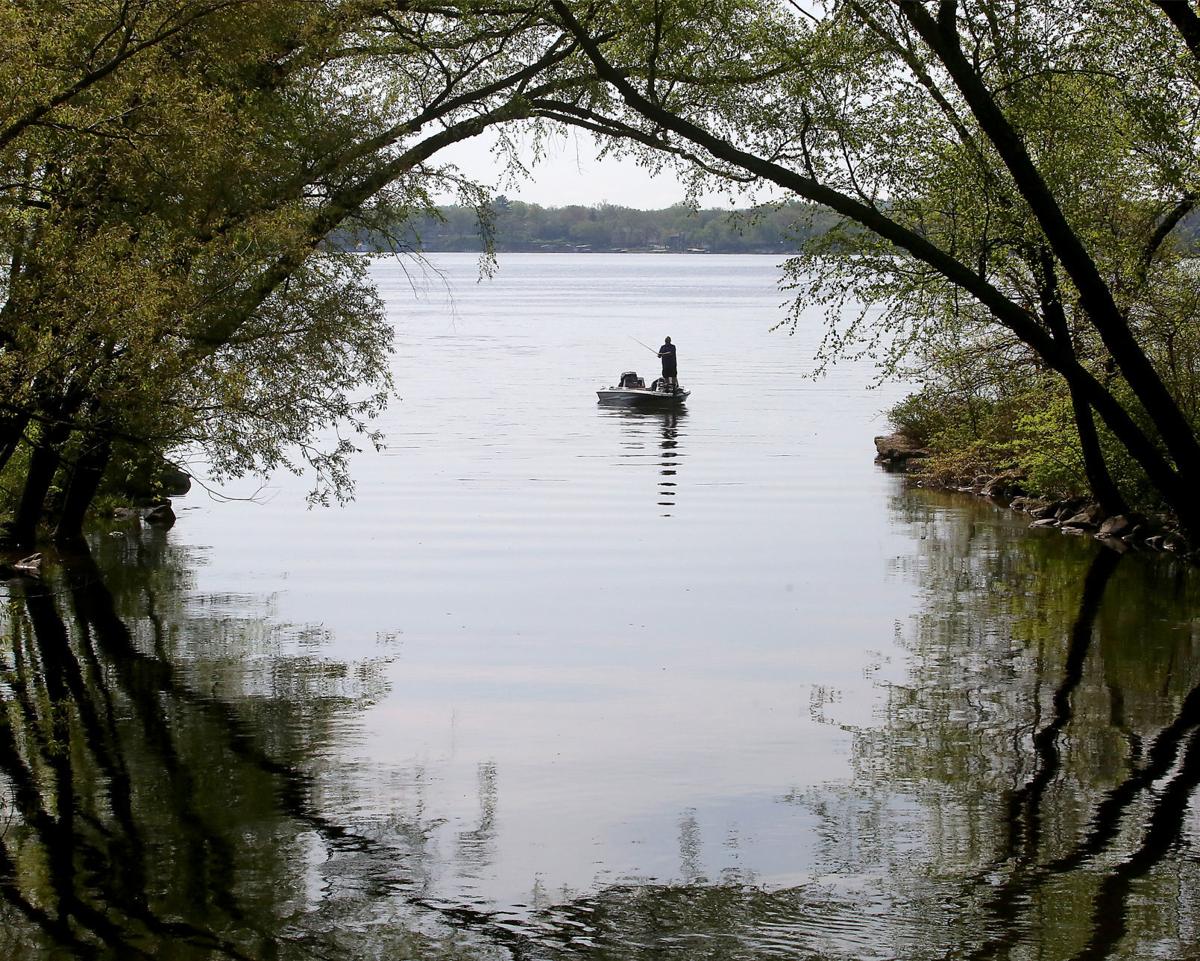 The unhurried Yahara River that you see today follows much the same path of a very different watercourse that flowed long before the last glacier came and went.
For millions of years the ancient river carved down into a sandstone landscape, creating a valley 500 feet deep.
The glacier came down from the northeast, grinding off hilltops and widening the valley. The ice sheet was 800 feet thick near where Downtown Madison now stands. It thinned as it stretched southwest, and it stopped where Cross Plains, Verona and Evansville were later founded.
In time the climate warmed. The slowly retreating glacier dropped an uneven layer of gravel, rock and sand in the valley.
Today's lakebeds are depressions where less material was deposited.
But the lakes didn't appear immediately.
Glacial meltwater flowed for thousands of years, eventually tracking the Yahara's former path. A huge chunk of ice and rock broke loose and dammed the flow south of where Stoughton is today. Roughly 17,000 to 18,000 years ago, the dammed water had spread into a vast lake. It stretched as far north and west as the present-day Cherokee Marsh and Middleton.
After the ice dam melted, the glacial lake receded. By 8,000 to 10,000 years ago the lakes' current contours had emerged.