A Madison public library card will get you up to 100 books, movies, albums, video games and audiobooks. Now it can also get you around town.
Through a new partnership between Madison BCycle and the Madison Public Library Foundation, library card holders can access one of more than 330 electric-powered bikes for free.
Modeled after a similar partnership in Omaha, the idea is to make e-bikes accessible to people who don't have a credit card or smartphone, which are typically used to check them out.
Madison BCycle general manager Helen Bradley said equitable access is a top priority for the bike share program, a subsidiary of Waterloo-based Trek Bicycle Corp.
"One of the biggest challenges I think BCycle faces … is just the access for low-income users or those who don't have a bank account or credit card," Bradley said. "This was our way of navigating that and offering an equity-based program that doesn't require a cash transaction."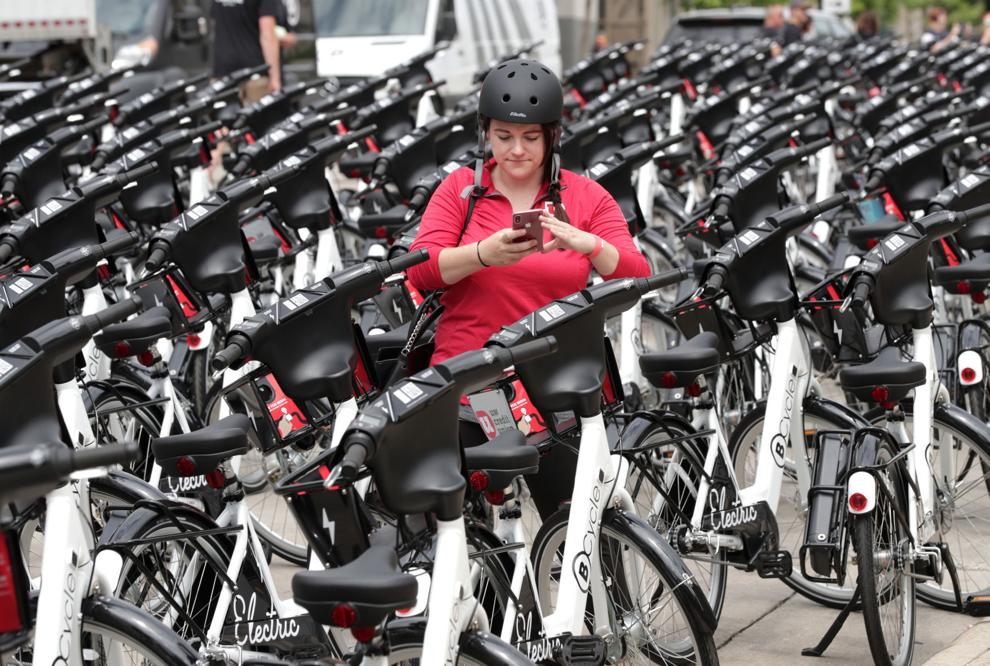 Each of the nine public library branches will have two community passes — as well as helmets — that cardholders can check out for up to a week at a time after signing a user agreement.
Riders can then use the pass to unlock bikes from any of the 52 stations for unlimited 60-minute trips, just as they would with a standard monthly or annual BCycle pass.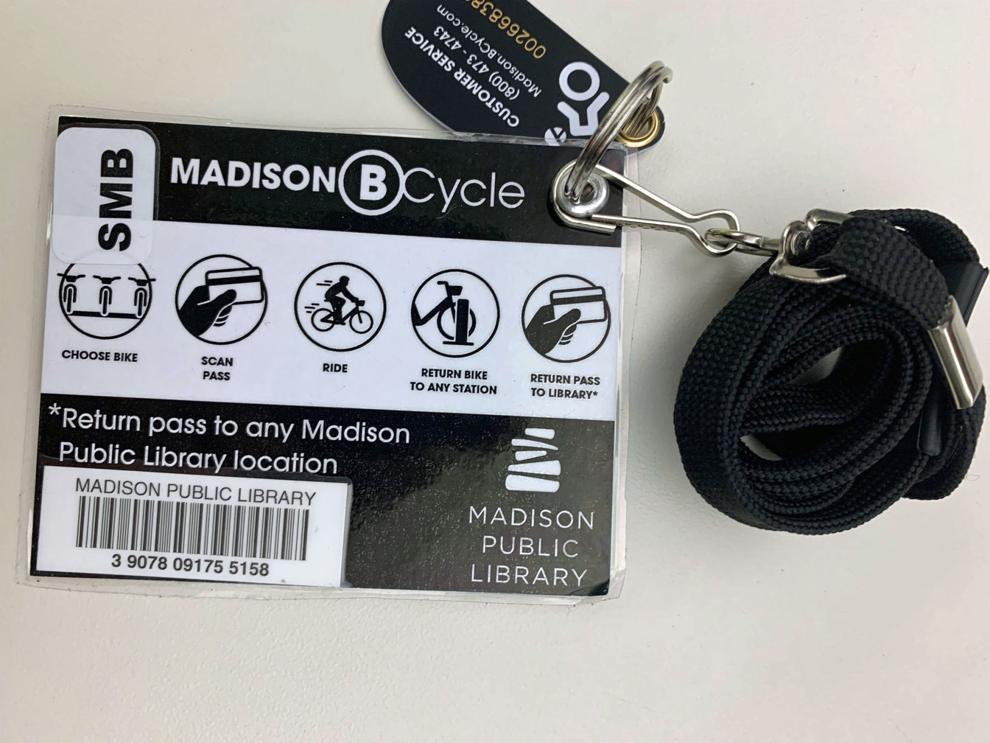 As with other library materials, there are replacement fees for lost items — $25 for the pass; $45 for a helmet — but BCycle can electronically disable passes that aren't returned.
There is a BCycle station outside the Central Library, 201 W. Mifflin St., and the company plans to install a station later this fall near the new Pinney Library on Cottage Grove Road.
The city of Madison announced Monday that it has signed a new 10-year operating agreement with the Madison BCycle with an option to extend the contract through 2040.
Bradley said there are plans to put stations near other branches in the coming years as BCycle expands its network, but station proximity has not been an issue in Omaha.
"We have a great reach. People will come to us for whatever they are seeking," said Emily Getzschman, spokesperson for Omaha Public Library. "They're getting what they need here and going out and using it."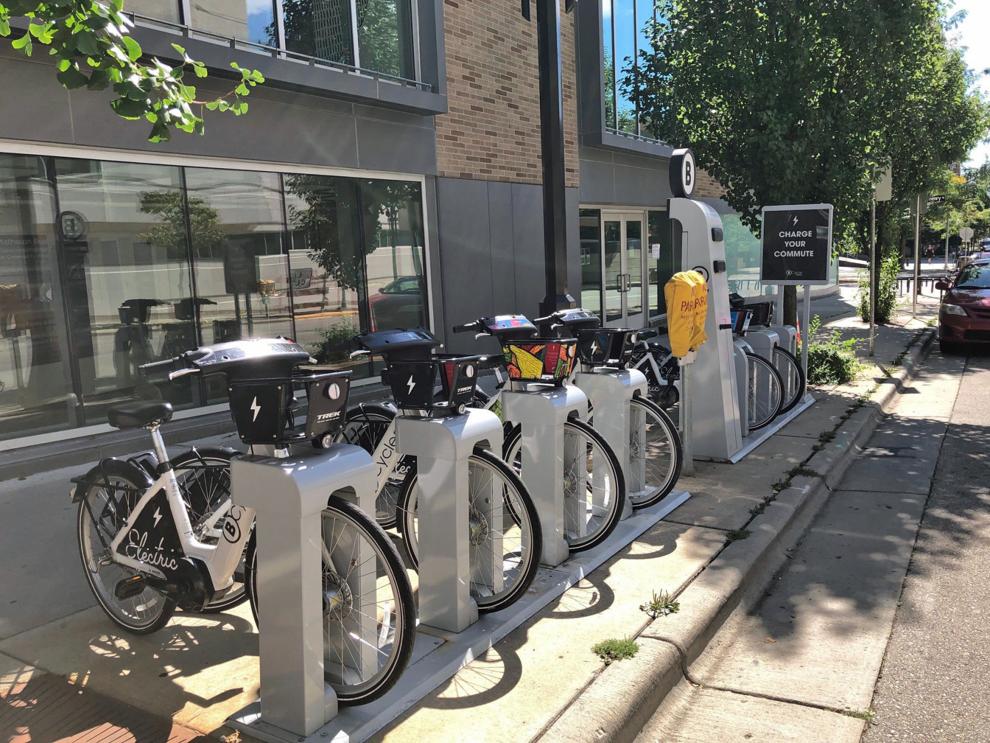 While the library has experience loaning other non-media items — including energy meters, science lab kits and toys — this is its first foray into transportation.
"Providing transportation definitely fits in with our mission," said Tana Elias, marketing manager for Madison Public Library. "Making sure people can get to the library — whatever transportation they use — is a priority for us. Transportation is a priority for the city."