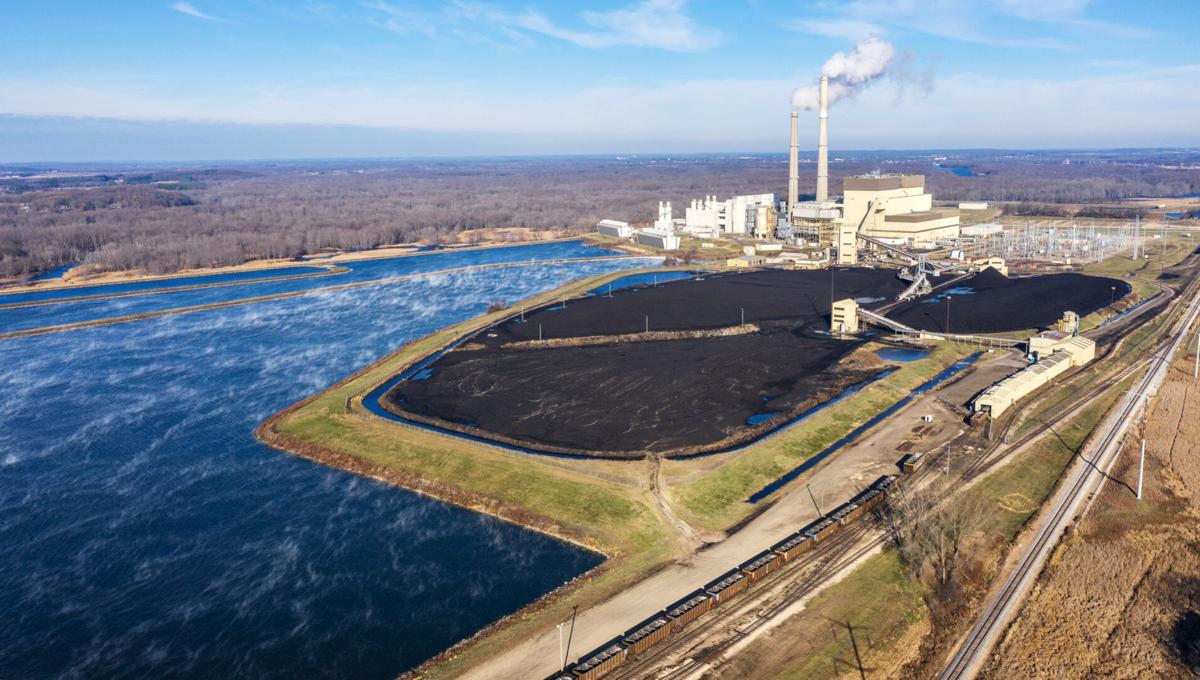 A new analysis by UW-Madison researchers finds Madison Gas and Electric's goal of eliminating carbon emissions by mid-century is in line with what will be needed to avoid the worst impact of climate change, but environmental activists want to see a plan for how the utility will hit its target.
The findings agree with a 2018 Intergovernmental Panel on Climate Change report, which said greenhouse gas emissions need to fall 45% over the next decade and drop to near zero by 2050 in order to limit the average increase in global temperature to 1.5 degrees Celsius.
Allowing the planet to get any warmer, scientists say, significantly increases the likelihood of sea level rise, extreme weather and other threats to health, water supply, food security, global stability and economic growth.
"It is very clear that massive reductions by 2050 are needed, in line with the policies MGE had already set," said Tracey Holloway, a UW-Madison professor of environmental studies and atmospheric and oceanic sciences and lead author of the study.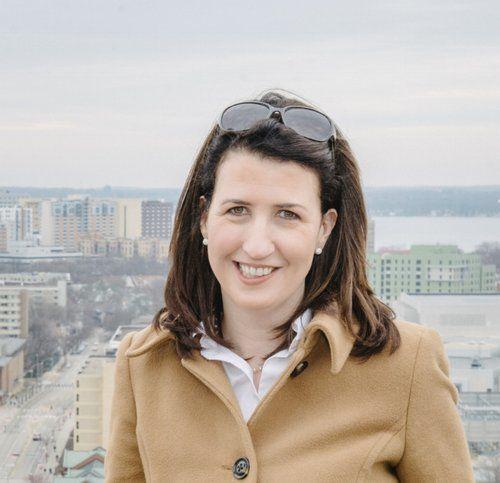 Modeling a series of global scenarios, Holloway's team confirmed that utilities in developed nations will need to cut up to 99% of 2005 baseline carbon emissions in order to meet that target.
And because electricity demand is expected to increase as Madison's population grows and electricity becomes the standard for transportation and heating, the carbon intensity must drop to near zero — meaning every kilowatt-hour needs to come from carbon-free sources or be paired with carbon-capture technology that is not yet commercially viable.
"We wanted to only look at the scenarios that would really keep this within this 1.5 degree warming target that's recommended by the climate policy community," Holloway said.
While MGE established that goal a year and a half ago, CEO and chairman Jeff Keebler said MGE shareholders provided the university with $103,000 to fund a study in order to verify it was necessary.
"We wanted to assure that in setting those goals, we were doing it consistent with the science and in particular with the IPCC report," Keebler said. "What we learned was the pathway we are on is the appropriate pathway for us."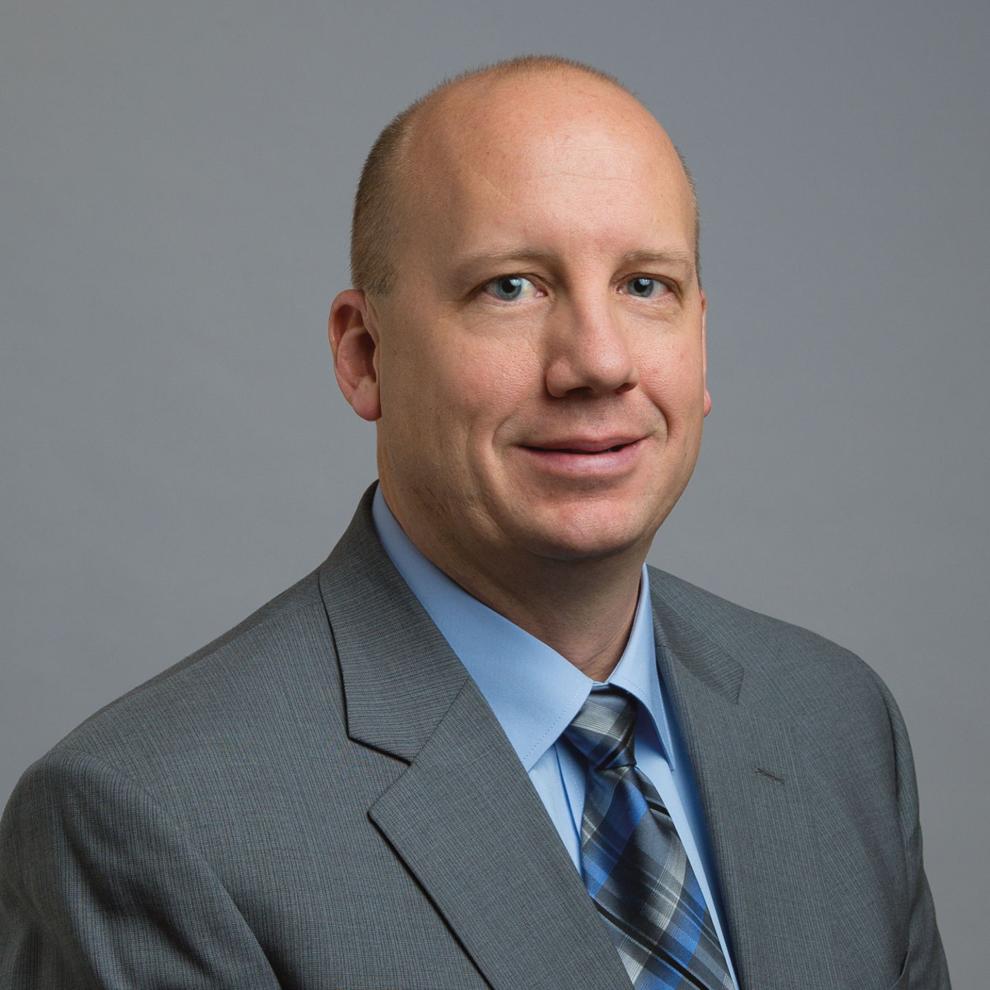 Holloway said the models also emphasize the need for aggressive short-term goals to reduce carbon, which remains in the atmosphere for about a century, unlike regulated pollutants such as sulfur dioxide and nitrogen.
"Those chemicals only stay in the atmosphere for a day or a few days. And if you make policy today, you can see the change tomorrow," Holloway said. "But with carbon dioxide we have to be taking a multiple decades-long view for planning, because we can't just wake up one morning and recognize that there's a problem."
While one utility alone can't change the course of global warming, Holloway said there are local benefits to MGE's goals.
"Anything we do to move away from fossil fuels also reduces emissions of nitrogen oxides, particulate matter, sulfur dioxide, into the atmosphere," she said. "And this directly affects the public health of the people in Madison and Dane County and the Upper Midwest."
Destination, not a map
Though the report makes it clear where MGE needs to go, it does not outline a path for how to get there, something the utility's critics have been calling for.
Elizabeth Katt Reinders, regional deputy director of the Sierra Club's climate initiative, said it's no longer enough to set goals.
"It's acknowledging reality. The next step is to make a plan," Katt Reinders said. "What concrete steps are you going to take in the next couple of years in this critical decade where we have a chance to take action on climate?"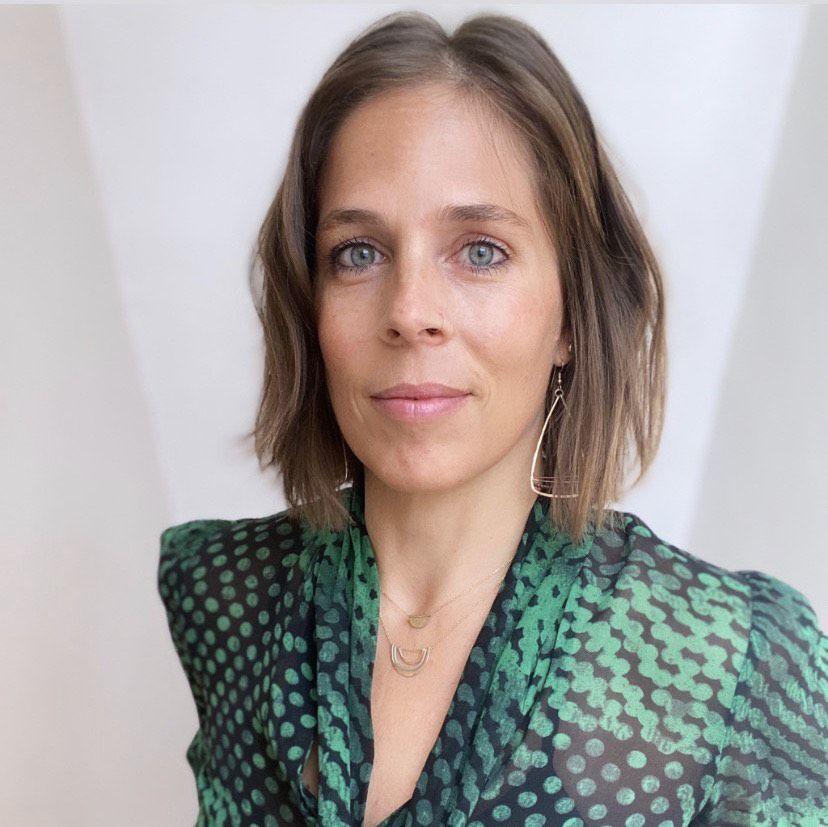 In particular, climate activists want to see timelines for MGE to stop relying on two coal-fired power plants — the Columbia Energy Center in Portage and Elm Road Generating Station in Oak Creek — that together account for more than 40% of the company's capacity and 28% of its regulated plant assets.
The Sierra Club earlier this year released a report claiming the cost to operate the 42-year-old Columbia plant is often more than the price of energy, potentially costing ratepayers millions of dollars.
Keebler said the utility's carbon reduction goals guide every decision, but there are too many uncertainties about what technologies will be available to commit to a long-range plan. For example, it might be more cost-effective in the future to capture carbon emissions from fossil fuels than to rely on just renewable energy and batteries.
"Our plan is what are our next steps," Keebler said. "We will not be able to put a plan out for every investment we're going to make from now till 2050."
"We want to go there as quickly as we can," Keebler said. "And that's why we're continuing to march forward as fast as we can to ... reduce fossil fuels in our mix, as well as transition to more renewables and other technologies, such as batteries and other things that can help utilize the renewable technology in a more cost-efficient manner."
Still, MGE owns 19.1% of the Columbia plant, which was built in the 1970s, and 8.33% of the 10-year-old Elm Road facility, which majority owner We Energies has said it plans to operate through 2050.
MGE spokesman Steve Schultz notes the utility has reduced its ownership stake in Columbia and "continues to talk" with the plant's co-owners about its future.
Falling behind
Beth Esser, who co-founded a group of MGE investors pushing for clean energy, said she understands the challenge of outlining a path but said the utility needs to move faster and embrace business models other than monopoly ownership of generation assets.
"MGE has been making some good strides ... but I would like to see them be more bold," Esser said. "Maybe the very specific details aren't' there but I think they can be more bold in stating a vision."
But in the past year some of the nation's largest utilities have set similar goals as state governments have sought to phase out fossil fuel generation.
MGE's stated interim goal — to cut 40% of its 2005 carbon emissions by 2030 — now lags the state's other large investor-owned utilities, although the company says it is on track to exceed that goal with a 65% reduction.
Alliant is aiming for a 50% reduction by 2030. Having already passed the 40% mark, WEC is targeting 70% by the end of the decade, while Xcel is shooting for 80%.
The report notes that MGE got halfway to its short-term goal in 2011 when the company switched from burning coal to natural gas at its Blount Generating Station in Madison.
"We would like to see MGE be more aggressive," said Don Ferber, a member of the shareholder group and chair of the Sierra Club's Wisconsin chapter. "While MGE used to be more of a leader right now we see them more following or part of the pack."
---
Photos: Baraboo High School students stage climate change strike
GALLERY: BHS students strike for climate change
BHS strikes for climate change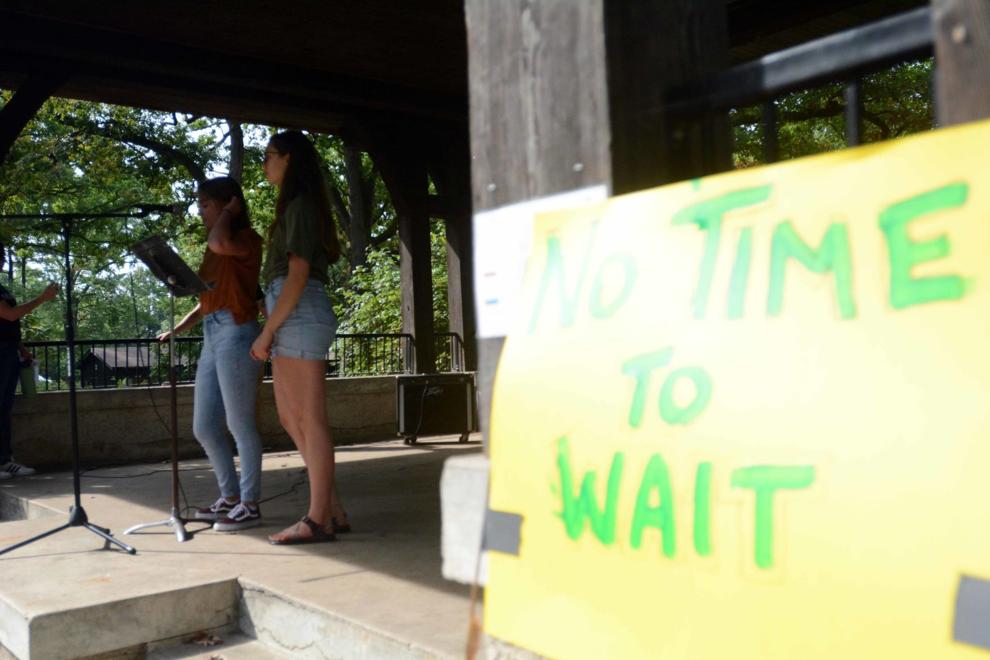 BHS strikes for climate change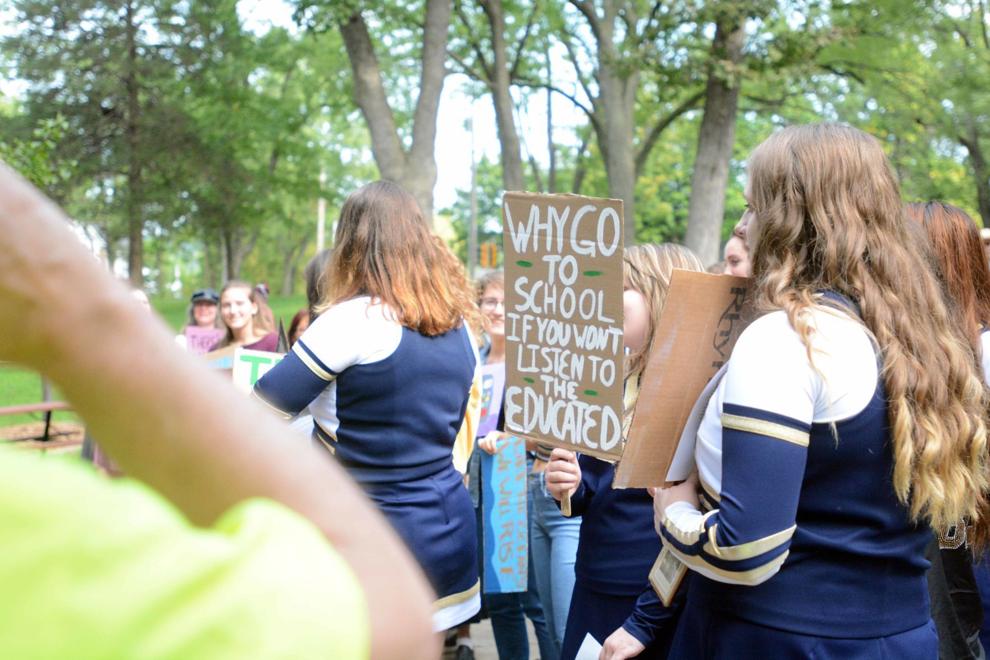 BHS strikes for climate change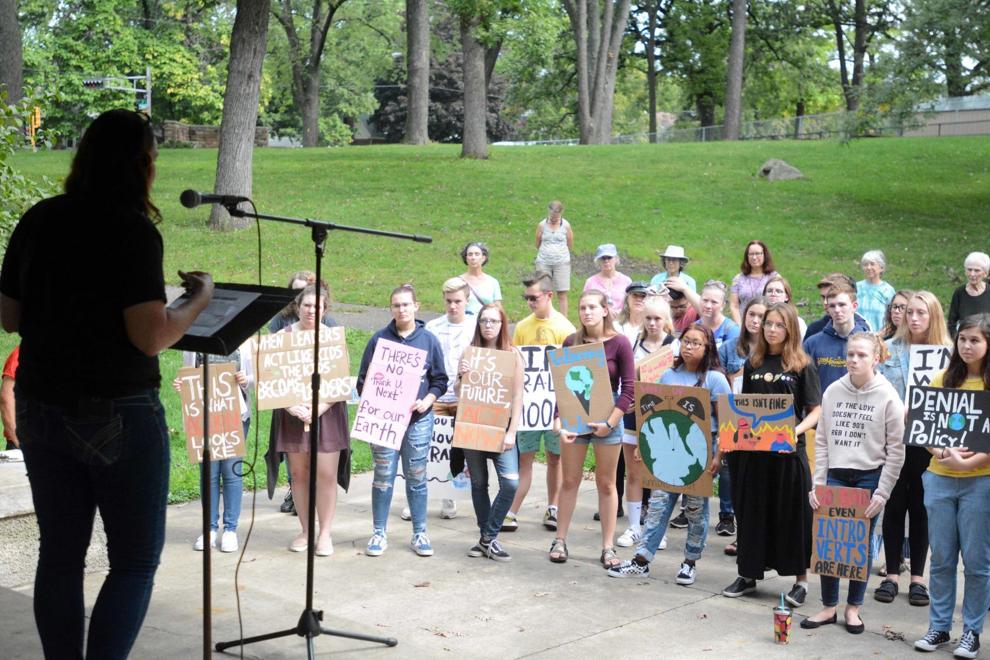 BHS strikes for climate change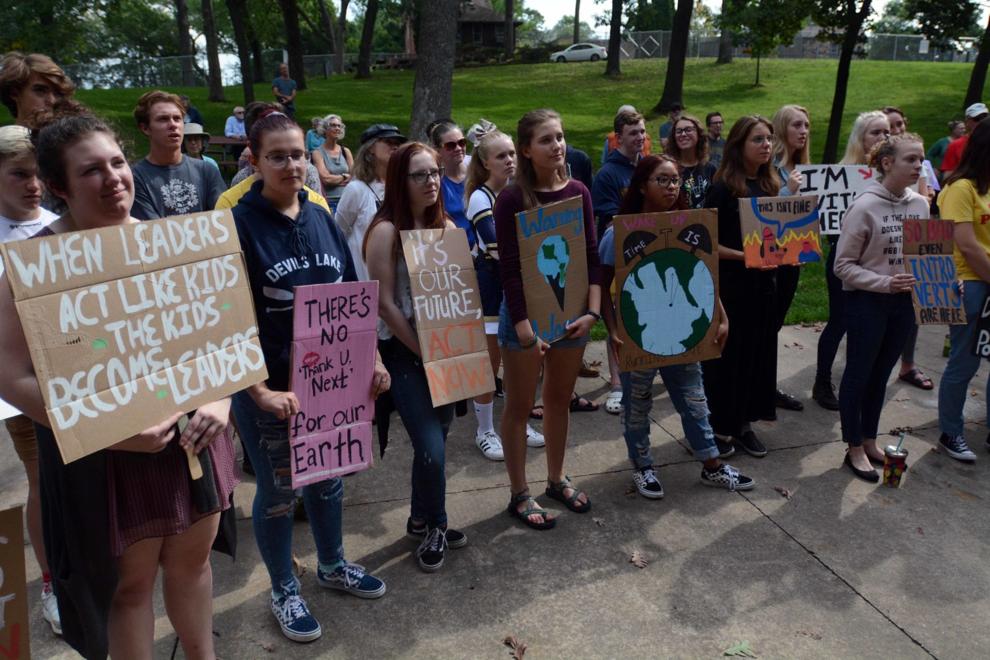 BHS strikes for climate change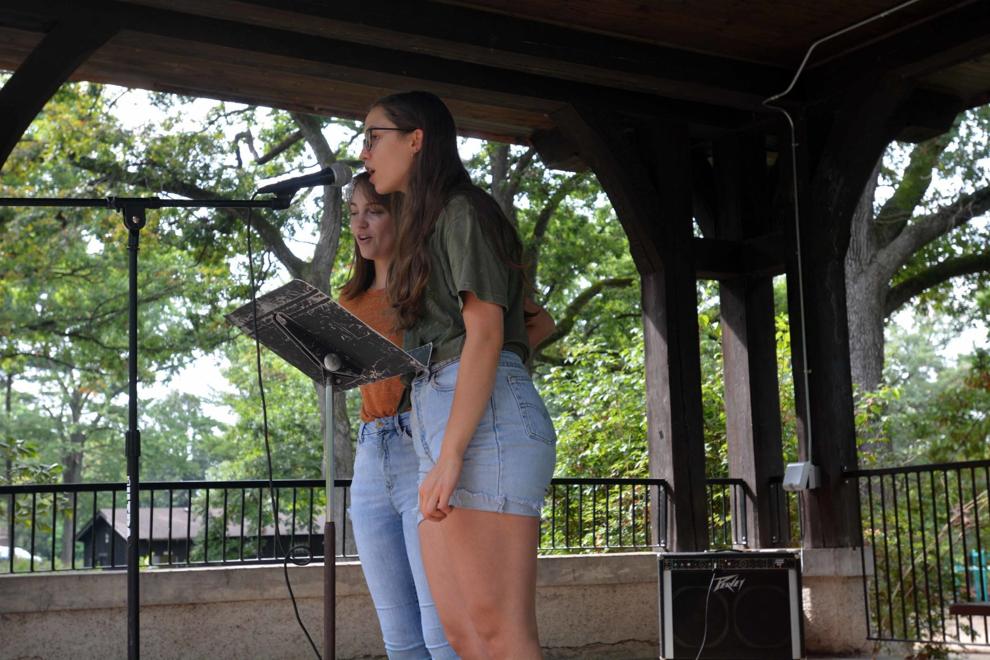 BHS strikes for climate change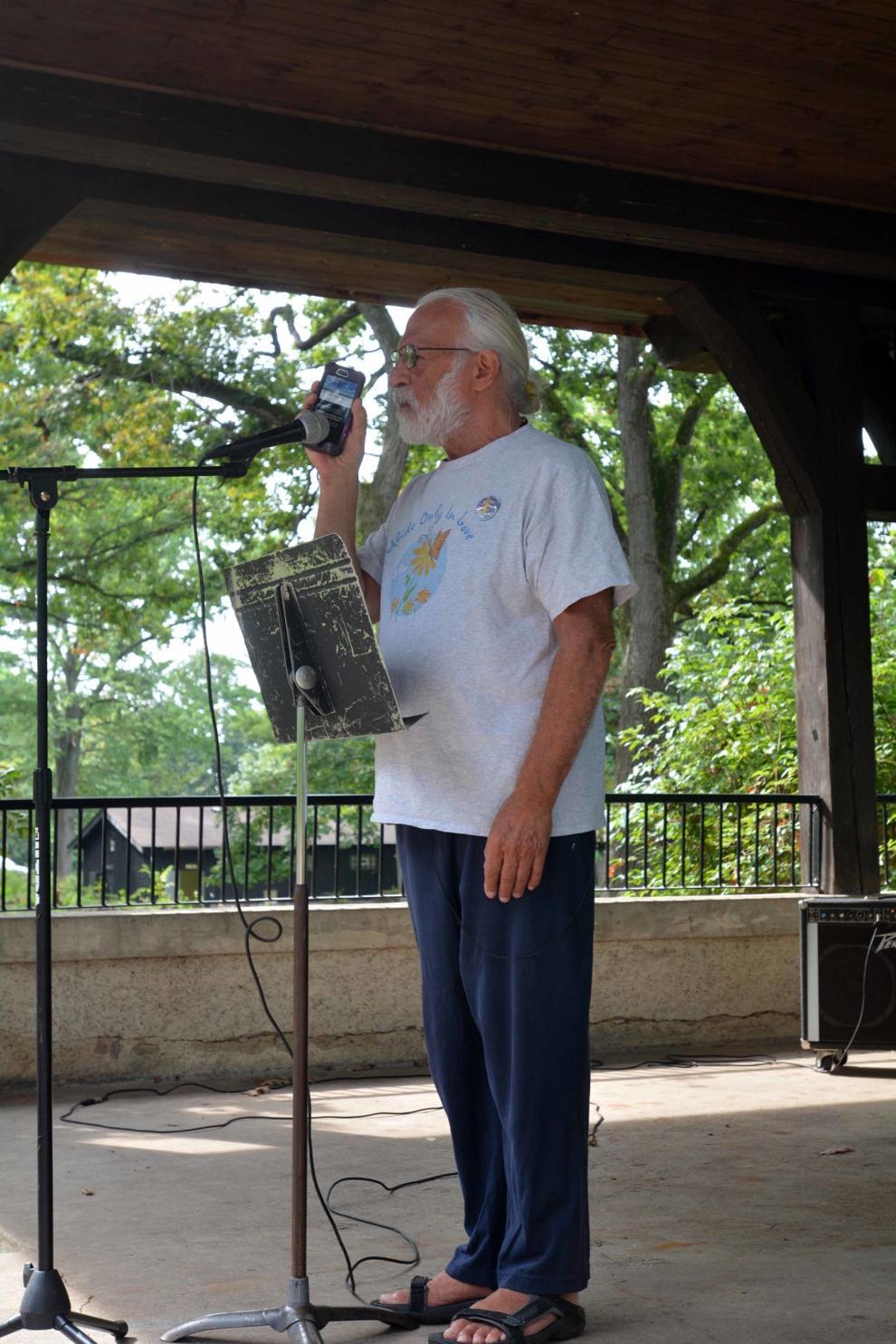 BHS strikes for climate change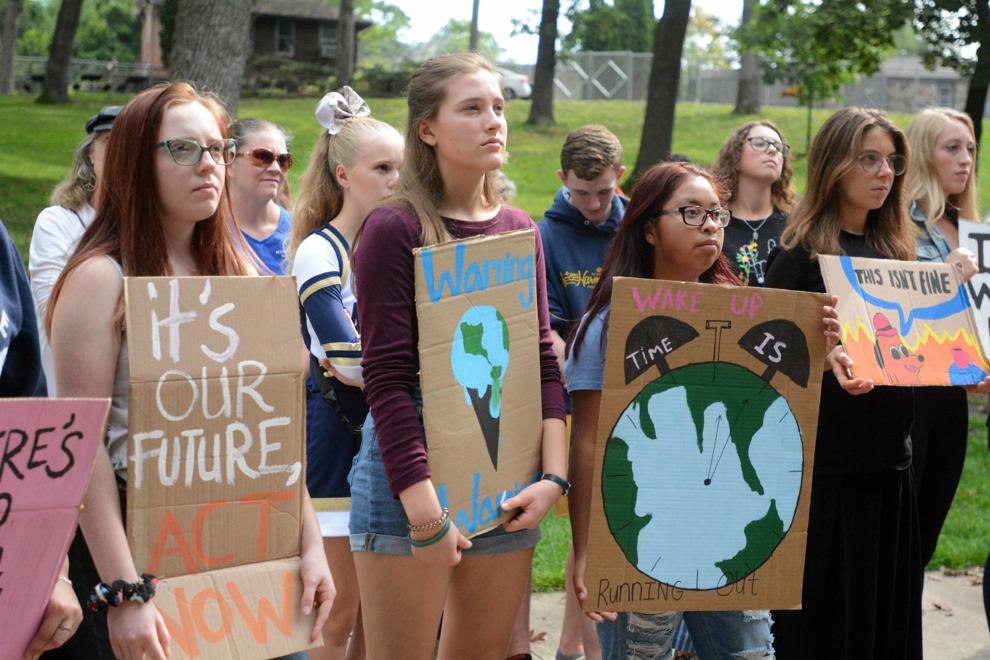 BHS strikes for climate change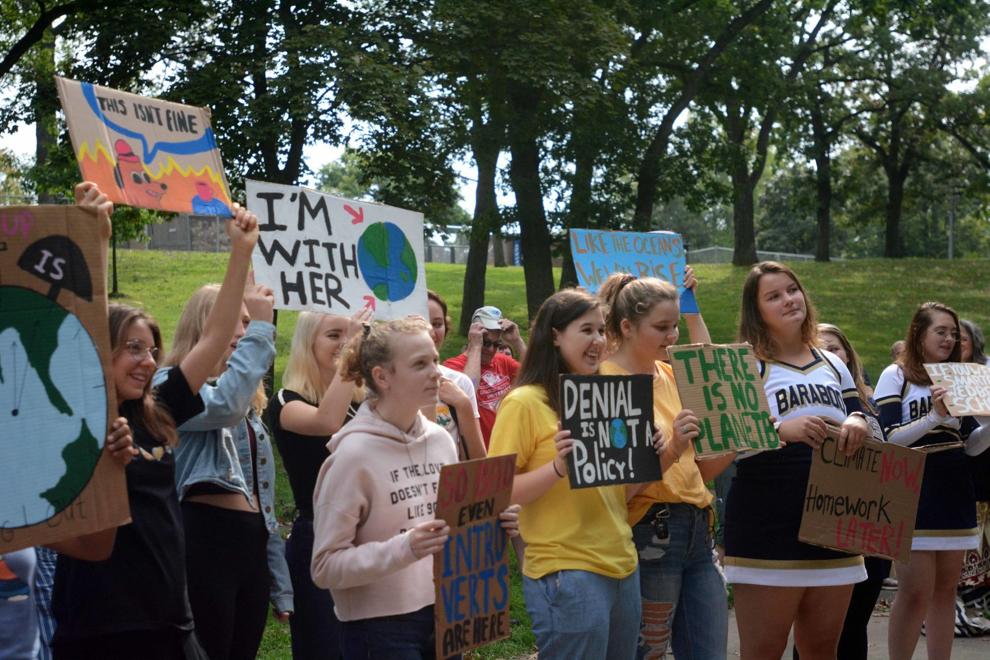 BHS strikes for climate change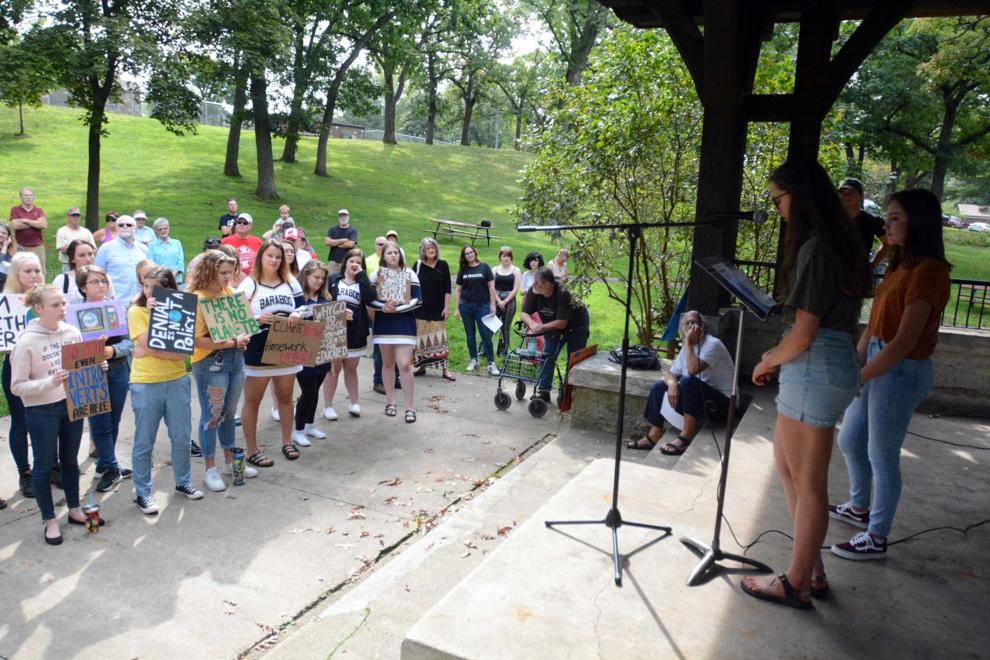 BHS strikes for climate change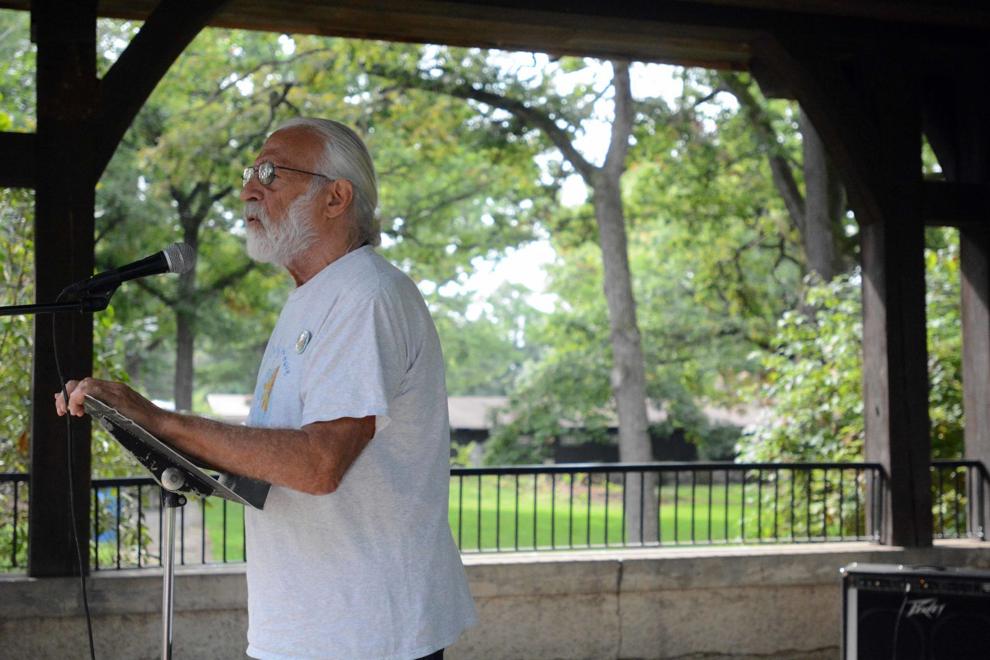 BHS strikes for climate change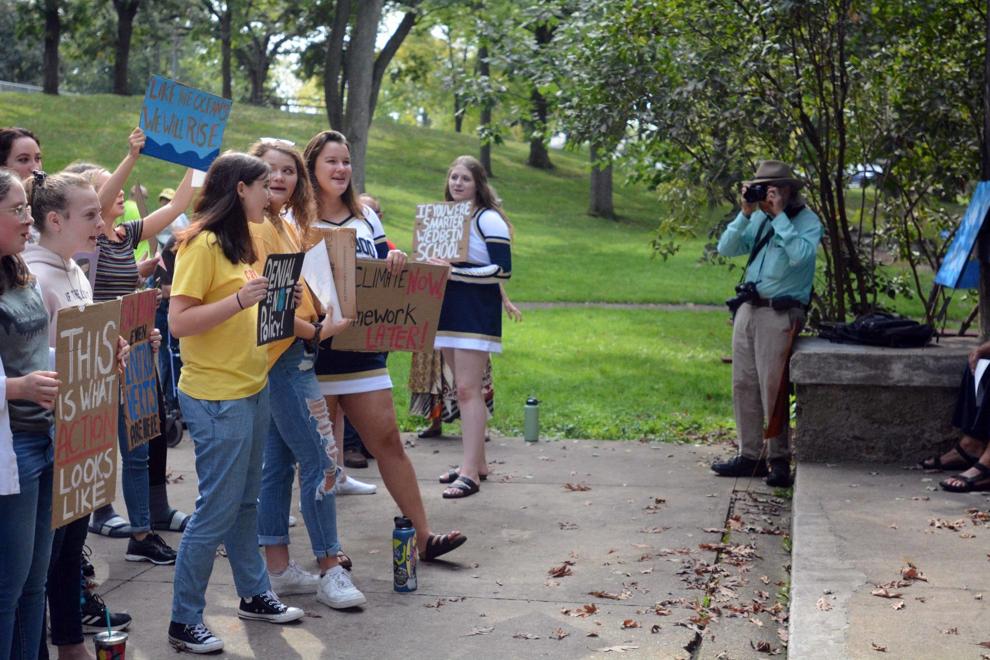 BHS strikes for climate change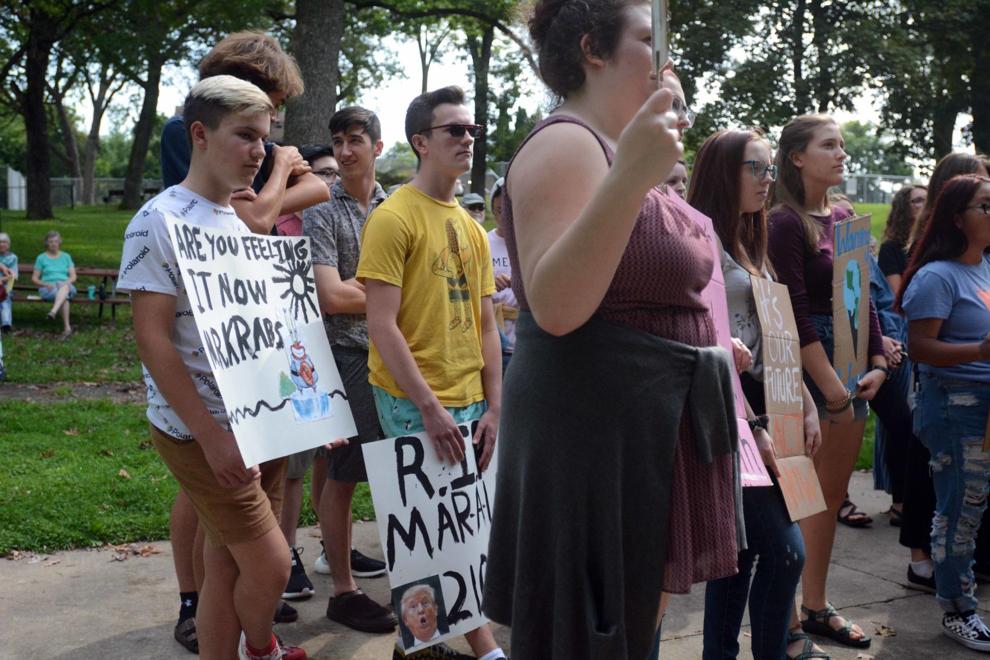 BHS strikes for climate change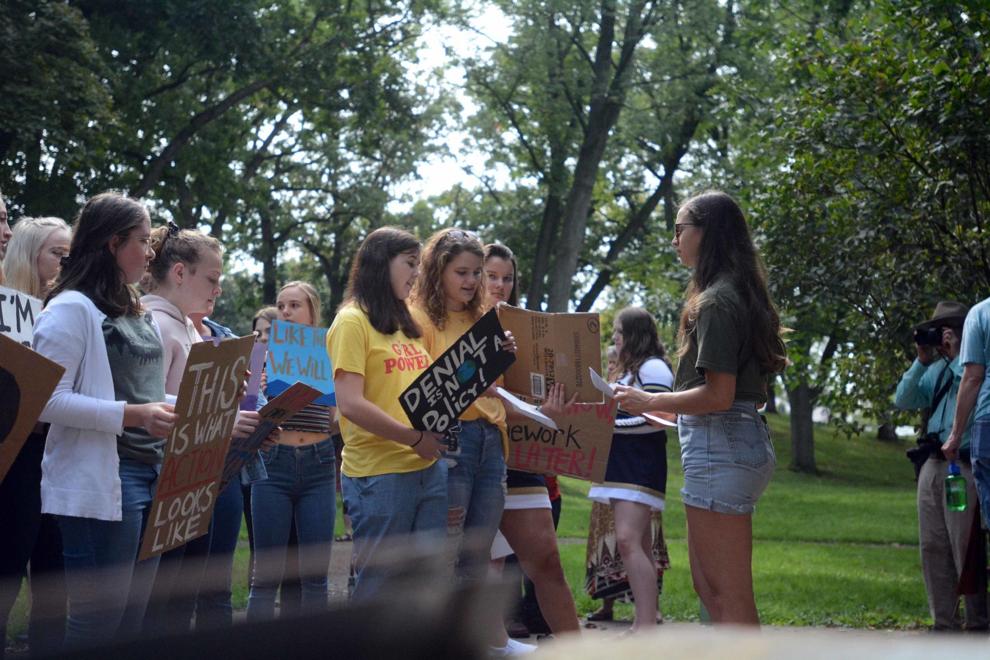 BHS strikes for climate change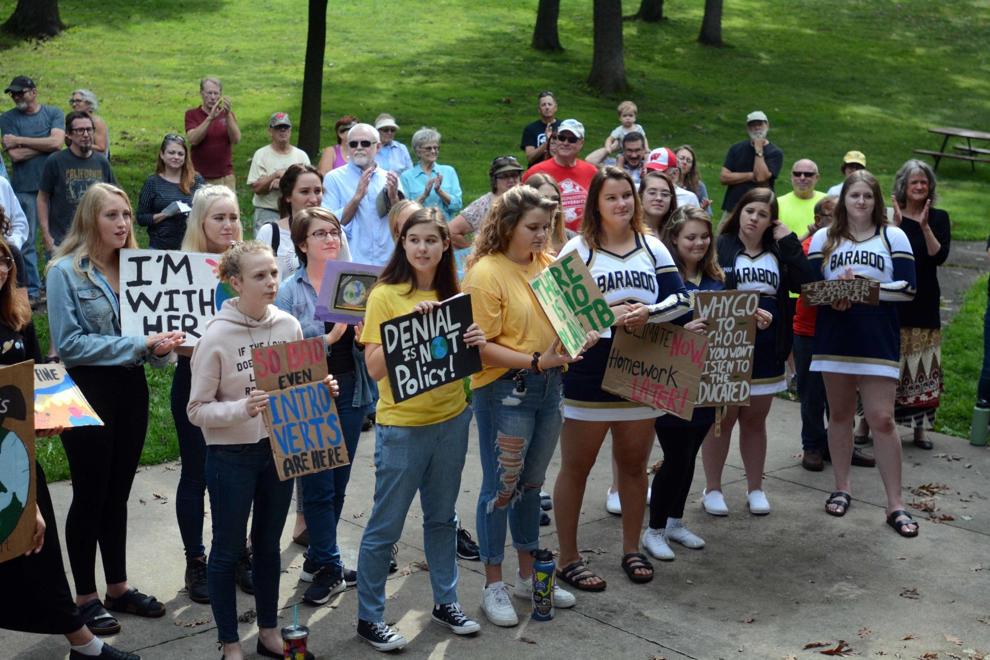 BHS strikes for climate change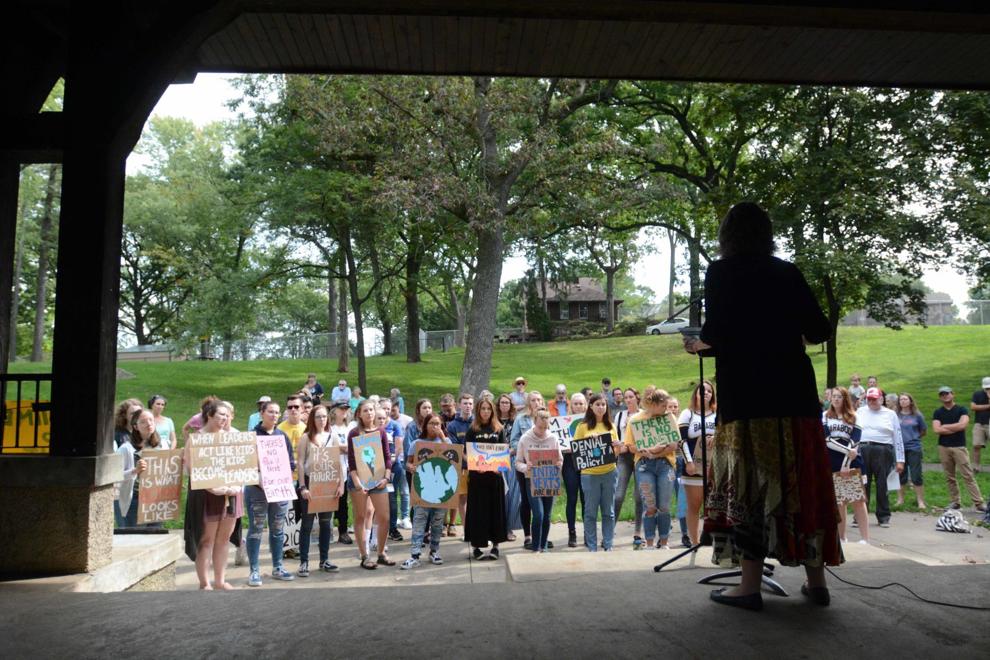 BHS strikes for climate change