Anyone who has hiked, biked or skied through the University of Wisconsin Arboretum will register memories, whether they are of the fragrant explosion of lilac blossoms in spring, the brilliant crimsons and ambers of autumn leaves or the hardy conifers, heavy with snow.
Now, the Arboretum's long-standing significance in Madison is getting wider recognition: It will be listed in the National Register of Historic Places, a compilation of historic properties considered worthy of preservation.
"It's been in the works for a long time, so we're excited about the designation," Arboretum director Karen Oberhauser said. "It recognizes the fact that the Arboretum has great historical importance."
On the West Side, hugging much of the border of Lake Wingra, the Arboretum began as a proposal by landscape architect John Nolen in a 1911 report called "Madison: A Model City."
Michael Olbrich and the Madison Parks and Pleasure Drive Association took up the cause in 1925, envisioning a wildlife sanctuary, protected area for Native American sites and a home for native Wisconsin landscapes, but it was not until 1932 that the first 246 acres were acquired.
Today, the Arboretum spans 1,200 acres, along Fish Hatchery Road north to Wingra Creek, along Seminole Highway south to the Beltline, with the Grady Tract, south of the Beltline, tacked on.
Its highlights include the 35-acre Longenecker Horticultural Gardens with magnolias, flowering crabapples and one of the largest lilac displays in North America; the Wisconsin Native Plant Garden surrounding the Visitor Center; as well as prairies, savannas and woodlands.
It has the nation's oldest collection of restored ecological communities including Curtis Prairie, started in 1936, and a "large concentration of intact effigy mounds," Oberhauser said. She said some of the stone walls at the entrance to the Arboretum were built by the Civilian Conservation Corps in the 1930s.
"It is the birthplace of the whole field of restoration ecology," Oberhauser said, and the focus of research on subjects as diverse as Monarch butterflies, Asian jumping worms, and the impact of freeze and thaw cycles on plants and animals.
At the same time, the Arboretum is a refuge from the "hustle and bustle of the world," she said, where wedding parties gather for photos, cross-country skiers ply the trails, and bird lovers take count — 37 bird species were spotted on a trek Tuesday morning.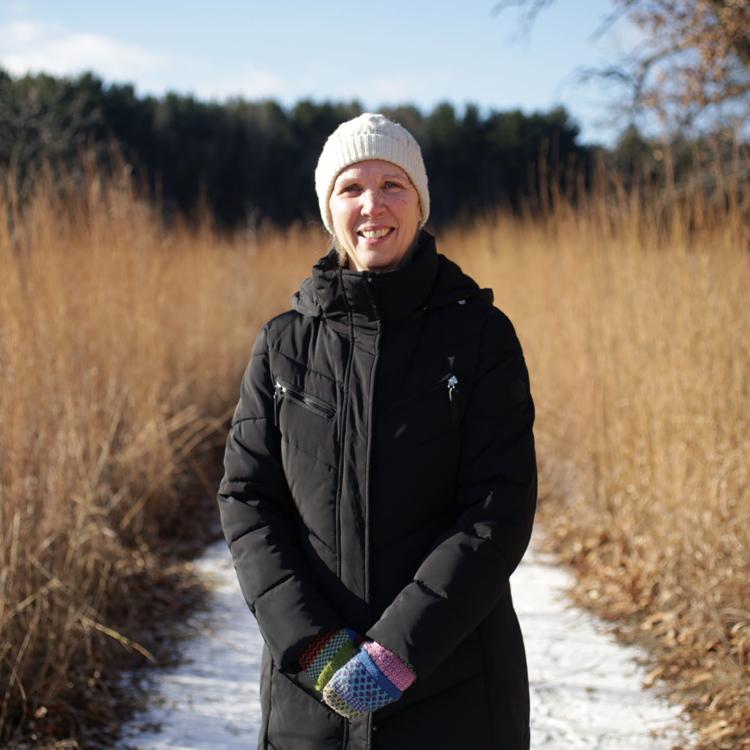 Oberhauser, appointed director in 2017, said the Arboretum "has such import on our understanding of nature and our connection between people and nature. I really feel a connection to the people who came before. We are part of a long line of land stewards."
A listing in the National Register of Historic Places — administered in Wisconsin by the Wisconsin Historical Society — qualifies properties for certain grants and incentives. More than 93,000 properties are part of the Register.
"It is the birthplace of the whole field of restoration ecology." Karen Oberhauser, Arboretum director