Wisconsin residents are sitting on a growing stash of unused electronics amid rising uncertainty about what to do with them.
A new survey by the state Department of Natural Resources found an estimated 9.3 million unused phones, computers and televisions are sitting around, an increase of 36 percent over the past five years.
Altogether, the DNR estimates there are 10 million mobile phones in Wisconsin — about 1.7 phones for every man, woman and child — more than half of which are no longer in use.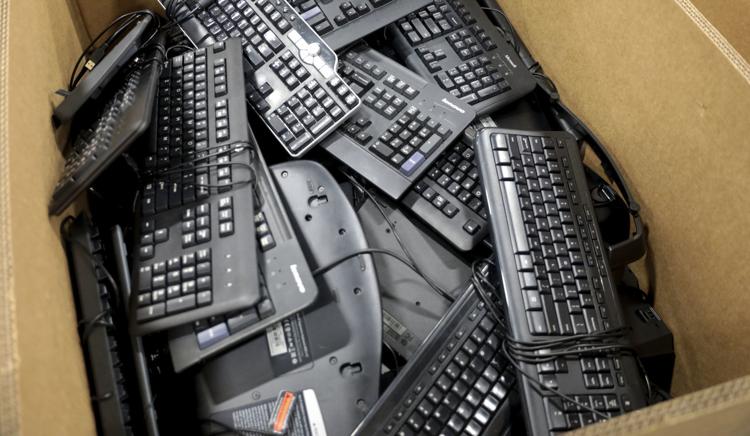 Residents reported nearly a third of computers and a little less than a quarter of televisions were no longer being used.
Almost three-quarters of survey respondents reported having at least one old TV, computer or cellphone in their homes. The average number of unused electronics was 3.5, while one respondent had 21. Those who recently bought a new device tended to have more unused electronics.
Last year, Wisconsin residents purchased an estimated 13,600 tons of new electronics, according to DNR data.
It's the fifth survey DNR has conducted since 2010, when a new law banned many consumer electronics from landfills and established the E-Cycle Wisconsin program to keep hazardous waste out of landfills.
While only about 2 percent of respondents reported throwing away their unwanted electronics last year, the number of people who know about the landfill ban has fallen steadily since 2011.
So has awareness of where and how to recycle them, according to the survey.
"It was a little disappointing," said Sarah Murray, coordinator of the E-Cycle program.
"I wish that we had seen more improvement in the share of people who didn't know where to recycle," Murray said.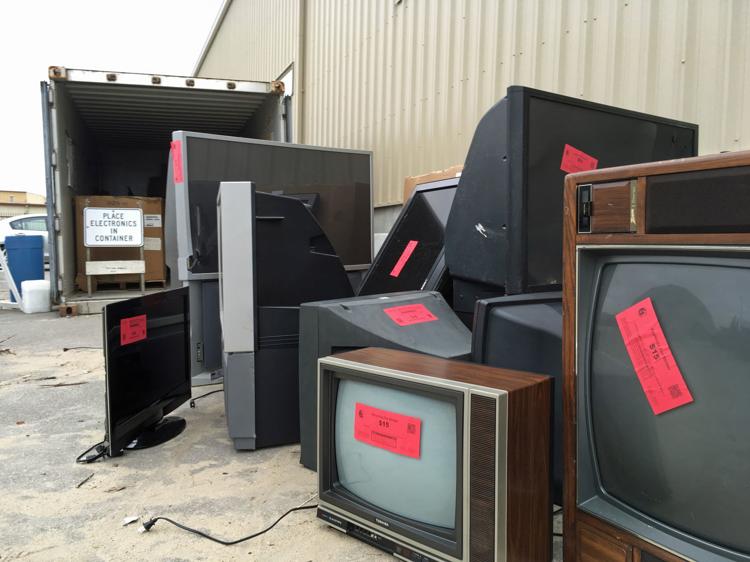 Last year the city of Madison collected over 326 tons of used electronics — mostly at East and West Side dropoff sites, which are open to residents but charge a small fee for computers and televisions.
"It's a burden to do it, but it's also part of the ownership," said Bryan Johnson, the city's recycling coordinator.
Rising costs
As a result of market dynamics, consumers are being asked to share some of the costs, although nearly 65 percent of survey respondents said they would not pay more than $5 to recycle a device.
Nearly a quarter of those who said they were unable to recycle cited the cost, a share that's doubled since 2013.
"That's not completely surprising," Murray said. "We're seeing a lot more collection sites charging."
That's partly because of the upside-down economics of the law, which requires manufacturers to track the weight of what they sell in the state and to recycle 80 percent of that volume.
Manufacturers typically contract with a company like Madison-based Cascade Asset Management, which dismantles the old equipment and separates hazardous materials from those that can be recycled.
The problem is the products get lighter every year, meaning manufacturers pay for less and less volume while there's still a lot of heavy old TVs gathering dust in basements and attics.
"There's still a lot of stuff in storage," said Cascade CEO Neil Peters-Michaud.
Recyclers are also getting squeezed because newer devices contain less valuable material — such as precious metals used in circuit boards — and more hazardous wastes, like lithium-ion batteries and flame-retardant plastics.
Peters-Michaud said the revenue from valuable recyclables is generally offset by the costs to dispose of those other materials, especially now that China has stopped accepting most plastics.
"There's less value on the back end," Murray said.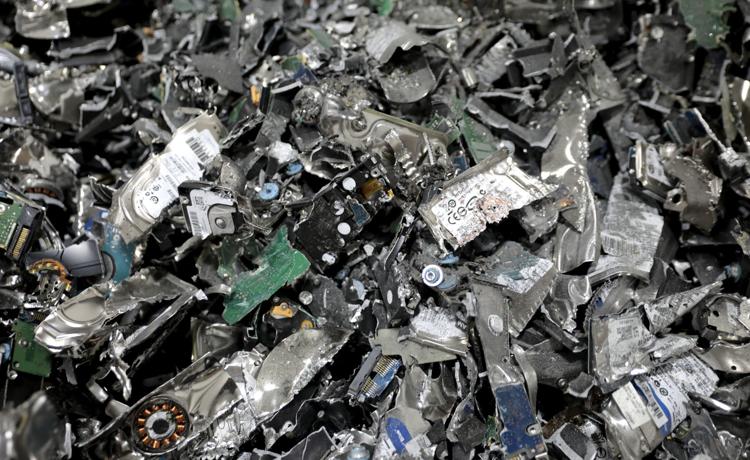 Data privacy
About 13 percent of those who would like to recycle their old devices cited concerns about data security.
Companies like Cascade and URT Solutions, which handles all of the consumer e-waste collected by the city of Madison, ensure that all data are destroyed.
"It's secure," said Bryan Johnson, recycling coordinator for the city of Madison. "Our electronics vendor — they have to show they're going to destroy that data. ... Their reputation is on the line."
Peters-Michaud said Cascade, which primarily serves commercial clients, salvages about 30 percent of its material for resale.
"I wish it was more," he said.
Computers destined for resale are put through a media "sanitization" process to wipe all data. Peters-Michaud said it takes about 8 hours to clean a 1-terrabyte drive.
If the equipment is too old or damaged, Cascade workers pull out the storage devices and put them through a shredder.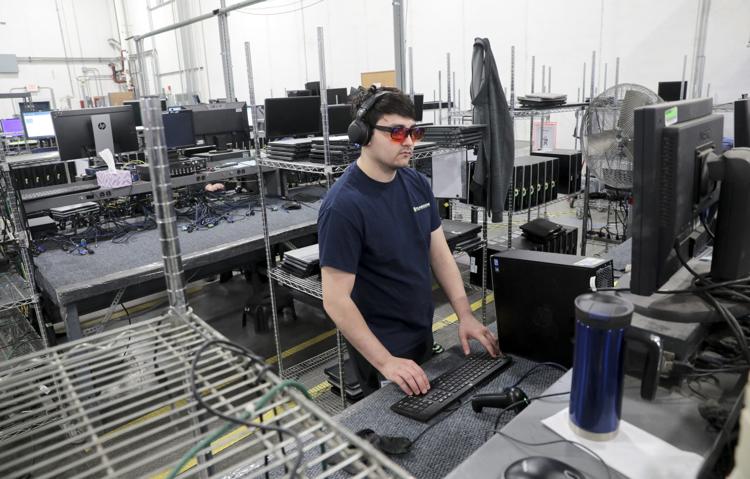 Data privacy wasn't a concern for one Madison resident unloading an old 15-inch RCA television Tuesday at the city's Badger Road site.
"We inherited it when we bought our place 8 years ago," said the man, who didn't want to give his name. "Just 8 years to get rid of it!"