Traffic volumes plummeted last week as schools closed and emergency health measures limited most gatherings in an effort to slow the spread of the new coronavirus, but data show most drivers were still on the road, prompting warnings from public health officials.
The number of vehicles on the Beltline last week was about one-third lower than it was just two weeks earlier, according to preliminary numbers provided by the Wisconsin Department of Transportation.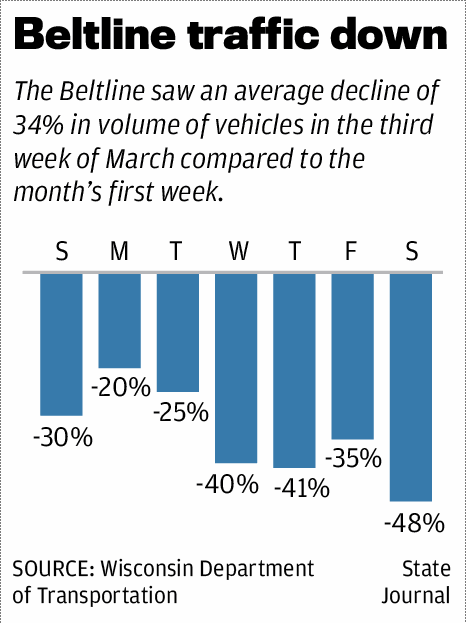 With Dane County schools ordered to close on March 15, the average volume at five points on Highway 12 was down 20% from the first Monday in March two weeks earlier. By last Wednesday, after Gov. Tony Evers ordered bars and restaurants closed and banned gatherings of 10 or more people, volumes were down 40%.
After a small rebound on Friday, Saturday's traffic was down 48%.
David Noyce, director of the Transportation Operations and Safety Laboratory at UW-Madison, called the drop stunning.
"Traffic volumes do not change this drastically without a major influencer," Noyce said.
However, Noyce cautioned, without studying where drivers are coming from and going to it's impossible to identify specific causes.
"The Beltline is both a local commuter route as well as a major highway connector to the Interstate system," he said. "Trucking, package delivery and personal delivery services traffic has likely increased, perhaps significantly, and now may include a larger proportion of the overall traffic volume."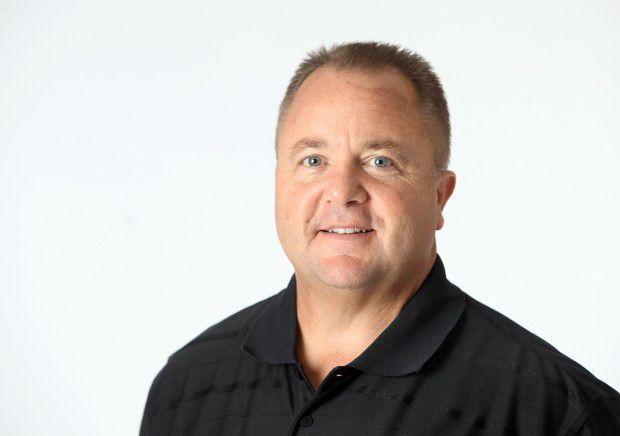 Traffic flow was also down roughly 40% on city arteries, with weekday numbers resembling a typical Sunday.
City traffic engineer Tom Mohr said the only other time he's seen that little weekday traffic is during blizzards. Mohr said he noticed traffic beginning to thin March 12, with volumes dropping more each day.
Using location data from smartphones, the human mobility tracking firm Unacast examined county-level movement to create a national "social distancing scorecard."
With a 40% average decrease in distance traveled, Wisconsin earned a "B" for social distancing. Dane County had a 45% decrease, for an "A."
Despite the dramatic shift, public health officials warned that more people need to stay home to effectively slow the spread of COVID-19 and relieve pressure on the health care system.
"A 40% drop in traffic is a great start, but our community can do better," said Sarah Mattes, spokeswoman for Public Health Madison and Dane County. "The actions of all of us as business owners and as individuals are what will make the difference in how many people get sick here."
The number of calls to Dane County 911 over the past several weeks has been 10% to 15% lower than normal levels, said operations manager Paul Logan, though he did not have specific data on vehicle crashes.
Elise Schaffer, a spokeswoman for the Dane County Sheriff's Office, said traffic deputies have been responding to fewer crashes though they have also noted an increase in speeding.
"The people that are out on the roads are driving extremely fast," she said. "Traffic laws haven't changed just because there's less people on the road."