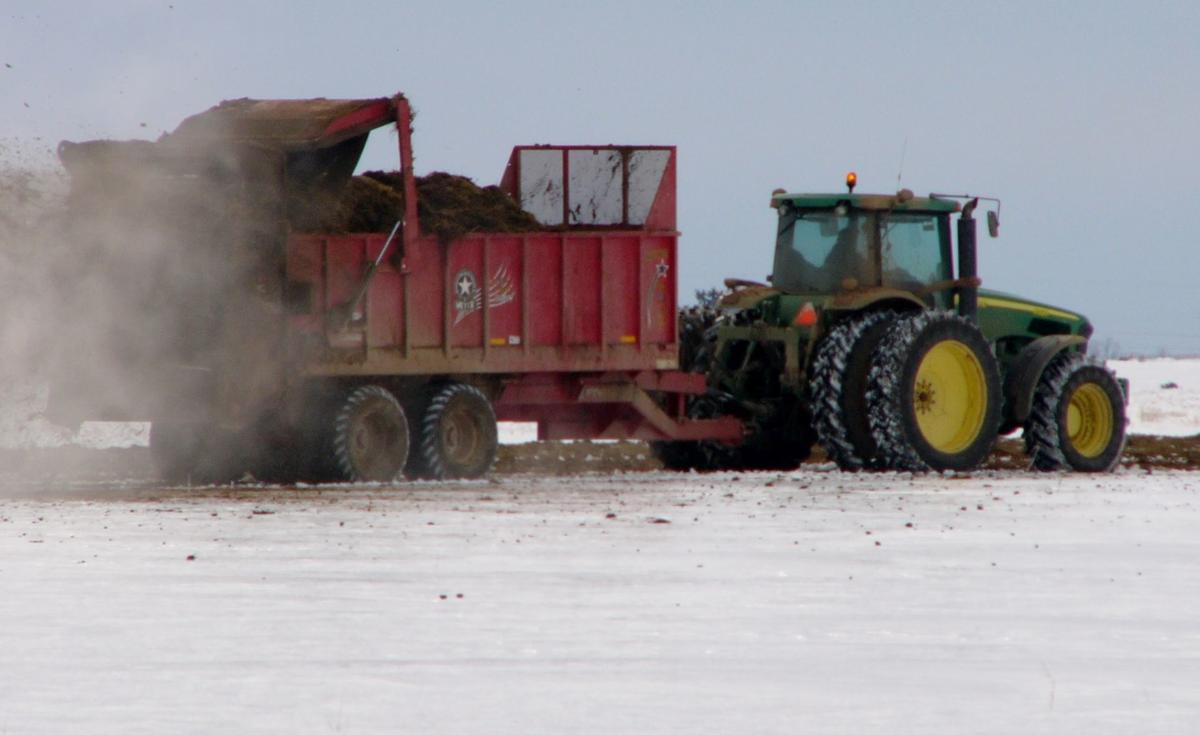 In 2014, Connie Willett and her husband built a house on a 27-acre lot in the country between Green Lake and Ripon. They had a well dug and tested the water to make sure it was clean.
In the spring of 2016, Willett said, a farmer dumped liquid manure onto a field about half a mile from their home.
"Truckload after truckload after truckload," Willett said.
The next month, Willett took a sample of her water to UW-Stevens Point, and the results showed nitrate levels had spiked to 11.8 parts per million, above the federal drinking water standards for the pollutant, which is associated with manure and fertilizers.
Willett, 73, said she wasn't initially too concerned, since nitrate is especially harmful to small children and there were none in the home. But when another round of testing the following spring showed contamination had not gone away, the Willetts decided to install a reverse osmosis filtration system to protect their water.
Now Willett is among scores of Wisconsin residents asking authorities to take steps to address the state's most widespread groundwater contaminant.
"Water is the most important resource we have," she said. "We need to do everything possible to protect it."
At the direction of Gov. Tony Evers, who declared 2019 the year of clean drinking water, the Department of Natural Resources has taken initial steps to restrict the application of manure and fertilizer in areas that are prone to groundwater contamination.
"Obviously we need to do better," Evers said when announcing the directive in July. "Our farmers are showing us we can change the way we farm."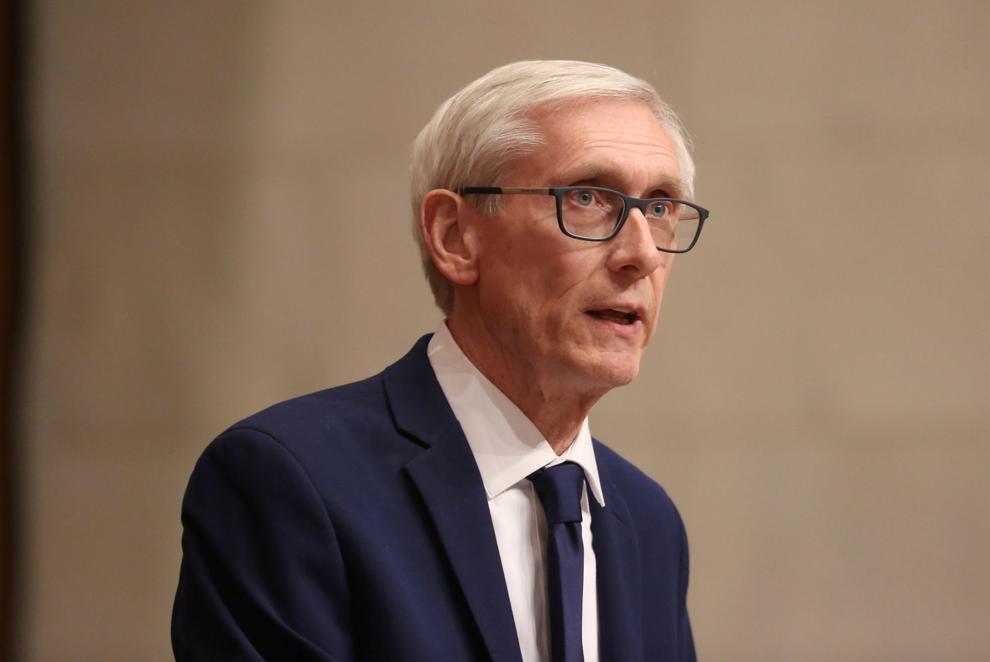 The DNR's policy board is scheduled to vote Tuesday on a scoping statement, a broad outline of the proposed rule. Approval of the statement would allow the agency to develop detailed rules, a 30-month process that would ultimately require approval from the Legislature.
The DNR's current rules, adopted in 2002 and twice revised, contain statewide "performance standards" — regulations on the use of manure and fertilizer designed to meet surface and groundwater standards.
The agency is now proposing targeted standards that would go above and beyond the statewide regulations in sensitive areas where thin topsoil layers or porous bedrock leave groundwater vulnerable to contamination.
The targeted standards are modeled on restrictions adopted last year for 15 northeastern counties that were designed to keep biological pathogens, such as E. coli, out of well water.
"It's a really important opportunity for the first time in a very long time to make a concrete and directed, targeted effort to address nitrate contamination," said Scott Laeser, water program director for Clean Wisconsin.

Widespread contamination
Nitrate, which is associated with multiple ailments and can be fatal to infants, is Wisconsin's most widespread groundwater contaminant and is increasing in extent and severity, according to a 2018 legislative report from the state's Groundwater Coordinating Council.
About 1.7 million people in Wisconsin rely on private wells for drinking water, and the Department of Health Services estimates at least 1 in 10 Wisconsin wells has high levels of nitrate, which is considered hazardous, especially for pregnant women and infants.
Farm fertilizer and manure are the main sources of nitrate pollution found in thousands of drinking water wells, though faulty septic systems can also contribute to the problem.
Willett doesn't know who spread manure on the fields near her home, but can't come up with any other explanation for the contamination.
"There's nothing different other than all the manure," she said.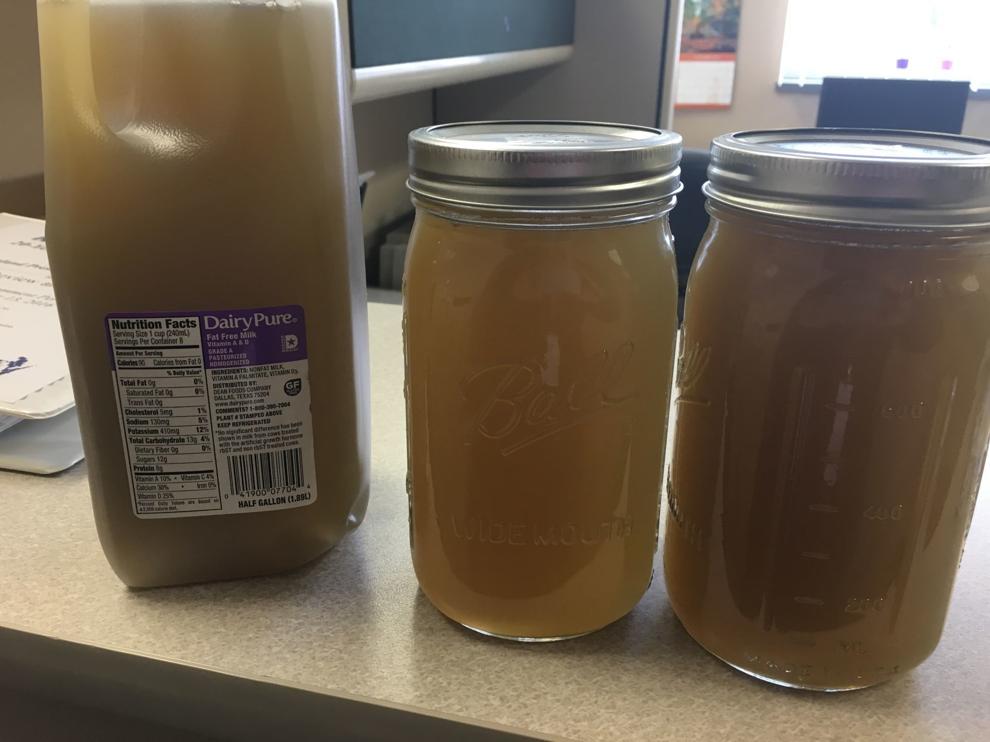 Nitrate contamination has affected other wells near Green Lake. One couple who live near Rosendale said they have relied on bottled water since discovering their well had nitrate concentrations over twice the federal standard.
Other regions have also shown signs of vulnerability, including the southwest and northeast corners.
One in three tested wells in Kewaunee County in 2015 had unsafe levels of nitrate and bacteria. A study of private wells in Iowa, Grant and Lafayette counties found that 42% exceeded federal standards for bacteria or nitrate.
The proposed rules have garnered wide public support. Of the 92 comments submitted, all but seven favor crafting new rules.
Donna Swanson said she hasn't tested her water since the state licensed a 1,700-cow dairy operation about a mile from her home in rural Platteville, but she worries about the manure spread on three sides of her property.
Swanson said she'd rather not have to buy a filtration system, which she said might not even take out all the contaminants.
"My feeling is really people shouldn't have to be dealing with it at that end but dealing with it at the source," she said.
Opposition from big ag
The rules have drawn opposition from the agriculture industry, whose trade groups have asked the Natural Resources Board to deny approval of the scoping statement.
Industry representatives, including the Dairy Business Association and Wisconsin Manufacturers & Commerce, say the DNR has not identified any impaired waters and hasn't demonstrated that current standards have been implemented.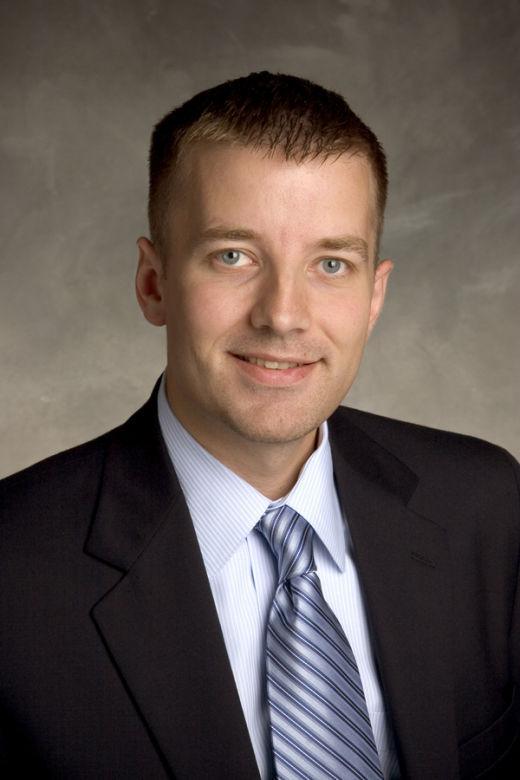 "We think the rules are premature for a variety of reasons," said Scott Manley, vice president of government relations for WMC, the state's business lobby.
Manley said the DNR doesn't have enough data to show where the contamination is coming from, and the agency has focused on industrial-scale farms, known as confined animal feeding operations (or CAFOs), while small to medium-sized farms go largely unregulated.
"There's nothing in the scope statement to indicate they're going to do anything other than regulate CAFOs," Manley said.
But David Shorr, a Stevens Point city council member and chairman of the Wisconsin Democratic Party's environmental caucus, said the issue has been miscast as a battle between farmers and environmentalists by powerful interests who are using farmers as "a political shield" to provide cover for a few bad actors.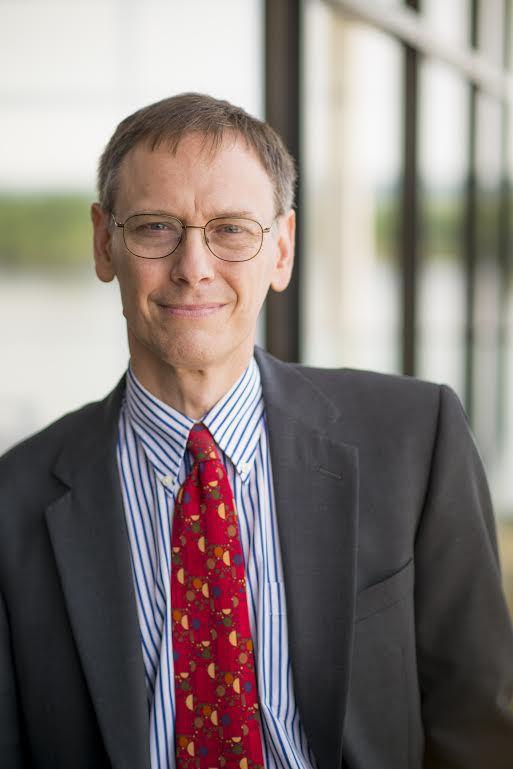 "The real problem doesn't come from the vast majority of dairy farms or hog farms," he said. "The bad actors hide behind the good ones."
Willett, who grew up on a small dairy in Columbia County, said she's not against farming and understands manure is part of the deal.
"Farming is a love," she said. "I'm just concerned about how things are being run."
Costs for action, inaction
Industry representatives have also expressed concerns about the cost of compliance for farms that might have to buy or rent additional land to put manure on.
"Whenever there's new regulations, new costs go hand in hand with that," Manley said. "There's no doubt they will add costs, and that's a concern."
The DNR has estimated the total statewide economic impact of the rules would be between $50,000 and $5 million.
The rules come at a time when farmers are struggling with sagging milk prices and trade war tariffs as well as rapid consolidation. The state has lost more than 770 dairy farms this year alone, though the total number of cows is essentially the same.
"That's why the … rules are more important than ever," said Darin Von Ruden, a Westby dairy farmer and president of the Wisconsin Farmers Union, the one ag group in support of the rules.
"Cows are being more and more concentrated on smaller pieces of land," Von Ruden said. "Any time you have concentration — whether it's animals or chemicals or whatever — there's always higher risks of contamination."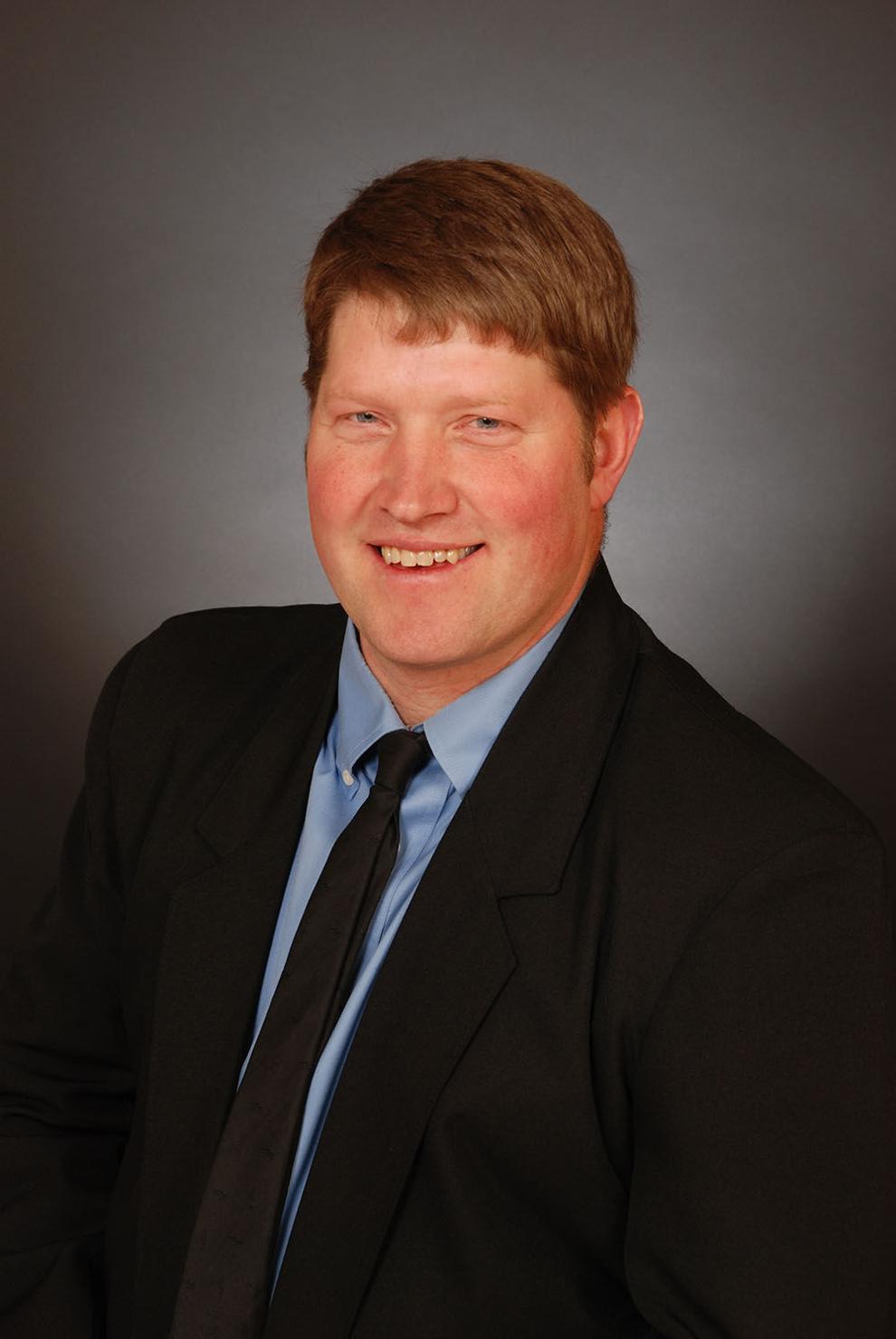 Supporters of the rules say there are also costs associated with inaction.
Clean Wisconsin, using a peer-reviewed model developed by the Environmental Working Group, estimates nitrate contamination lead to dozens of cases of premature birth and low birth weight each year as well as hundreds of cases of cancer.
Those ailments lead to tens of millions of dollars worth of medical bills, according to the group's estimates. Accounting for lost production, Clean Wisconsin says nitrate pollution could be costing Wisconsin residents as much as $195 million a year.
"Those costs are by no means one sided," Laeser said. "There are health costs we can quantify as well. There seems to be sometimes a sole focus on how much people are going to have to spend on addressing the pollution."