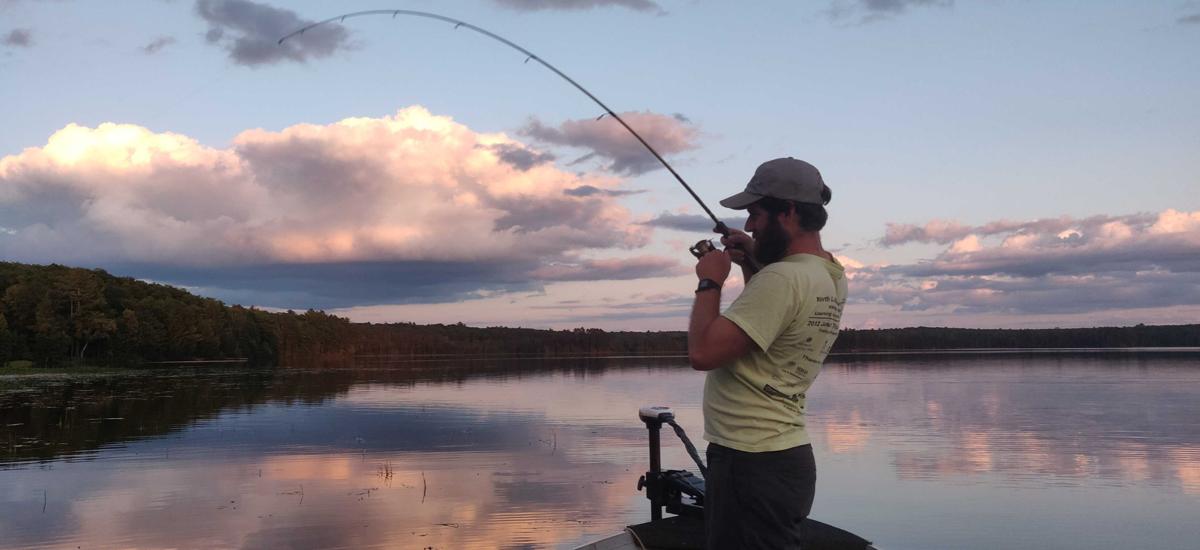 As Wisconsin anglers head out for Saturday's season opener, a new study suggests their luck at the lake may not reflect the number of fish in the water.
In an experiment done on a small lake in northern Wisconsin, researchers found that anglers continued catching bass even as the population dwindled.
"What comes out of the water is not always representative of what lies beneath the surface," said study co-author Chris Solomon, an aquatic ecologist at the Cary Institute of Ecosystem Studies in Millbrook, New York. "Even if the fish are biting, this doesn't mean there are many of them."
The phenomenon — known as hyperstability — is not new and has been blamed for the collapse of multiple fisheries, most famously the North Atlantic cod population off the coast of Newfoundland in the 1990s.
But the mechanisms have been less well understood.
For one, fish tend to congregate in their favorite habitat, such as along the shore. When the population is large, some fish will be edged out into other parts of the lake, sort of like a grocery store parking lot on a Sunday afternoon.
Meanwhile anglers, armed with ever-improving technology such as sonar and fish finders, have gotten better at catching fish. And as populations shrink, less-skilled anglers tend to give up while those who know where to look continue to bring in fish.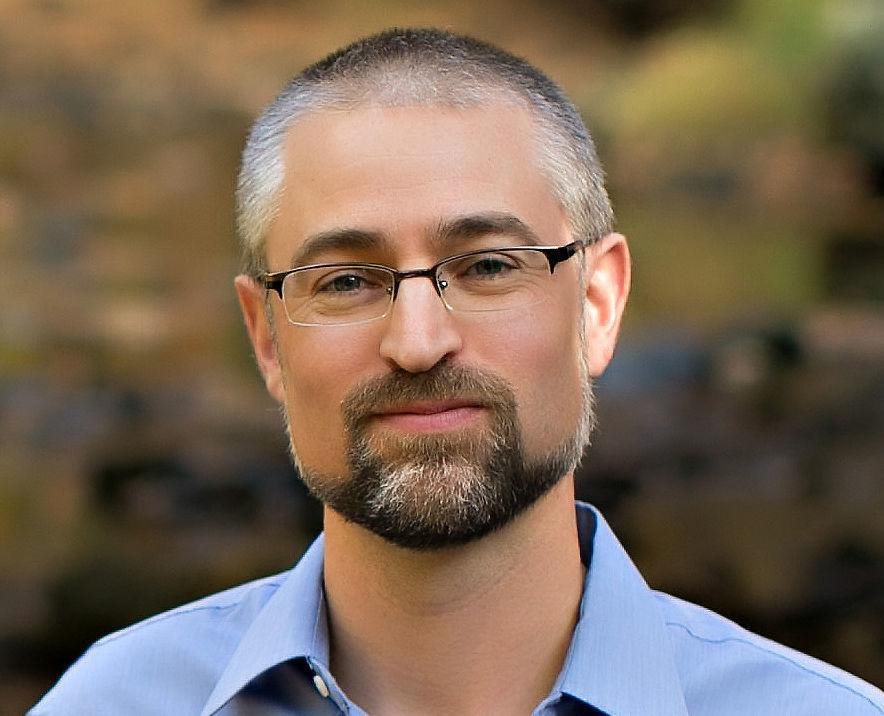 "If you just go to the spots near the entrance, they're always going to be full," Solomon said. "You keep catching fish like you did even as the population as a whole gets smaller."
Collin Dassow, a Ph.D. candidate at the University of Notre Dame and lead author of the study, said anglers don't get any signal the fish are in trouble "until it's too late."
In one of the first studies to examine the problem in a recreational fishery, Solomon and his fellow researchers found ways to control for skill by using a selected pool of anglers to fish for largemouth bass on two adjacent Vilas County lakes.
Using electrofishing — a process of stunning fish with small electric currents — they manipulated the bass population on Camp Lake, transferring some between the two basins of the 38-acre hourglass-shaped seepage north of Minoqua.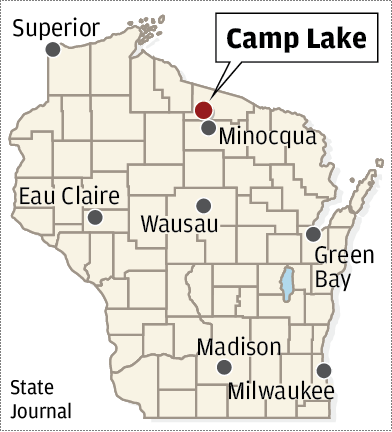 Once a week, three anglers would fish along the shore of one basin for two hours in the morning and two hours in the evening. Sometimes there would be more than 350 catchable-sized bass in the pool, other times as few as 25.
The anglers consistently caught 1.5 to 4 fish per hour until the population got below 75, at which point the catch rate fell to about 0.5 to 1.5 fish per angler-hour.
Solomon, who earned his PhD from UW-Madison, said northern Wisconsin, with its abundance of lakes and people who fish them, is a great place to do that type of study.
"Fisheries are culturally and economically important," he said. "And there's a great history of fishery science."
While the most recent study focused on bass, Solomon said hyperstability is an issue that also affects walleye.
The authors of that study said limits should be determined by the reproduction rate of the iconic trophy and dinner fish, whose populations have been declining for decades under the pressures of climate change, human development and competition from other game fish, such as largemouth bass.
Solomon said the study underscores the importance of good fish population data — based on surveys rather than just catch reports, which can mask underlying problems.
It also points to the need for conservation efforts — such as shorter fishing seasons or lower harvest limits — to protect vulnerable populations and ensure fishing opportunities for future generations.
"If you're looking at the data and not being careful — or if you're one of those skilled anglers — you don't really see the decline," Solomon said. "Despite the fact that your catch rates are good, the population could be in trouble."
Photos: Artist Sid Boyum's posters commemorating the fishing season openers
Photos: Artist Sid Boyum's posters commemorating the fishing season
1963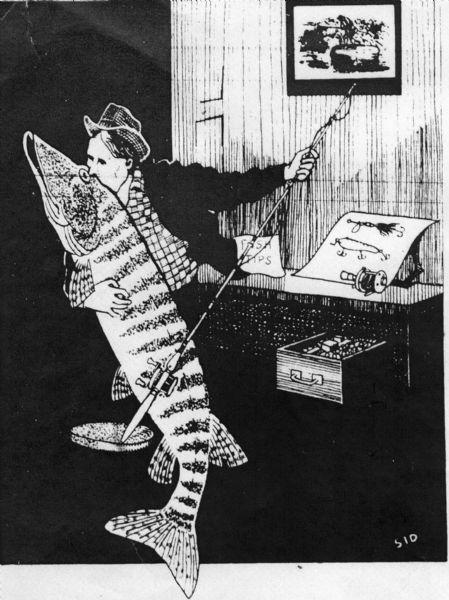 1964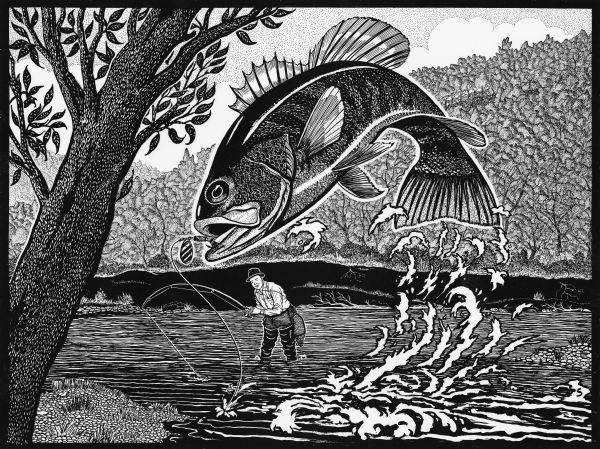 1965
1966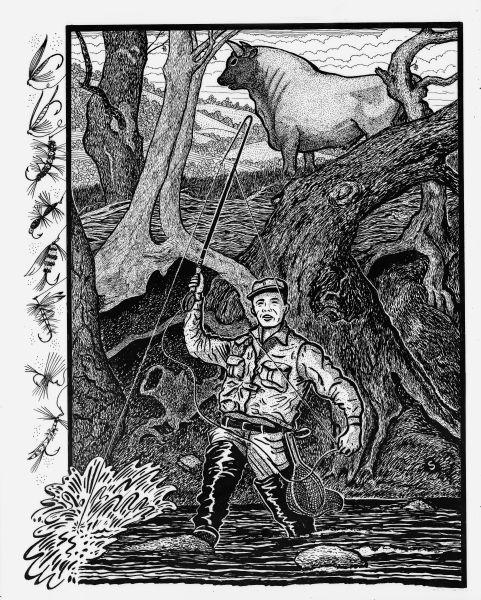 1967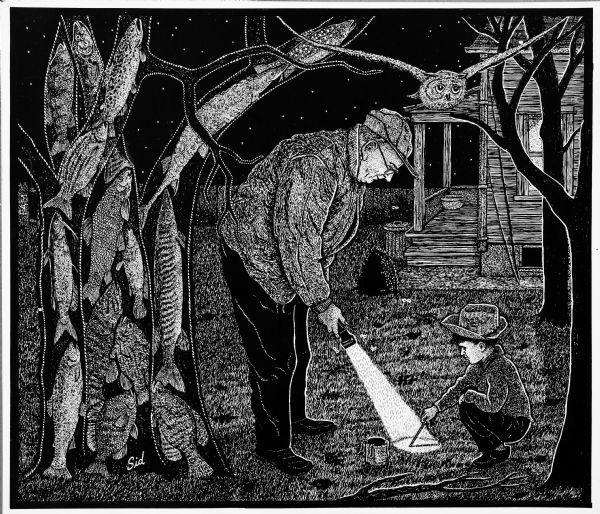 1968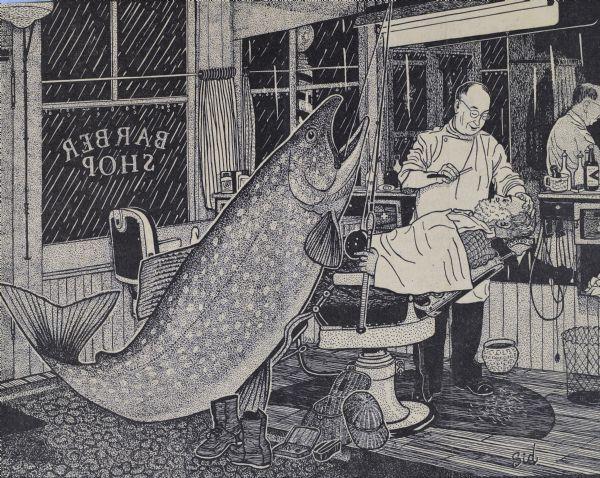 1969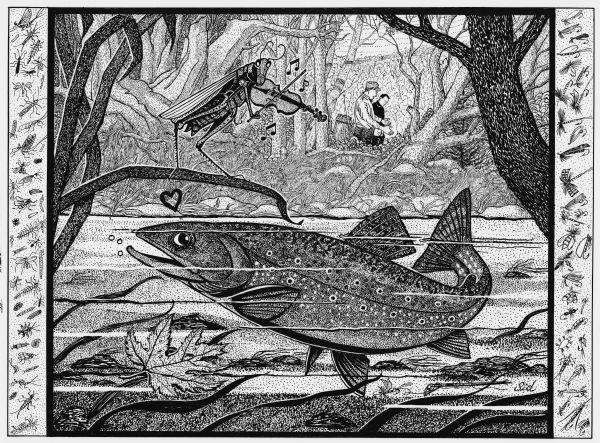 1970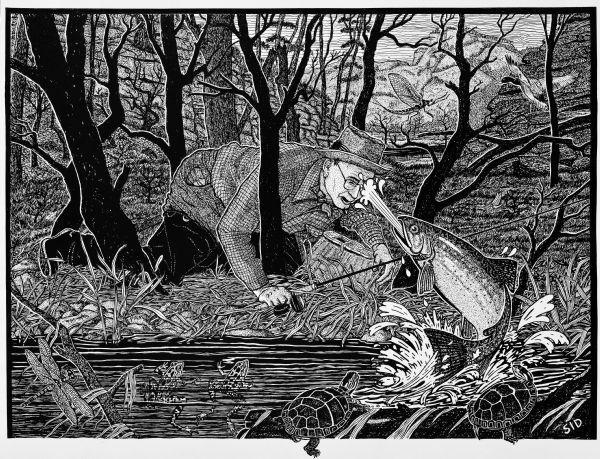 1971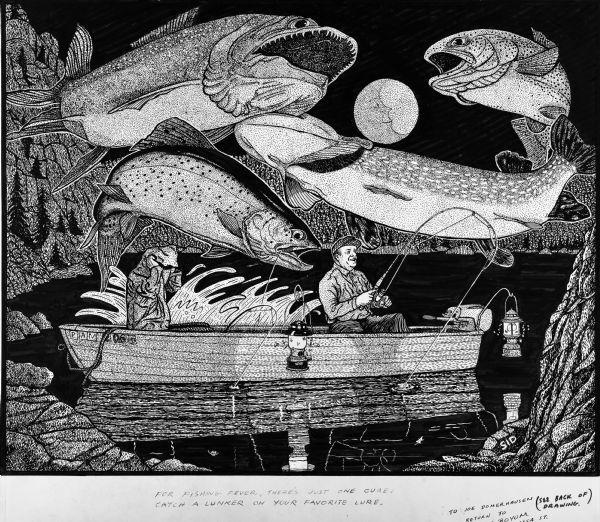 1972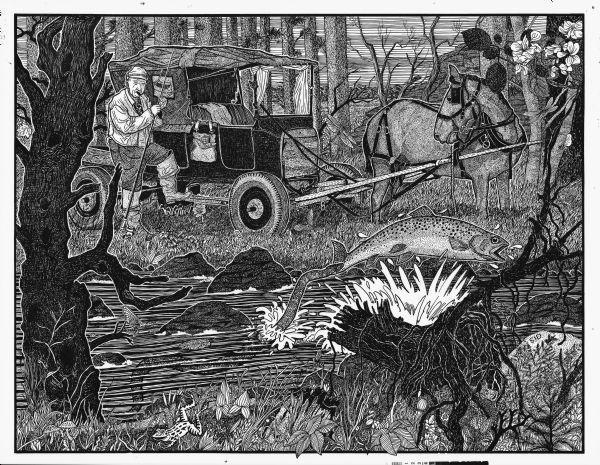 1973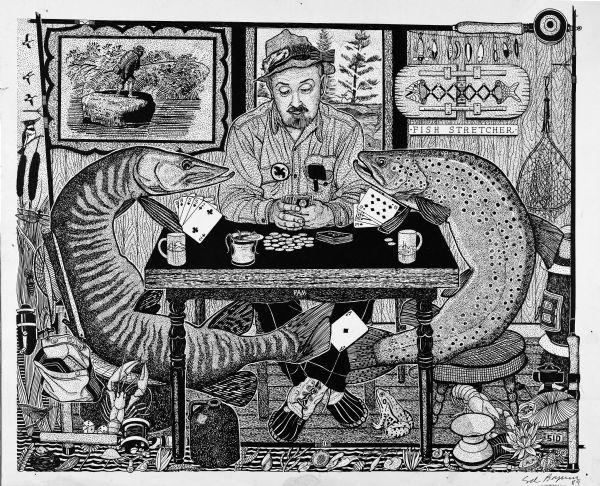 1974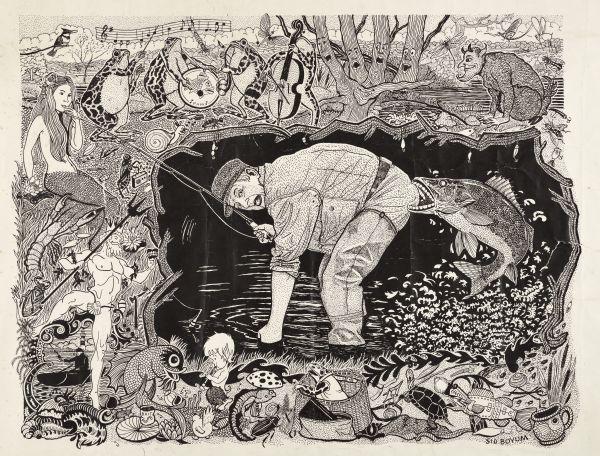 1975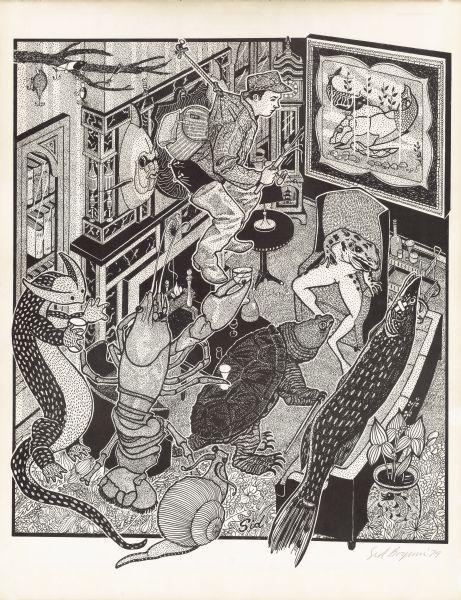 1976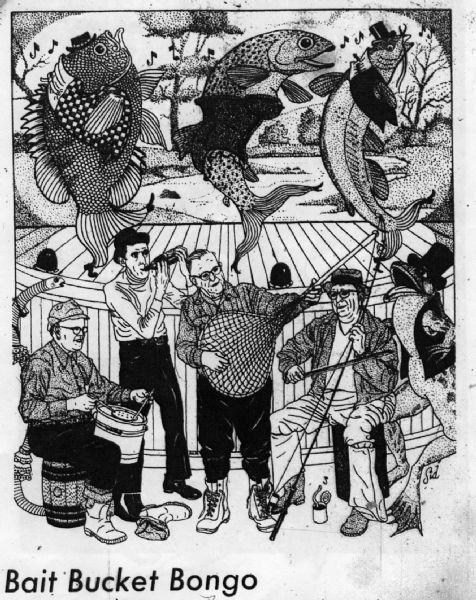 1980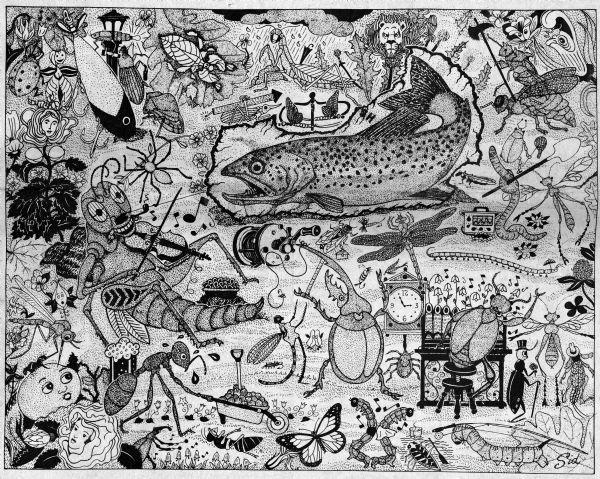 1981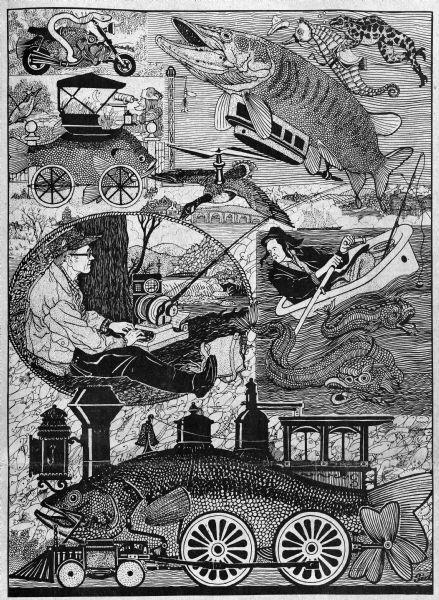 1982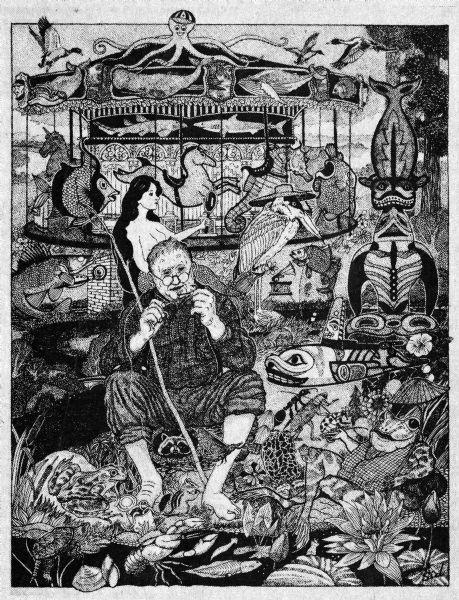 1984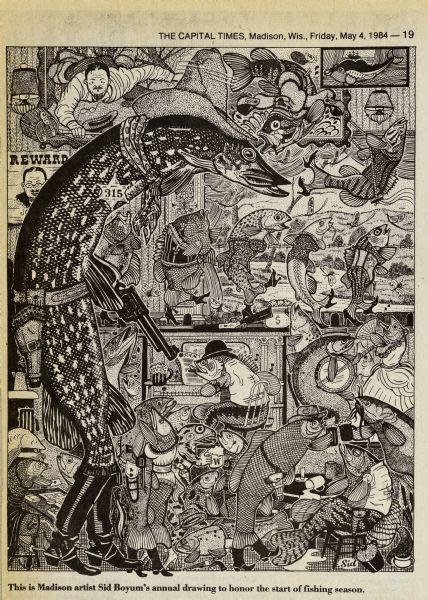 1985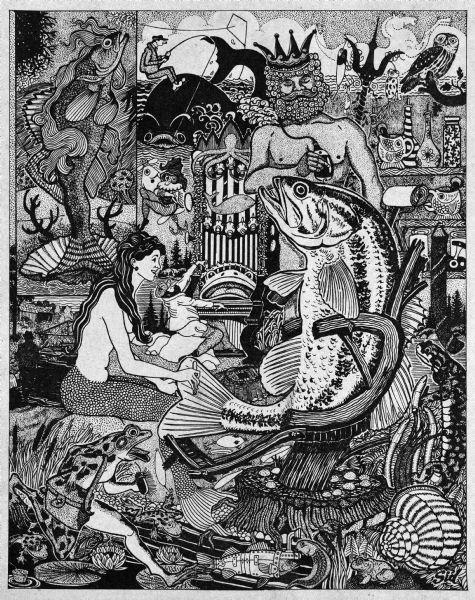 1986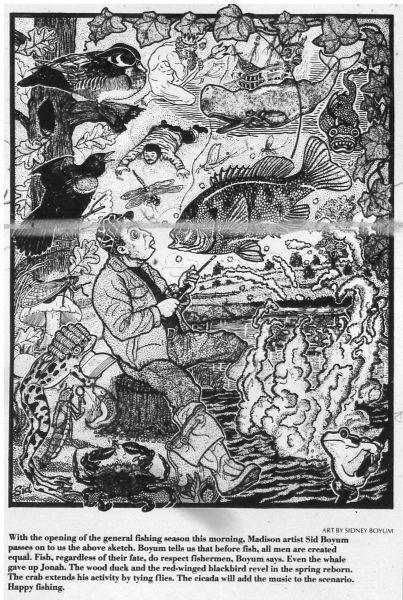 1987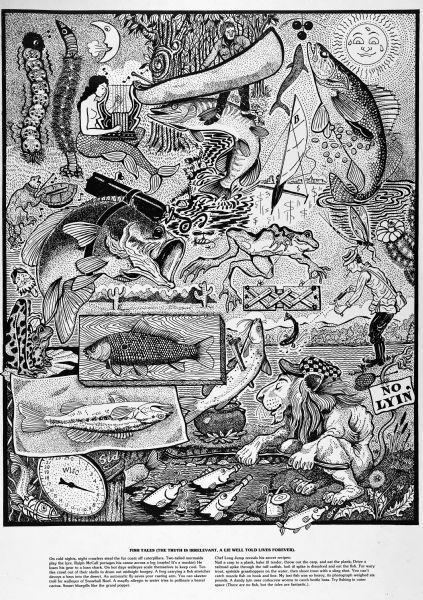 1988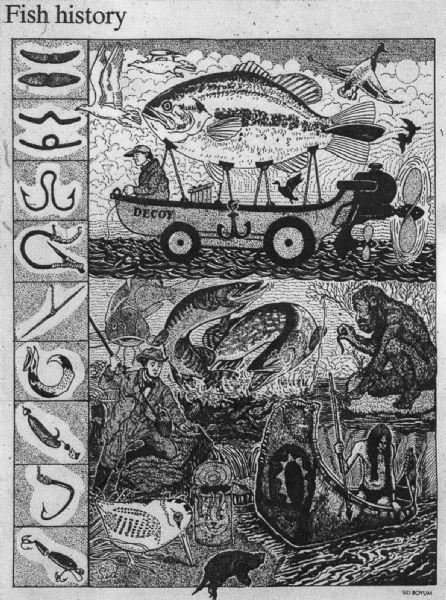 After many years of neglect, the 113-year-old Garver Feed Mill has been restored as a center for food and wellness businesses. Here's a look a…