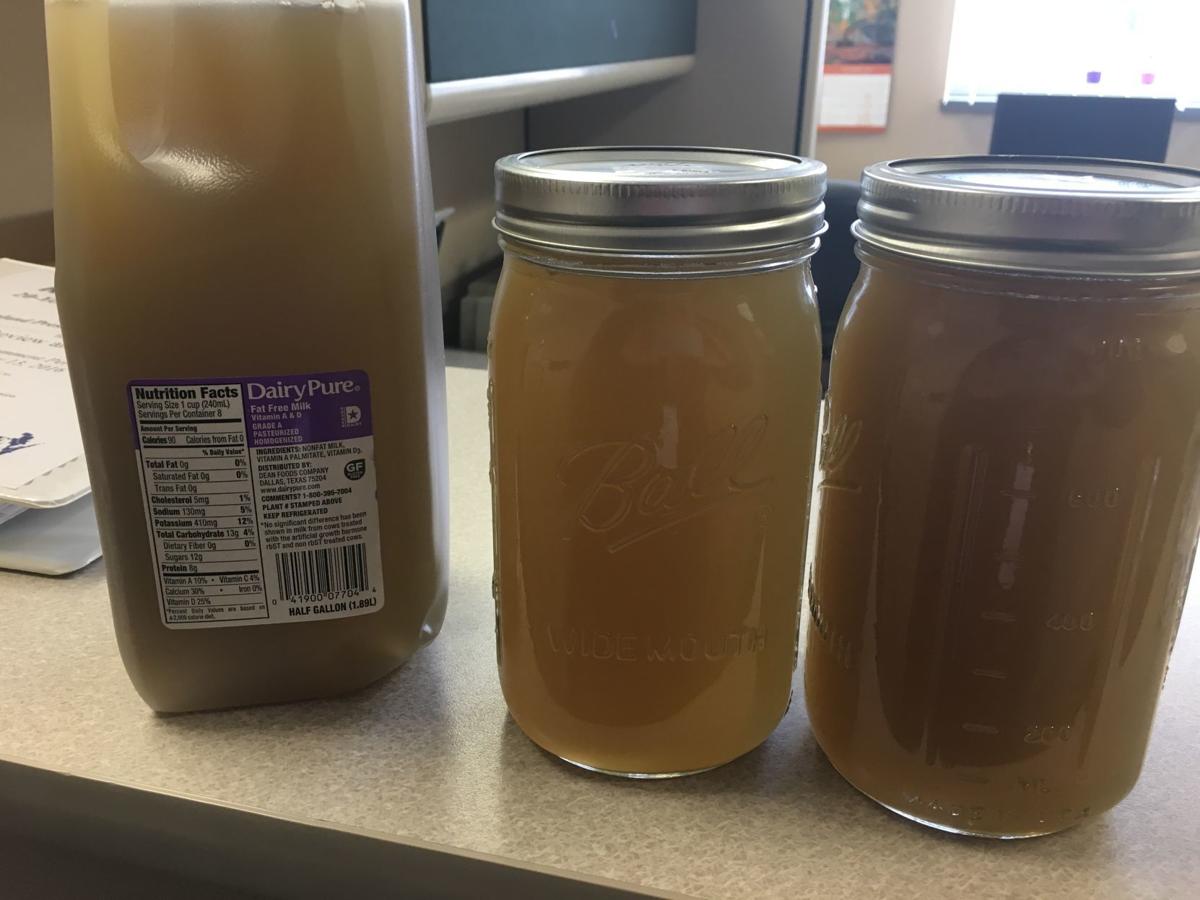 The most recent results from an ongoing, two-year study of private well water quality in three southwestern Wisconsin counties continue to show contamination from human and livestock waste and pathogens that in some cases can cause severe illness.
And if the study produces findings in line with a similar study in Kewaunee County from 2015 to 2017, new and better wells won't be enough to produce safer drinking water, one of the study's lead researchers said.
"You just can't construct yourself out of contamination," said Mark Borchardt, a microbiologist for the U.S. Agricultural Research Service.
Twenty-seven of 34 wells previously found to be contaminated turned up evidence of human or livestock fecal matter or both, according to samples taken in November as part of the Southwest Wisconsin Groundwater and Geology, or SWIGG, study of Grant, Iowa and Lafayette counties.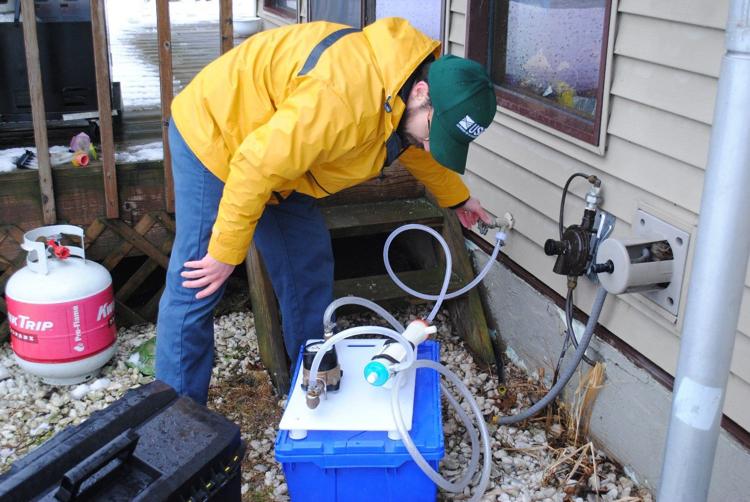 Samples taken a year ago showed 32 of 35 contaminated wells had signs of human or livestock feces or both, as did 25 of 34 contaminated wells sampled in August. Each set of sampled wells was different, but all were drawn from a subset of wells that had already tested positive for contamination out of a total of more than 800 wells tested in 2018 and 2019.
Like in many other parts of Wisconsin, the southwestern part of the state has areas where porous bedrock means livestock manure spread on farm fields and human waste from private septic systems can seep into the aquifers tapped for drinking water. In Grant, Iowa and Lafayette counties, some 44% of people get their water from private wells. Across the state, some 25% of residents rely on tap water that comes from private wells.
Borchardt said results from SWIGG so far suggest that contamination from septic systems remains fairly constant over time, but that contamination from manure varies, with greater levels found in the spring, when farmers are spreading it on their fields and rain and snow melt are recharging aquifers.
A breakdown of the viruses, parasites and bacteria found in the November samples includes Cryptosporidium, rotaviruses and salmonella and other bacteria. In 16 of the 34 wells, SWIGG scientists found pathogens associated with gastrointestinal illness in humans, but they cautioned that the threat they pose varies based on the specific pathogen, its concentration and the health of the person drinking the contaminated water. Thirteen and 19 of the wells in the April 2019 and August 2019 samples, respectively, had such pathogens.
More broadly, samples taken from 301 wells in November 2018 and from 539 wells in April 2019 showed 42% and 27% of them, respectively, were contaminated with coliform bacteria found in feces or levels of nitrate above recommended health standards. Nitrate from fertilizer and animal or human waste is one of the most common contaminants in Wisconsin groundwater and can be especially hazardous to pregnant women and infants.
Samples taken as part of the Kewaunee County study showed that nitrate and coliform contamination of private wells was more prevalent in areas with shallower bedrock that were closer to farm fields. The study also found that the condition of private wells generally had little effect on whether the water they were drawing was contaminated.
SWIGG researchers plan to issue one more set of test results for samples taken in early March from another set of contaminated wells. A final report on the study is expected by the end of the year, and Borchardt anticipates there will be public forums in the region to explain it.
The researchers' aim is to provide information about the makeup of the contamination, as well as how much of it is coming from which sources, so that policymakers have the information to craft rules on, for example, farm setbacks and the density of septic systems in a region.
Wary of restrictions
Large agriculture and business interests and their Republican allies in state government have long been wary of additional restrictions aimed at keeping pathogens out of well water.
In February, two Republican lawmakers introduced a bill that would have revamped the process for regulating new or expanding farms by placing authority over future farm-siting rule changes in the hands of a new committee with a majority consisting of farm interest groups. The bill never came up for debate.
Bid to stifle reporting
Misleading or inaccurate reporting about results from last April's sampling of 35 contaminated wells spurred elected officials in Lafayette and Iowa counties last year to try to clamp down on how news media reported future results and to sanction elected officials who shared results.
An initial report in the Milwaukee Journal Sentinel in August did not make clear that wells found to contain contaminants had been previously flagged as tainted. The error was compounded when The Associated Press reported that "the majority of private wells in southwestern Wisconsin" were polluted. A Wisconsin State Journal version of that story was later corrected, and the Journal Sentinel article was later clarified.
A resolution introduced in Lafayette County in November threatened reporters with prosecution if they failed to report press releases on water quality results in their entirety and threatened elected officials with censure for intentionally "distorting information" and speaking to the press without authorization.
Days later, the county's Land Conservation Committee and County Board removed the language, which drew widespread condemnation from open-government advocates and others who said it was likely illegal, unenforceable and unconstitutional.
Lafayette County officials at the time refused to say where the resolution originated, but documents released the next month in response to a request under the state's public records law showed the resolution originated with Iowa County Board chairman John Meyers and Lafayette County Board chairman Jack Sauer.
Be the first to know
Get local news delivered to your inbox!