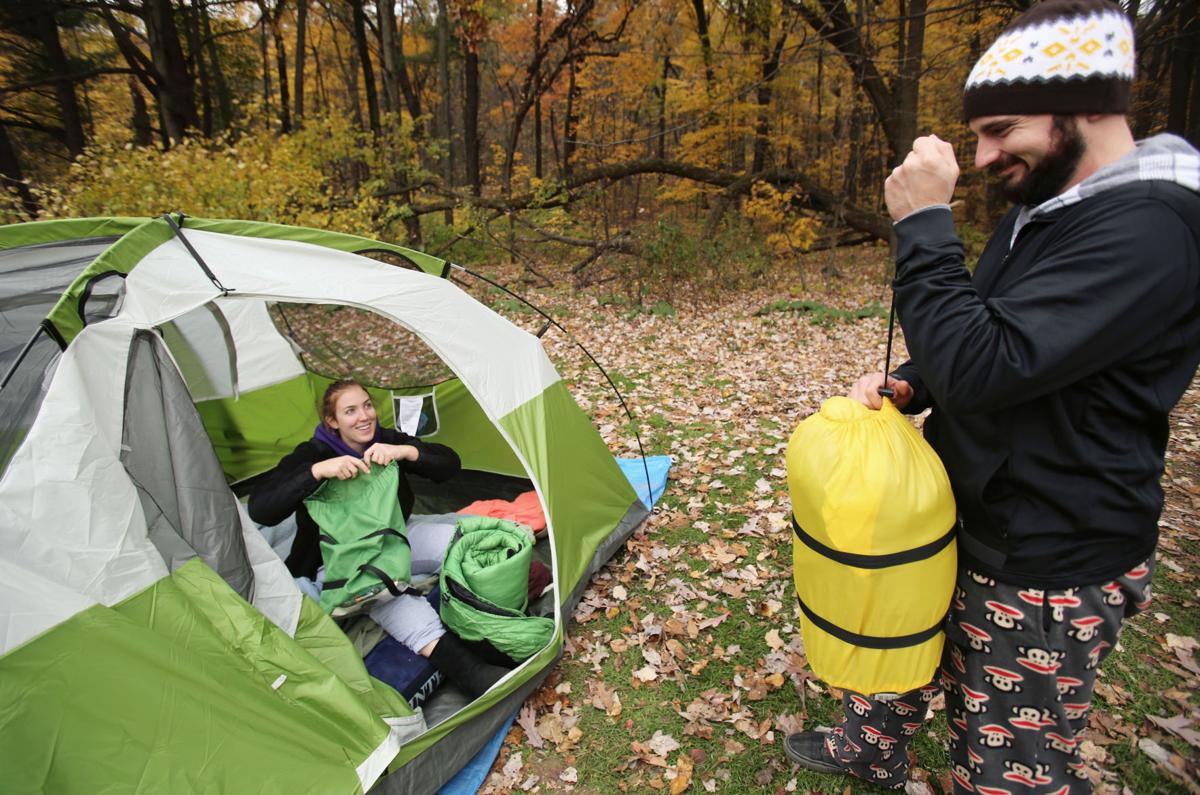 The private fundraising group that supports the Wisconsin parks system said rising admissions and camping fees and deteriorating park facilities could drive people away from the state's popular outdoor recreational properties if elected officials don't restore tax support they stripped from the system two years ago.
It's been troubling to hear increasing complaints from park visitors about upkeep of trails and maintenance of park buildings, said Bill Zager, president of Friends of Wisconsin State Parks, an umbrella group for hundreds of volunteers at more than 80 recreation sites.
"If park users have a good experience, they are going to have fun and they are going to come back, but if they don't have fun, they may not be back," Zager said Tuesday, a day before Walker was to unveil his first state budget proposal since all tax support was withdrawn from the parks two years ago.
The parks system now faces an annual $1.4 million budget hole and an array of options for further fee increases like the ones Walker and the Legislature approved in the 2015-17 budget.
Unusually good weekend weather and other factors contributed to better than average attendance at state parks in 2016 after a record year in 2015, but fees can't keep increasing indefinitely without reaching a point where they discourage park visitors and the parks start losing revenue, Zager said.
"Where that tipping point is, we don't know, and we don't want to find out," Zager said.
Complaints about cleanliness of bathrooms and shower facilities are concerning, as are reports that small repairs are being postponed, raising the possibility that they will turn into much more costly problems, Zager said.
DNR spokesman Jim Dick said the state has spent more than $15 million since 2011 making repairs to ensure visitor health and safety, and many other projects have been completed or are underway to improve and expand park facilities.
Dick didn't respond when asked if the DNR was satisfied that the parks were adequately funded or that enough preventive maintenance was being done.
Even before the withdrawal of $4.7 million in tax support — nearly 28 percent of the $16.7 million state parks budget — parks staffing was in decline.
From 2011 through 2016, full-time equivalent parks staffing fell to 148 from 168, and during that period the DNR left between 21 percent and 25 percent of those positions vacant.
Other states that operate parks without tax revenue use another revenue source such as lottery receipts, said Mike McFadzen, policy chair for the friends group.
DNR secretary Cathy Stepp said two years ago her staff would seek private donations and corporate sponsors to help fill in the gap, but no donors have been announced.
Friends groups have raised about $100 million over the last two decades and donated thousands of hours of time, McFadzen said.
FWSP has hired a fundraising consultant and it plans to hire a paid director because the DNR is cutting back on staff support to the group and the department wants the volunteer organization to raise more money from corporate donors, Zager said.
The friends group, however, opposes selling naming rights to park facilities, something Stepp has said her staff would explore.
State Sen. Jon Erpenbach, D-Middleton, and other Democratic members of the Legislature's budget committee said higher fees will soon price families out of parks — and commercializing natural areas will degrade them.
"Just the idea of 'Devil's Lake State Park brought to you by Menards' — it makes your stomach churn," Erpenbach said.