In an effort to confront its own racist origins and foster a more inclusive environment, the Sierra Club is taking a hard look at some of its most revered icons, including founder John Muir, namesake of the Wisconsin chapter.
In an essay posted to the group's website Wednesday, executive director Michael Brune said it's time to recognize the 128-year-old environmental organization's past and continued harms to Indigenous, Black and other people of color.
Vowing to give people from those backgrounds majority control of the leadership team and greater representation throughout the organization, Brune said "the systems of power that got us here will not enable the transformational change we need."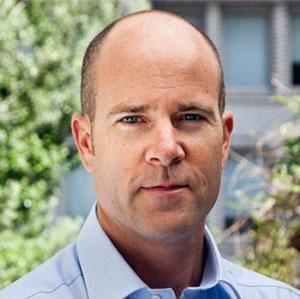 Brune also acknowledged a need to address the organization's roots as "a mountaineering club for middle- and upper-class white people who worked to preserve the wilderness they hiked through" — a wilderness that just a few decades earlier white settlers had taken from the native people who had inhabited and cared for the land for thousands of years.
"As defenders of Black life pull down Confederate monuments across the country, we must also take this moment to reexamine our past and our substantial role in perpetuating white supremacy," Brune wrote. "It's time to take down some of our own monuments, starting with some truth-telling about the Sierra Club's early history."
Foremost among those monuments is Muir.
Known as "the father of our national parks," Muir helped establish the conservation movement and shaped the way generations of people viewed the natural world. But he also disparaged Black and Native American people and kept company with white supremacists, including early Sierra Club board members who advocated forced sterilization of non-white and disabled people.
"As the most iconic figure in Sierra Club history, Muir's words and actions carry an especially heavy weight," Brune wrote. "They continue to hurt and alienate Indigenous people and people of color who come into contact with the Sierra Club."
Public comments on Brune's essay were split between those praising the move as long overdue and those accusing him of trying to "rewrite history."
Brune, who did not respond to a request for comment, has not called for changing the Wisconsin chapter's name.
Executive director Elizabeth Ward said the state chapter's board is scheduled to discuss the question on Saturday, though a name change would require a vote by the full chapter membership.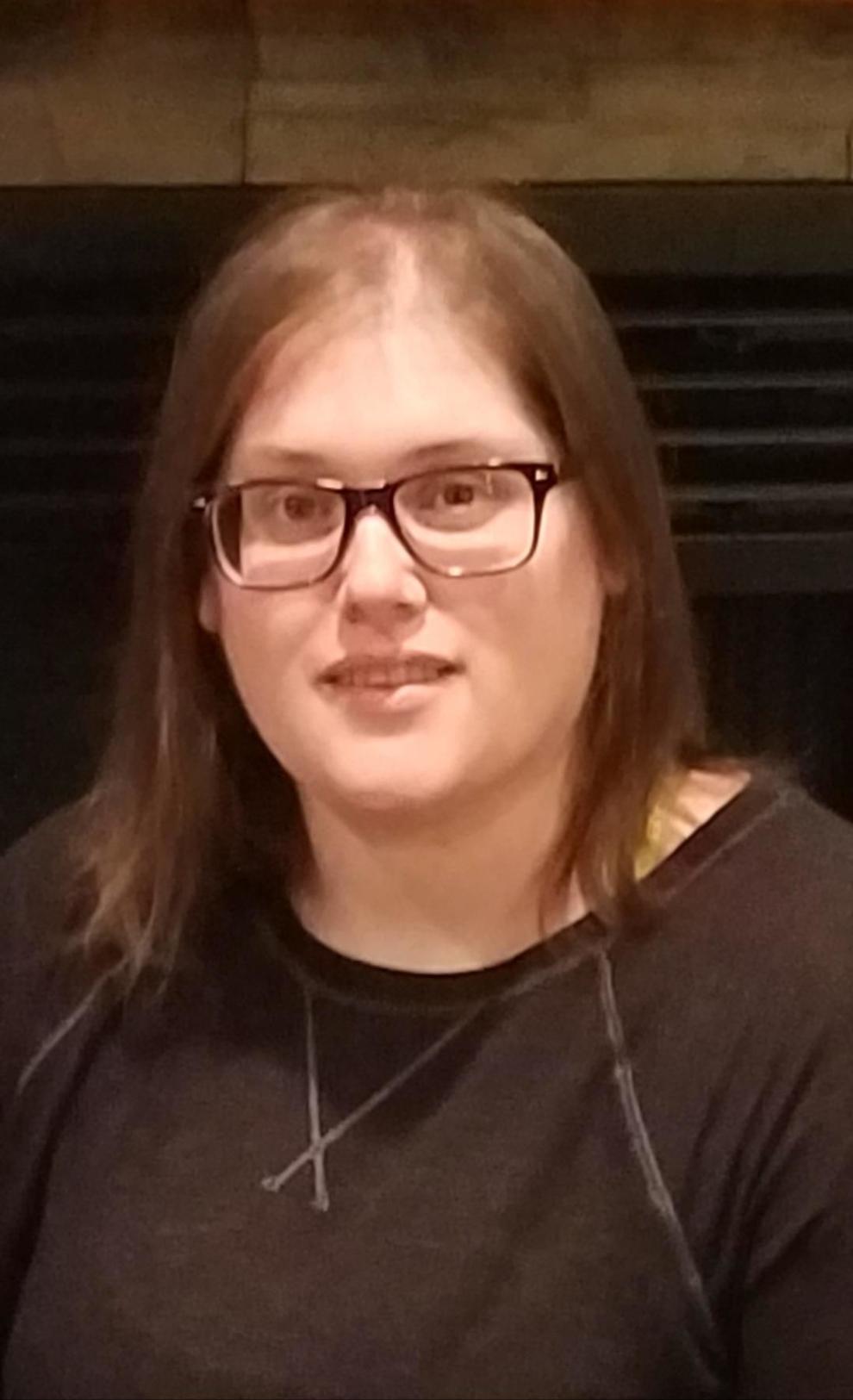 "Addressing John Muir's history has become part of our overarching journey to become more equitable," Ward said. "This conversation has been happening for over a year now."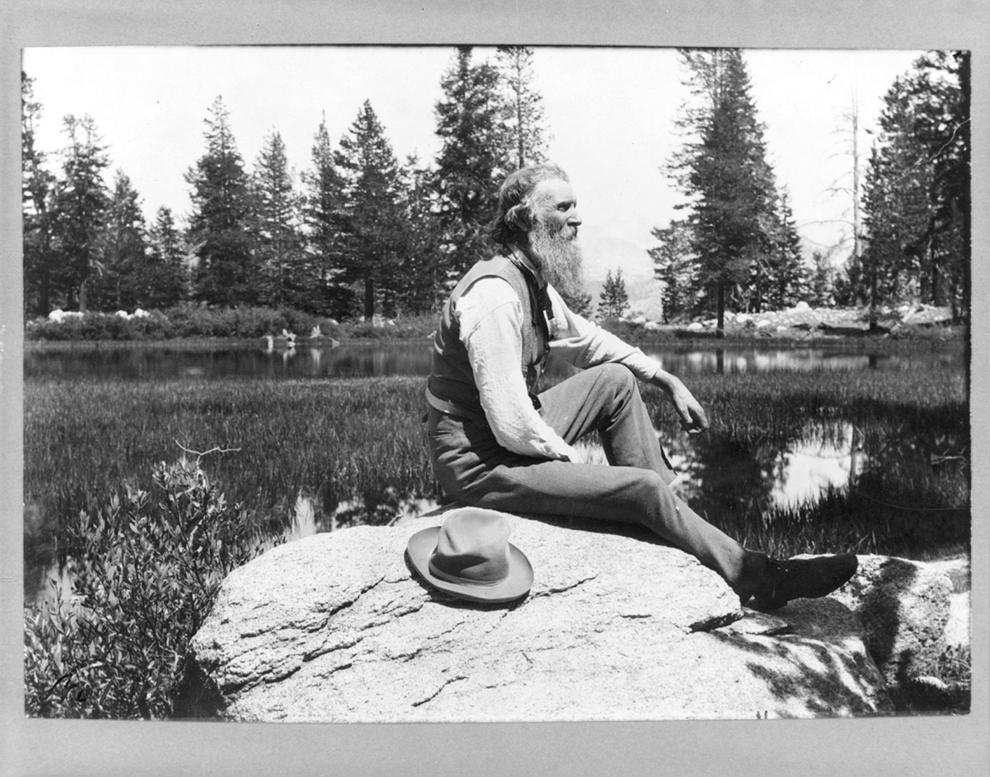 Muir enrolled in the University of Wisconsin in 1860 but left after three years to roam and eventually settled in California, where he wrote dozens of books and articles about his travels and naturalist philosophy and pushed for the creation of numerous national parks, including Yosemite, Sequoia and Grand Canyon.
In 1892, Muir and some followers founded the Sierra Club to "do something for wildness and make the mountains glad." He served as its president until his death in 1914.
Brune cites a 2016 essay on the website Atlas Obscura, which quotes Muir calling Native Americans "dirty," "garrulous as jays," "superstitious" and "lazy" and describing Cherokee homes as "the uncouth transitionist … wigwams of savages."
The article goes on to quote Muir writing, "Birds make nests and nearly all beasts make some kind of bed for their young, but these negroes [sic] allow their younglings to lie nestless and naked in the dirt."
While Muir spoke disparagingly of Indians, the greater problem is that he largely ignored them, said Paul Robbins, dean of the Nelson Institute for Environmental Studies at UW-Madison.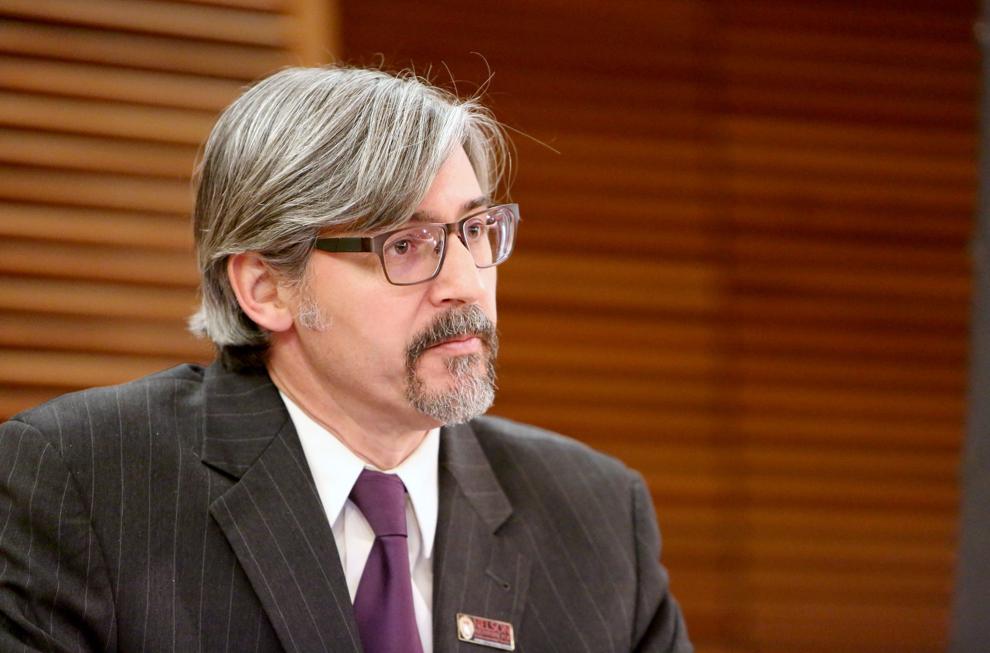 Robbins said Muir was "using the same playbook as everyone else was working from" at the time, but that the Sierra Club was founded on the premise of preserving "sacred spaces" devoid of the people who previously inhabited them.
"White environmentalism renders Indians invisible because it has to make wilderness," Robbins said. "You can't have wilderness if you have people."
Photos: Look back at Madison's 'Forward' statue through the years
Photos: Look back at Madison's 'Forward' statue through the years as protesters down Capitol Square replica
Shaping 'Forward'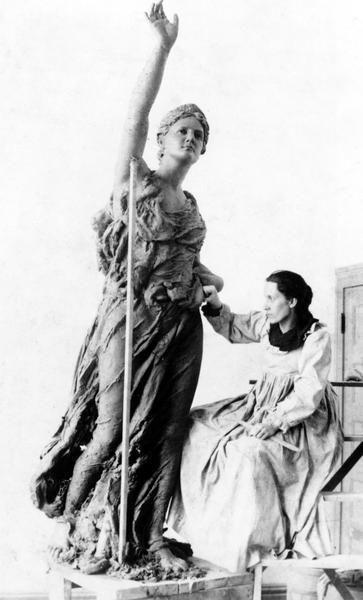 Standing tall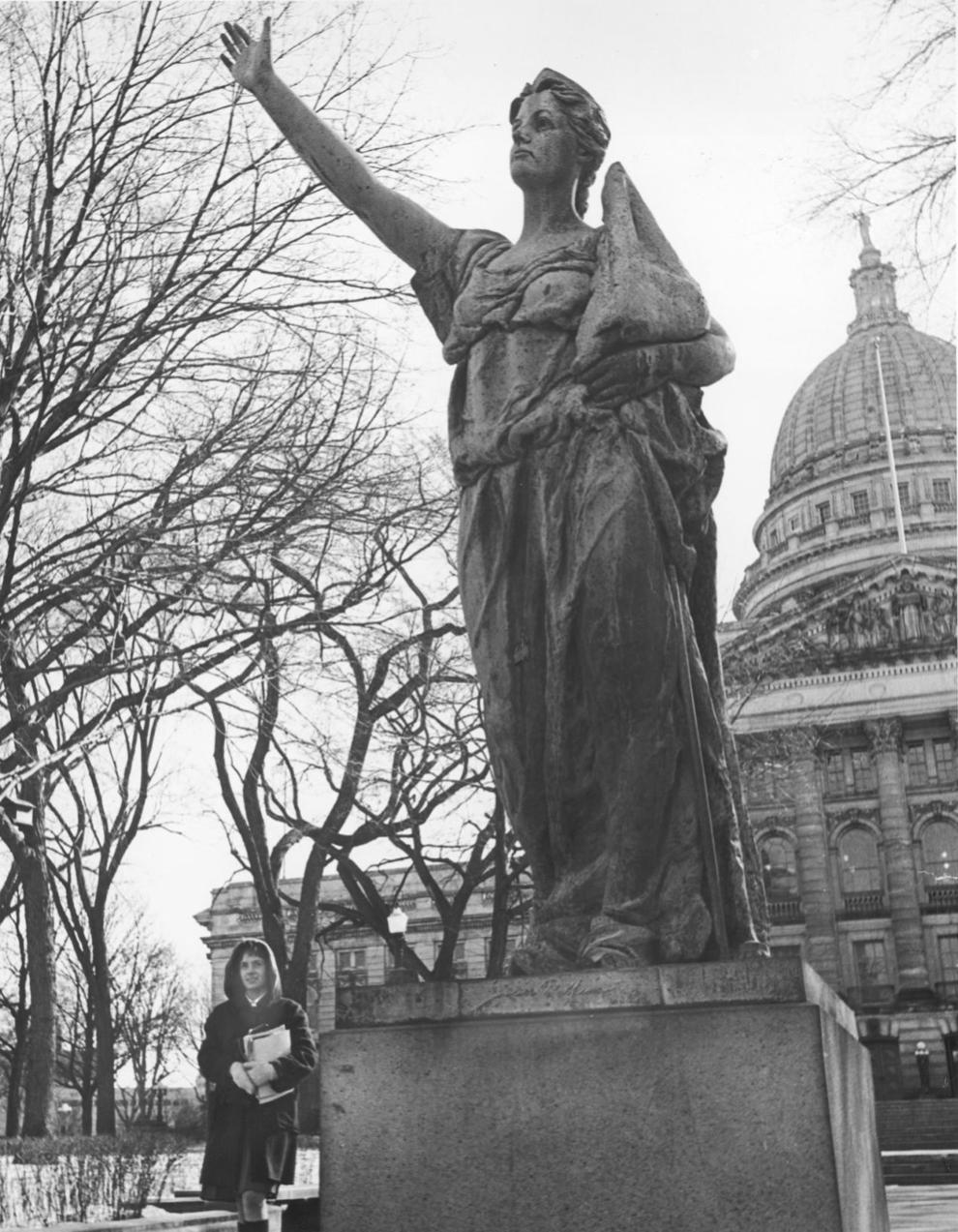 Original location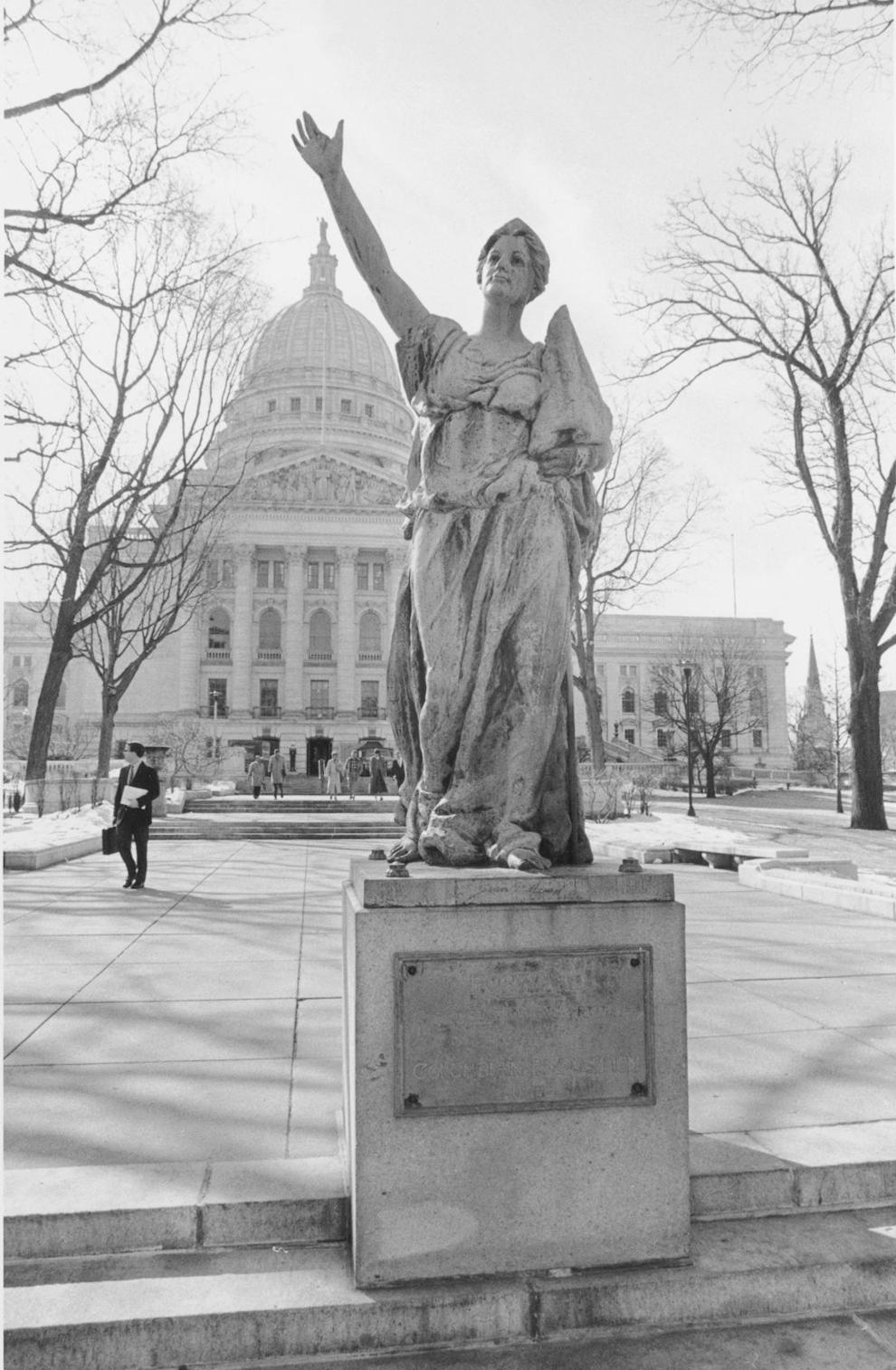 Standing with women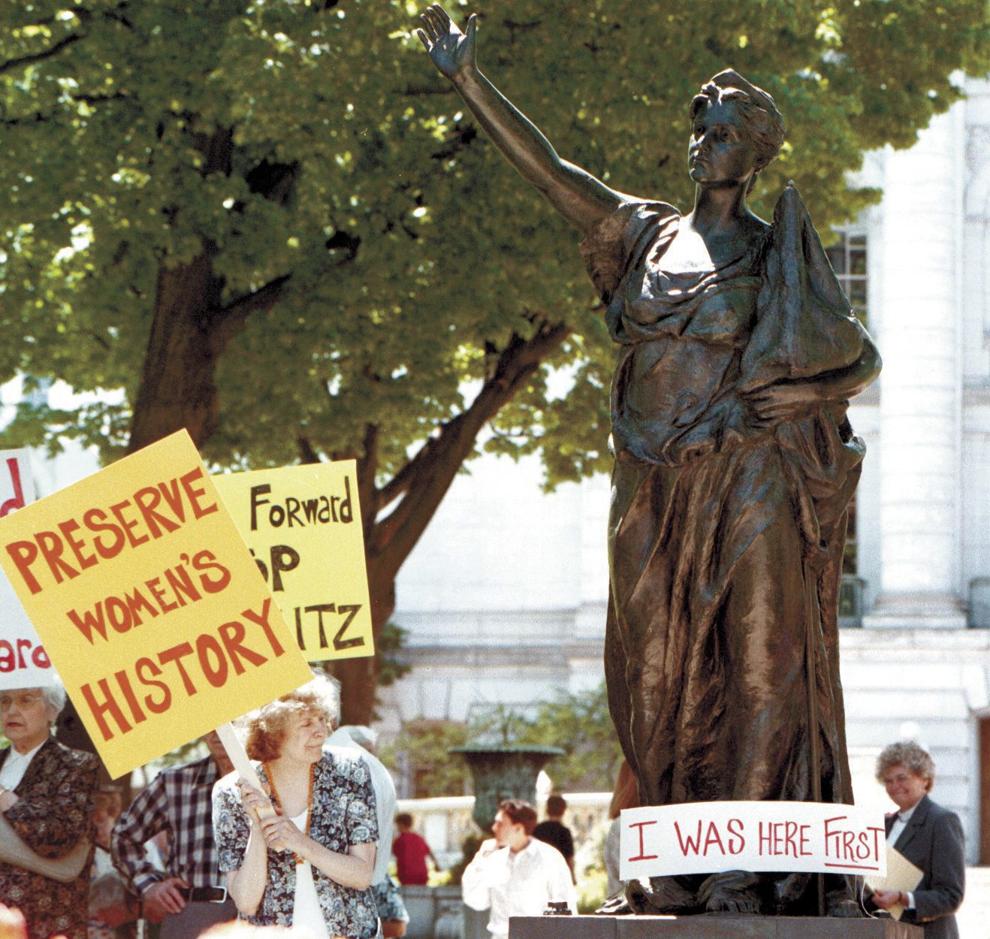 Escaping the elements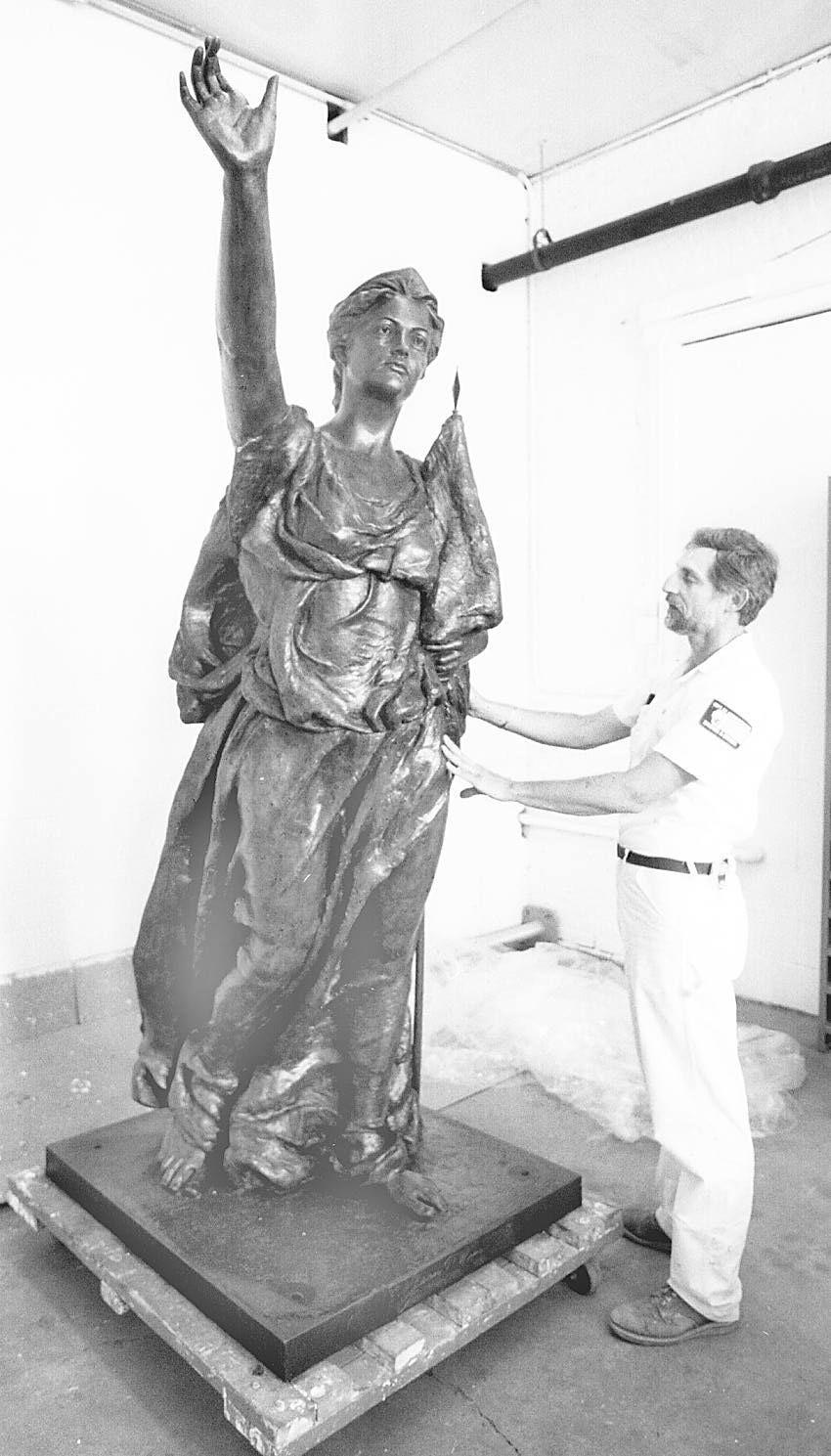 Adding a fresh coat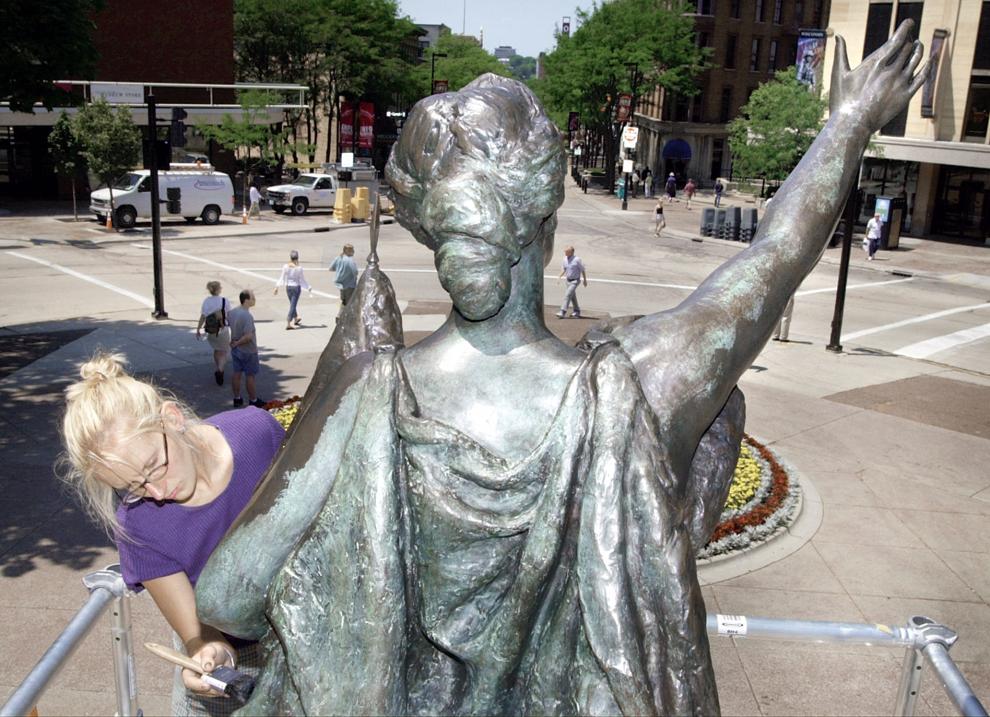 Braving the snow
Showing solidarity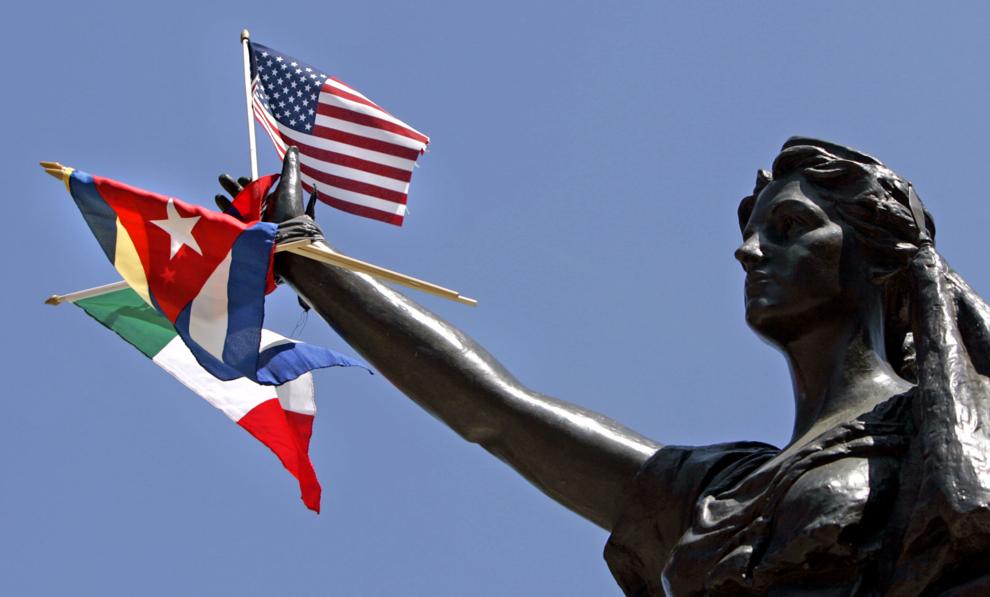 Recognizing love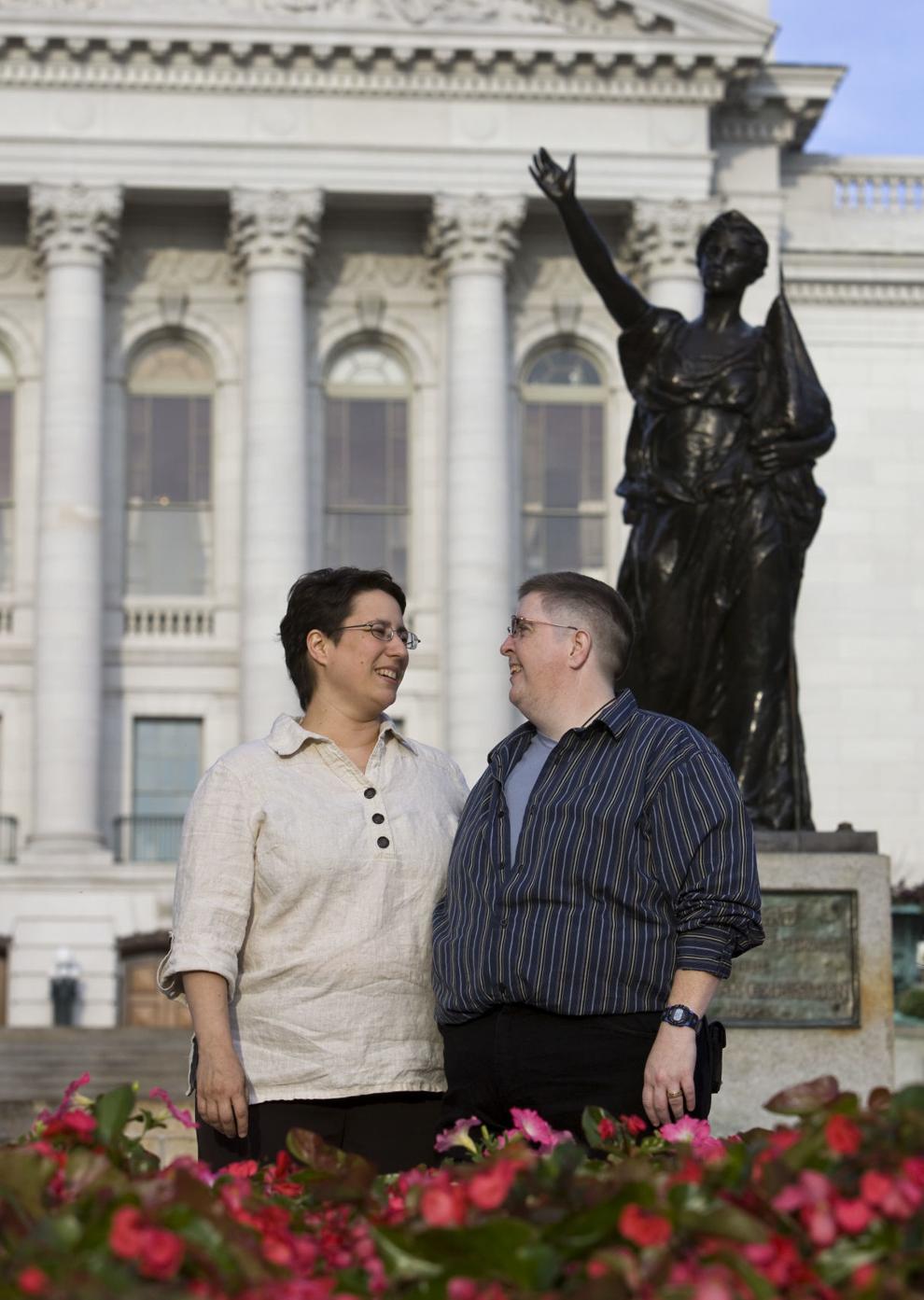 Blindfolded in protest
Blindfolded in protest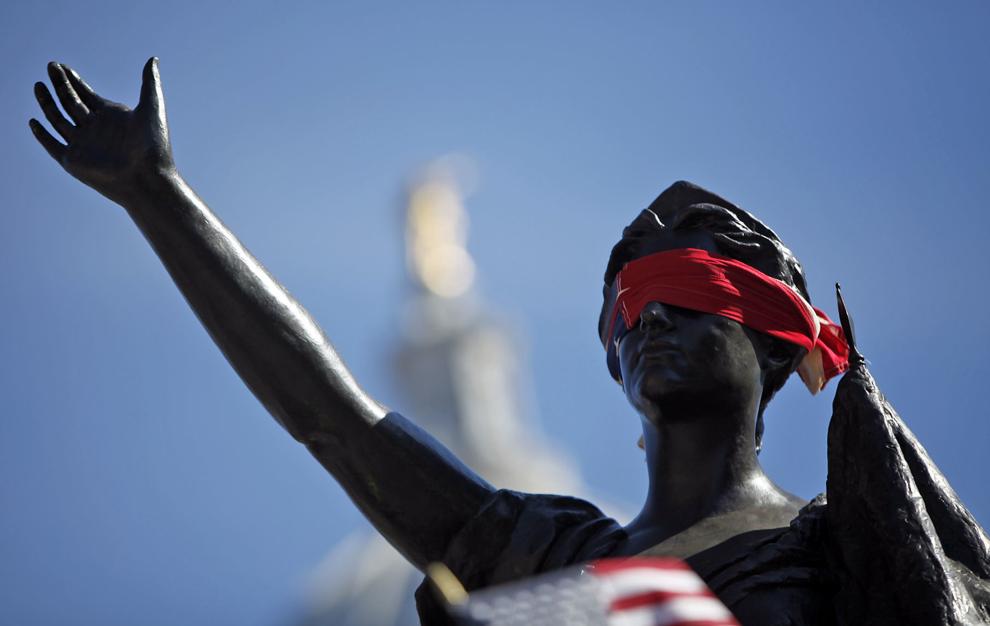 Digging in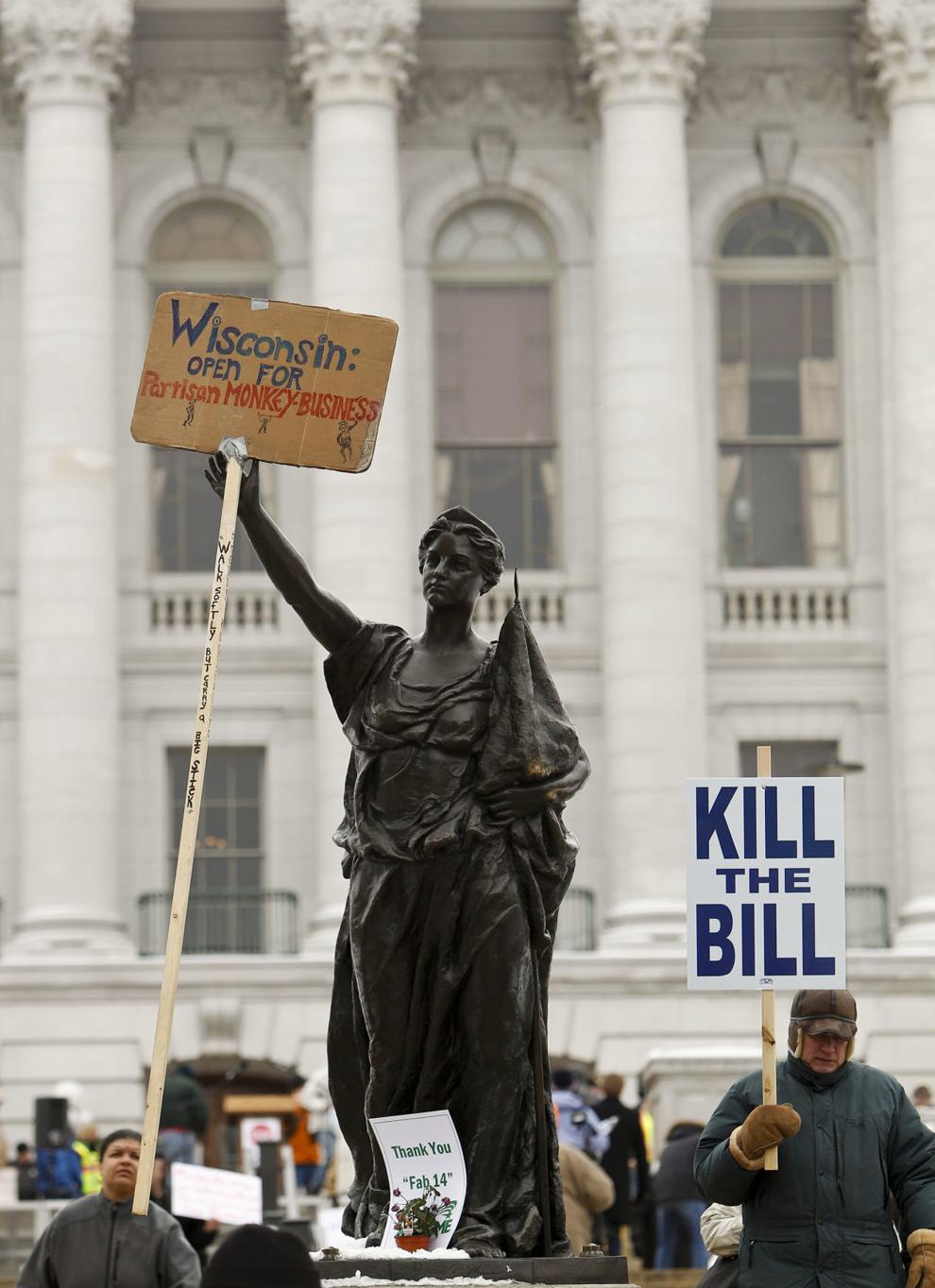 'For Sale'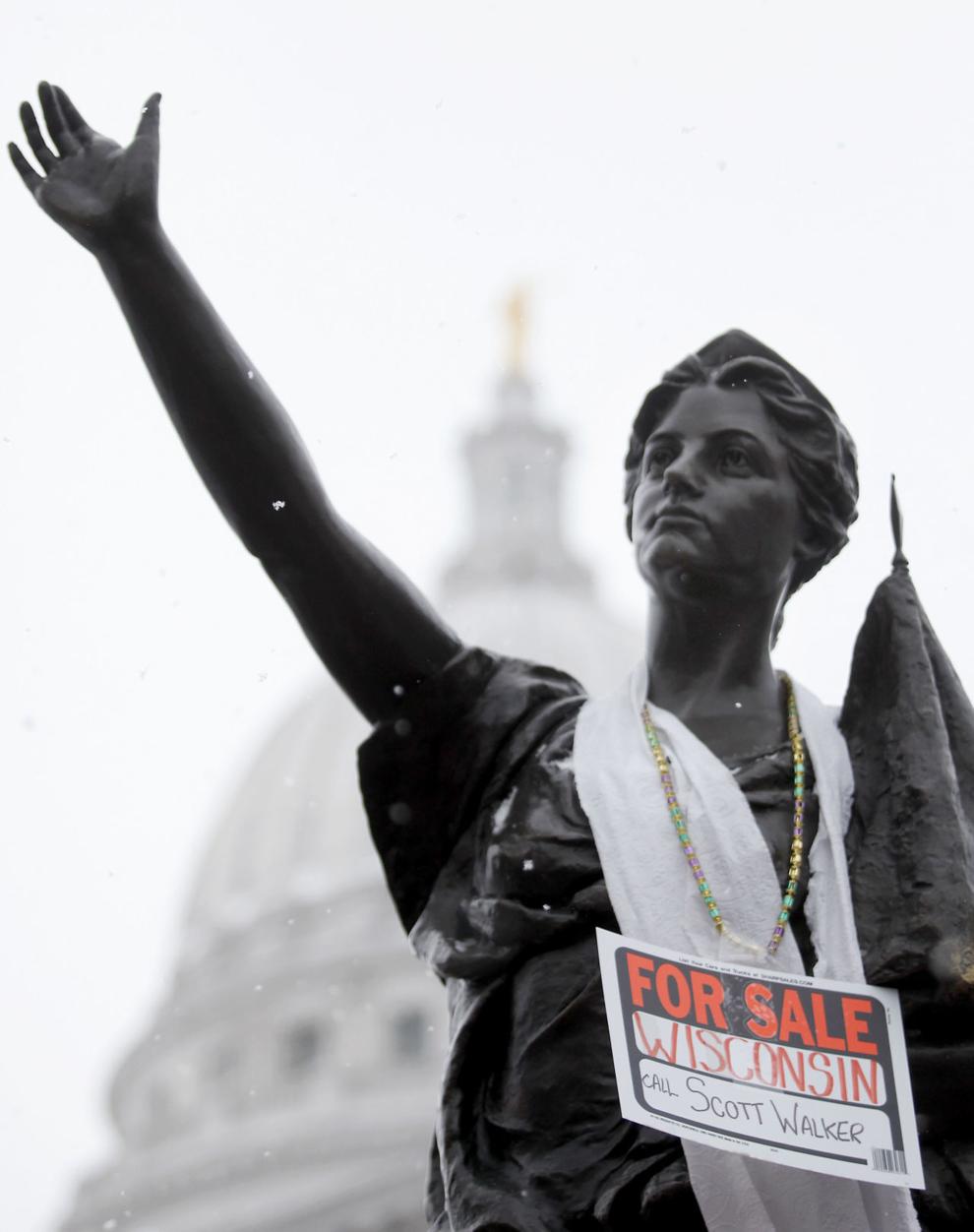 Battle drags on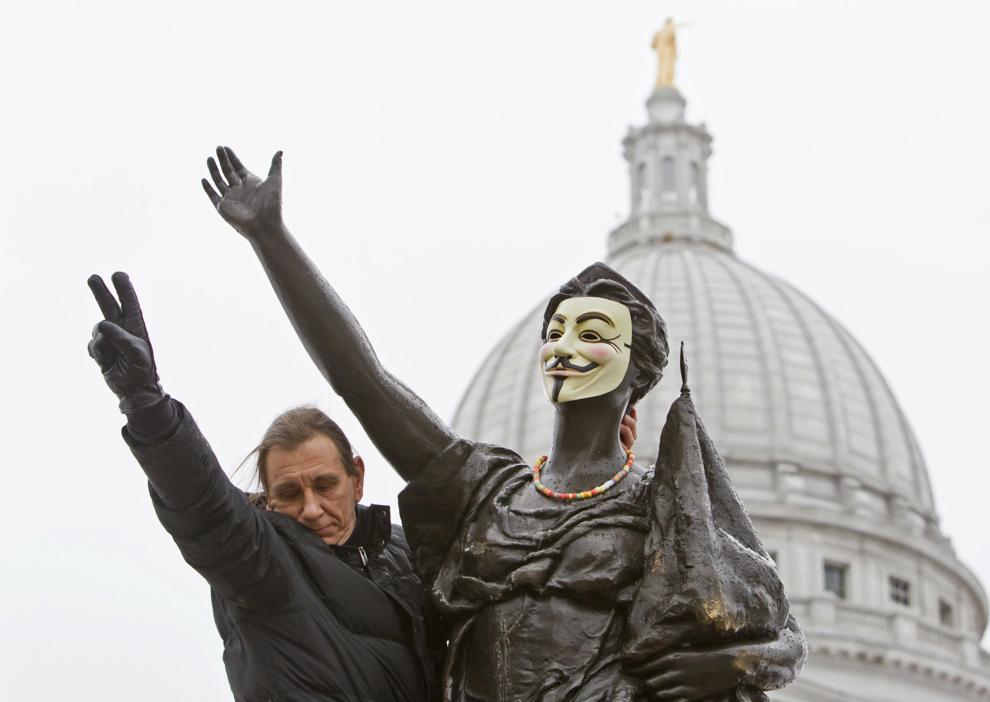 'Recall' Walker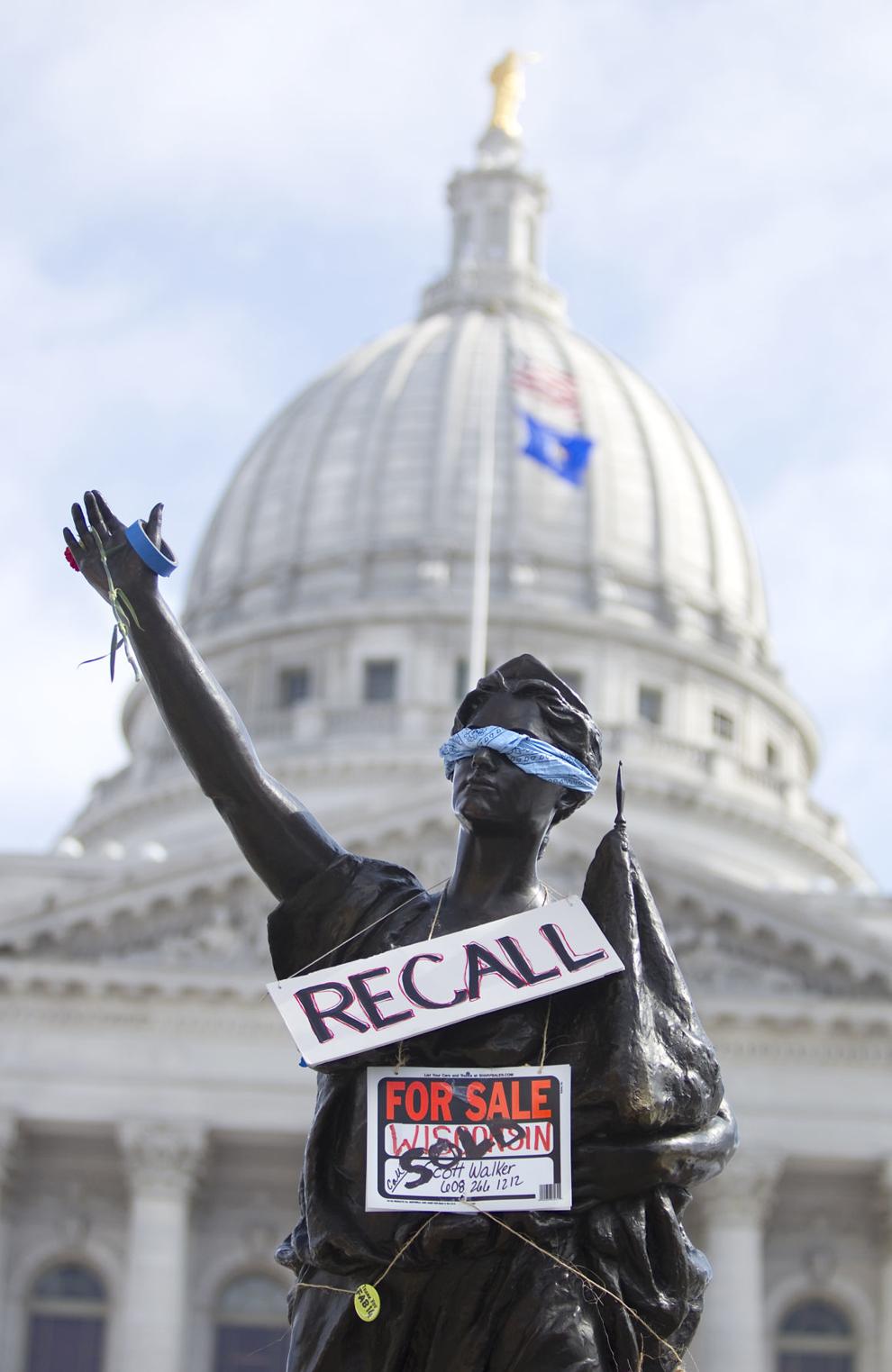 Starting young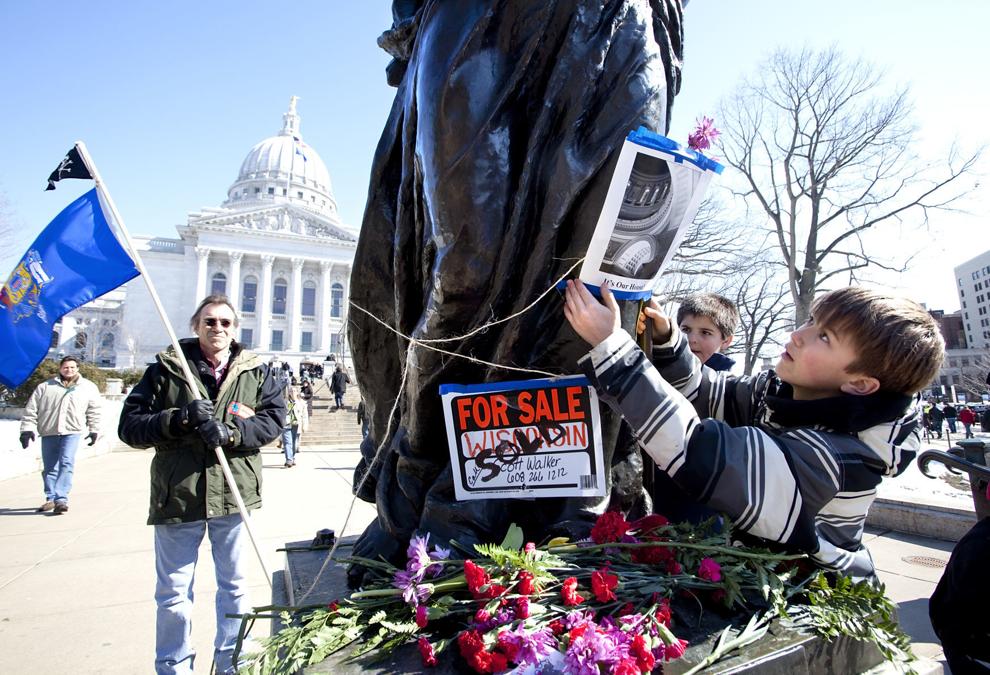 In full bloom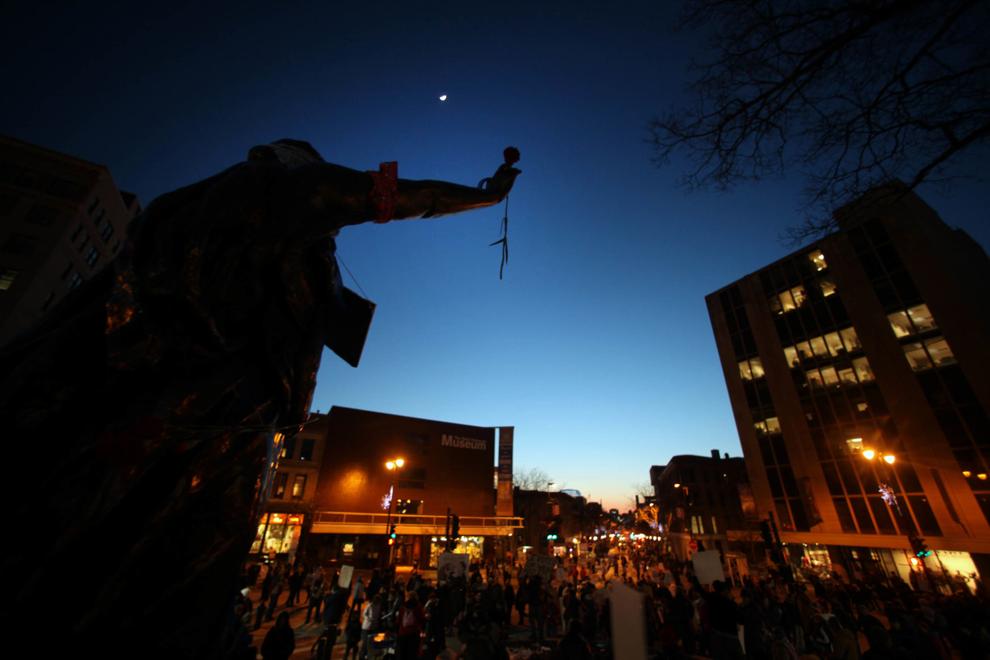 Setting a strong example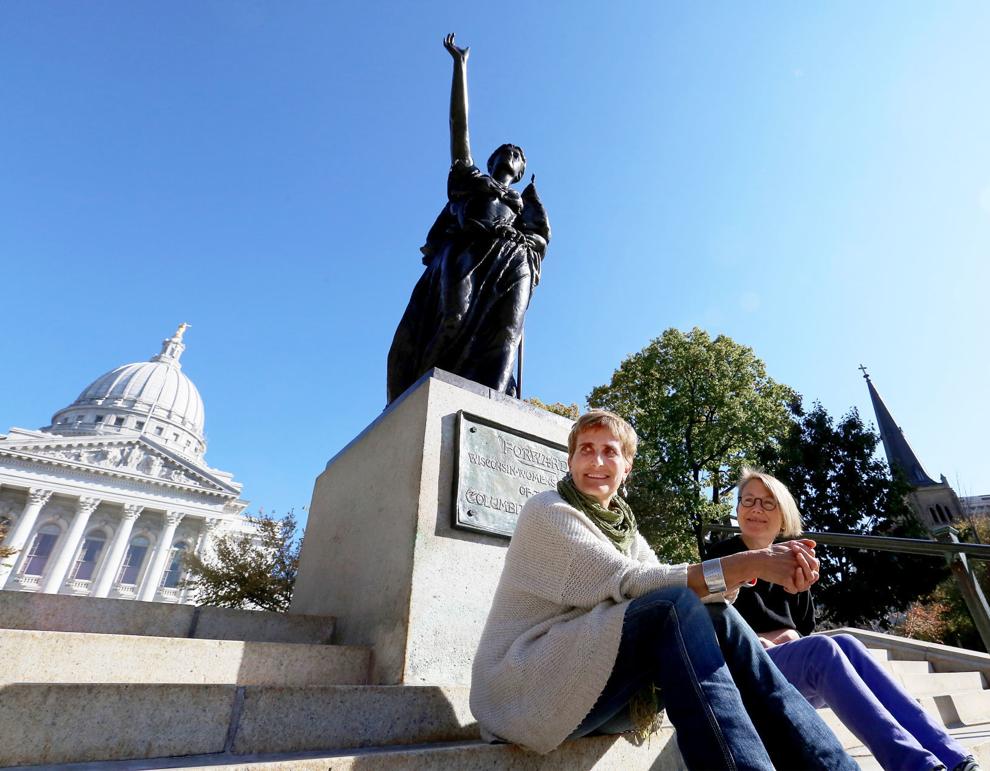 'Votes for Women'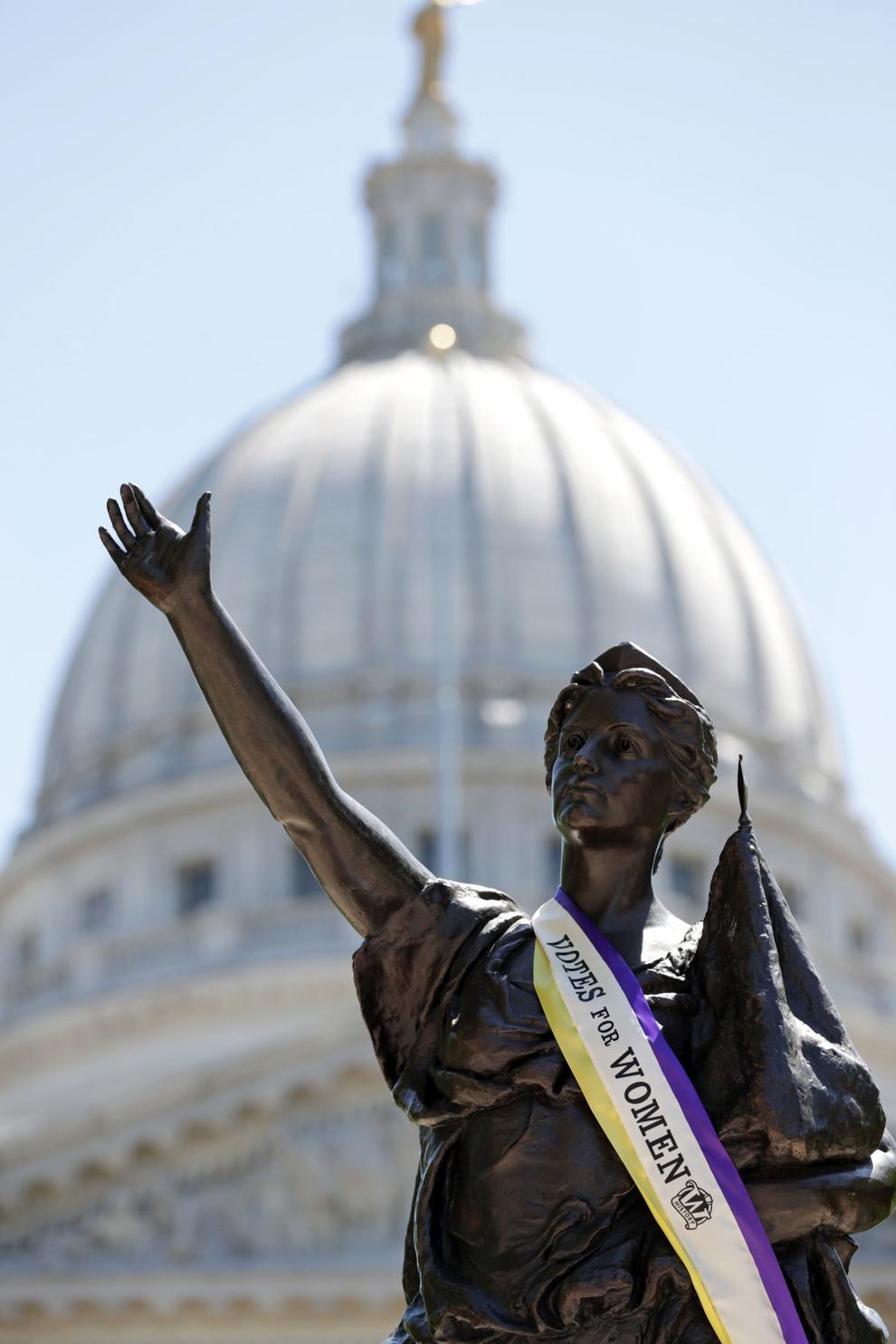 Covered in paint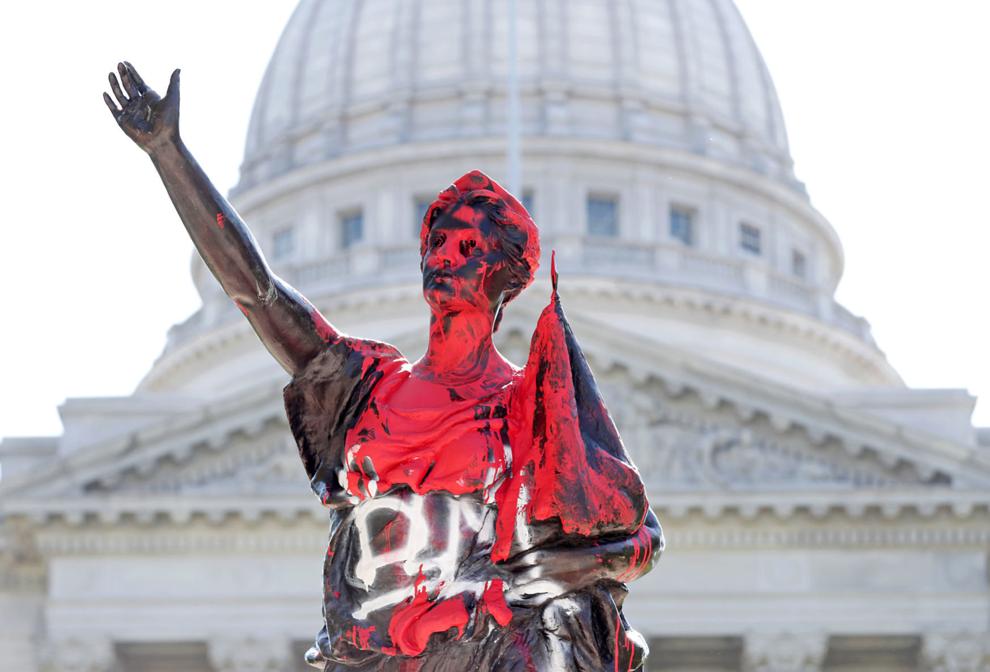 Covered in paint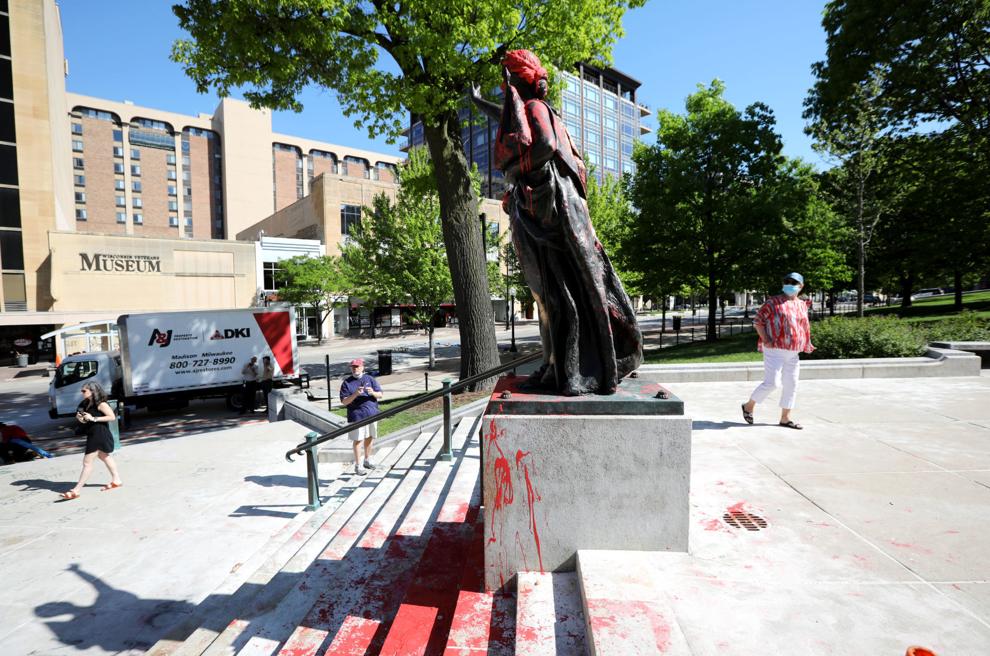 Covered in paint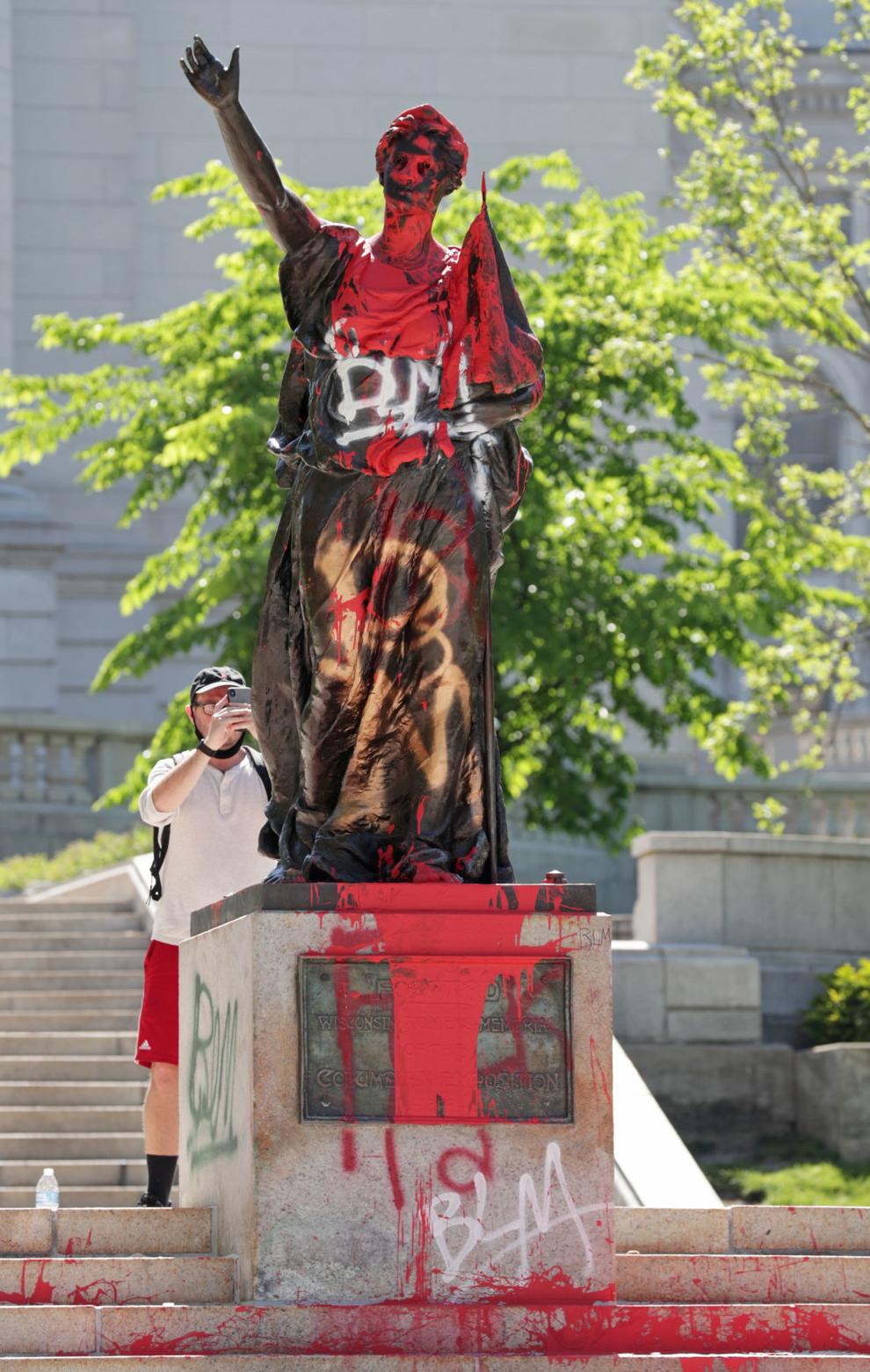 Covered in paint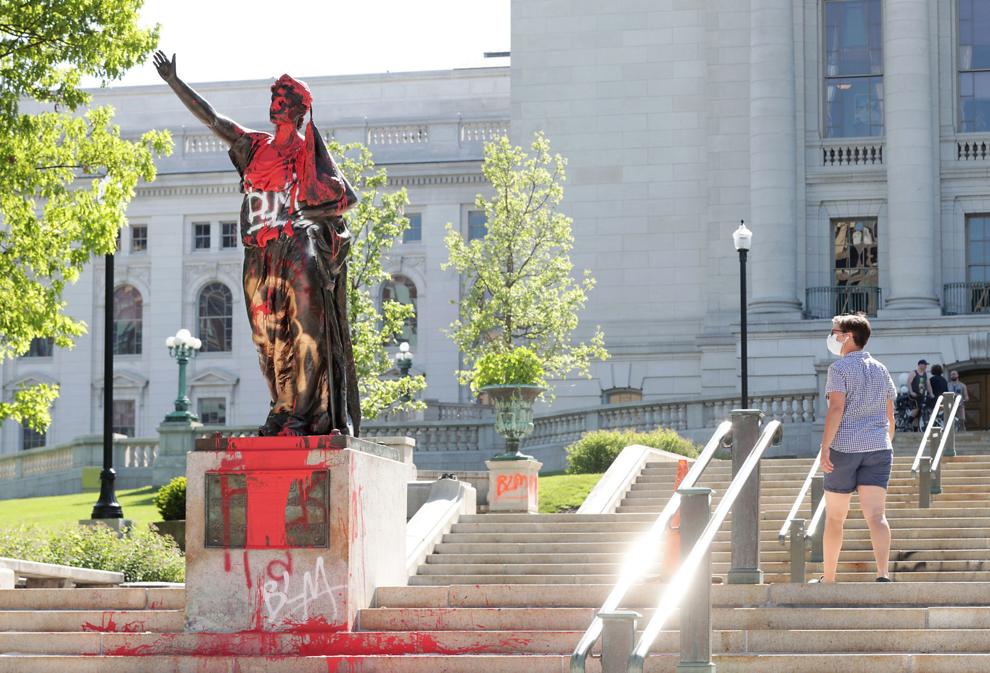 Clean up effort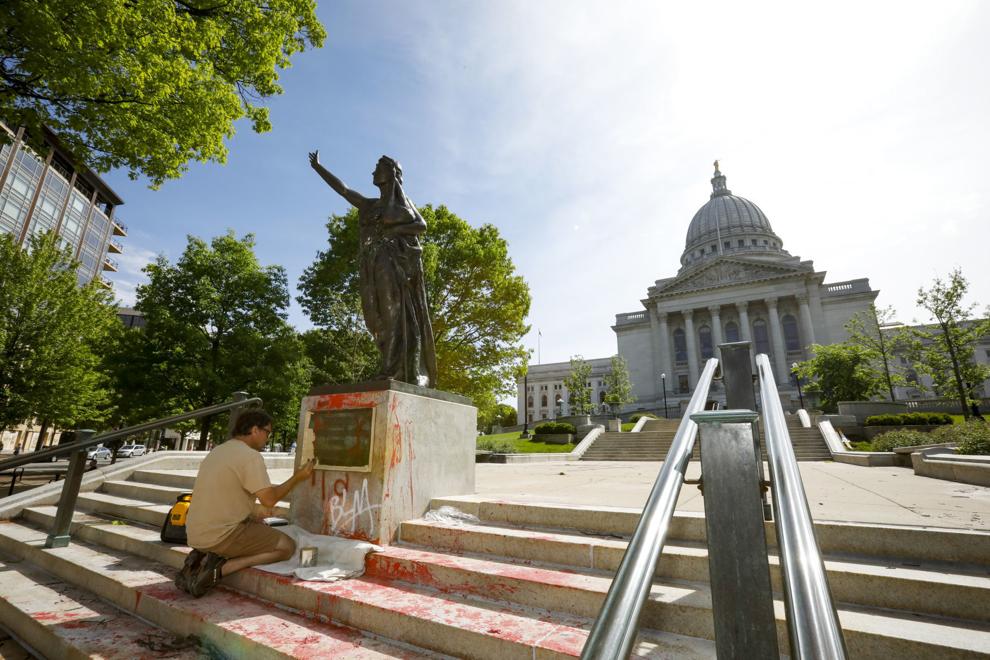 Bringing it down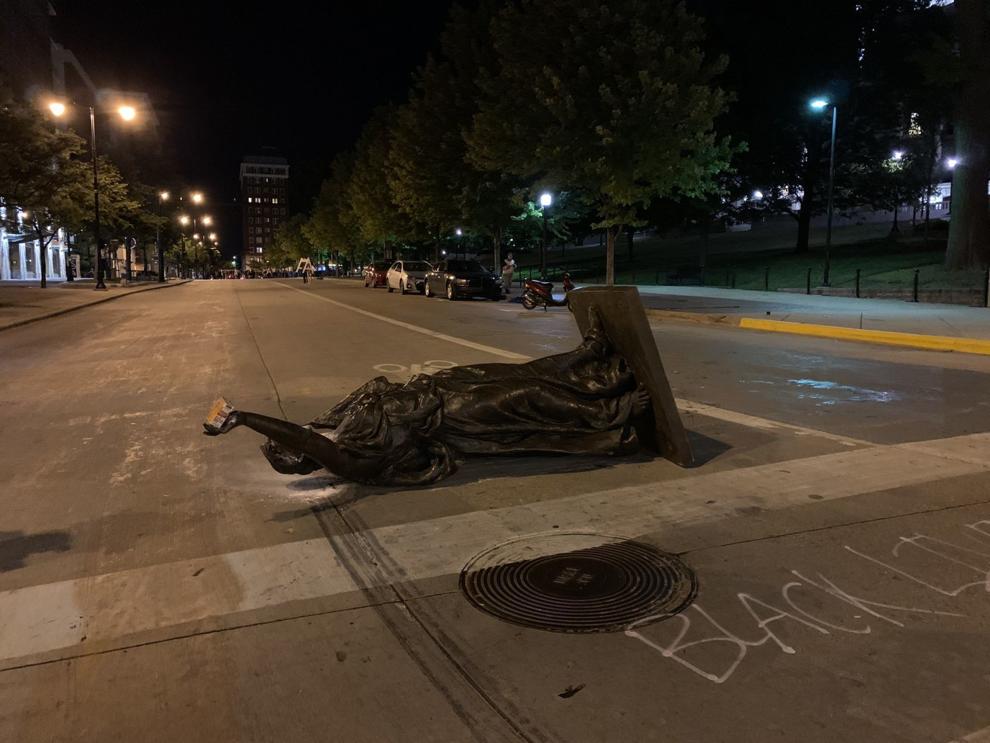 Left in the street