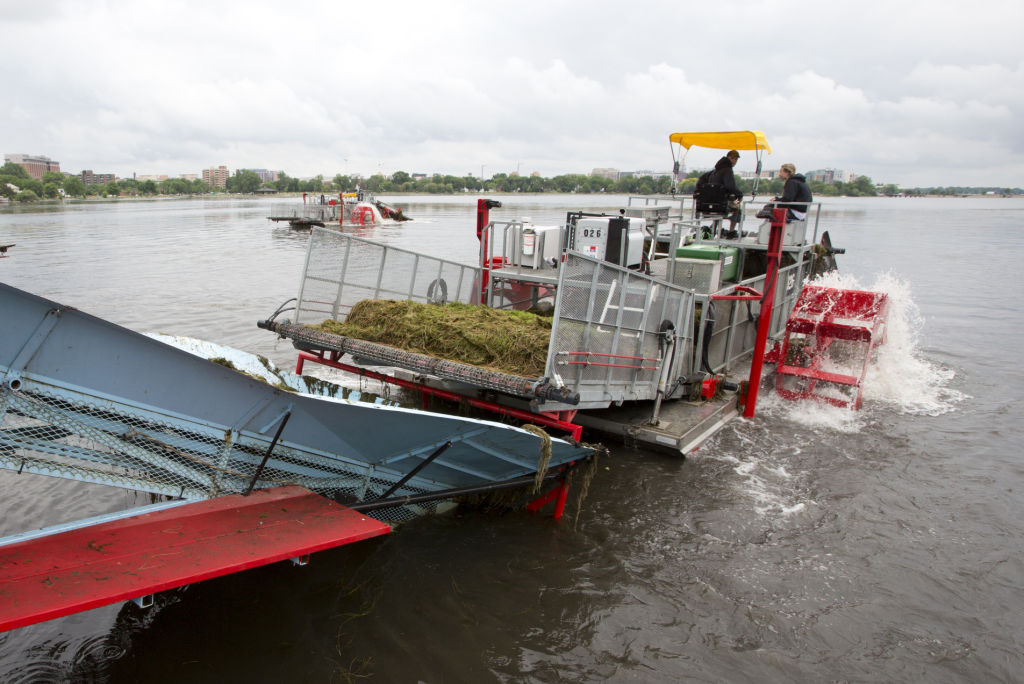 Five veteran natural resources scientists on Thursday warned that Gov. Scott Walker's proposal to eliminate half of the state's senior environmental researchers would be costly.
Walker wants to cut 18.4 of the senior scientist positions from the Department of Natural Resources Science Services Bureau as part of a reduction of 80 DNR positions.
The Legislature's Joint Finance Committee is to make its recommendation on DNR staffing and several other budget items Friday.
Opponents said the science bureau cuts would severely limit research needed to control invasive species, predict toxic algae outbreaks, improve hunting and fishing, and fix water quality problems.
The science bureau is responsible for successes ranging from improvement of Baraboo River fish habitat through dam removal to development of nationally recognized techniques for buffer strips that keep pollutants out of lakes, said Ed Emmons, a retired DNR fisheries and aquatic science section chief.
"They may not want to spend money to prevent problems, but you're going to spend money cleaning things up later, and it always costs more to clean up," Emmons said. "And the cost isn't just money, but in the years when you lose the experience of having that resource."
The River Alliance of Wisconsin brought the five scientists together for a press conference Thursday.
The bureau has been a lightning rod because of the role it plays providing data for controversial DNR decisions on bag limits for hunting and fishing. And in 2014, bureau scientists were accused of bias by Gogebic Taconite, which wanted to dig a huge mine near Lake Superior, and Sen. Tom Tiffany, R-Hazelhurst, for a 103-page report reviewing scientific literature on iron mining and the pollution it can cause.
Tiffany, who is a member of the Joint Finance Committee, said the report was slanted because one of its nine authors was a college professor who mistakenly identified a rock from the mine site as containing asbestos-like material. Tiffany didn't respond Thursday to a request for comment.
Without scientific study, the state would return to the practice of stocking lakes with fish based on politics, said John Magnuson, professor emeritus of zoology and director emeritus, UW-Madison Center for Limnology.
"The loudest voices and the most well-connected would determine where fish stocking would take place," Magnuson said. "It wastes money by putting the wrong fish in the wrong lakes."
Half of the 18.4 positions to be cut from in the DNR's Science Services Bureau are funded by federal dollars that may not be available for other functions, the nonpartisan Legislative Fiscal Bureau said. Walker also wants to cut 11 of 18 public educator positions. The rest of the 80 cuts are in the water quality and land and forestry divisions.
Walker spokeswoman Laurel Patrick deferred to DNR spokesman Bill Cosh, who said the agency would need to better prioritize scientific research that helps guide management decisions.
Cuts could mean dozens of layoffs not noted in the budget, state fiscal analysts said in a memorandum dated Tuesday. State law requires that before any permanent employee is laid off, all temporary and probationary employees with the same job title must be let go. Thirty such employees in the Science Services Bureau have already received "at-risk" notices, according to the Legislative Fiscal Bureau.