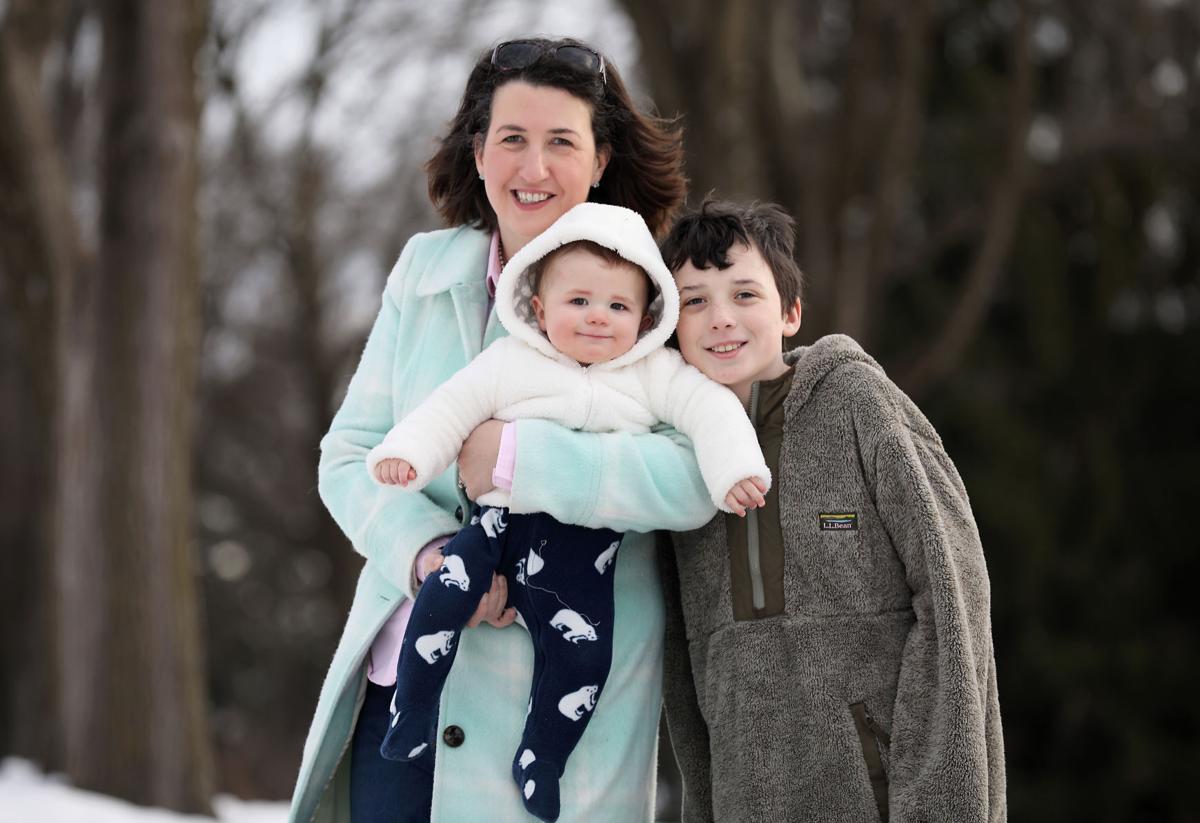 As a climate scientist, Tracey Holloway has spent two decades thinking about future projections: How much heat-trapping gas will the atmosphere contain in 2030? How warm will the planet be by 2050?
As the mother of two young boys, that future seems far less abstract.
"These always seemed so far away. My little Henry will just be turning 30 in 2050," Holloway said. "It takes these long-term projections and suddenly makes them much more immediate."
Holloway, a professor of atmospheric science at UW-Madison, is one of half a dozen leading climate scientists (and mothers) who've banded together to motivate other moms to take action on the threat of climate change.
"We all wear a lot of hats," Holloway said. "I always thought of them as two separate hats, but they have a lot of overlap in terms of education and action."
Science Moms is a $10 million campaign — which includes digital and television advertising in political swing states like Wisconsin — that banks on the idea that mothers as a group are the most concerned about climate change but don't necessarily have access to accessible and reliable information about the science.
"Moms don't have a lot of time to learn the ins and outs of climate change," said Anne-Marie Kline, managing director of campaigns for Potential Energy, the nonprofit coalition of ad agencies that organized the campaign. "We create content that can fit into a mom's life — short, bite-sized stuff that feels like an escape rather than a chore."
In addition to ads, the campaign also includes a website with basic information on climate change, recommended reading, and short animated clips framing the problem, which has already made hurricanes, fires and floods more powerful and frequent and could lead to the loss of thousands of species.
"If an entire neighborhood's worth of doctors told you your mole was cancerous, would you keep it," a narrator asks. "If an entire planet's worth of scientists agreed that climate change is real, would you ignore them? Because you know there ain't no coming back from this, right?"
The campaign is not aimed at getting people to reduce their individual carbon footprints but to pressure political leaders to support the policies needed to make meaningful change more quickly.
While there are deep political divides when it comes to opinions on climate change, about two-thirds of Americans are concerned about global warming, according to the Yale Program on Climate Change Communication. By contrast, 83% of mothers are concerned, according to surveys conducted for Potential Energy.
"We know analytically and from deep data that this particular message of a mother's love for her child actually works equally across the political spectrum," said Potential Energy CEO John Marshall. "The hope is that we can cut through the divisions with something that is bigger and more powerful than that, which is the love that these women, and all women, have for the next generation."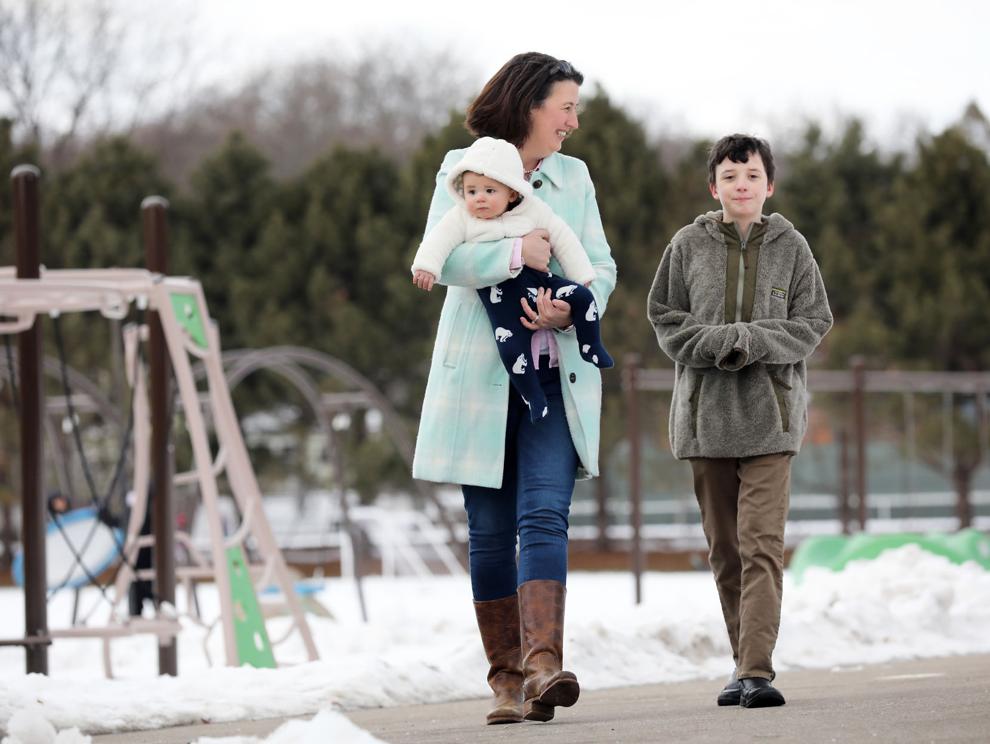 Holloway, 47, said she was invited to join the project by her friend Katharine Hayhoe, a Texas Tech University professor who's given public talks on ways to communicate the science to people who don't believe in climate change.
Holloway said she isn't out to change anyone's mind but wants to be a source of accurate and reliable information.
"For me as a professor at the University of Wisconsin, I feel like I have a mandate to support the communication of science," Holloway said. "As a mom I make decisions every day about what's best for my kids. Being a scientist is no different. It's all about uncovering the information we need to make informed decisions."
Fave 5: Reporter Chris Hubbuch's favorite stories of 2020