MONTFORT — After milking cows for nearly half a century, Ken Wunderlin sold his herd last summer.
He and his son still raise beef cattle on their 500-acre farm in the rolling hills of southwestern Wisconsin, but next year instead of corn and soybeans, Wunderlin expects to see solar panels in the field outside his front window.
Wunderlin is one of about two dozen landowners who've agreed to host a proposed 300-megawatt solar farm that, if approved, would be one of the largest in the nation.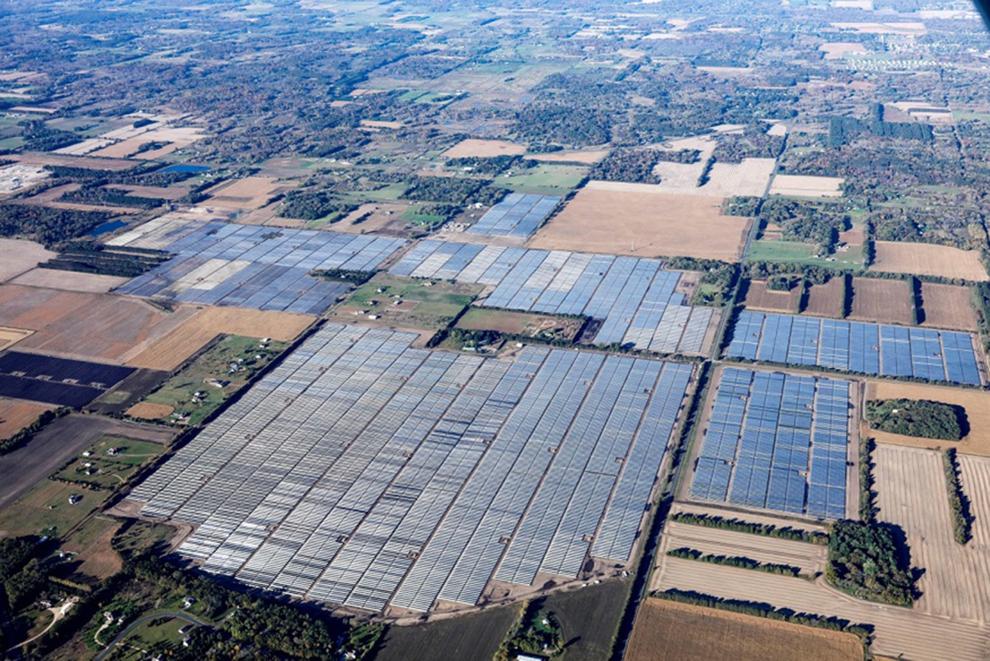 The income would be better than he could get renting out the land, and unlike commodity prices, it's guaranteed. Wunderlin also sees it as a way to be a part of a new energy economy.
"I'm a firm believer in the science on global warming," he said. "We need to be taking steps to get away from coal-fired power … this is my small opportunity to be a participant."
But not everyone in Iowa County is welcoming the development.
Richard Jinkins lives just east of Wunderlin's land on a 400-acre farm his family homesteaded in 1848.
Jinkins, along with Alan Jewell and another nearby farmer, are leading the charge against the project as it goes through the permitting process with the Wisconsin Public Service Commission.
They worry solar panels will destroy the scenic beauty, take valuable farmland out of production for generations and cause the county's population — just 23,687 people — to dwindle.
"In the best case (it's) going to make a solar panel wasteland where nobody's going to live," said Jinkins, a computer programmer who also raises cash crops. "It's not going to be the Driftless area. It's going to be the utility district of southwest Wisconsin."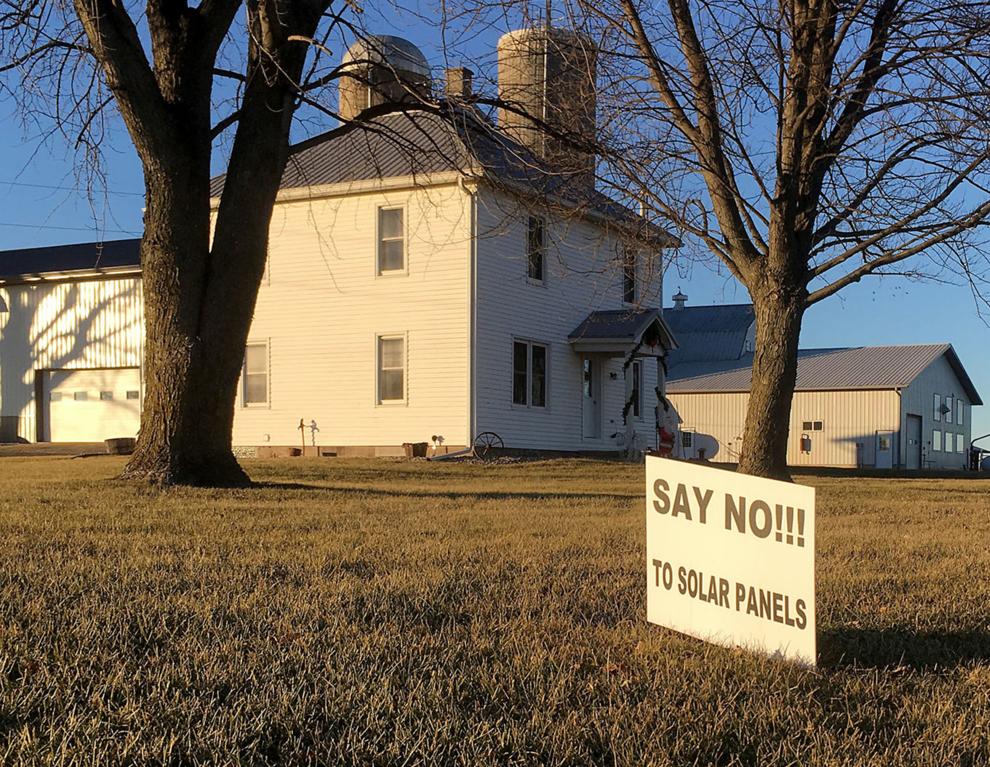 A joint venture of Chicago-based Invenergy and two Wisconsin utilities, the Badger Hollow Solar Farm would include up to 1.2 million solar panels sprawling across western Iowa County, generating enough electricity to power more than 70,000 homes.
Renewable energy advocates have hailed it as a way for utilities to generate cheap, clean electricity within the state while providing some $1.8 million a year in rents for hard-pressed farmers like Wunderlin.
"We think of it as a complete win for the state of Wisconsin," said Michael Vickerman, policy director for Renew Wisconsin. "We're talking about renewable generation completely located within the state of Wisconsin. It is clean. It is quiet. It yields a great deal of financial benefits to the landowners and the surrounding communities."
Opponents, including a family whose home will be bordered on three sides by solar panels, have raised concerns about glare and the noise from 3,150 motors used to track the sun, as well as what will happen if the panels break and why there's no plan in place for restoring the land once the project is done.
And consumer protection advocates worry about a lack of oversight for the project, which has an estimated price tag of over $360 million and is likely a harbinger for more utility-scale solar farms.
Jinkins says he's not against solar energy. But he would rather see smaller projects owned by individual residents.
But groups seeking to fight climate change say large-scale utility projects like Badger Hollow are key to ending fossil fuel use. It would take about 60,000 average-size residential systems to make the same impact, and under the current utility structure, it would be far less cost-efficient.
"Some people have this notion that we can supply ourselves entirely with rooftop solar," Vickerman said. "That is patently ridiculous."
Biggest in the Midwest
With a footprint of nearly 2,700 acres — an area bigger than Dodgeville, the county seat — Badger Hollow would bring solar power on a scale never seen in Wisconsin.
There are only six larger solar installations in the country, all in California or Nevada.
It will be more than a hundred times the size of the next-largest solar farm in the state, a 2.75-megawatt facility in Chippewa County. The solar system on the Epic Systems campus in Verona is about 2.2 megawatts.
And while it is the first of its type, it's also not the last.
Badger Hollow is one of two utility-scale solar farms currently seeking approval from the Public Service Commission. NextEra Energy has applied to build a 150-megawatt project known as Two Creeks near the shore of Lake Michigan in Manitowoc and Kewaunee counties.
There are another 30 proposed solar projects in Wisconsin under review by the Midcontinent Independent System Operator, the operator of the Midwestern power grid. The smallest is 50 megawatts; 22 are between 100 and 400 megawatts.
Permit process raises concerns
Under the proposal before the PSC, Badger Hollow is considered an independent power producer, meaning the owners would sell the electricity generated to the wholesale market rather than recouping their investment directly from ratepayers.
That exempts it from the needs analysis that would be required if it were proposed by a regulated utility.
But Madison Gas & Electric and Wisconsin Public Service Corp., a subsidiary of the WEC Energy Group, have agreed to buy half the solar panels once they are installed, a transaction the PSC is considering separately.
If the utilities themselves applied for permits, the commission would have to evaluate the need, economics and engineering — alongside alternatives — rather than simply determining where to put the solar panels.
The utilities say the acquisition of Badger Hollow, along with the Two Creeks project, is an opportunity to "take advantage of a cost-effective and zero-emissions solution" to their capacity needs with "little impact" on customer bills. They say the $390 million purchase of the two projects will save customers more than $180 million in the long run.
The two-step application process has prompted concerns from the Citizens Utility Board, which represents ratepayer interests.
CUB says handling the two requests in "lock-step" casts doubt on whether the commission can carry out its duty. The group warns the two-step permitting model could be used to undermine the comprehensive analysis required by state law.
"These cases are all joined at the hip," said CUB executive director Tom Content. "The traditional process ... actually requires a more hefty review."
No rules for solar
The PSC has no rules in place for siting solar farms, which also worries critics.
Badger Hollow would be one of the first large-scale solar farms in the nation built in close proximity to a large number of landowners, said Corey Singletary, a utility analyst for CUB.
The developers have proposed using the county's agricultural setback rules, which would mean panels could be built within just 20 feet of a neighboring property or home.
"There are no rules of the road for solar of this size," Content said.
Carol Overland, an attorney representing Jinkins and his fellow intervenors, has petitioned the commission to come up with rules for solar, as it did long ago for wind turbines.
"There need to be rules. It's so obvious," Overland said. "They're asking for trouble."
But even if the commission agrees, the rules won't be in place for this decision.
Vickerman said that shouldn't be a concern, given that solar panels don't produce the noise and shadows associated with wind turbines.
"The PSC has all the tools it needs to devote scrutiny to anything that's special about a particular power plant or transmission facility," he said.
Invenergy argues there's no need "to add additional layers of regulations" to the review process.
Consumer advocates warn that poor siting could lead to landowner buyouts and litigation, which could affect the project's economic viability.
"Any litigation adds costs," Content said. "It could end up costing everybody."
Another concern is what will happen to the land once the solar panels reach the end of their useful life, which is expected to be about 30 years.
Invenergy would be responsible for taking down the panels once the leases expire, but the company wants to wait 15 years before developing a plan or putting up money to pay for it because of the uncertainty around the future value of the equipment. The company has developed nearly two dozen solar projects, but it has yet to decommission one.
"These are new projects, so decommissioning examples are limited," said project manager Bobby Howard. "However, construction methods that will be used are not new."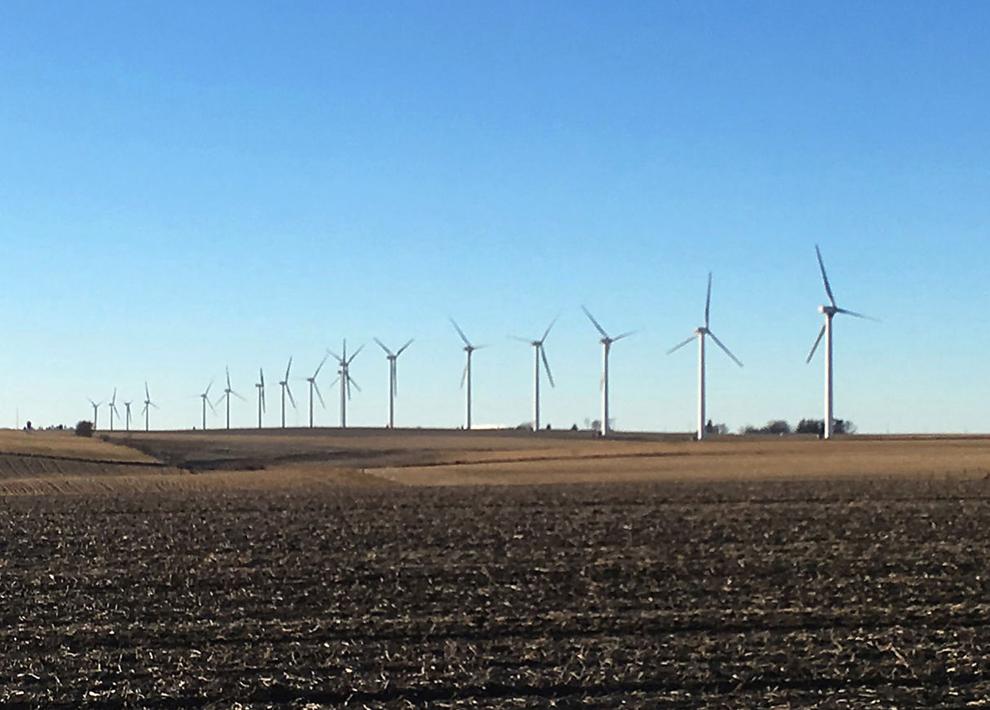 'Money talks'
This is not the area's first brush with renewable energy.
In 2001, the Montfort Energy Center was erected as one of the state's first large-scale wind farms, with 20 towers that are visible for miles. Now utilities are proposing a controversial high-voltage power line, known as Cardinal-Hickory Creek, to carry wind energy from Iowa to Madison. It would run right past the Badger Hollow area, which opponents say is no coincidence.
While some welcome the opportunity, others feel taken advantage of. A letter signed by nearly two dozen residents sums up the sentiment.
"We realize that as our society looks for new methods of energy, those of us who live in rural areas will bear the brunt of living with many of these solutions," they wrote. "We are not opposed to alternative energy sources. We just question if this prime farmland … is the right place for a project like this."
Such disputes between landowners are becoming increasingly common as solar developers looking for open ground find cash-strapped farmers eager for a more stable source of income, said Maggie Teliska, an energy specialist with Caldwell Intellectual Property Law.
"It used to be nobody wanted to look at a power plant," Teliska said. "Now nobody wants to look at a solar farm."
"I do think some of the local residents … will probably delay some of this," she said. "But in the end, money talks."
Invenergy plans to pay landowners $700 an acre annually — five times the average rate for renting Wisconsin cropland — for 25 years, with the right to extend the leases another 25 years.
Jewell, 66, grows crops on nearly 4,000 acres several miles east of the proposed solar project. While the project won't directly affect him, he said it will be harder to rent land in the area, and he feels like developers are taking advantage of the community.
"The rich are coming into our neighborhood and taking something they want," he said. "Where's the compensation for people not participating?"
Invenergy said some adjacent landowners will receive "good neighbor" payments, though the company has not released details on the contracts, which it says are proprietary.
Under the state's shared utility revenue law, the county will get about $700,000 a year, while the three host towns will share $500,000.
While power plants are exempt from property taxes, the developers agreed to replace that lost tax revenue for the local school, technical college, fire and ambulance districts.
"Any time you can get economic activity in your county you're grateful for it," said John Meyer, chairman of the Iowa County Board, who notes the land slated for development now generates about $90,000 a year in property taxes. "It's significant."
Jinkins doesn't like that a company with hundreds of millions of dollars is benefiting from government subsidies. Federal law allows owners of both residential and commercial solar projects to deduct 30 percent of the investment from their tax bills.
"They already have so much power," he said. "This gives them a bigger club."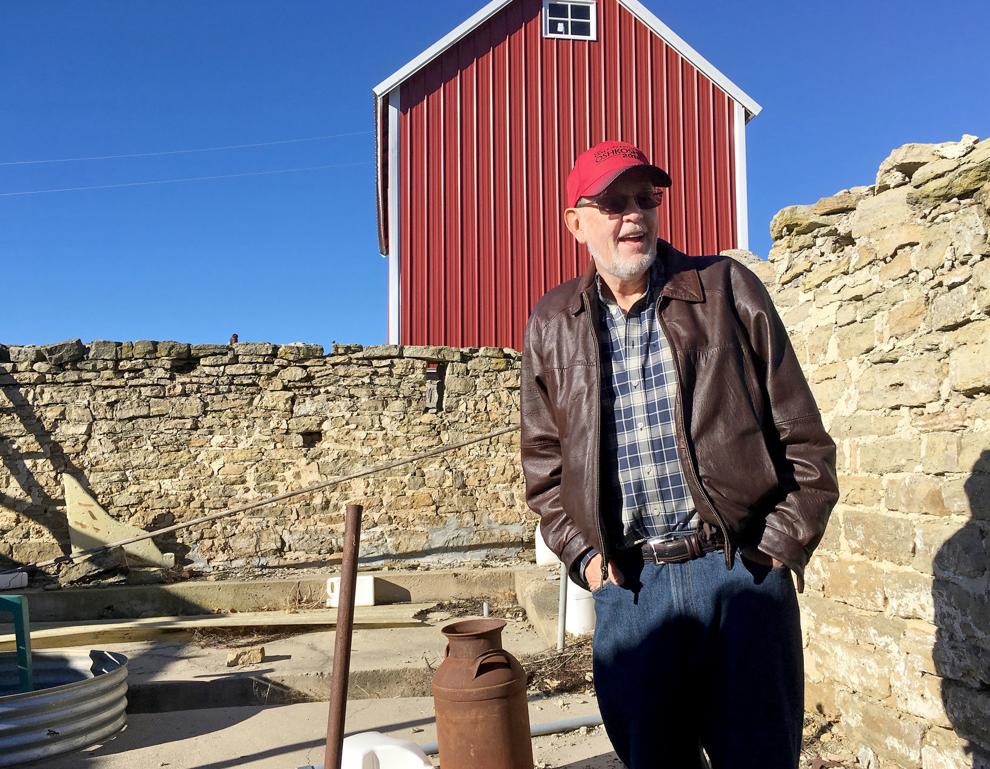 'An easier way'
Wunderlin, who grew up on a farm about five miles up the road, started farming on his own in 1970. He weathered the 1980s farm crisis as well as droughts in 1976 and 1988.
"We were lucky to survive that," he said.
But with milk and commodity prices flagging, it wasn't hard to give it up.
"If I'm not going to make any money, there's easier ways of doing it than milking cows," he said. "How many other businesses do we work and hope to break even?"
Wunderlin isn't worried about taking his land out of production. If nothing else, he figures it will help boost commodity prices for those still farming.
More than 23,500 acres of Iowa County land is enrolled in government programs that pay farmers more than $3.4 million a year not to plant crops, according to data from the U.S. Department of Agriculture.
"We produce too much now," Wunderlin said. "I don't know why taxpayers should be paying to idle land when you can idle it through business."
[Editor's note: This story has been updated to reflect a correction. The original version incorrectly identified one of the two utilities that have proposed to purchase half of the Badger Hollow Solar Farm. The utilities are Madison Gas & Electric and Wisconsin Public Service Corp., a subsidiary of the WEC Energy Group.]