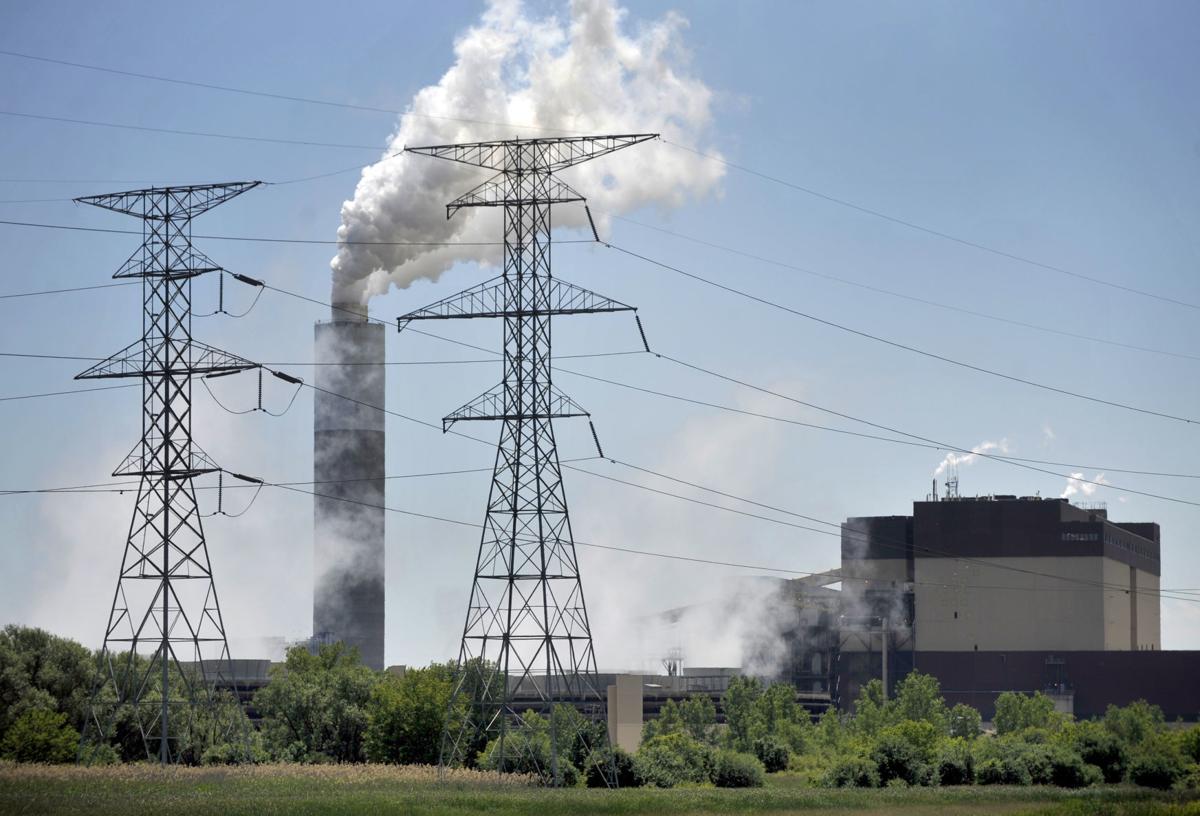 Greenhouse gas emissions from Wisconsin utilities this year are expected to be significantly lower than they were 15 years ago, thanks to recent coal plant retirements, but a new report by state regulators forecasts little additional progress over the next six years.
According to the draft released earlier this month, Wisconsin electric providers as a whole are on track to achieve a 40% reduction of 2005 carbon emissions by 2026 — ahead of the 2030 target some have laid out.
But the report shows almost all those gains will be made this year.
The reality could be sunnier than the forecast, said PSC energy policy adviser Joe Fontaine. The assessment does not include a coal plant retirement announced in May nor half of the 1,000 megawatts of solar power Alliant Energy has announced plans to acquire by 2024. It also excludes solar farms being developed by non-utility companies.
"Total emissions reductions may exceed the projections if further additions of zero-carbon generation or retirements of fossil fuel generation take place before 2026," the report states.
"I put a fair amount of weight in that sentence," Fontaine said.
The novel coronavirus had not even been identified when the data for this analysis were collected in November, and the full impact remains uncertain two weeks after the release of the draft, which will be revised based on comments received through Aug. 14.
"Every SEA is a snapshot at a point in time. ... Things keep moving," Fontaine said. "It's definitely heightened this time."
Displacing coal
The 2026 SEA is the first to include data on carbon emissions. It also includes a more robust analysis of clean energy resources.
Fontaine, who leads the team that compiled the analysis, said the changes were in part a response to Gov. Tony Evers' policy goals, which include achieving carbon-free electricity generation by 2050. But it was also a recognition of a shift within the industry.
"The utilities themselves, even before the governor's initiative, were starting to set their decarbonization goals," Fontaine said.
Since the last assessment was completed in 2018, each of the state's largest investor-owned utilities has announced new or more ambitious carbon reduction plans: WEC Energy Group and Alliant, the largest, have committed to cutting 80% by 2050, while Xcel Energy and Madison Gas and Electric say they will cut all carbon emissions.
That is a positive step, said Scott Blankman, director of energy and air programs for Clean Wisconsin, although he said there needs to be a harder look at the potential to retire even more coal plants.
Between 2010 and 2018, the portion of Wisconsin's electricity produced from coal declined from 63% to about 48%. Based on the plans utilities reported to the PSC, coal's share would fall to about 40% by 2026, while natural gas — which accounted for just 9% of the total in 2010 — would reach 33%.
Solar energy, which now accounts for less than 0.1%, is expected to reach 4.4% by 2026, making it the second-largest carbon-free source behind nuclear energy. That number is likely an underestimate based on recent events not included in the draft.
The SEA reflects the rapidly shifting economics of coal, the electricity sector's largest contributor of greenhouse gases.
Amid low natural gas prices and the rapidly falling costs of renewable energy, older coal plants struggle to compete in the wholesale market, forcing owners to operate them at a loss or in ways they weren't designed to run, which leads to increased wear and tear.
Since the last strategic assessment, Wisconsin utilities retired five coal-burning generators with a combined capacity of more than 1,800 megawatts. In the six months since the PSC gathered the underlying data for the current report, utilities announced plans to retire two more — Dairyland Power's 345-megawatt Genoa plant and Alliant's 400-megawatt Edgewater 5 plant in Sheboygan.
More to do?
Blankman said the COVID-19 pandemic could serve as a catalyst to close more of the state's five remaining coal plants.
"The 2008 recession really kicked off the initial wave of retirements for smaller, less efficient coal plants," he said. "This is a natural time to look at those (others)."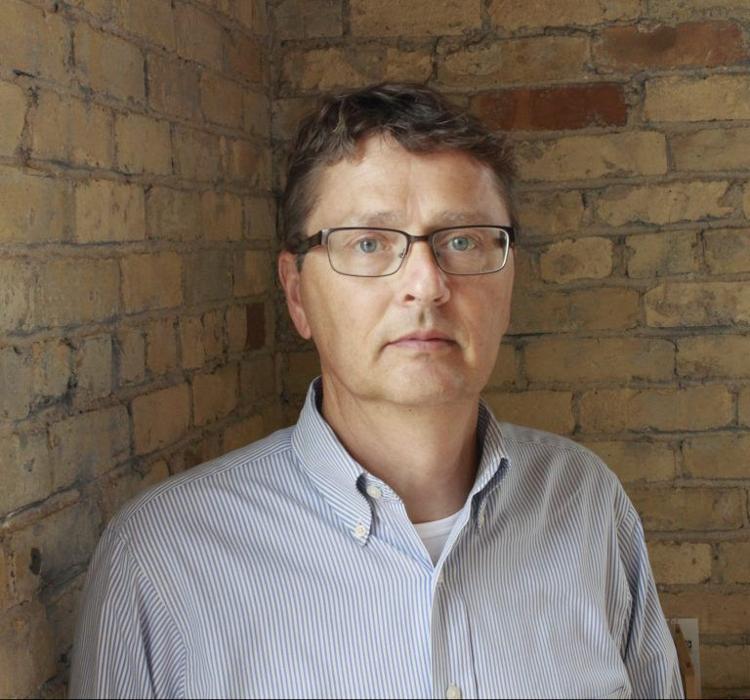 Tom Content, executive director of the Citizens Utility Board, would like to see more focus on how to pay off hundreds of millions of dollars invested in plants that are no longer needed.
"That's one of the elephants in the room for customers as far as the clean energy transition," Content said.
Wisconsin residents paid an average of 14.7 cents per kilowatt hour in March, higher than both the national and regional average, according to EIA data. That is in part because of billions of dollars invested in plants and power lines in the early 2000s to meet demand peaks that never materialized.
The assessment notes that the average monthly electric bill is lower than the Midwest and national averages, but those comparisons are difficult because Wisconsin residents typically use less electricity than people in warmer climates or places where electricity is used for heat.
Utility investments in wind and solar resources — and the power lines to connect them — could lead to further increases in generation and distribution costs, though the assessment notes this would drive down fuel costs.
Slide in efficiency
The report shows a drop-off in the most cost-effective strategies for meeting peak demand.
Since 2018, utilities have scaled back programs known as "demand response," which allow them to temporarily cut power to participating customers or even remotely control equipment like air conditioners in order to reduce the load during high-demand times.
Despite the approval in recent years of new smart thermostat programs by Xcel and Madison Gas and Electric, utilities have cut the total capacity of these demand management programs by more than 40% and report using only a fraction of that capacity.
Meanwhile, funding for Focus on Energy, the state's energy efficiency program, is expected to drop significantly based on declining utility sales.
The program, which is estimated to produce $3.66 in benefits for every dollar spent on energy efficiency projects, is expected to lose between $2 million and $3 million this year because funding is based on a rolling average of utility revenues that no longer includes 2014, when record cold temperatures led to higher energy use.
With relatively flat sales projections, Focus on Energy is expected to see only modest growth by 2026.
Content said utilities "owe it to the customers" to not ignore these cost-saving programs.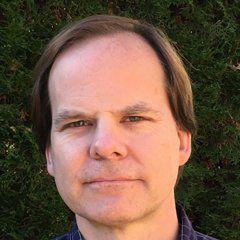 "Efficiency is a win-win for customers," Content said. "You're saving carbon and saving on the pocketbook at the same time."
"The utilities themselves, even before the governor's initiative, were starting to set their decarbonization goals." Joe Fontaine, PSC energy policy adviser
"The utilities themselves, even before the governor's initiative, were starting to set their decarbonization goals."

Joe Fontaine, PSC energy policy adviser
Be the first to know
Get local news delivered to your inbox!