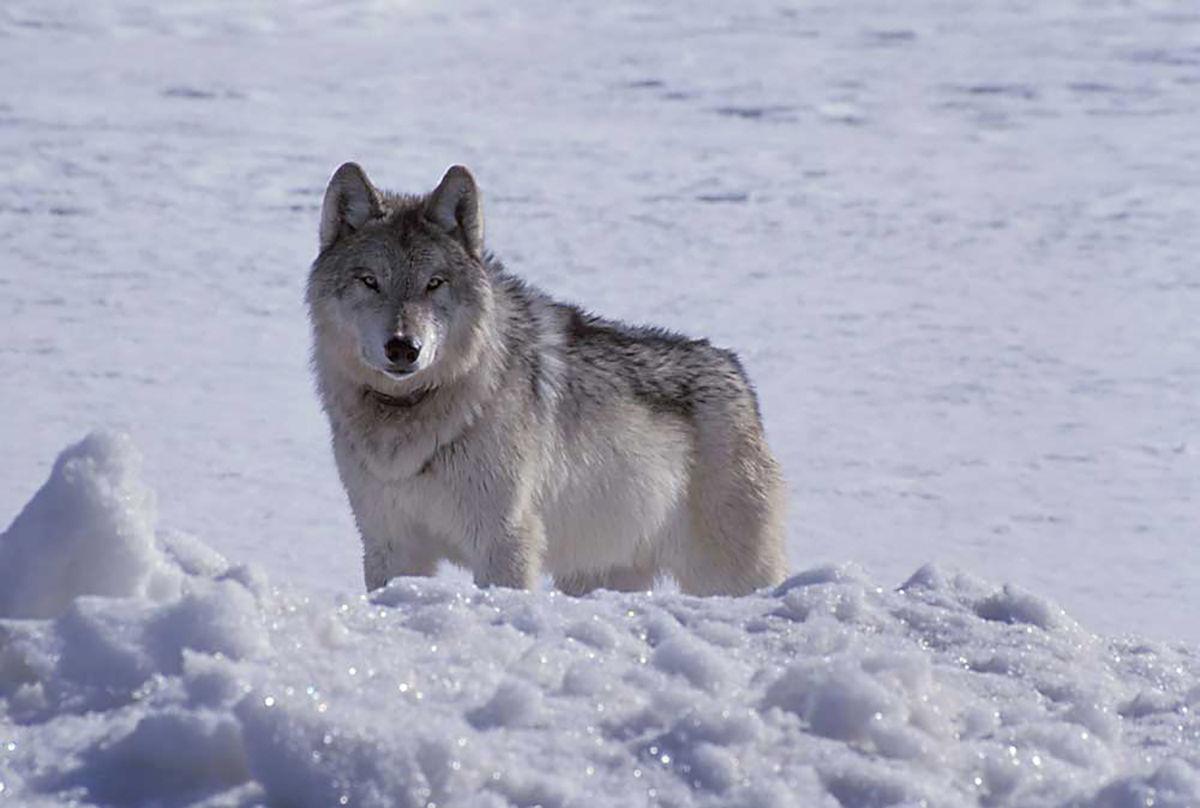 February's court-ordered wolf hunt, in which hunters killed nearly twice the state quota, could curtail reproduction within the wolf population while doing little to resolve human-wolf conflicts, according to a new report.
The conservation group known as Wisconsin's Green Fire says decisions about the hunt were guided by politics rather than science, threatening the state's reputation as a leader in wolf conservation, and urges conservative quotas for the fall hunt to prevent further population loss.
Fred Clark, a former forester for the state Department of Natural Resources and state legislator who serves as executive director of Wisconsin's Green Fire, said the group does not oppose wolf hunting. But Clark said mismanagement of the hunt "has given ammunition to people and organizations that would like to see wolves back on the endangered species list."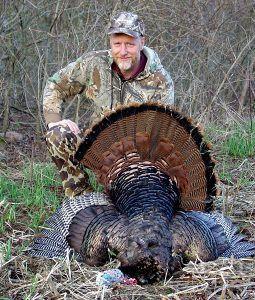 "This is a species in recovery. We should be applying all of our lessons in conservation, learning how to live with wolves and manage their population," Clark said. "We can do that ... We have the tools and the knowledge to do it right."
Most of the 218 wolves killed in the three-day hunt were taken from core habitats on public lands, while there was little reduction of wolf populations in marginal areas where wolves are more likely to prey on livestock and pets, according to the report released Wednesday.
The report, whose authors include a former state wolf biologist, says 60 to 100 wolfpacks may have no pups this year because hunters took so many adult wolves, which could result in the loss of up to 40% of expected reproduction among the 245 known packs in non-tribal lands.
And because the hunt occurred late in the breeding season, the impact of those losses will be magnified, in part because it will be harder for remaining wolves to find new mates.
Wisconsin was the first state to legally protect wolves, the first to list them as an endangered species and the first to create a wolf recovery plan. Yet, the report states, "Wisconsin has now become a prime example of what happens when wolf management is driven by politics instead of science."
A 2011 state law mandates a wolf hunting season between November and February when federal protections are not in place. After the federal government removed the gray wolf from the endangered species list in January, the DNR initially planned to wait until November, saying it could not establish science-based quotas and comply with Native American treaty requirements.
But a Jefferson County judge ordered a hunt to be held this winter after a Kansas-based hunting group sued, and a state court of appeals dismissed the DNR's request to block the order.
Rare for February
The DNR's policy board approved a total quota of 200 wolves, which the agency considered a conservative number intended to keep the population level stable. The state allocated 81 of those wolves to the Ojibwe tribes that retain hunting and fishing rights in territory ceded to the United States in the 1800s.
The tribes opposed the hunt — which they said was held without consultation, an updated management plan, or buffers to protect packs on tribal lands — and did not use their allocation.
This year was the first time in 65 years that wolves were legally hunted in February. In the three previous seasons — held in 2011, 2012 and 2013 — quotas were met by mid-December.
Adrian Wydeven, a former DNR wolf biologist and co-author of the report, said opening the hunt so late in the breeding season — when wolves are actively patrolling and marking their territories — made it much easier for groups of hunters with vehicles, radios and cellphones to track wolves using packs of hounds, the method used in 86% of the registered kills.
"There's probably not a wolfpack in Wisconsin that you can't drive to their territory at least with a four-wheel drive vehicle, if not two-wheel drive," Wydeven said. "If you have a very liberal hunting season, an easy way to track them and ideal conditions, the wolves can be fairly susceptible."
DNR's limitations
The report notes it is difficult for the DNR to enforce limits on the number of dogs used and that state law, which allows hunters up to 24 hours to register a kill, hindered the agency's ability to control the hunt.
It also faults the DNR for damaging tribal relations by failing to consult with tribal leaders and for missing opportunities to gather data that could help assess the actual population impact.
Because the agency did not gather enough information and won't have time to update its population estimates, the report says the agency should use "highly conservative" assumptions when establishing quotas for the statutory fall hunting season to prevent further population loss.
While the hunting season is required by state law, the group notes the DNR retains authority to establish quotas and, within statutory limits, to regulate the form, timing and methods.
"The WDNR should use its authority more fully to prevent the kind of unwanted outcomes experienced in February from being repeated," it states.
In a statement Wednesday, DNR spokesperson Sarah Hoye said, "Wisconsin's Green Fire is a valued partner that we work with on a myriad of topics. We appreciate their interest in this issue and welcome their suggestions."
The agency is accepting public comments through May 15 on an update of the state's 14-year-old wolf management plan, as well as comments on the fall wolf hunting season.
---
Madison Forward, Part 1: Region's business community pushes ahead
The pandemic had devastating consequences for many Madison-area businesses. Some didn't make it. Others found a way to limp through. The common thread in all these success stories is resilience. Here are some of their stories.