Residents across southern Wisconsin will soon have new ways to power their homes and businesses with electricity from the sun.
The Wisconsin Public Service Commission approved community solar programs Thursday for both Madison Gas & Electric and Alliant Energy while also expanding a controversial practice of utility-owned rooftop solar.
MGE will be allowed to expand its popular "Shared Solar" program, which allows customers to subscribe up to half their monthly electricity use for a rate that's slightly higher than regular but guaranteed not to go up.
The utility also has plans to build a 5-megawatt solar garden at the Middleton airport that would be 10 times the size of its current community solar garden.
MGE president and CEO Jeff Keebler said the expansion is "another step toward meeting our goal of net-zero carbon electricity by the year 2050."
Of the new project, expected to be online this fall, 70% will be available to residential and commercial customers, including nearly 350 already on a waiting list. The other 30% is already contracted to the Middleton-Cross Plains School District and the city of Middleton.
"We knew this would be popular … and it certainly has been," said Commissioner Mike Huebsch. "It's proven to be beneficial to customers."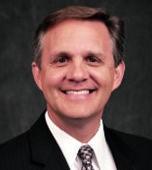 Renewable energy advocates generally supported the program but objected to MGE's rate structure, which includes a 2.5-cent charge for use of the electrical grid but does not compensate customers for the benefits the solar panels provide to the system.
Three Alliant programs
The commission voted unanimously to allow Alliant Energy to build community solar gardens where residential customers could buy panels at around $1,200 per kilowatt and the utility would pay residential customers at least 6.3 cents per kilowatt-hour generated.
Recognizing the popularity of the community solar program, the PSC capped the program at 6 megawatts — twice what Alliant had requested.
Under a companion program, Alliant will be allowed to develop up to 150 megawatts of new solar projects in partnership with commercial and industrial customers.
Over objections from Chairwoman Rebecca Valcq, the commission approved another Alliant proposal to install solar panels on customer property.
The program, in which customers receive lease payments based on the amount of energy generated, is similar to one approved last year for We Energies.
Renewable energy and ratepayer advocates have opposed such "rent-a-roof" programs, which they say are a bad deal for customers and unfair to private developers.
Utilities have sought to block third-party companies from offering similar lease arrangement, arguing that only regulated entities can supply electricity. The PSC has so far refused to rule whether third-party leases are legal.
"Where does the monopoly end and the private market begin? It doesn't appear there's any guard rails," said Tyler Huebner, executive director of Renew Wisconsin. "The commission has yet to determine if outside entities can offer these leases. It sets up this uneven playing field."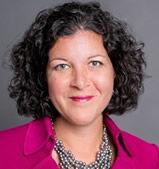 Valcq appeared to agree with that reasoning.
"I view this as sort of the monopolies using their position to elbow out the competition," Valcq said. "I see this as sort of stifling that market."
The commission capped Alliant's program to install solar panels on customer property at 20 megawatts — 15 less than the company requested — noting that Alliant had not identified a need for additional capacity.
Alliant spokesman Scott Reigstad praised the commission's decisions.
"Our customers are asking more and more for new and additional opportunities to partner with us on renewables," he said. "We now have the opportunity to expand upon those renewable offerings, both to our customers and the communities we serve."
Shared Solar 2.0
First introduced in 2016, MGE's Shared Solar program quickly sold out, with 285 customers volunteering to initially increase their monthly bills in order to support the utility's first foray into solar energy.
That resulted in the installation of solar panels on Middleton's public works Operations Center that generate about 640,000 kilowatt-hours of electricity each year — enough to power about 100 typical Madison households.
Under the expansion, known as Shared Solar 2.0, customers will pay an up-front fee of $47.25 per share. Each share is expected to produce about 325 kilowatt-hours per year, which is roughly 3% of the typical Wisconsin household consumption.
Customers in the program agree to pay 10.9 cents per kilowatt-hour of electricity. That's about a penny more than the current residential rate, but it's locked in for 25 years, providing users a hedge against rising rates.
Customers who bought into the original pilot at 12.8 cents per kilowatt-hour will automatically qualify for the lower rate.
Despite objections to some aspects of the programs, Huebner noted they could result in the addition of nearly 180 megawatts of new solar capacity — nearly twice what was in place at the end of last year.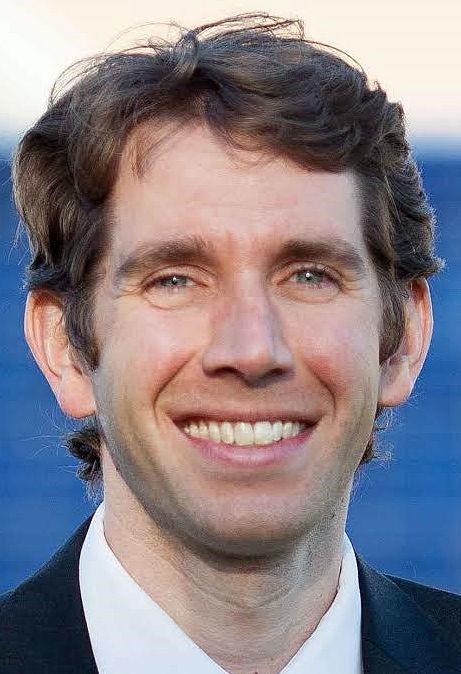 "The commission approved a substantial tranche of renewable energy potential today," he said. 'It does create more of a runway for development of renewable energy in Wisconsin."