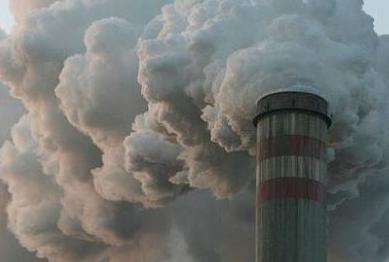 Hundreds of phone calls and emails voicing shock, outrage and ridicule flooded state Department of Natural Resources offices in December after top managers deleted language from the DNR website that had described the urgency of addressing human activity that has accelerated climate change.
Some DNR employees handling the public reaction expressed frustration as managers waited days before telling them how to respond, and then provided a script that treated the altered web pages as a routine update.
Documents released to the Wisconsin State Journal under the state open records law show how the DNR tried to manage the outpouring that was unleashed after a blogger discovered the rewritten climate change pages around Christmas and the word spread through other news outlets.
Most people who contacted the agency were polite, but many were also firm and persistent.
Dozens of callers blamed Republican Gov. Scott Walker, who appointed the top executives at the DNR after taking office in 2011.
"You should stand for science and truth, and the truth is that climate change is an accepted fact among the vast majority of the scientific community," said Michelle Lovrine in a Dec. 30 email. "It's bad enough the Walker administration has been systematically gutting the actual scientists out of the DNR. Now your website is resorting to classic political doublespeak by distorting and disguising the issue of climate change. It's a shame to say the least."
Incredulous, sometimes mocking comments came in. Emails had subject lines like "Seriously?" and "Disappointment and shame."
"Shame on your agency for misrepresenting the facts," said Robert King, a Montana resident who sent his message through the DNR comment page.
A DNR employee told a supervisor it was hard to stick to the official DNR response because she was trained as a scientist and knew there was essentially no scientific debate about the cause of climate change.
"It is difficult for me to respond to concerned citizens (by) saying the cause of climate change ... is debated, especially when I represent a scientific agency," the employee, Holly Harpster, said in an email to a supervisor. "I understand that I need to comply with the DNR response. Thank you for listening to my concern."
While the controversy was raging, DNR spokesman Jim Dick declined to grant interviews explaining the change.
In January, DNR Secretary Cathy Stepp said the web site was changed in response to repeated demands made by a writer for a newspaper in northern Wisconsin who claims the causes of climate change are unproven. The DNR is concerned with adapting resources to climate change, but isn't involved in researching its causes, she said.
Controversy in agency
After decades of study, some 97 percent of working climate scientists agree that rapid changes are being caused by pollution from sources like power plants and automobiles. But representatives of the fossil fuel industry and some Republican politicians have sought to cast doubt.
Don Moynihan, director of the La Follette School of Public Affairs at UW-Madison, said that when government agencies are embroiled in controversy, it's typically because some hidden problem — such as the alleged abuse of inmates at Wisconsin's youth prison last year — has been revealed, but the DNR's problem was different.
"It's more unusual to have this sort of self-inflicted wound, with a scientific agency taking a stance not grounded in science," Moynihan said.
Walker, for example, has targeted DNR scientists with budget cuts because they were involved in research related to climate change and sought to reduce environmental regulations, but he seldom addresses the topic of global warming.
"Once you engage on that topic you are going to displease someone," Moynihan said.
Tide of criticism swelled
The change was made to the website on Dec. 21 and blogger James Rowen wrote about it a few days later. On Dec. 25, a DNR manager sent Dick, the department spokesman, a link to the blog.
On Dec. 26, Dick received an email from a Google alert he has set up for news about Walker. It was a link to the news site The Raw Story with the headline, " 'Orwellian': Scott Walker admin. quietly scrubs mentions of 'climate' from 'Climate Change' website."
Dick forwarded it to DNR Assistant Deputy Secretary Ed Eberle and DNR Deputy Secretary Kurt Thiede with a simple introduction: "Oh boy."
Two days later the calls and emails were growing in volume, and customer service employees around the state were asking for guidance because they didn't know what to tell people.
"I received a call in regards to this yesterday, the caller was very upset as to why this information was taken off of our website," employee Barbara Alwes in Superior wrote to her supervisor. "I would imagine we will be getting more calls on this today and in the next coming days. Is there anything formal we are to give as a response to the public?"
By Dec. 29, the communications office had provided a script to workers that specified that the changes to the DNR web site were meant only to indicate that there was debate about the cause and effects of "any climate change" among "the general public" — not the scientific community.
But in emails like this one from Laura Carlson, people argued it was the DNR's job to promote sound science, not general public opinion: "As an agency allegedly making science based decisions what does it matter what the public debate is?" Carlson said. "Are you saying that every random citizen's opinion on this topic is equal to a climate scientist? What has happened to the DNR? You are supposed to be a non-partisan agency. It's sad to see what it's become."
By the next morning, DNR employees were sending the word that the public wasn't buying the scripted response they'd been given.
"Do we (have) any information on who made the decision to revise the web page or when further info will be coming out?" one customer service representative asked her manager. "Any background info on this topic would be helpful. It's hard to just read a statement when folks are going to be asking very specific questions and we have no back ground information, explanations or answers."
The manager, Susan Cook, appealed to Dick.
"If more speaking points are being developed, please share them with me at your earliest convenience," Cook said in an email. "The Customer Service staff are feeling a little unprepared as to how to respond to the more pointed questions they are receiving."
On Jan. 3, Dick issued a new list of "talking points" that were more explicit in explaining the website language. "The wording does not say the cause and effects of a changing climate are debatable. It says they are being debated. Scientists may agree but there is still much discussion and debate in the general public."