An environmental law firm for two organizations opposed to a controversial power line through southwest Wisconsin has assembled an "A-plus team" of energy experts, including a former chairman of the Federal Energy Regulatory Commission, to bolster its case.
Known as Cardinal-Hickory Creek, the project is a joint venture of American Transmission Co., Dairyland Power Cooperative and ITC Midwest, who say it will help deliver low-cost wind energy from Iowa and western Wisconsin, save Wisconsin ratepayers between $23.5 million and $350 million over the next 40 years, and "create numerous other reliability and public policy benefits."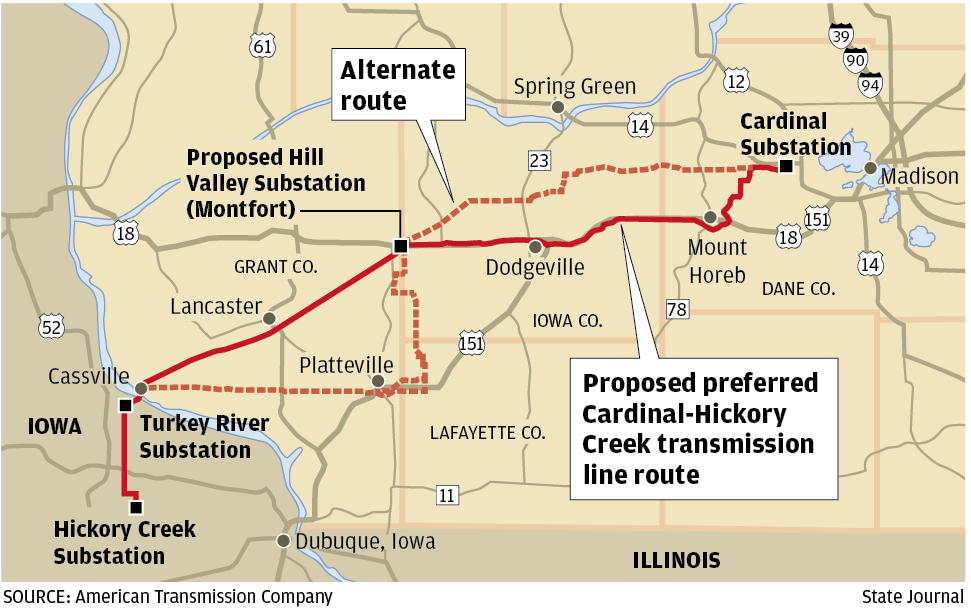 It's up to the Public Service Commission to decide if the project is needed and in the best interest of Wisconsin residents, who will cover 15 percent of the project costs.
ELPC executive director Howard Learner estimates the total cost — including construction, maintenance, financing and the 10.3 percent profit guaranteed for the owners — will end up close to $2 billion.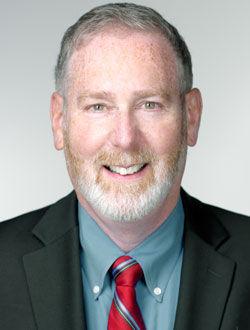 Learner said his team of experts will show that alternatives — including in-state solar generation, storage, load management and energy efficiency efforts — would achieve the same ends at a lower cost to ratepayers.
The team retained by ELPC includes:
Jon Wellinghoff, who served on the FERC from 2006 to 2013 and was its chairman for part of that time.
Rao Konidena, a former analyst for MISO, the company in charge of running the Midwestern power grid, who will address the applicants' forecasting and reliability analysis.
Kerinia Cusick, who has a background in solar, wind and storage development.
ELPC also has a trio of consultants lined up to examine ATC's economic analysis.
The Driftless Area Land Conservancy is expected to file a request Wednesday with the PSC for $80,000 to cover half the cost of hiring the experts. Learner said DALC will raise the other half.
The PSC has just over $650,000 — funded by utilities — available this year to help intervenors such as DALC hire experts to evaluate utility proposals.
"These are among the very top people in the country and they are giving a very favorable rate," Learner said, adding he thinks the commission will want to hear what they have to say.