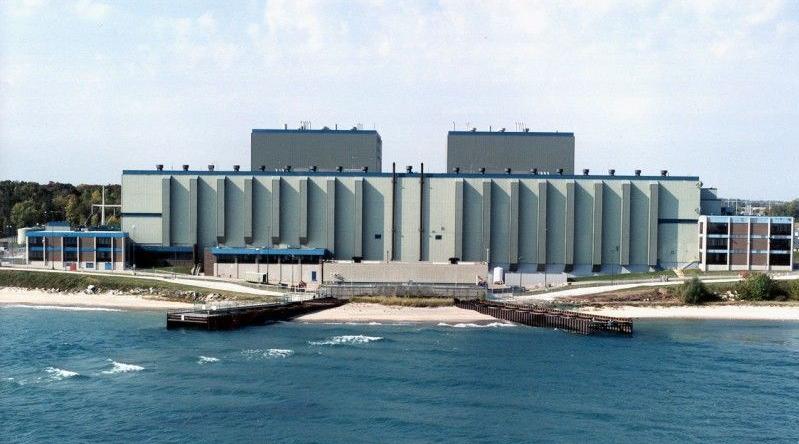 The operator of Wisconsin's Point Beach nuclear power plant will present plans this week for ensuring they can cool the reactors in the event of a major accident.
The Nuclear Regulatory Commission in 2004 ordered operators of pressurized water reactors like those at Point Beach to address a potential problem with backup systems that recirculate water in the event of a major failure of the regular cooling system.
The letter was issued in response to several events in the early 1990s in which plant operators reported debris clogging strainers on pumps that pull water from the bottom of the reactor pools.
"The challenge we're looking at is in case of a large pipe break there's not only water at the bottom of the reactor but also debris, including pipe insulation," said NRC spokesperson Viktoria Mitlyng. "That can block the strainers."
The NRC allowed plants to continue operation while working on the problem. The agency later discovered other potential problems such as chemical reactions that required additional testing and design modifications.
Because testing has to be done on an off-site model, operators have to show that the actual systems would respond in the same way in the event of an accident.
"It's proven to be extremely complex," Mitlyng said. "It's been a process to get their arms around all the possible risks or possible things that could go wrong at the same time."
NextEra Energy, which owns and operates the 1,200-megawatt power plant on Lake Michigan, will present its plans to address the issue at a public meeting with regulators Tuesday.
While the NRC is not soliciting public comment on a regulatory decision, members of the public can attend the online meeting and will have an opportunity to question NRC staff and make general comments on the presentation.
Opponents say the risk of a disaster and the impact on Lake Michigan is too great. NextEra says the plant, which produces about 14% of Wisconsin's electricity, is essential to meeting goals of carbon-neutral electricity.