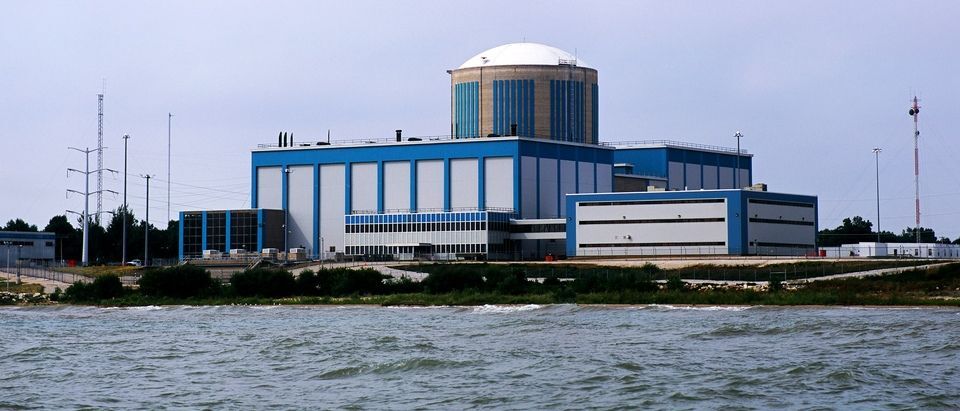 As the operators of one Wisconsin nuclear power plant seek to keep it running for another 30 years, efforts are underway to dismantle the other, which has been idle for the past eight years.
Dominion Energy has notified regulators of plans to sell the Kewaunee Power Station to EnergySolutions, a privately held Utah-based company that specializes in nuclear decommissioning.
Pending approval from the Nuclear Regulatory Commission, EnergySolutions intends to take over the license and begin work late this year on the nearly $1 billion project.
According to the NRC application, the company would dismantle and transport radioactive materials to an approved out-of-state disposal facility and clear the 908-acre site for redevelopment.
More than 2.8 million cubic feet — roughly equivalent to 187,000 truckloads — of low-level radioactive waste will need to be hauled off in shielded containers to be shipped by truck, rail or barge, according to the application.
The plan calls for all radioactive materials to be removed by 2028, though it will take another two years to complete the decommissioning process.
EnergySolutions would own the site, where 38 casks of spent fuel will remain until the federal government develops a long-term storage solution, which is not expected to happen until 2050, according to the filings.
The decommissioning work is expected to cost almost $724 million, while managing the spent fuel is expected to add another $231 million.
Full terms were not disclosed, but the sale includes the plant's decommissioning fund, which at the end of last year had a balance of about $780 million.
The sale will require approval from the Wisconsin Public Service Commission.
Shut down in 2013
Dominion secured a license extension to operate the plant through 2023 but shuttered it in 2013 after failing to find a buyer. The company said wholesale energy prices at the time could no longer support the cost to operate the plant.
The spent fuel was transferred to dry casks in 2017, but Dominion planned to leave the plant intact until 2069, according to NRC documents.
"This deal certainly has benefits for everybody involved," said Dominion spokesman Ken Holt. "That land will be available much sooner than it would have been if we had maintained ownership."
Holt said the company will continue to employ about 50 plant workers under contract with EnergySolutions.
Waste spilled
A subsidiary of Rockwell Holdco Inc., EnergySolutions specializes in radioactive waste management and is currently decommissioning nuclear power plants in California, Illinois, Nebraska and Pennsylvania.
Dairyland Power Cooperative contracted with EnergySolutions in 2016 to decommission the La Crosse Boiling Water Reactor, a 50-megawatt demonstrator plant that operated from 1967 to 1987 in Genoa.
The site has been cleared, though NRC has not signed off on the decommissioning. Dairyland expects to take back possession of the site this fall.
Though contamination exceeded Environmental Protection Agency limits, tritium was not found in any drinking water, and the Department of Natural Resources signed off on the cleanup last year.
---