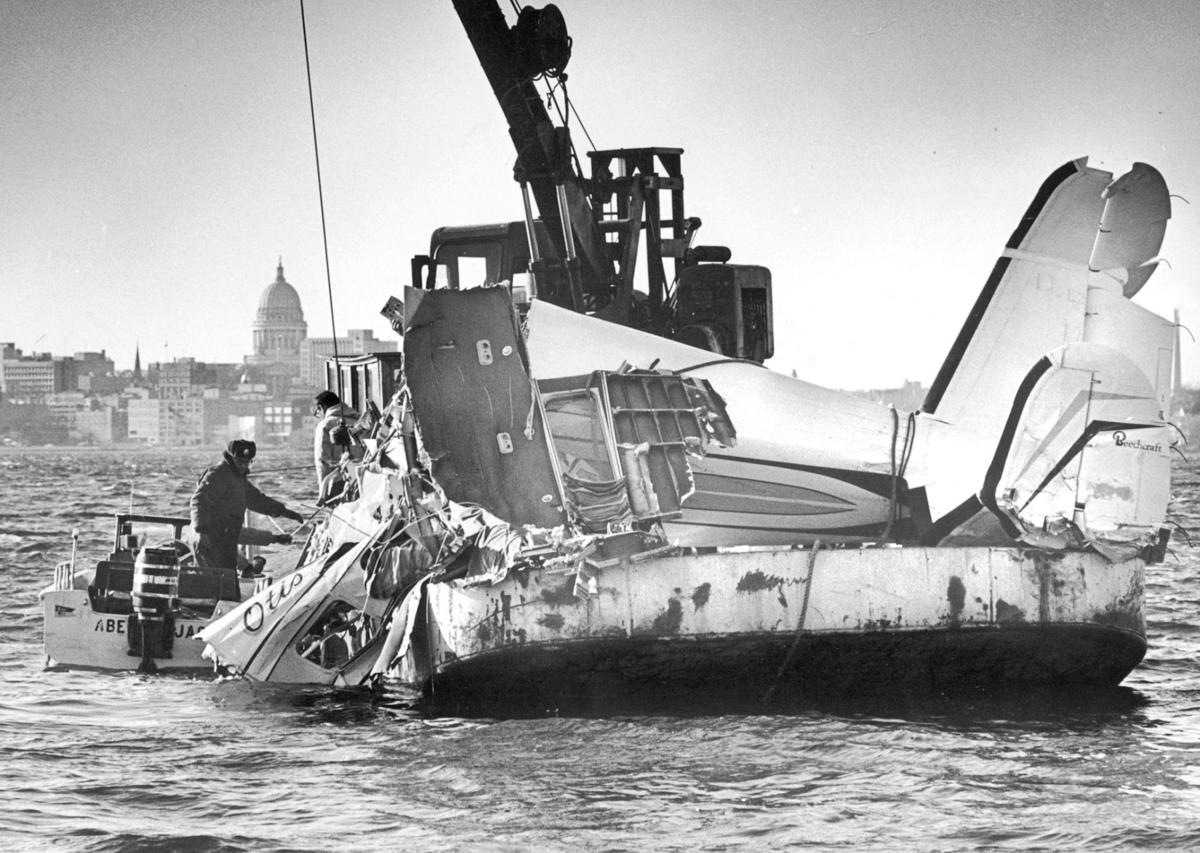 Perhaps no tragedy surrounding Madison's lakes is so enduring — and so well known — as the Dec. 10, 1967, crash of Otis Redding's plane in Lake Monona.
Redding was already an internationally known soul-singing sensation when he died in the crash at age 26. But he had yet to score a breakout pop hit. That came a month later with the release of "(Sittin' On) The Dock of the Bay," the first posthoumous No. 1 single in U.S. pop history.
In addition to Redding, the crash into the icy, 34-degree waters killed the pilot, an assistant and four teenage members of the Bar-Kays, his band. One band member, Ben Cauley, survived.
The plane was found nose-down about 48 feet below the surface. The effort to retrieve bodies, personal effects and the parts of the plane took place over 10 days. The lake had not frozen over, but water was chilly and divers were taxed.
There is one other plane crash etched in the memory of longtime Madisonians: Truax Field fighter pilot Gerald Stull crashed his troubled plane into Lake Monona in 1958 rather than crash into a neighborhood near Olbrich Park.