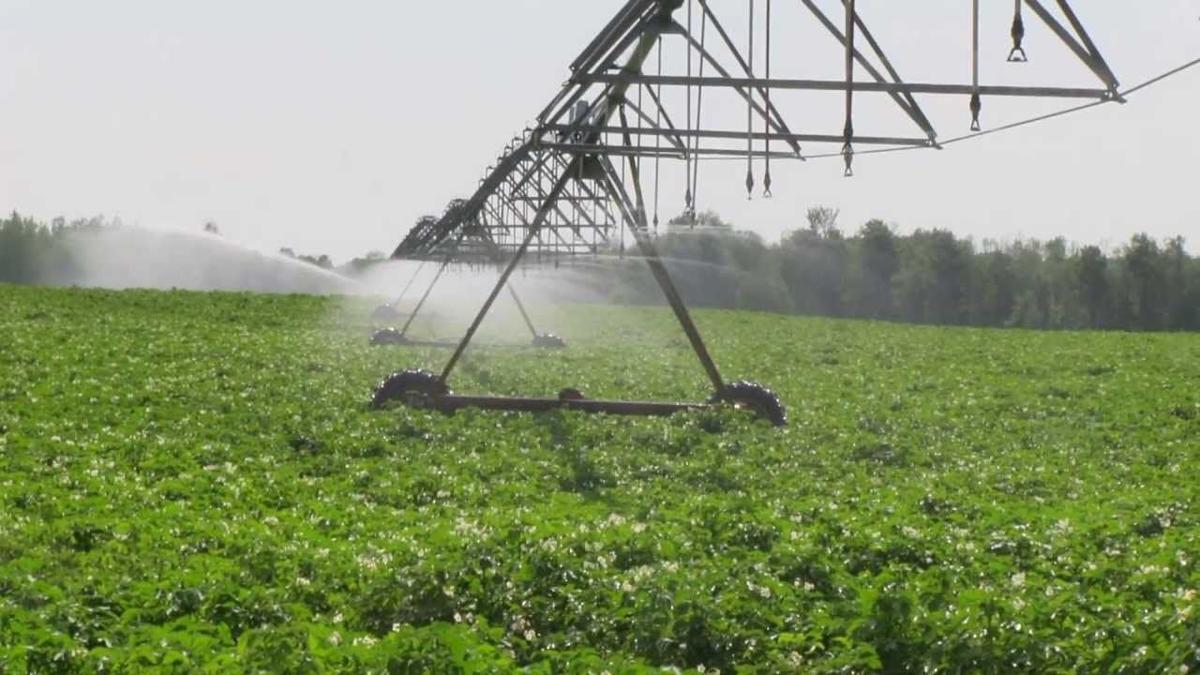 In a move that may pave the way for passage of a bill easing regulation of high-capacity wells, state Assembly members have dropped a provision that would have strengthened legal protections for Wisconsin waters.
By dropping the provision to expand legal rights of people whose drinking water, lakes or streams are harmed by industrial-grade wells, sponsors of the bill introduced Wednesday have wiped away a sticking point that prevented passage of the proposal in the Republican-dominated Legislature last year.
The bills would forbid environmental impact reviews of high-capacity wells built to replace existing ones and reviews of wells on property being sold, meaning that once a well is permitted, it probably can never be reevaluated no matter how much conditions change. High-capacity well permits, unlike most other environmental permits, never expire.
In the last legislative session, similar bills were passed by both houses, but the Senate and Assembly couldn't agree on one thing: The Assembly version expanded rights of property owners to sue well operators they believed were responsible for causing their drinking water, lakes or streams to run dry.
Conservationists say that by rolling back state authority over the replacement and transfer of existing wells, the Legislature would lock in excessive withdrawals of ground water that have been linked to lakes and streams drying up, as well as problems with residential wells.
Over the last decade, farmers, large animal feedlots, food processors and frac sand mine operators have driven a boom in wells that can pull at least 100,000 gallons a day from the aquifer.
Lakes and streams in the state's Central Sands region have dried up, and land owners have gone to court to allege that the state Department of Natural Resources hasn't placed enough restrictions on water usage.
Both bills have been sent for initial review this year in different legislative committees than they were last year.
Sen. Mark Miller, a Monona Democrat and member of the Senate natural resources panel, said the referrals may have been made to allow Republicans representing districts in the Central Sands to avoid voting for the bills to advance them out of committee.
Last year's versions of the bills were sent to the Assembly Committee on Environment and Forestry and the Senate Committee on Agriculture, Small Business and Tourism whose members include Rep. Scott Krug, R-Nekoosa, and Sen. Patrick Testin, R-Stevens Point. Both represent districts that cover swaths of the Central Sands.
Krug, Testin, Assembly Speaker Robin Vos and Senate Majority Leader Scott Fitzgerald didn't respond to requests for comment Thursday afternoon.
"What is likely to happen since there is an overwhelming (GOP) majority in the Assembly is they'll let a number of their members vote against it and it will still pass it," said Miller, who has introduced a bill to protect ground water in vulnerable areas and require periodic renewals of all permits. The bill hasn't drawn Republican support.
The two Republican bills would launch studies of receding surface water in several parts of the Central Sands, requiring the DNR to recommend permitting restrictions within four years. Conservationists have said that this would allow years of continued and even increased pumping before action could be taken.
Support faltered
Last year, support faltered for bills relaxing regulations on replacement wells after the state and the U.S. Geological Survey completed a two-year study that advanced techniques for tracking ground water movement and showed how increases in pumping paralleled diminished water levels in the Little Plover River in the Central Sands.
A comprehensive bill on permitting of new wells — not just replacement wells — had been opposed in 2015 by conservationists as failing to adequately protect water, while industry groups complained that it wouldn't do enough to make permitting of wells more certain.
A backlog in permit applications was blamed on the DNR's practice of considering the cumulative impact of all area wells on an aquifer when making permit decisions.
At the urging of Assembly Speaker Robin Vos, Republican Attorney General Brad Schimel issued an opinion saying the DNR had exceeded its authority by considering cumulative impact and by requiring well operators to report how much water they were pumping.
The department ended both practices and issued a spate of permits, prompting a new round of lawsuits by the conservation group Clean Wisconsin.
Krug has said he expects to see several bills on high-capacity wells this session, including proposals that could reduce litigation by defining cumulative impact and allowing the DNR to regulate it.
"I think we have a duty to act and to act soon," Krug said in January. "My office has worked for 4-plus years on educating other lawmakers on the challenges we face in the Central Sands in particular. We have raised awareness on this issue to the point where it is one of the most pressing issues of the day."
AB 105 will be reviewed by the Assembly Agriculture Committee and SB 76 by the Senate Committee on Labor and Regulatory Reform.