Three Wisconsin utilities are seeking to spend about $649 million on a proposed solar and energy storage project that would be the state's largest renewable energy plant.
WEC Energy Group and Madison Gas and Electric filed an application Friday asking the Public Service Commission to approve a joint purchase of Koshkonong Solar, a 465-megawatt project in southeastern Dane County.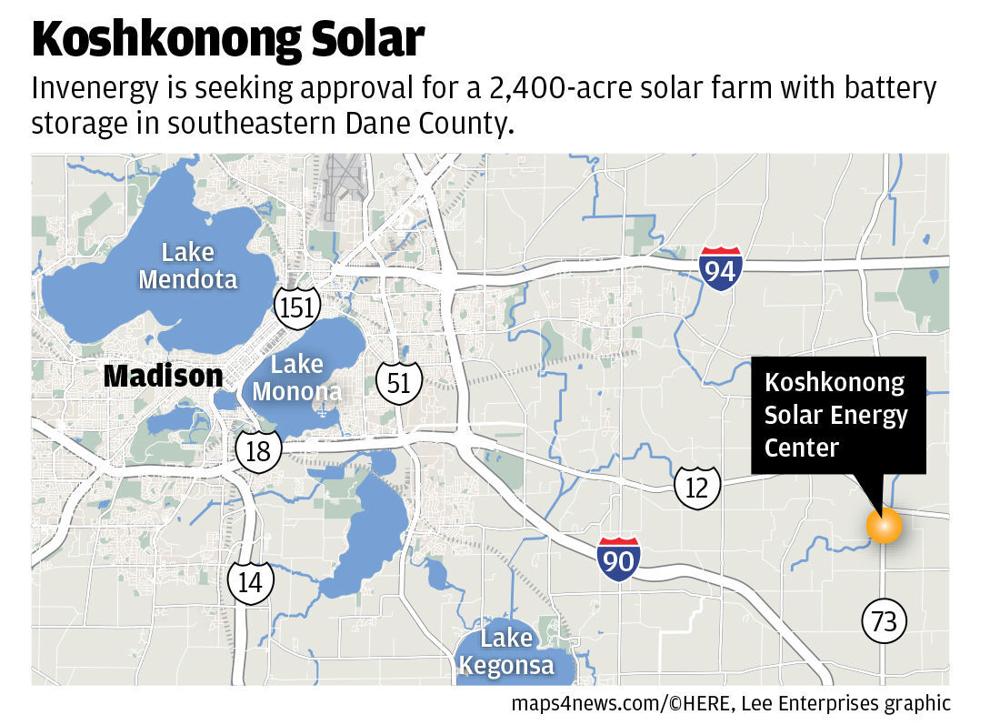 The project includes 300 megawatts of solar panels on about 2,400 acres north of Interstate 90 in the towns of Christiana and Deerfield coupled with a 165-megawatt battery.
Under the proposal, WEC subsidiaries We Energies and Wisconsin Public Service Corporation would own 90% of the project, with MGE owning the rest.
The plant, which would produce enough electricity to supply about 80,000 typical Wisconsin homes, is one of six solar farms that will be owned and operated by Alliant Energy as part of the utility's plan to replace its coal-fired generators.
This is the fourth renewable energy project the three utilities have proposed under that joint ownership structure with a combined cost of nearly $1.7 billion.
The same utilities filed applications earlier this year to buy a 310-megawatt solar-battery project under development in Kenosha County and a 325-megawatt project in Walworth County, as well as a proposed 92-megawatt wind farm in Grant County.
MGE is targeting a 65% carbon reduction by 2030, and both utilities have a goal of carbon-neutral electricity by 2050, which is in line with what scientists say is needed to avoid the most catastrophic impacts of climate change.
Jeff Keebler, MGE president and CEO, said the investments in battery storage will allow the utility to ensure reliability while delivering clean energy with no fuel cost.
"We are transforming our grid for the future in a number of different ways, one of which is growing our use of cost-effective, renewable generation to decarbonize our energy supply," Keebler said. "The Koshkonong Solar Energy Center and other recently announced renewable projects will help us manage long-term costs to customers."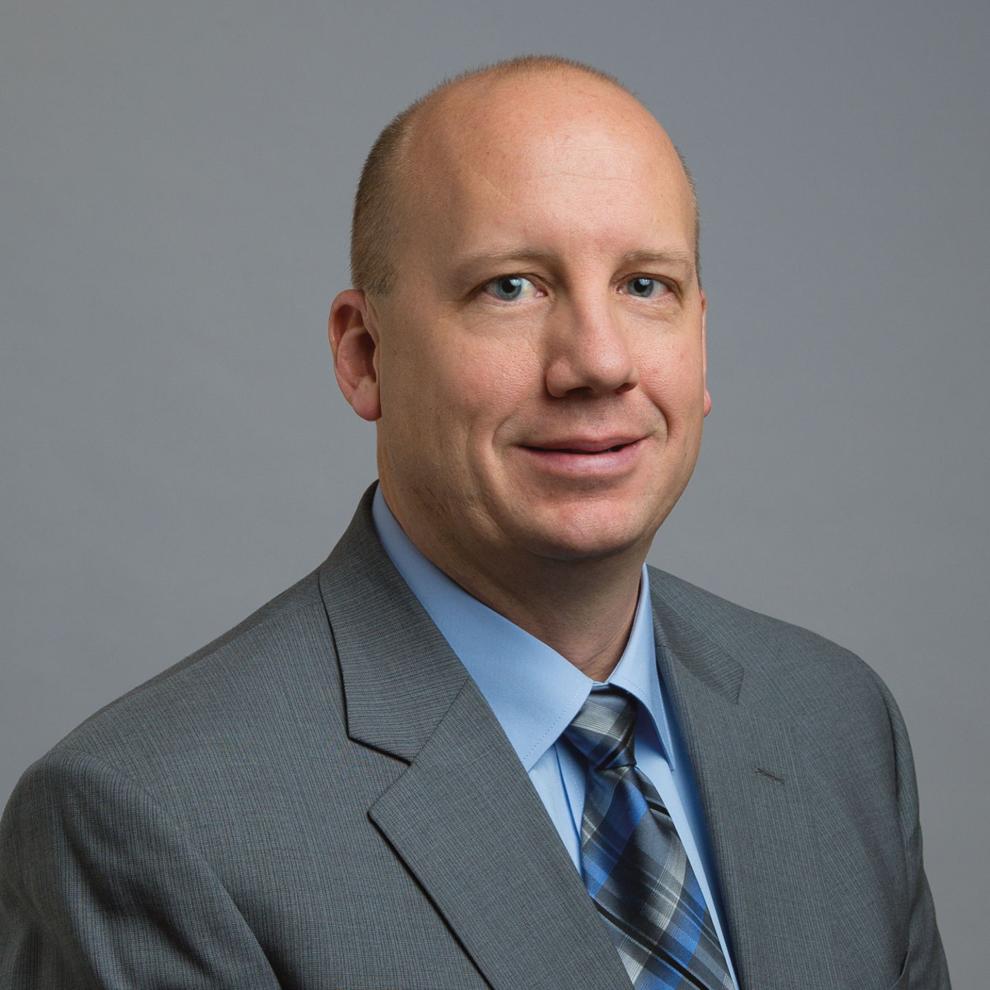 The project is part of WEC's plans to invest $2 billion in solar, wind and battery projects by 2025 while retiring 1,800 megawatts of fossil fuel capacity, which the company says will help reach its goal of cutting carbon dioxide emissions 70% by the end of the decade.
"The Koshkonong project is another key component in our effort to build a sustainable future and ensure electric reliability in the region," said Tom Metcalfe, president of We Energies and WPS. "We saw this winter in Texas and other states the dangerous results when people are without heat and power. Our focus on investing in affordable, reliable and clean energy means customers will have the energy they need when they need it."
Last week the PSC approved Alliant Energy's plans to spend $925 million on six solar plants under development across the state. The commission is now considering a second application to spend about $515 million on another six.
---