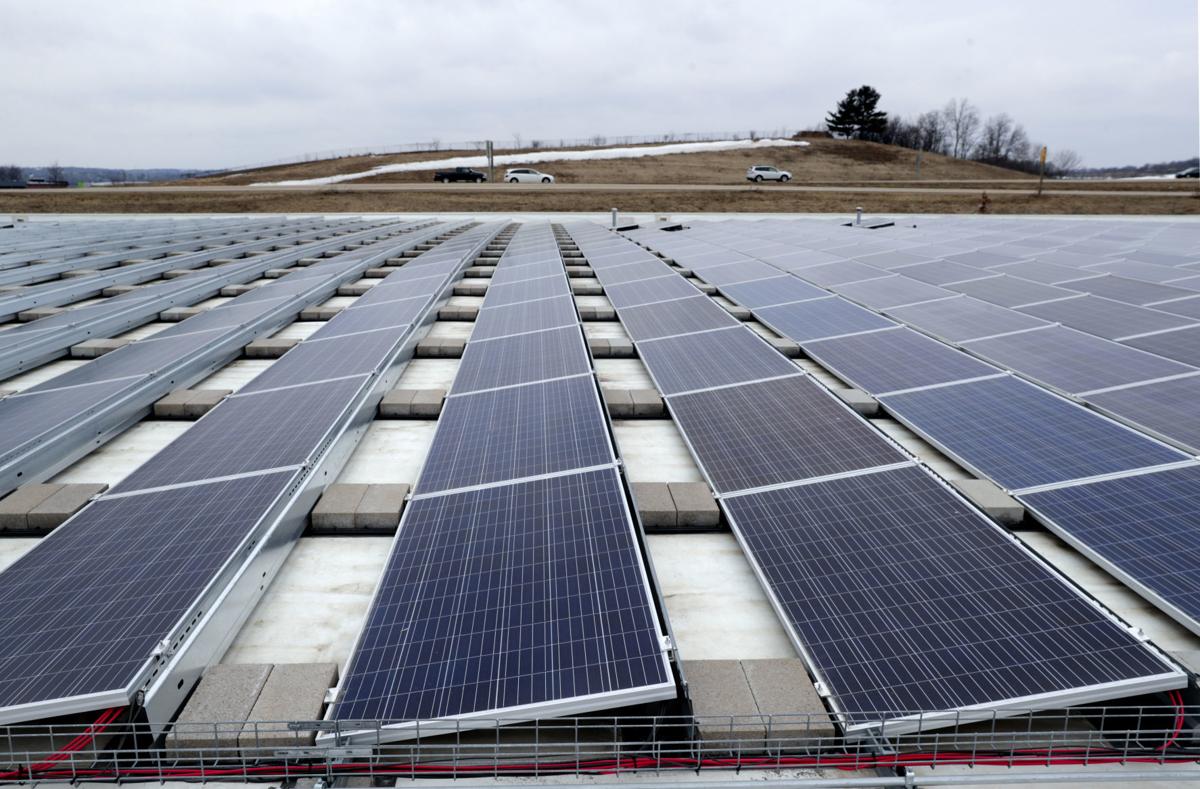 Madison Gas & Electric has set a goal to eventually eliminate or offset all carbon emissions from the electricity it sells, joining just a handful of investor-owned U.S. utilities that have committed to full de-carbonization by 2050.
CEO Jeff Keebler announced plans for "net-zero carbon" electricity Tuesday at the company's annual shareholder meeting in Middleton, saying MGE's future requires "ambitious and critical reductions" in carbon that align with scientific recommendations for limiting global warming.
"We need aggressive and crucial reduction in carbon emissions that align with the work of our planet's best climate scientists," Keebler said.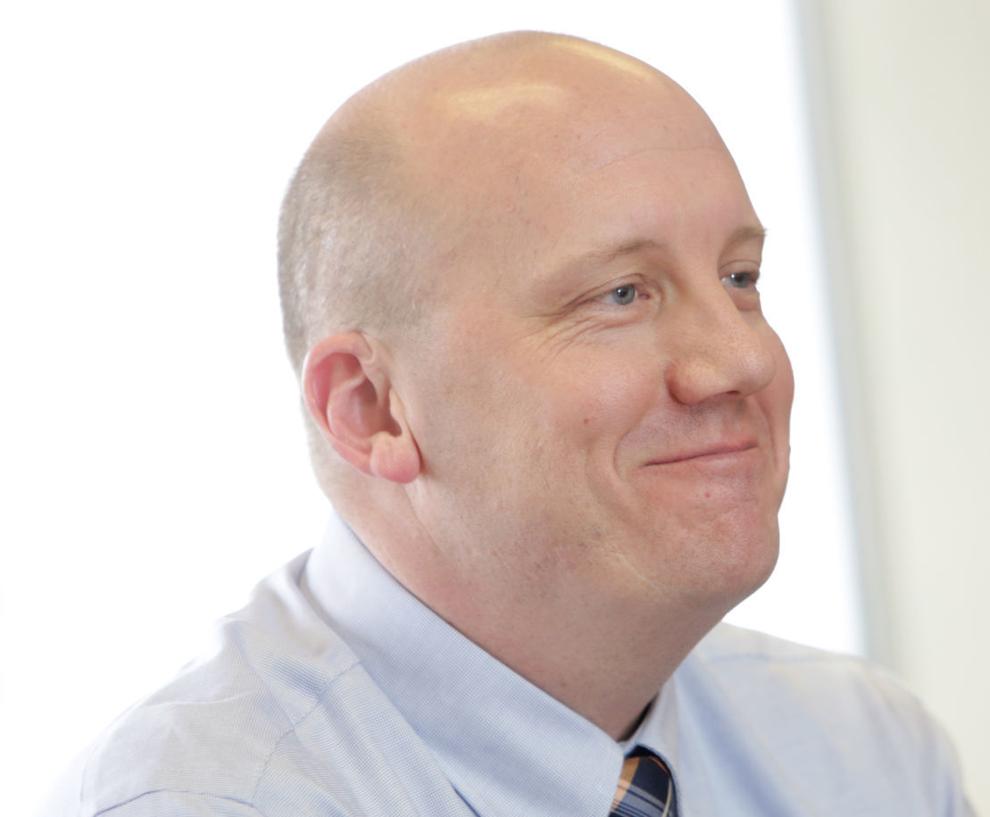 Keebler specifically cited the Intergovernmental Panel on Climate Change, which last year issued a report saying greenhouse gas emissions need to drop 45 percent in the next decade and fall to near zero by 2050 to minimize the risk of catastrophic climate change.
Keebler said the goal will require technologies that are not yet commercially available or cost effective, "but it is where we need to be."
The stated goal is "net-zero carbon," which Keebler said could include fossil fuel generation coupled with technology to remove carbon dioxide from the atmosphere but not the purchase of renewable energy credits.
"We know we need to get carbon out," he said. "We don't know what the low-cost response will be."
The company said the plan will rely on "significant" new renewable-energy resources and reducing the use of fossil fuels, as well as helping customers become more energy efficient. MGE said it will work with scientists at UW-Madison to evaluate the goal and ensure it is consistent with the IPCC assessment.
Keebler likened the plan to the 1969 Apollo moon landing, accomplished just eight years after President John Kennedy announced the goal.
"We are entering a new age in energy, shaped by evolving technology and endless possibilities," he said. "What is a concept today could become a reality tomorrow."
MGE had previously committed to cutting 80 percent of carbon emissions by 2050 and has increased its renewable capacity six-fold in the past four years.
"We have always said that if we can go further faster by working with our customers, we will," Keebler said. "We believe it is important to articulate a long-term goal that is both visionary and based on the best climate science available."
But the company owns shares in two coal-fired plants that last year generated more than 52 percent of its electricity sales. Renewable power accounted for just 10.5 percent of the total, according to the company's annual report.
Keebler said he is confident emerging technologies will allow MGE to provide safe, reliable, affordable and sustainable electricity in a way that benefits ratepayers and shareholders as well as the communities it serves.
Madison Mayor Satya Rhodes-Conway said the move will support the city's goals.
"It is becoming more and more clear that if we don't make drastic reductions in carbon emissions, we will be living in a world that none of us will recognize," she said. "For the future of this city and our world, this effort is critical."
'True leadership'
Beth Esser, co-founder of MGE Shareholders for Clean Energy, said she was surprised and pleased by the announcement.
"I'm glad they're finally listening to the scientists and the communities — and the shareholders," she said.
While she said she wants more details about the plan, Esser praised Keebler for setting a goal that will be harder to achieve.
"That really is true leadership," she said.
MGE shares ended the day at $68.81, down 45 cents.
With almost 153,000 customers in the Madison area, MGE is Wisconsin's fifth-largest utility. The new carbon reduction goal is the most aggressive of any but Xcel Energy, which last year became the nation's first investor-owned utility to set a zero-carbon goal.
MGE is the ninth U.S. utility to commit to carbon-free electricity by 2050 or sooner, according to the Natural Resources Defense Council. Others include Xcel, Idaho Power, Public Service of New Mexico, and Green Mountain Power of Vermont.
Iowa's MidAmerican Energy has pledged carbon-free retail sales, though it may continue burning fossil fuels for resale.
Four states, including California, along with Washington, D.C., and Puerto Rico have enacted 100 percent clean or renewable energy standards by 2050 or sooner.