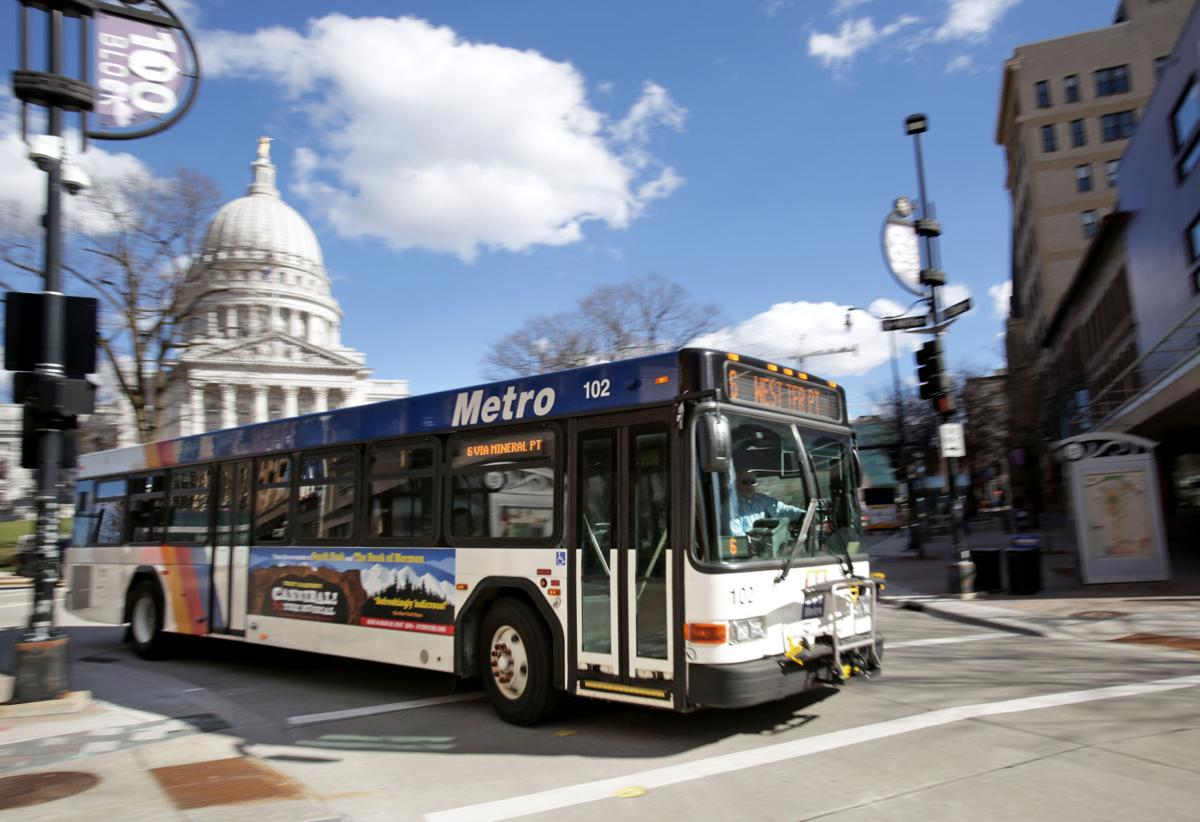 For the second time in two years the city of Madison is planning to use money from the Volkswagen emissions cheating settlement fund to buy diesel-powered buses.
The city is in line to receive $7.5 million from the state-administered fund as part of a second round of transit capital grants announced Wednesday by Gov. Tony Evers' administration.
The funds will offset the cost to replace 15 buses with an average of more than 430,000 miles on the odometer. The city will repay 75% of the funds — roughly $5.6 million — through reductions in state aid.
According to the city's application, the new "clean diesel" buses will burn low-sulfur diesel and "virtually eliminate" nitrogen oxide and small particle emissions that are associated with asthma, heart disease and cancer.
But they will also be a source of carbon dioxide and will likely remain on the road well past 2030, the target date for slashing half the city's carbon emissions in the city's sustainability plan.
While acknowledging the benefits of public transit, environmental advocates say the funds would be better used to promote electric vehicles, which are seen as key to reducing greenhouse gas emissions from the transportation sector.
"Just because of the future proofing," said Jane McCurry, director of the electric vehicles program at Renew Wisconsin. "If we're making investments today in vehicles that will still be running 15 years from now … we need to start investing in electric transportation now."
Metro Transit spokesman Mick Rusch said the city is committed to replacing half of its 219 diesel buses with electric models by 2030, and the first three are expected to arrive later this year.
But there are obstacles to adding more right now, Rusch said, including a lack of space for charging stations in the aging East Washington Avenue bus garage.
"Metro has been taking steps to move forward with all-electric vehicles, and we're getting close," Rusch said. "But we're just not quite ready."
Rusch said Metro needs to test how the $850,000 Proterra electric buses work in real-world, cold climate conditions before ordering more.
"We don't have a lot to draw on for research in how they operate in a bus fleet," Rusch said. "We need to experiment …. to see how long they can operate, if we can recharge and get back on the street that same day, and just generally how we incorporate this one issue into our normal workday."
The funding comes from a $2.9 billion settlement Volkswagen agreed to pay after admitting to violating the federal Clean Air Act by selling diesel engines with software designed to report inaccurate nitrogen oxide emissions.
VW, which shifted its focus to electric vehicles after the scandal, plans to stop making internal combustion engines in 2026.
Wisconsin is scheduled to receive $67.1 million over 10 years to offset the excess pollution. A 2017 state law allocated $42 million of that for the transit assistance program and to replace state vehicles.
Using his line-item veto, Evers allocated $10 million of this year's funding for electric vehicle charging infrastructure, but a Supreme Court decision overturned that veto.
Madison received the largest of this year's $18 million awards. Grants were also approved for Beloit, Eau Claire, Green Bay, La Crosse, Racine, Sheboygan and Wausau. As with the first round of grants, only Racine plans to use the funds to purchase electric buses.
In a statement, Evers said people throughout the state depend on public transit systems for their daily trips to work, school and the grocery store.
"It is not only a more sustainable form of travel, but it is also an economic driver," Evers said. "(T)his critical investment will support communities across our state."
Acting Transportation Secretary Craig Thompson said the funds will provide a "much needed boost" for transit systems while improving performance and reducing maintenance costs.
Gregg May, transportation policy analyst for 1000 Friends of Wisconsin, said the state should invest in charging infrastructure to support those new electric vehicles.
"This is a really unique opportunity," May said. "We need to take this shot now while we have it."