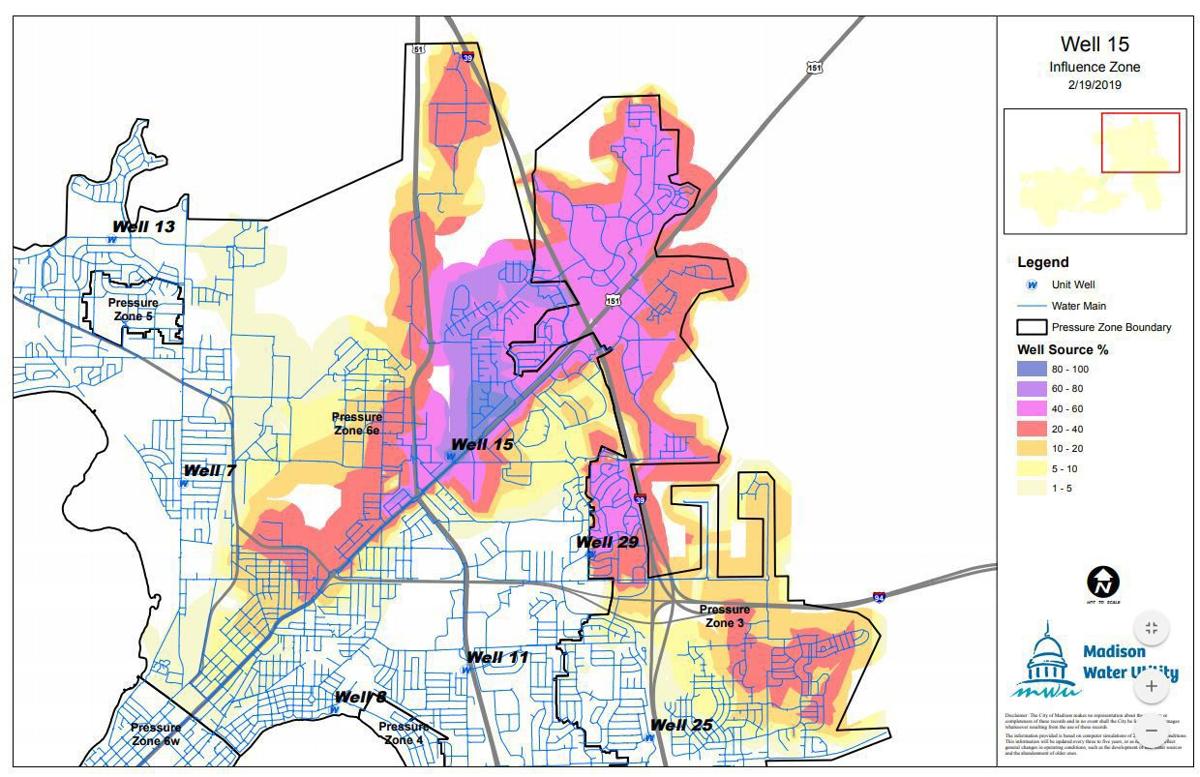 Barring an emergency water shortage, the Madison Water Utility does not plan to bring a contaminated well back into regular service until new state groundwater standards are in place.
Well 15 on East Washington Avenue was turned off in March after voluntary testing revealed elevated levels of highly fluorinated compounds known as PFAS.
While the levels of two compounds — PFOA and PFOS — are below a Department of Health Services recommended groundwater standard, the utility said Tuesday it would keep the well offline "out of an abundance of caution" except in the case of an "extreme water supply emergency" until DHS recommends groundwater standards for another 34 PFAS compounds.
Those recommendations are expected to be released in fall 2020.
"There's so much going on with PFAS," utility spokeswoman Amy Barrilleaux said. "We don't want to make any decisions without all the information."
The utility has reported a PFOA and PFOS concentration of 12 parts per trillion in Well 15. That's well below the 20 ppt recommended limit, but the water contains more than 45 ppt of other PFAS compounds not covered by that standard.
Conservation efforts — along with wet weather — have allowed the utility to meet demand without the well, considered an important source for the East Side.
In the event of a prolonged dry spell or failure of another well, the utility said it will call for voluntary or mandatory water restrictions on the East Side.
The utility said Well 15 would be turned on only if the utility is unable to fill its reservoirs; bringing it online would take about a week.
Meanwhile, the utility is exploring treatment options. A carbon filter that would remove most PFAS — and other contaminants — would cost about $3 million to $5 million to install and hundreds of thousands more to replace the filter every five years, said Joe Grande, water quality manager.
Grande said there are more expensive alternatives that have lower maintenance costs.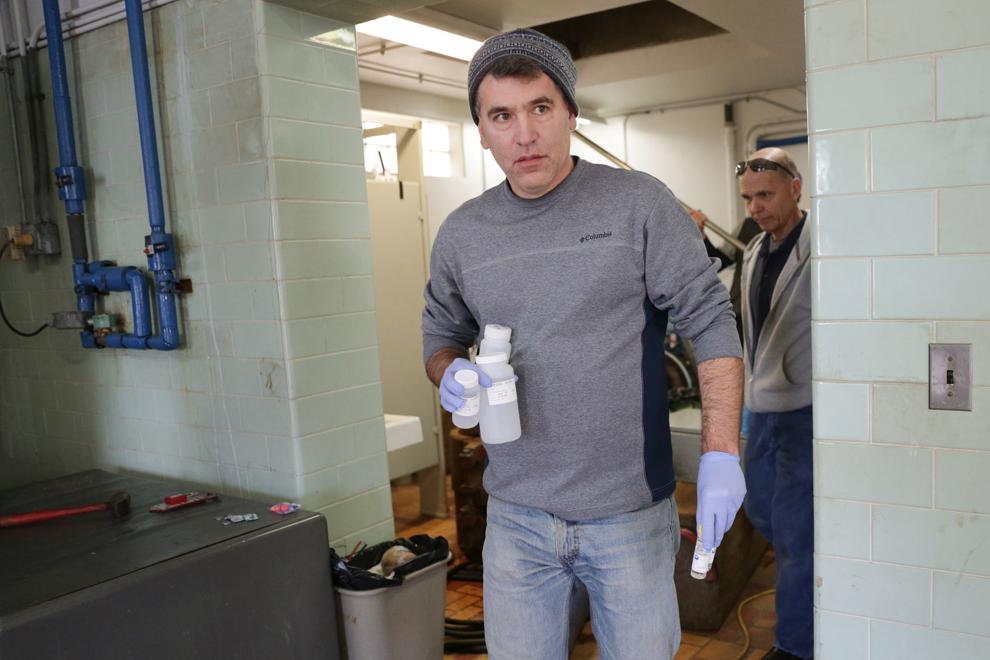 Health risks
PFAS, or per- and polyfluoroalkyls, are a group of chemicals found in firefighting foam, food packaging, non-stick cookware, water-resistant clothing, carpeting and other products.
Studies show some of the long-lasting compounds may increase people's risk of cancer and affect cholesterol levels, childhood behavior, the immune system and the ability to get pregnant.
The utility has found PFAS in 10 of 19 wells tested. The highest levels were in Well 15.
The city believes the source of contaminants is the nearby Truax Air National Guard base, where firefighting foam is used in training exercises and PFAS has been found in groundwater.
A recent study by the Department of Natural Resources uncovered dozens of other past and present industrial activities within one mile of the well that could potentially have contributed PFAS.
Other problems
Information presented to the utility's technical advisory committee shows PFAS are not the only problem for city drinking water.
There are 13 wells with hexavalent chromium, a heavy metal associated with steel production, chrome plating and ash from coal-burning power plants, at levels significantly higher than the one in proposed state health guidelines. Four of those wells have average levels above 1 part per trillion. The Wisconsin Department of Health Services has proposed a water quality target of 0.07 ppt.
Another well has levels of 1,4 dioxane, a solvent used in cosmetics and shampoos, that are at the proposed state water quality target.
In addition, Wells 19 and 27 have levels of radium, a naturally occurring radioactive isotope, above current state and water utility standards.
"PFAS is concerning for a lot of reasons, not just in drinking water," Barrilleaux said. "It's our responsibility to look at everything. (PFAS) doesn't necessarily rise to the top when we look at all our wells."