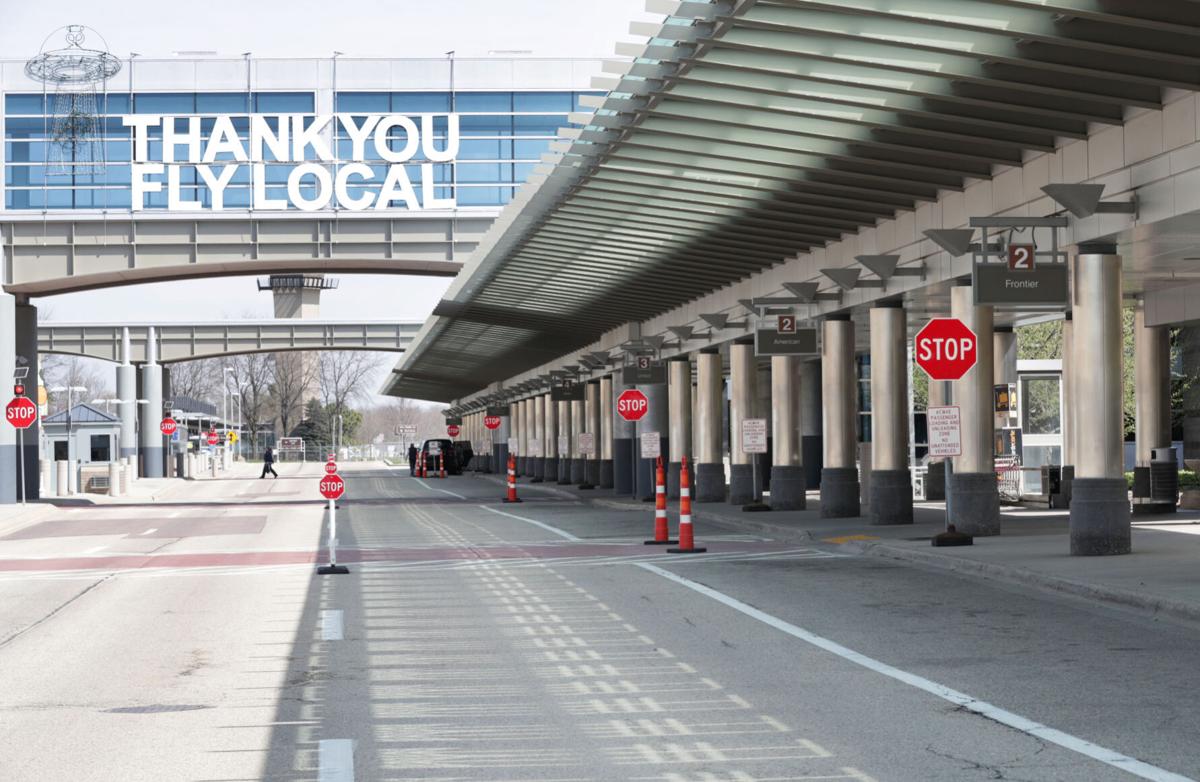 More than two years after state authorities first ordered testing, Madison city leaders are seeking funds to test for pollution at firefighting training areas near the Dane County Regional Airport.
A budget amendment sponsored by Mayor Satya Rhodes-Conway and three City Council members requests an additional $50,000 next year for PFAS "testing and planning at the Dane County Regional Airport, Air National Guard 115th Fighter Wing Base, and surrounding area."
The city, along with Dane County and the Wisconsin National Guard, is responsible for investigation and cleanup of suspected contamination at two former training areas near the airport.
A memo sent to council members by Deputy Mayor Christie Baumel said the city doesn't yet have a clear sense of what testing and planning will occur next year.
"That scope of work will be informed by the findings of the initial testing as well as any further requests from the DNR based on the test results," Baumel wrote. "Nonetheless, we would like to be prepared to act."
The amendment, sponsored by council members Syed Abbas, Grant Foster and Marsha Rummel, is one of a dozen up for consideration Tuesday that together would add about $870,000 to the $349 million budget approved by the finance committee.
PFAS, a group of largely unregulated synthetic compounds found in firefighting foam and other products, has been shown to increase the risk of cancer and other ailments. The compounds have been found in drinking water, groundwater, surface water, soil, sediments, air, fish and wildlife, and have been detected in all of Madison's municipal wells.
The state Department of Natural Resources first notified the city, county and military in June 2018 about potential PFAS contamination at a former testing site near International Lane and Darwin Road. The agency requested that the three parties conduct soil, groundwater and surface water testing that summer to determine the extent of PFAS contamination and any potential remediation plans.
But the DNR maintains that the city provided firefighting services for Truax Field and owned the Darwin Road site until 1974, when the federal government required the use of PFAS foams at military bases.
"We are still investigating what our proportion of total responsibility may be," said Hannah Mohelnitzky, public information officer for the city's engineering division. "Which includes researching the total number of users of those sites and when we started using PFAS-containing firefighting foams."
"This was a lot more than Weinerville," said one resident who hired an environmental law firm to report on potential contamination. "It's a big evolution from a century ago when the Mayer brothers came up here from Chicago."
The DNR is monitoring more than 40 PFAS contamination sites around the state, most of which the agency says can be traced to firefighting foam. Several contaminated sites at the Dane County Regional Airport have been linked to training areas used for decades by the Wisconsin Air National Guard and local fire departments.
As the climate changes, species move to adapt. Preserving these unique areas can help them survive.